Dress up your doors with style and originality with the new DOORPAPER wallpaper collection by Instabilelab
Instabilelab is an Italian artistic firm specialized in creating wall coverings. The company's projects arise from the wish to create the most original environments, different and exclusive and with a great visual impact. Instabilelab loves challenge and never stops to revolutionize the common standard of the wallcoverings, pushing itself beyond the limits with thrilling, irreverent and unexpected projects which aim to amaze and captivate the audience.
The new Doorpaper collection aims to revolutionize the world of the doors, transforming them from a functional element into a real decorative and appealing element for any environments. Doorpaper collections cover doors perfectly, are easy-to-apply and resistant over years. Suitable for any environments, this new wallpaper collection is the great solution to renovate old doors or to restyle any rooms or public spaces.
Doorpaper furnishings solutions could be applied by yourself, following simple guidelines and precautions recommended by Instabilelab. They work perfectly and they provide a great result on smooth surfaces as laminated, lacquered, painted wood surfaces. The Doorpaper finish is opaque and texturized (28% non-woven fabric, 72% PVC) and it could be cleaned easily with a damp cloth and mild soap. The patterns provided are the following:
Okkio: the staring eye, which hides the mystery.
Putto: the face of a putto appears from a background that recalls a fresco.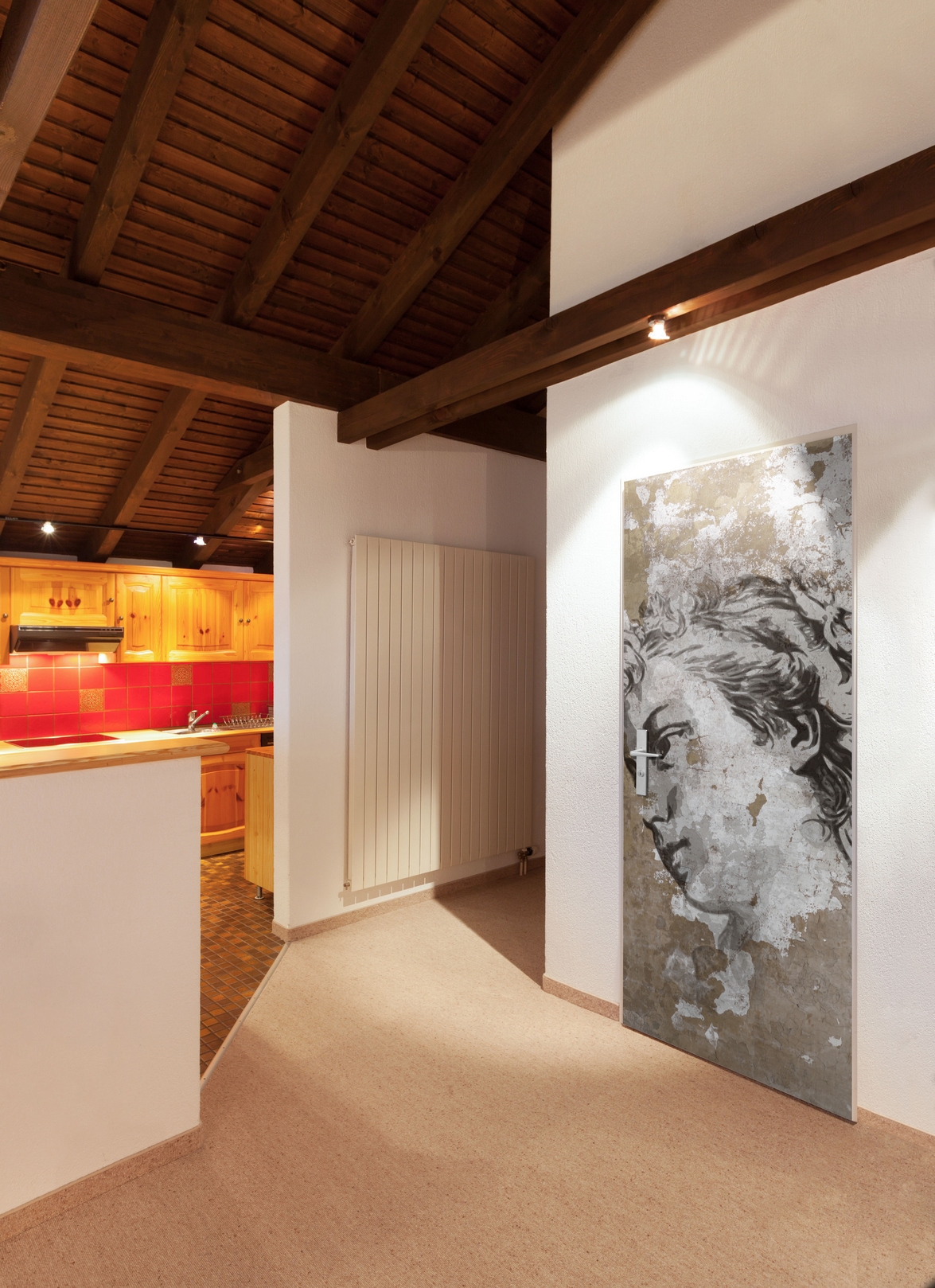 Visi: the female glaze.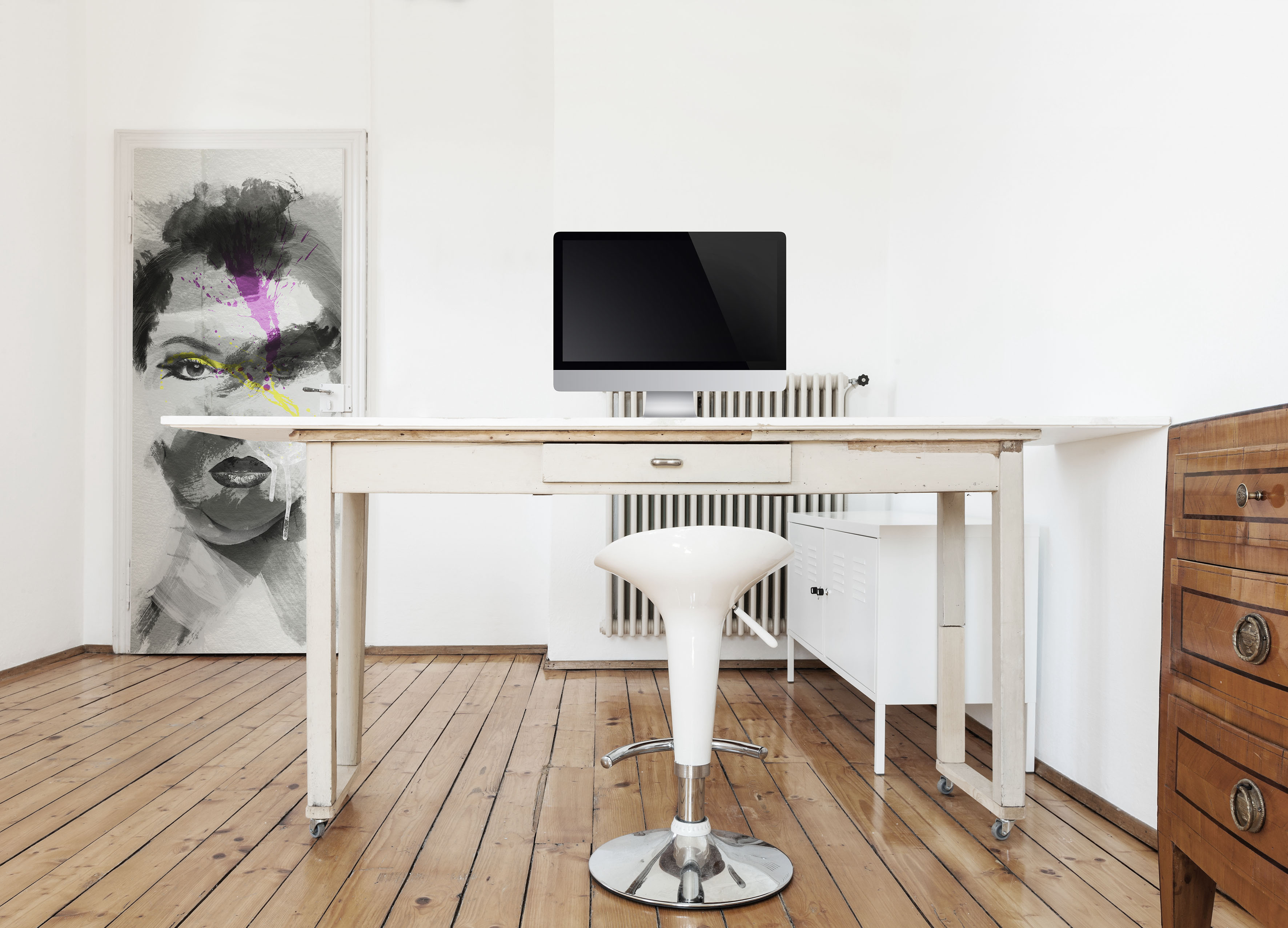 Color Line: colorful, from the most gaudy shades to the most soft and elegant ones.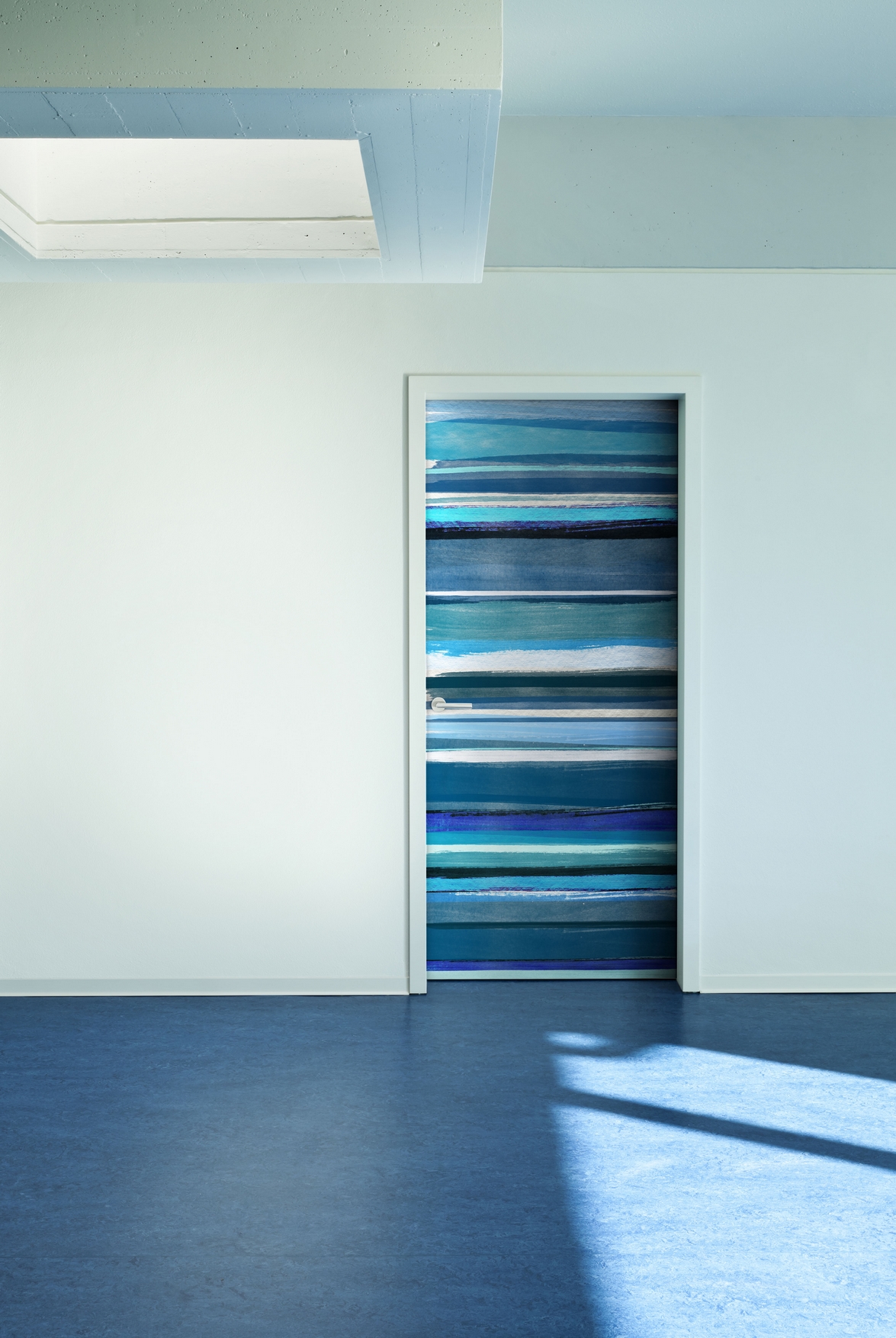 Bollè: soft and blurred atmospheres with bubbles with sheer effect as the main element.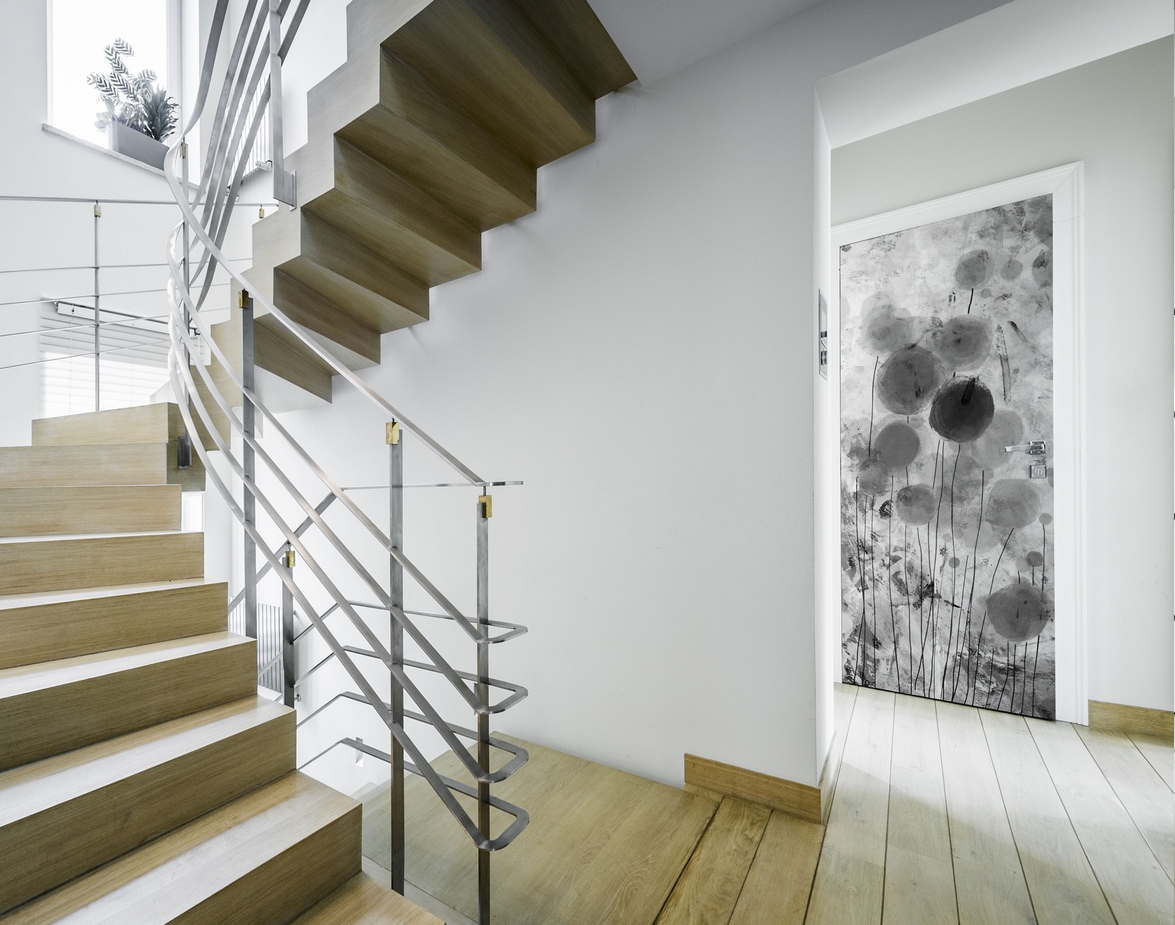 San Marco: a horses ride is portrayed with elegant shades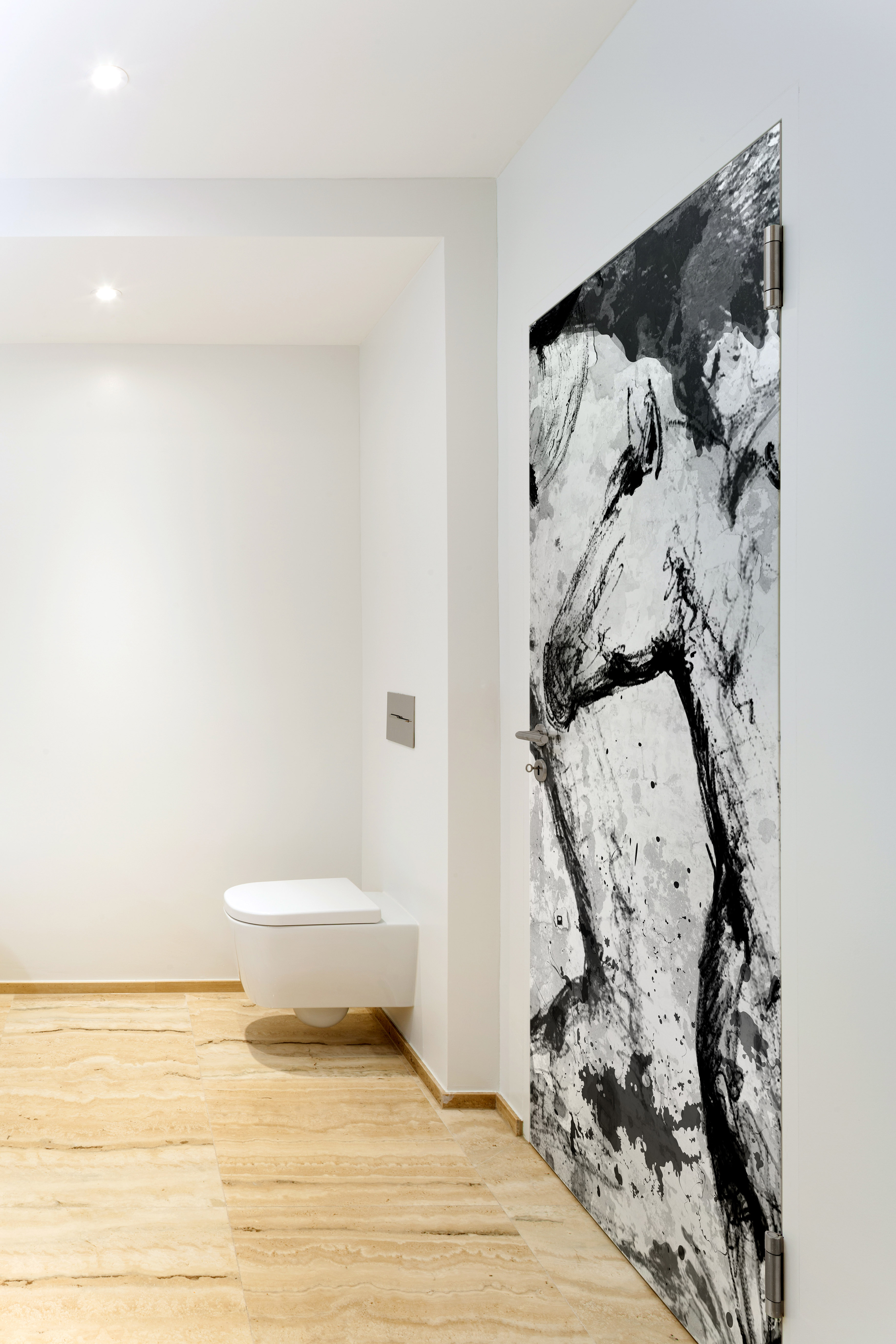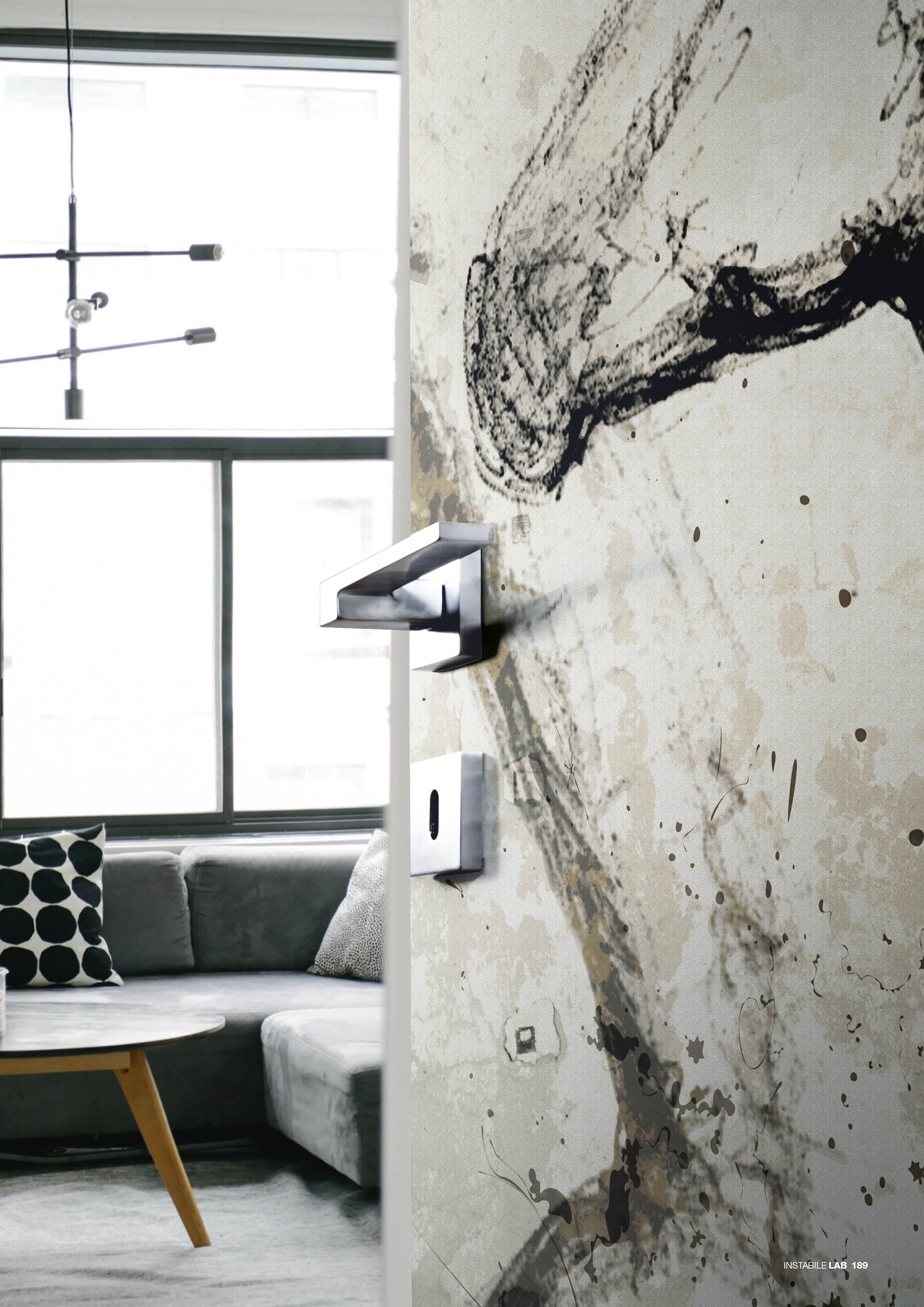 Kiss: the elegant and sinuous kiss promise.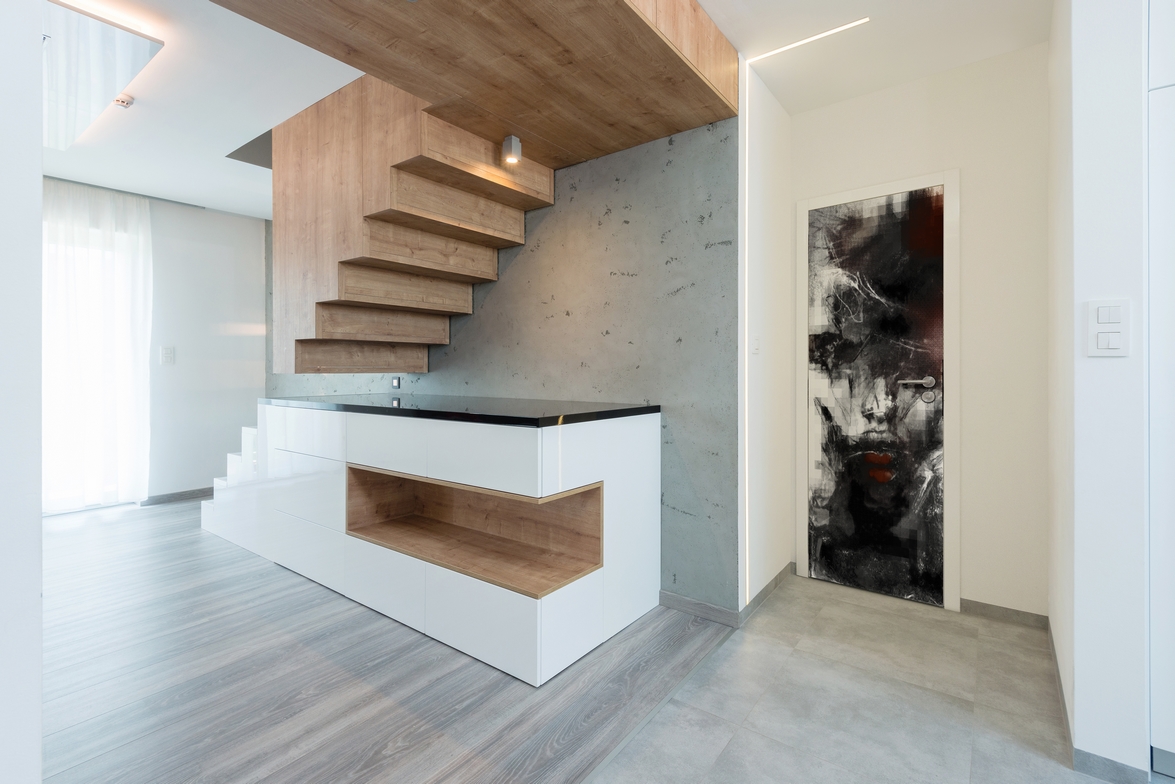 Grrr: as a work of art, artistic scratches "engraved" on the surface.

Ghutt: letters popped up.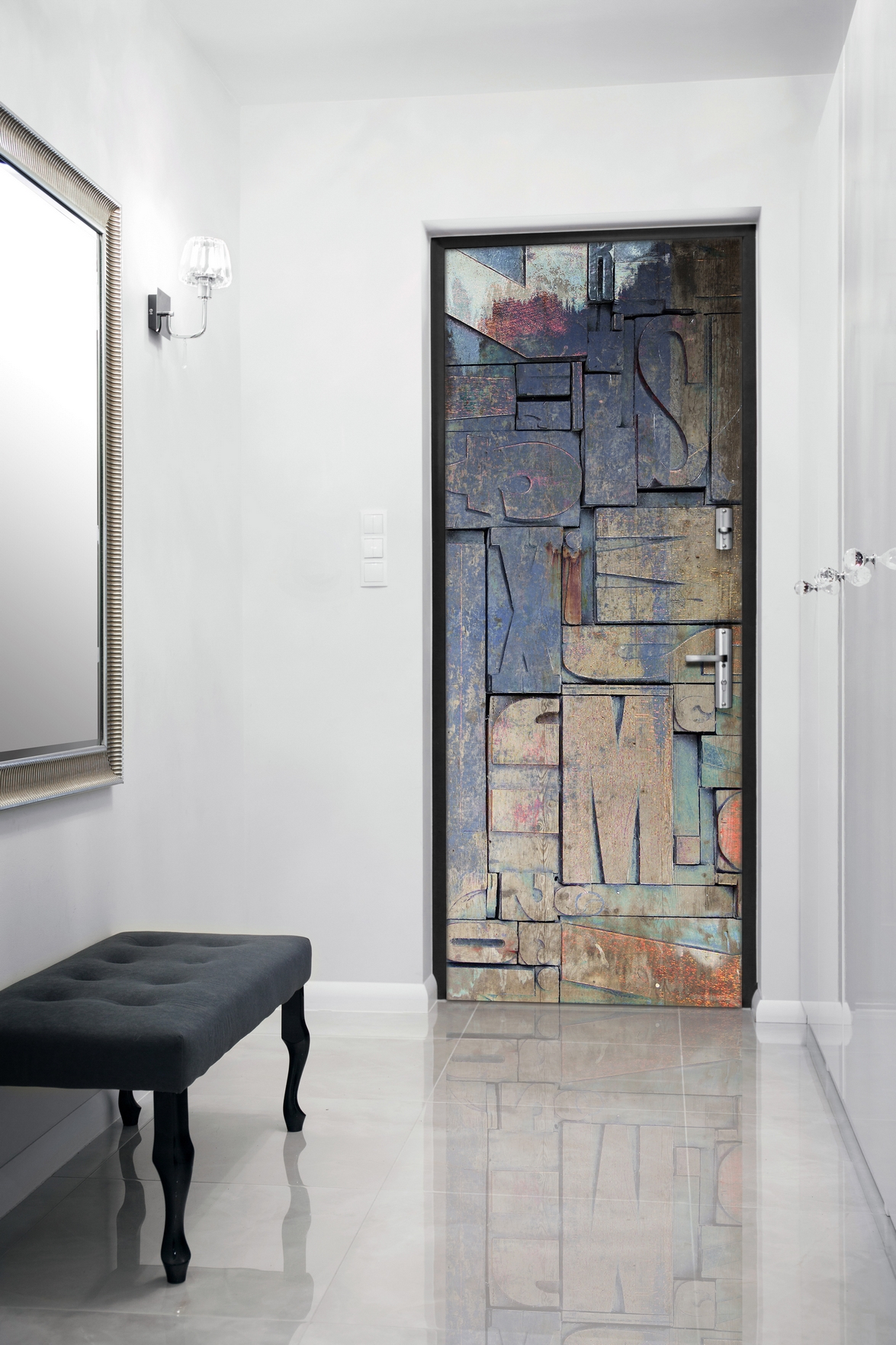 Merlò: elegant and refined lace.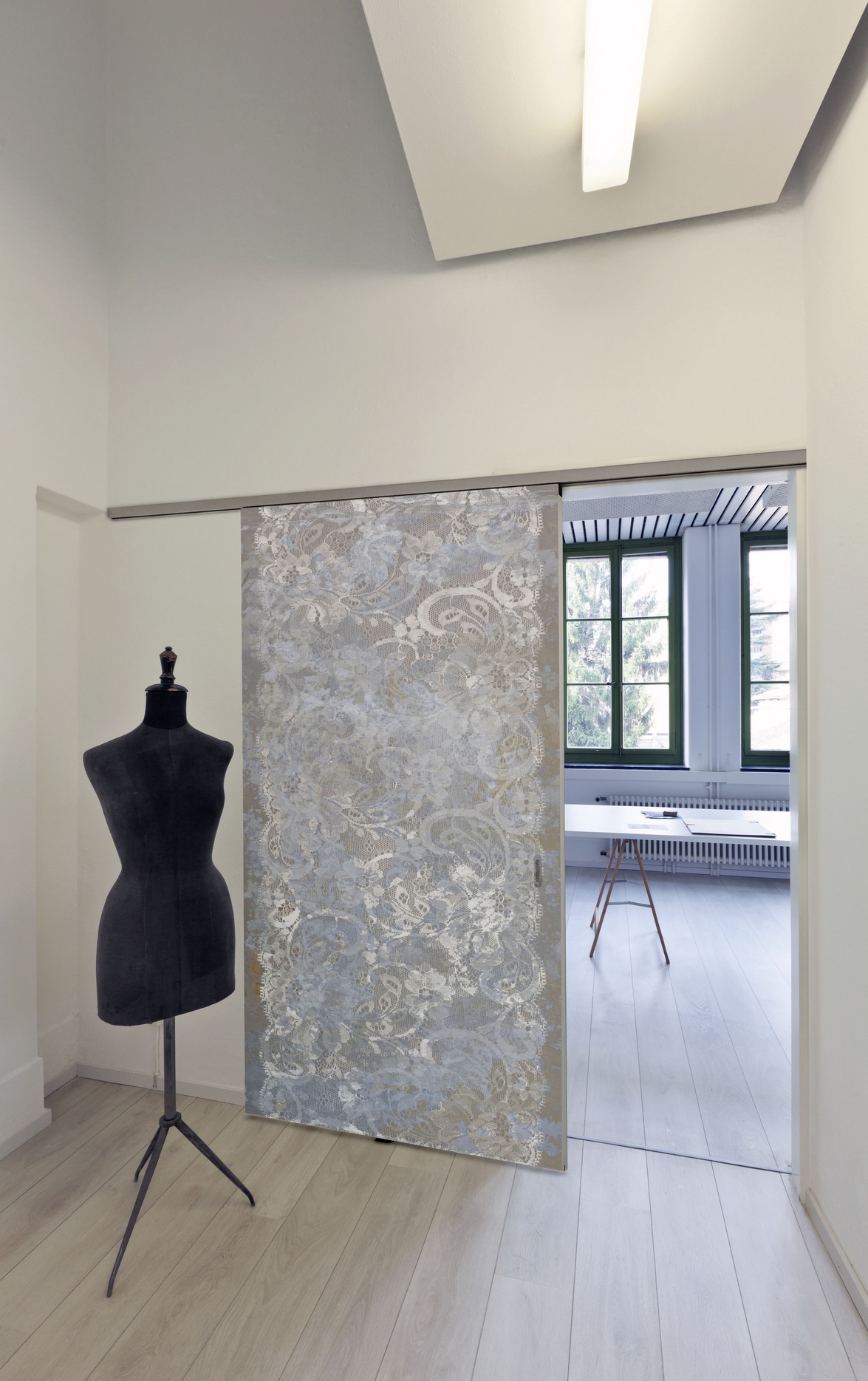 Kotrà: flower in the water.

Zebrano: ironic motif of an umbrella on a grey-black striped background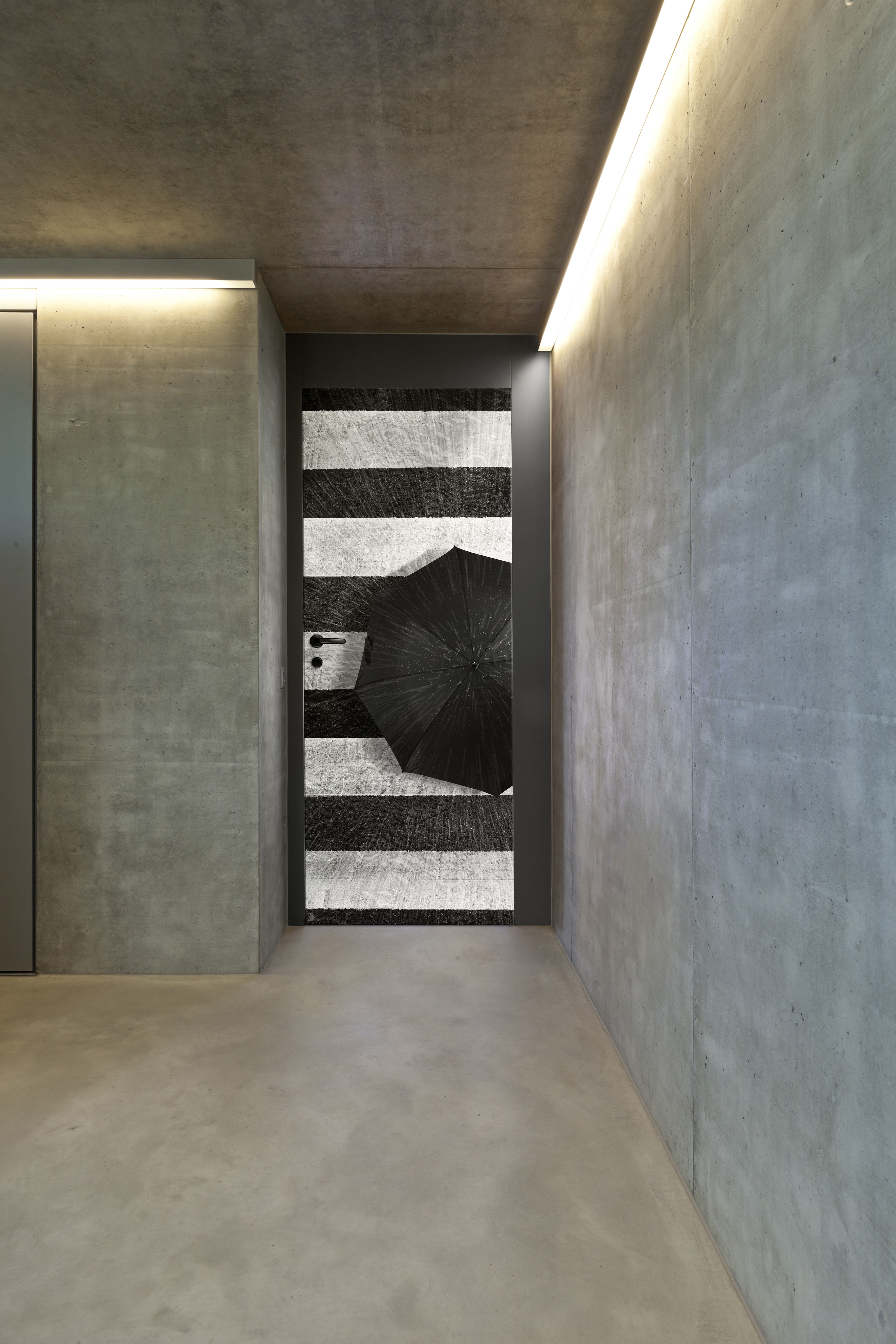 Morosa: a shell calling for the sea and the sensuality of a dark lace create an original
combination with a great visual impact.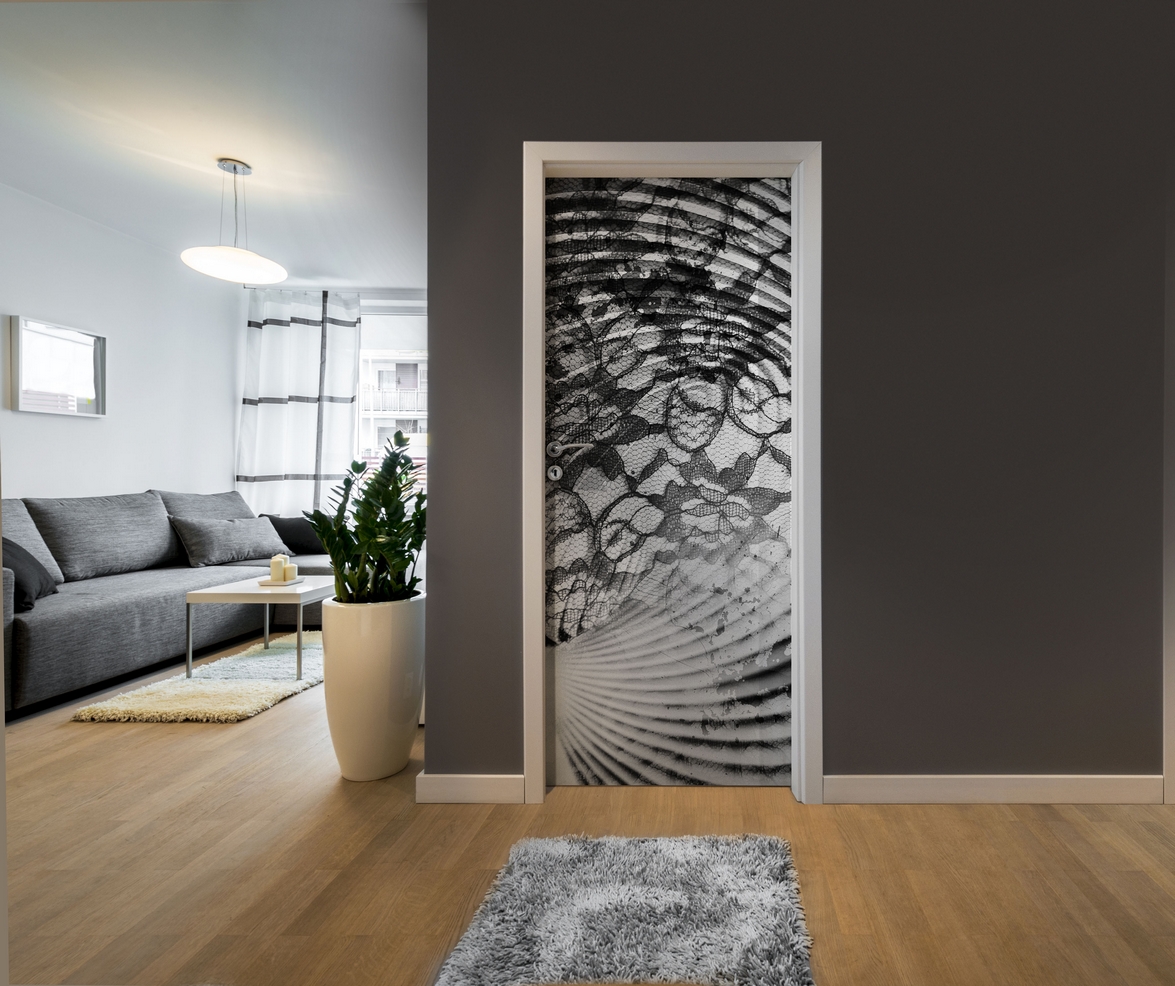 Corten: industrial mood which evokes aged iron.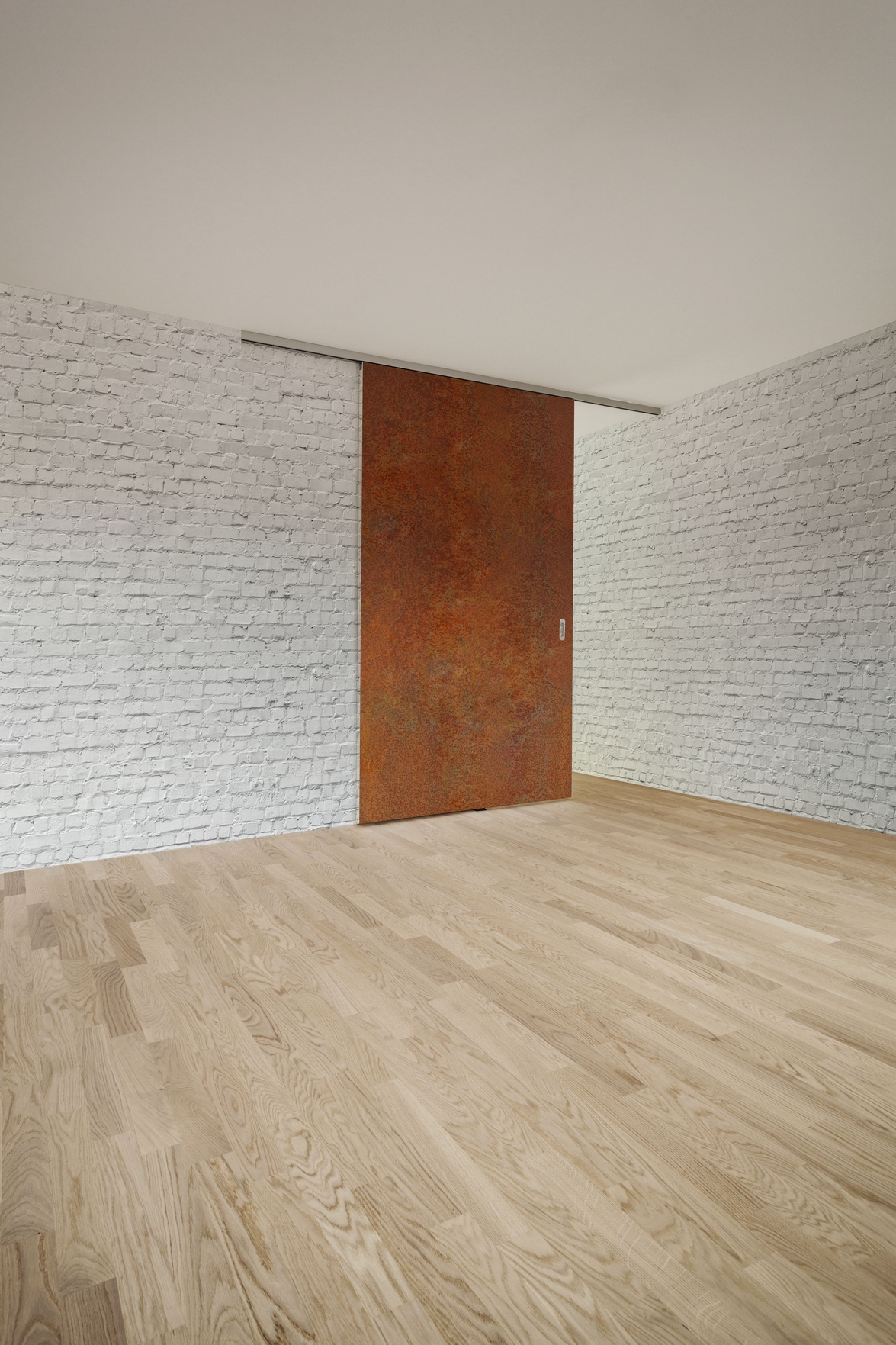 Rovida: ironic and mocking the wallpaper which shows an old rusty and chipped iron door.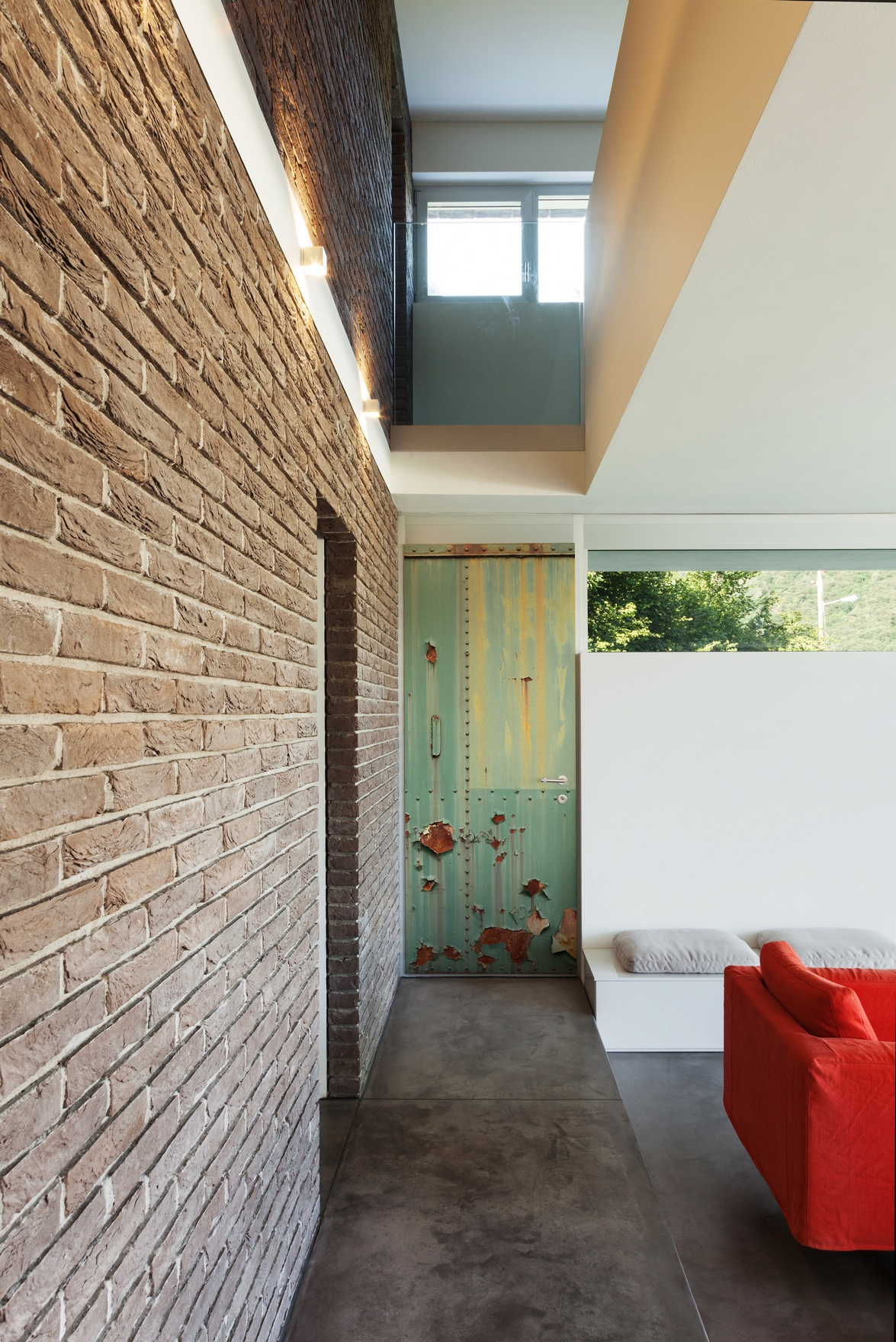 Knoss: super 3D effect for the ancient sculpture which makes the door the real point of
attraction.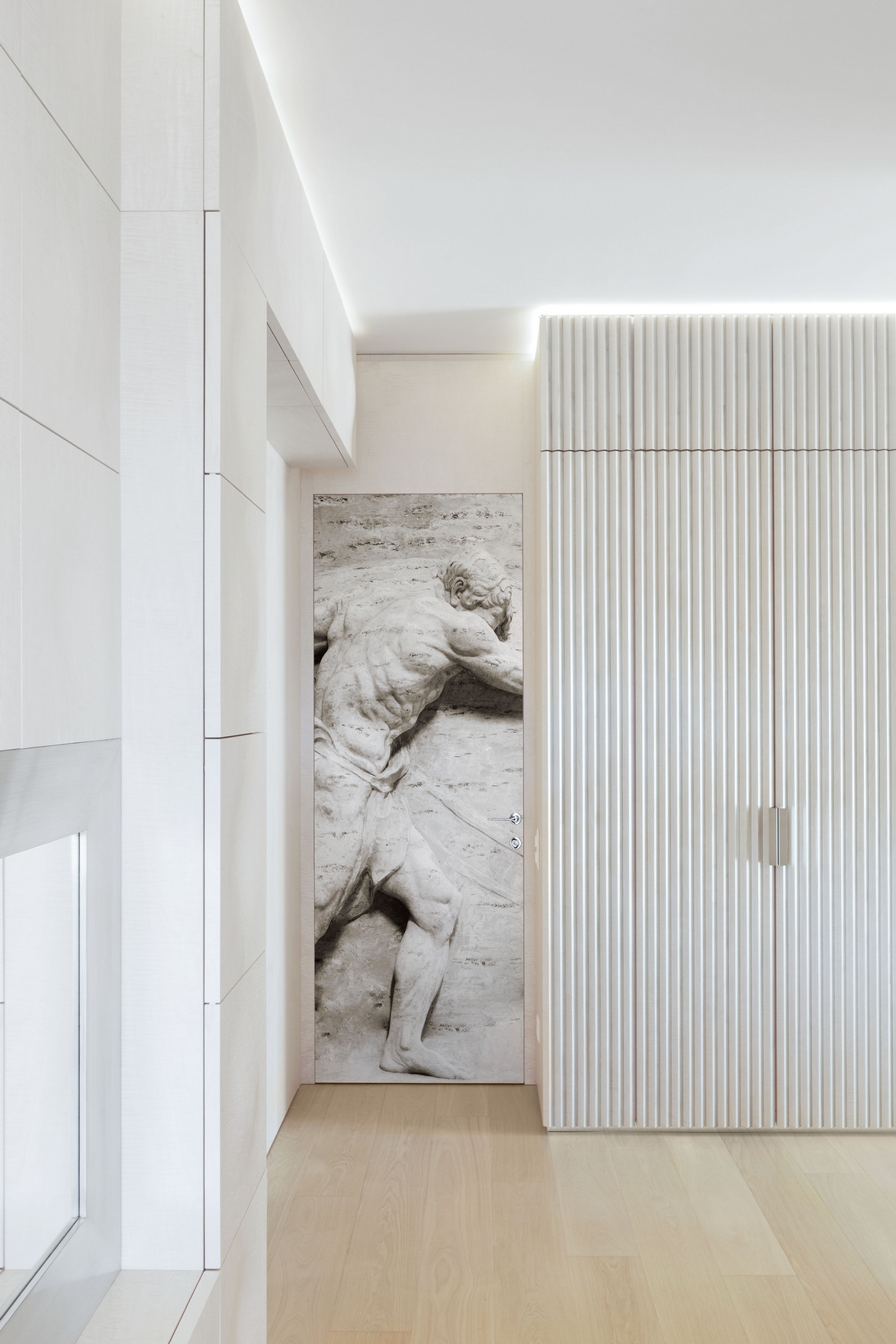 Expose: delicate and sinuous as sea anemones with luminescent chromatic variations which shine
through the water.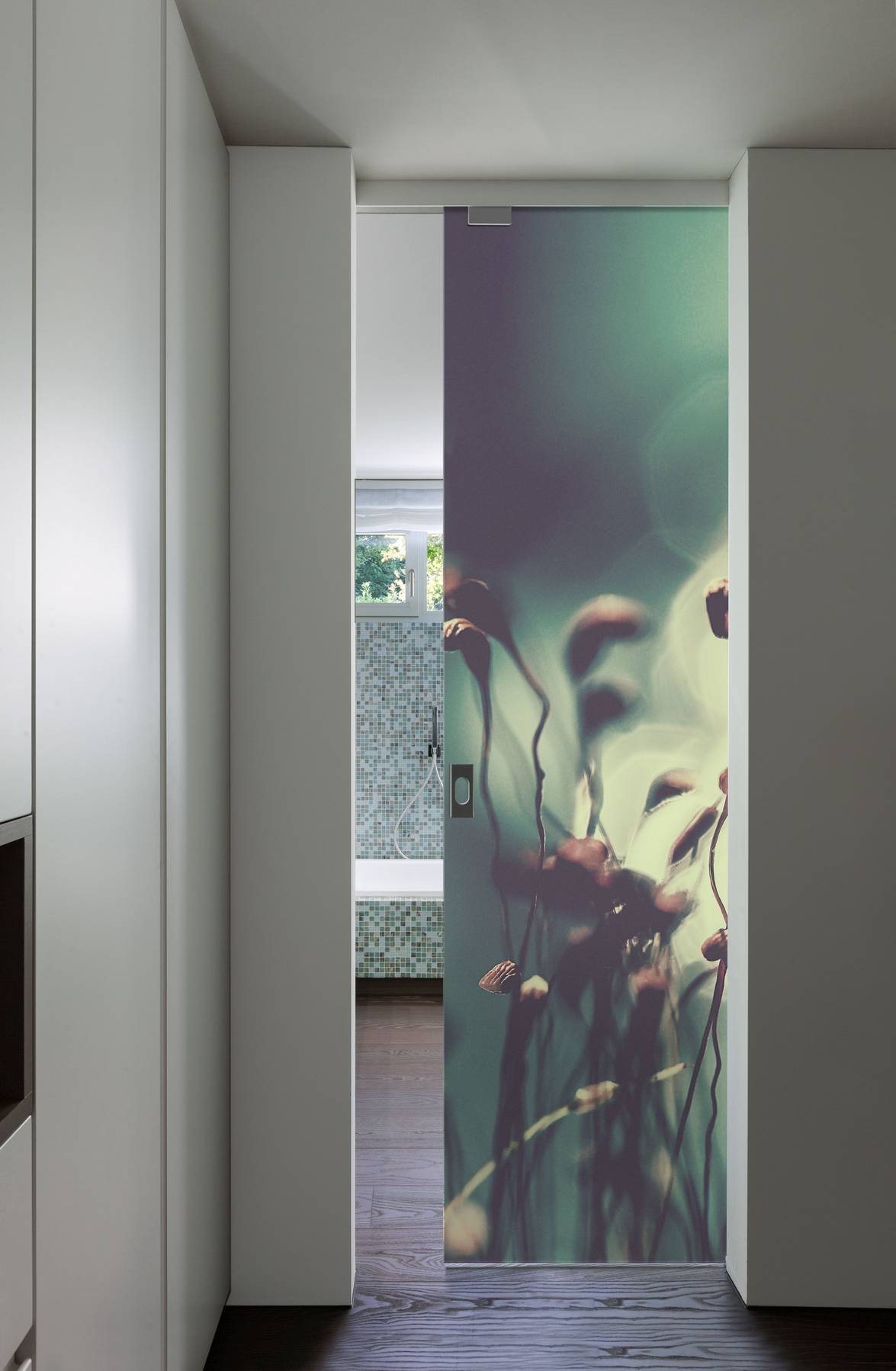 Source: Instabilelab
Read more news related with Instabilelab published on Infurma