Barani by Valerio Sommella for Moooi, the new outdoor collection that feels like an extension of your home
Moooi introduces the Barani family. A collection of outdoor furniture designed by Italian designer Valerio Sommella. Barani combines function and decoration and will make your outdoor space feel like an extension of your home. The collection includes chairs, tables, and cushions in three different colours, charcoal, scarlet, and oyster. The Barani family is weather-resistant and can stay outside all-year-round.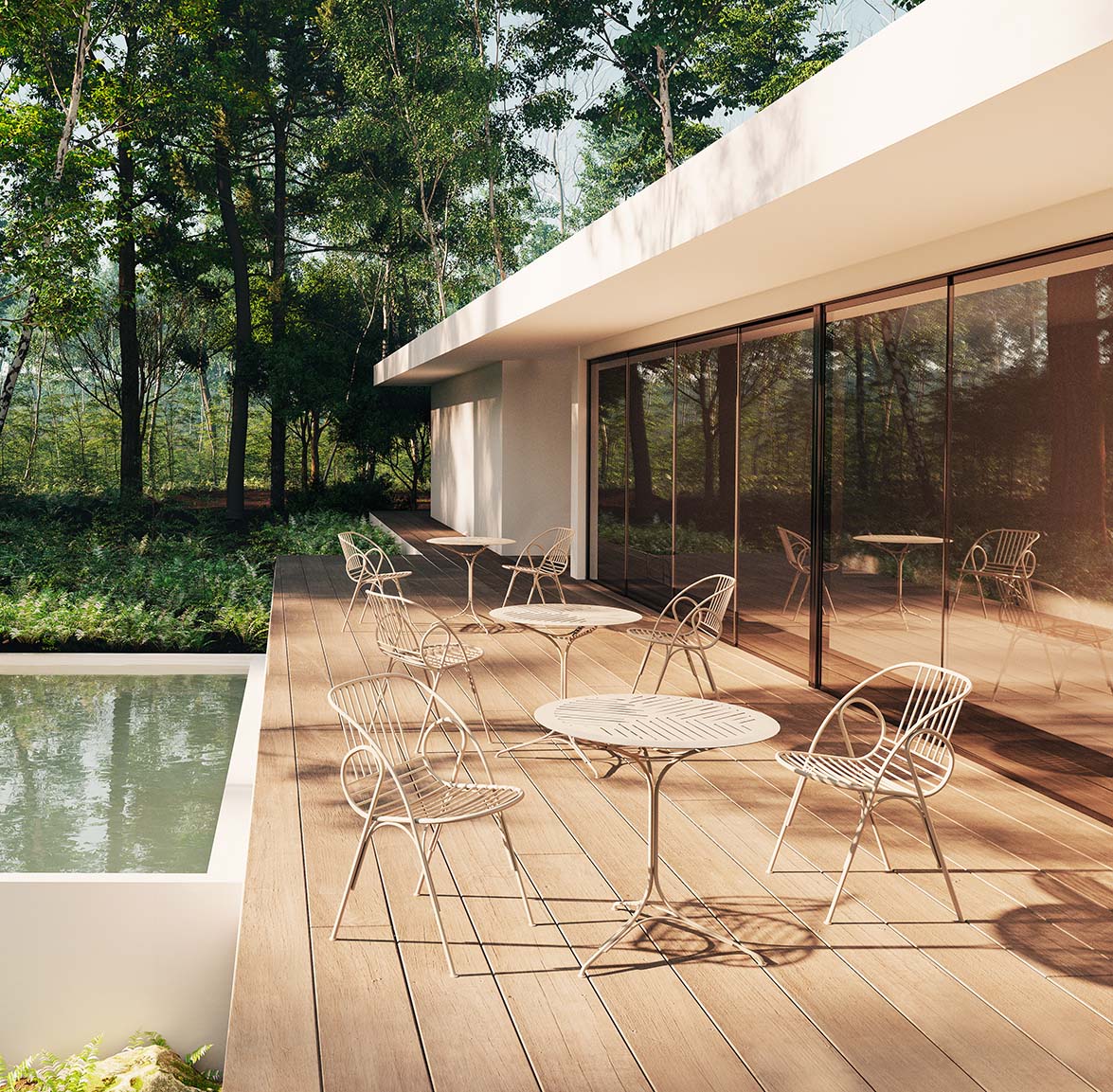 Barani is your outdoor living and dining room for morning coffees and late-night dinner parties. Spend those endless summer days outdoors with the Barani family. Barani by Valerio Sommella is available worldwide in spring 2021 at Moooi.com, Moooi Brand Stores & Showrooms and your local Moooi dealer.
"Having the Barani family in our collection feels natural due to its authentic charm and how it inspires a sense of nostalgic memories of summer. The world of Moooi continues to evolve, and we carefully curate our collection. It made sense to expand with outdoor furniture and with Barani, it all came together. We waited for the right design to come along and we're thrilled to havefound it." Christie Wright, Art Direction for Moooi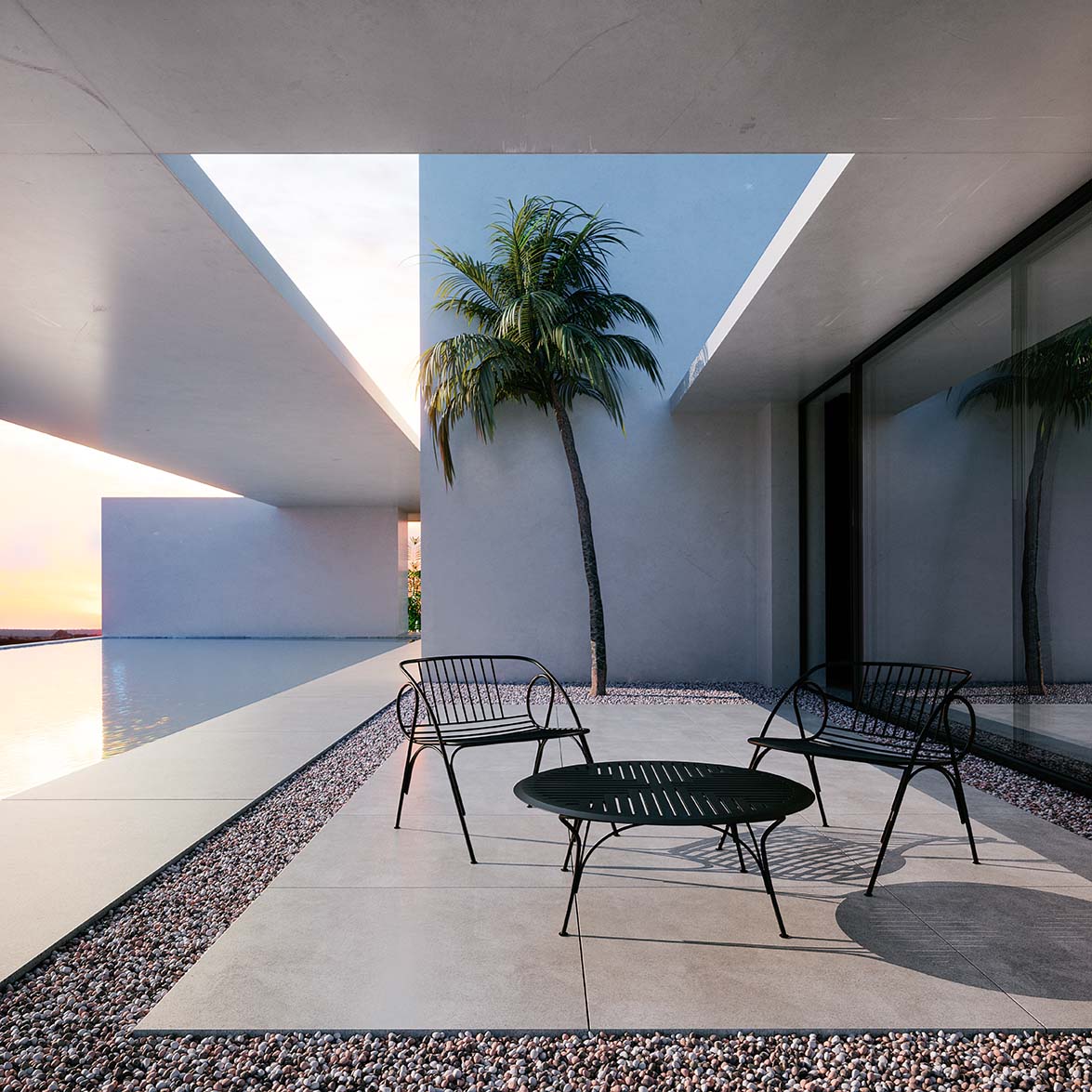 Barani creates seamless harmony between your indoor and outdoor space
The Barani family features curved lines, focusing on what is essential without being minimalistic. An outdoor collection of modern smart design inspired by the power of nostalgia. The Barani family includes a lounge set and bistro set, made up of weather-resistant dining chairs, lounge chairs, a coffee table, bistro table and water-repellent cushions. The individual items are all available separately.
Barani finds its way into any home, but with its understated design that pulls focus but doesn't overwhelm, Barani is also perfect for a restaurant's or hotel's outdoor space. Create seamless harmony between your indoor and outdoor space with the Barani family by Valerio Sommella. The perfect place to spend your endless summer evenings.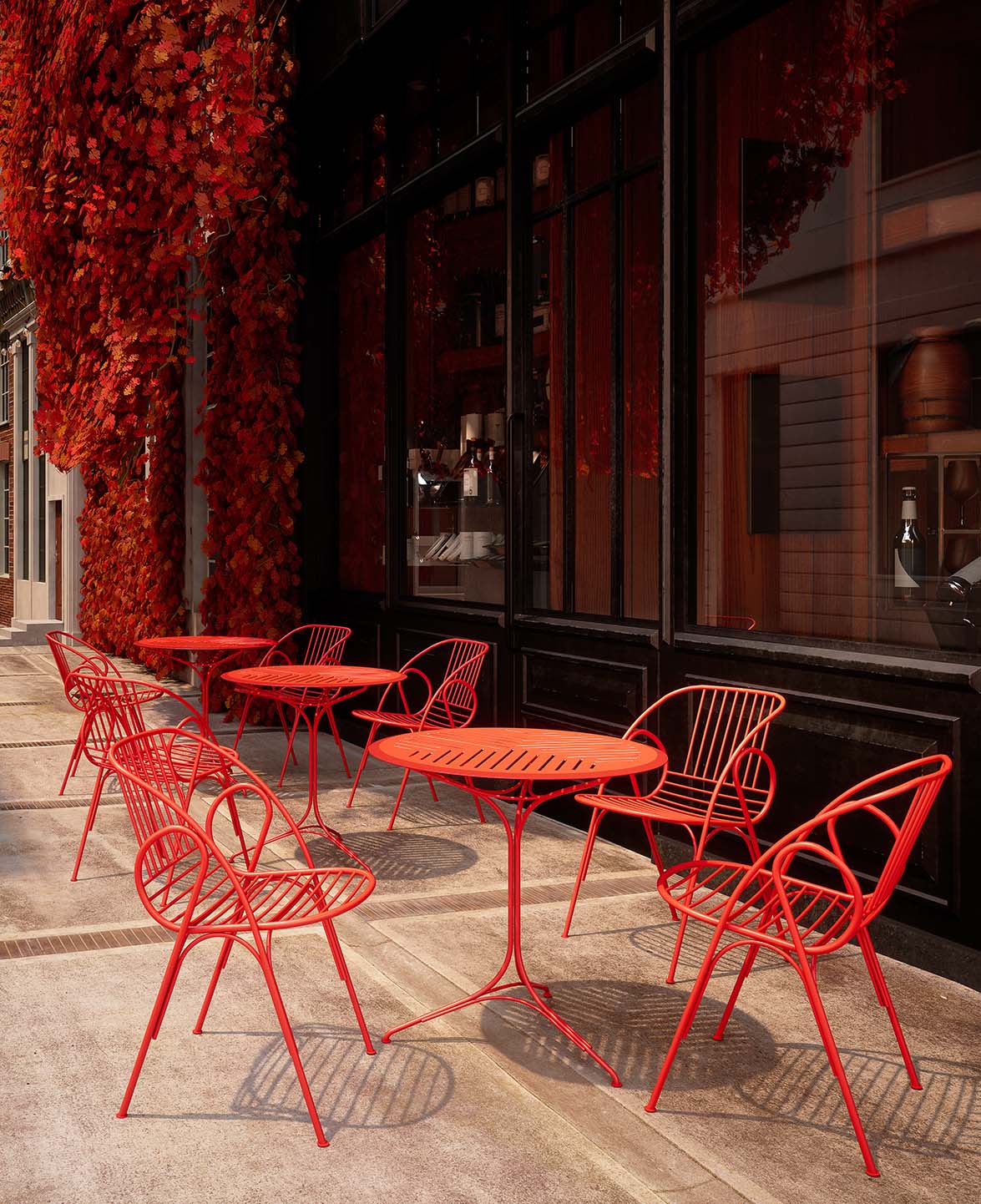 Inspired by childhood memories
Made nostalgic by his patio furniture, Valerio Sommella put pen to paper. Memories of practicing somersaults and playing tag in the garden at the height of summer. A sun-drenched patio with elegant metal furniture scattered around. Chairs with curved lines and tables with swirling feet.
Inspired by these images, he made his first sketches on what eventually became the Barani family. Later, a broader consideration of metal patio furniture influenced the ultimate design.
A technical somersault of essential curves
Not a single line in the designs is just decorative. For instance, the Barani chairs' base is made from two interconnected curved lines. Connecting arcs add stability to the structure. Valerio Sommella wanted to design an aesthetic chair that stands out without being dominant.
Barani is all curved lines, airy, playful and hiding a deeper story. A story telling the keen observer every line in the chair is decorative and functional. The ultimate design of the chairs is exactly that, with its focal point the graceful curves on the sides. Look closely and you'll see the curve resembles a somersault, the Barani flip to be exact.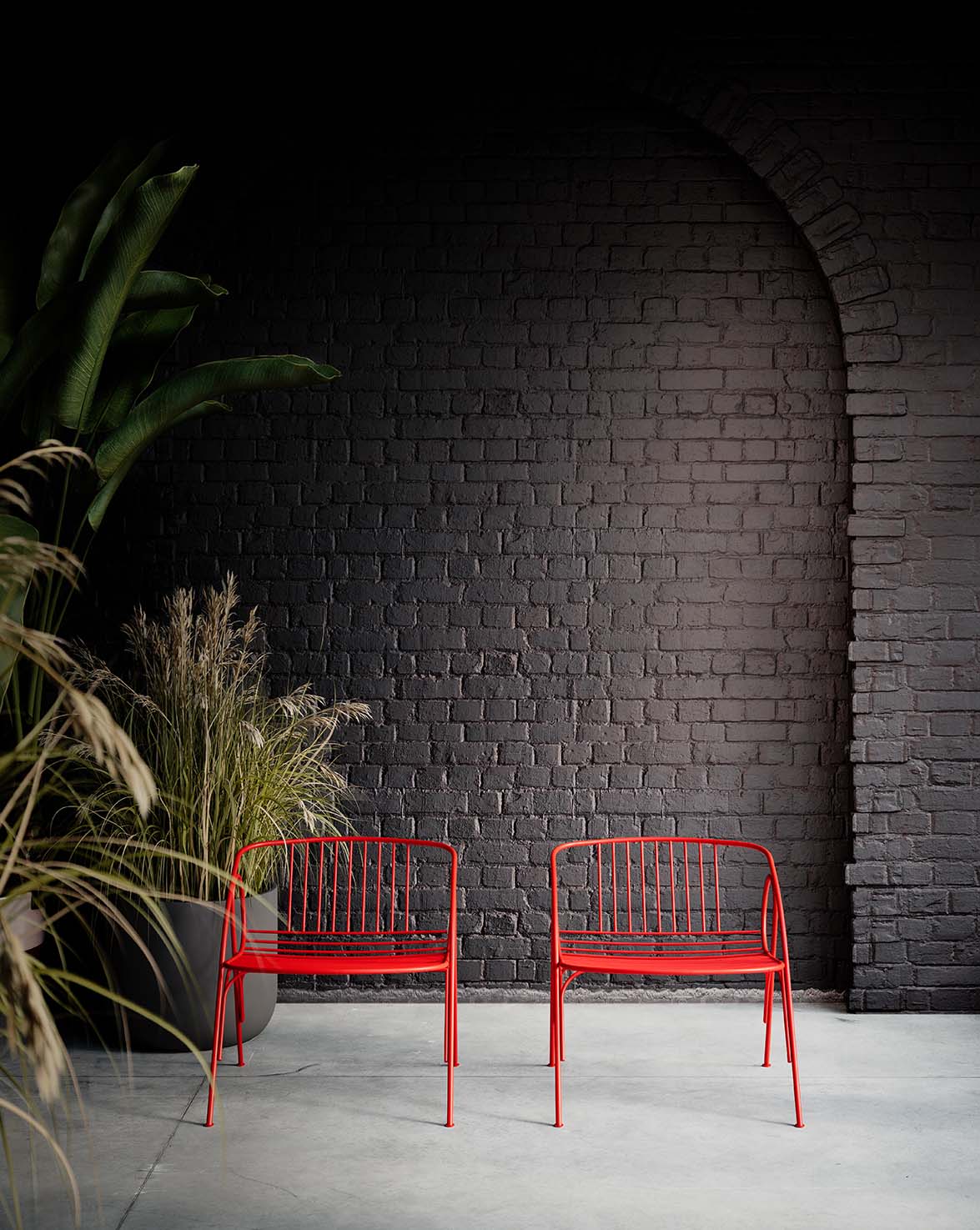 "When designing Barani, I wanted to combine visual lightness with a new structural approach. Reducing the product to two interconnected curved elements. A technical solution becomes a three-dimensional scribble. Or as I used to say, 'I solved this project with a technical somersault'." Valerio Sommella, designer of the Barani family.
Source: Moooi
Read more news related moooi published at Infurma
Visit the Moooi website