Anjasora, Alcora based company specialized in stone floor and wall tiles, goes one step further with ONAREA, a new range of high-end shower trays made with stone from Spanish quarries where innovative design and high quality are a must.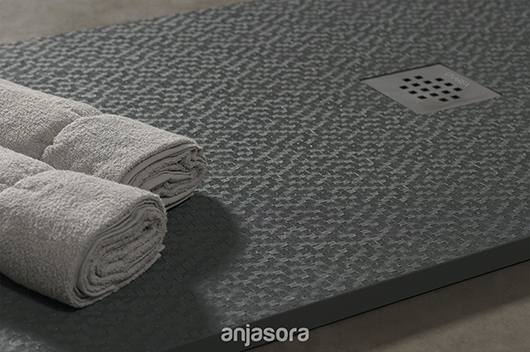 ONAREA is launched to the market with four collections seeking to attract the noble materials and the purest lines lovers. The range Singular is made up of 100% natural stone shower trays where customers can choose size, finish and colour among six different tones. They are made to order normally within seven days. The range Fine consists of shower trays made up of Flextone flexible natural stone sheets (an innovative material patented by this company) and mineral resin. This composition makes them much lighter than any other made with conventional stone and gives it a total insulation thanks to fiberglass that provides an excellent waterproofing protection. The Arquitect range comprises shower trays made with mineral resins with an absolutely innovative and distinguishing design with a mosaic or a skin-like fabric finish. Finally, the Rin line is manufactured by joining boulder river rock with transparent resins that give it a totally different style.
The installation of these shower trays does not involve any problem since they require the same technique used for conventional shower trays. In terms of maintenance and cleaning, the results obtained by the laboratories are defined as excellent in compliance with CE standards.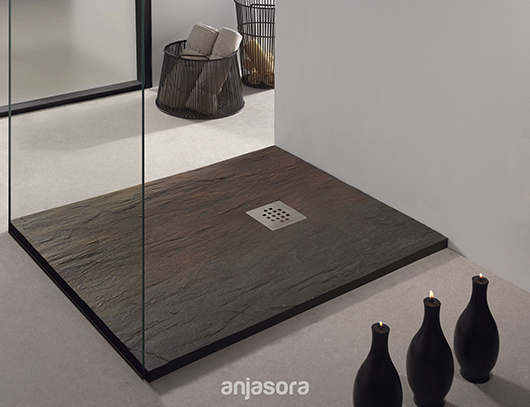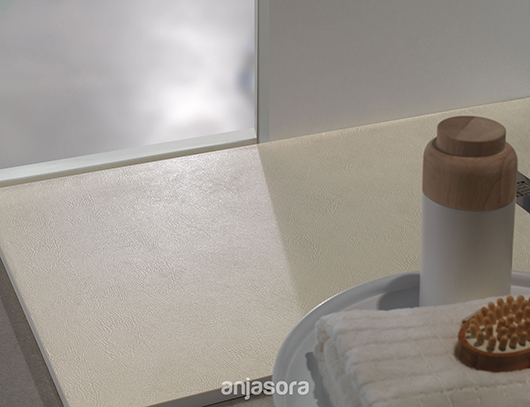 ONAREA is now added to the four big product lines that Anjasora is successfully marketing since 2009: Stones - natural stone floor and wall tiles, Mosaic -decorative tiles with crystals and precious stones-, Flextone -the first flexible natural stone- and AnjasoraTile - large-format porcelain tiles.
Anjasora will show the new range ONAREA and all its novelties at Feria Cevisama from 1 to 5 February at Level 2 Pav. 4 Stand D16
Source: Anjasora
Visit the Anjasora website
Read more news related Cevisama published at Infurma