Inspired by the freedom of floating bubbles and running barefoot in the open air, this new lighting design by Moooi is as playful as its inspiration. Each glass element of Hubble Bubble symbolizes a youthful spirit that returns home with an everlasting memory. One that you hold on to forever as you grow older. The playfulness of the design is entrenched in all its elements; the versatility, the materials, plus it is powered through Electrosandwich® by Marcel Wanders, Moooi's proprietary technology. Hubble Bubble is designed by Marcel Wanders studio for Moooi and available worldwide as of today.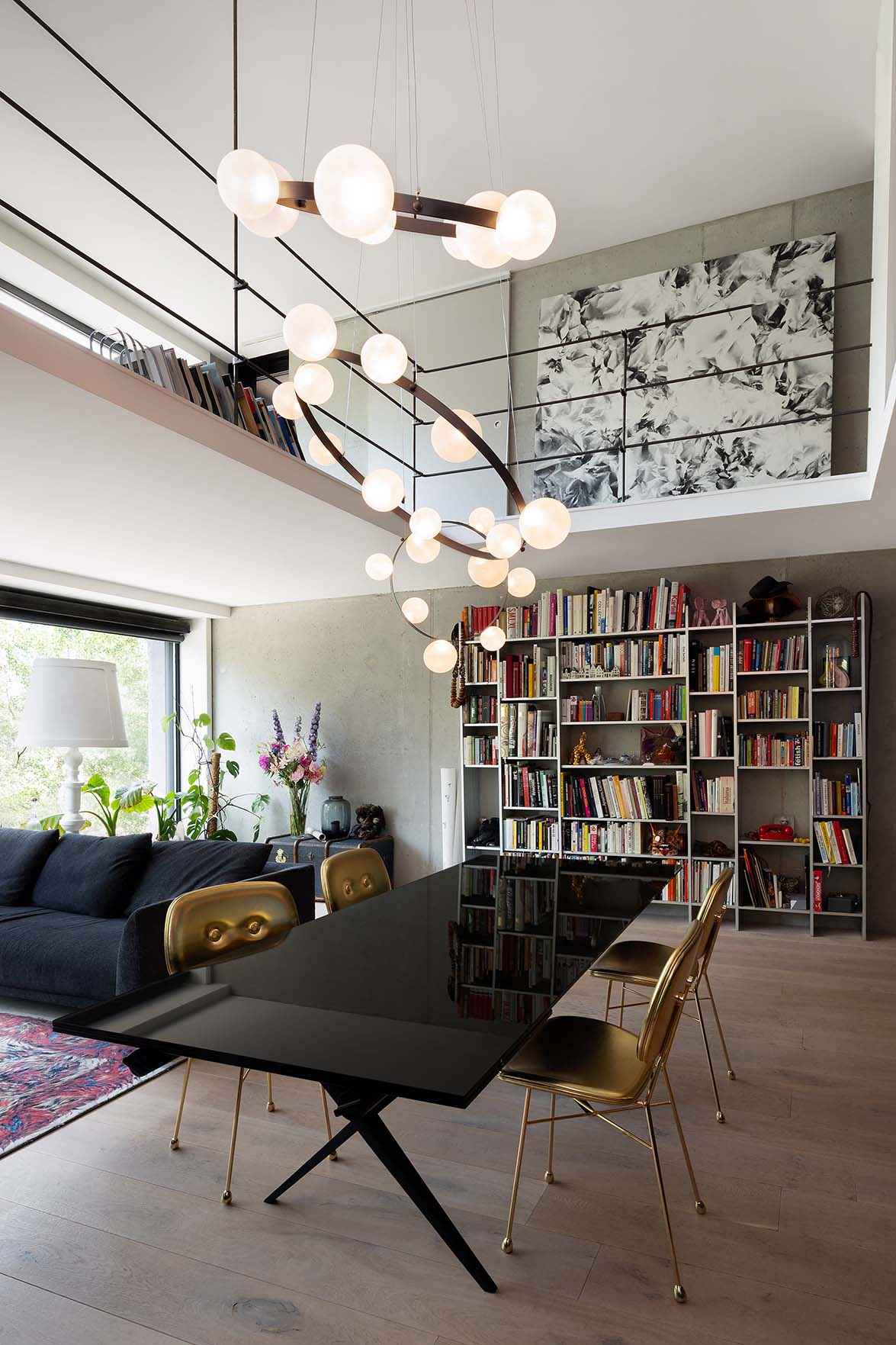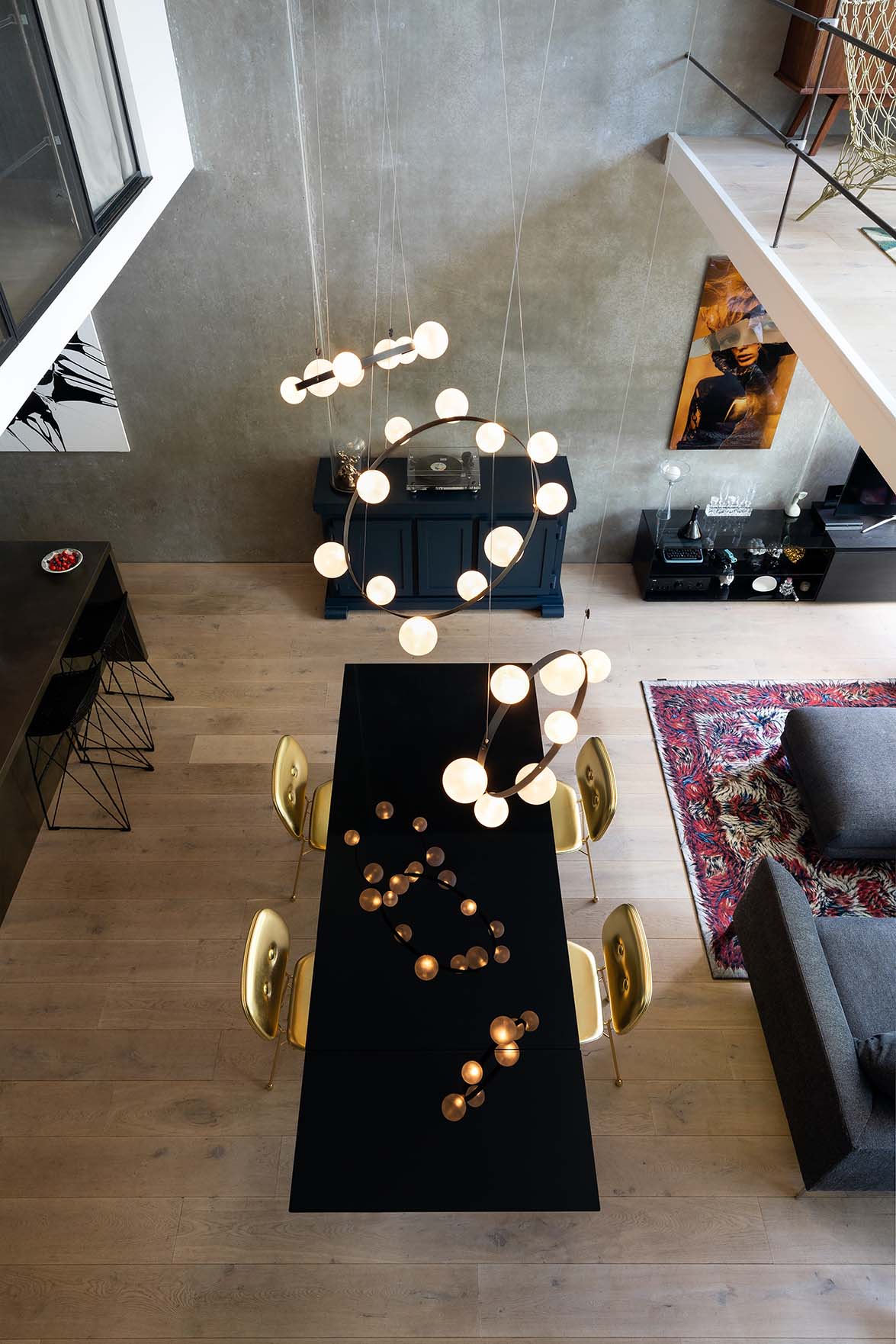 "Hubble Bubble captures those carefree youthful moments of blowing soap bubbles that aimlessly float away . Suspending our imagination in place, the iridescent lights on the interior and exterior flat ring cast infinite combinations across any room", Gabriele Chiave, Creative Director at Marcel Wanders studio.
Hubble Bubble is as versatile as our wildest memories. When applied in multiples, its bubbles will lure in any spectator. Hubble Bubble enables you to create your own composition as different suspension angles are made possible. It has a lean frame because it is powered through Electrosandwich® by Marcel Wanders. The simplicity of the glowing spheres, connected to the thin metal rim, creates a feeling of lightness and unity. With this design Marcel Wanders studio created the opportunity to never let bubbles of soap fade into thin air and turn a fleeting dream into reality.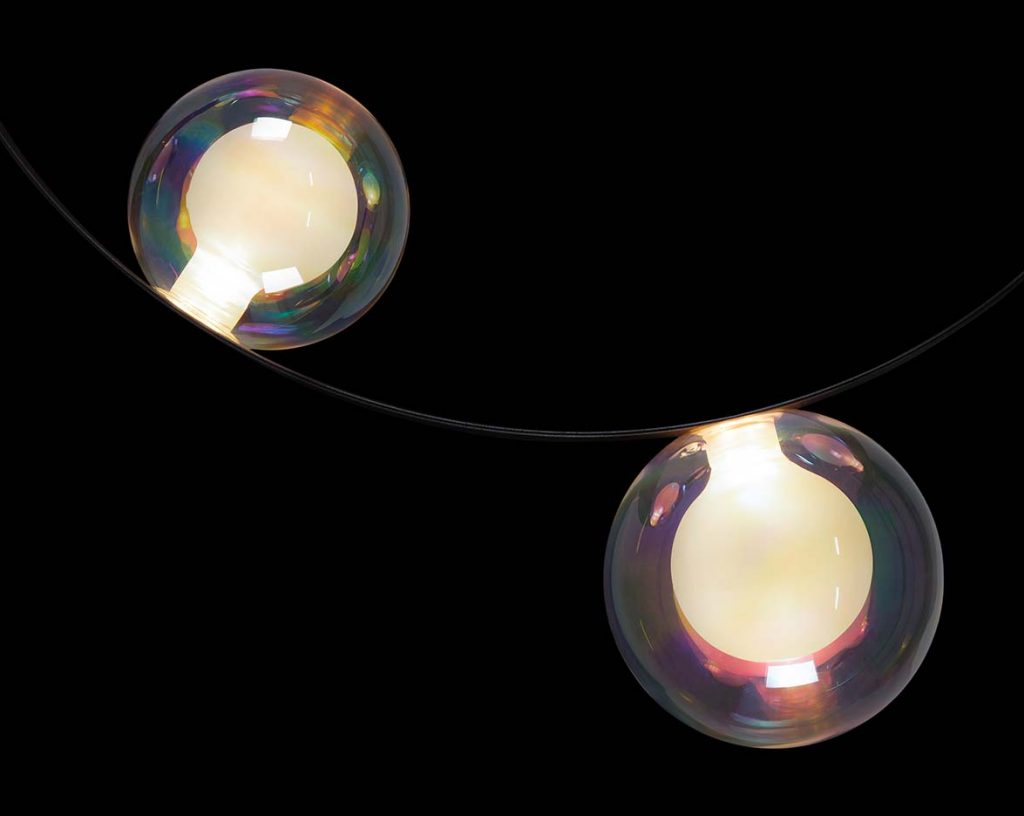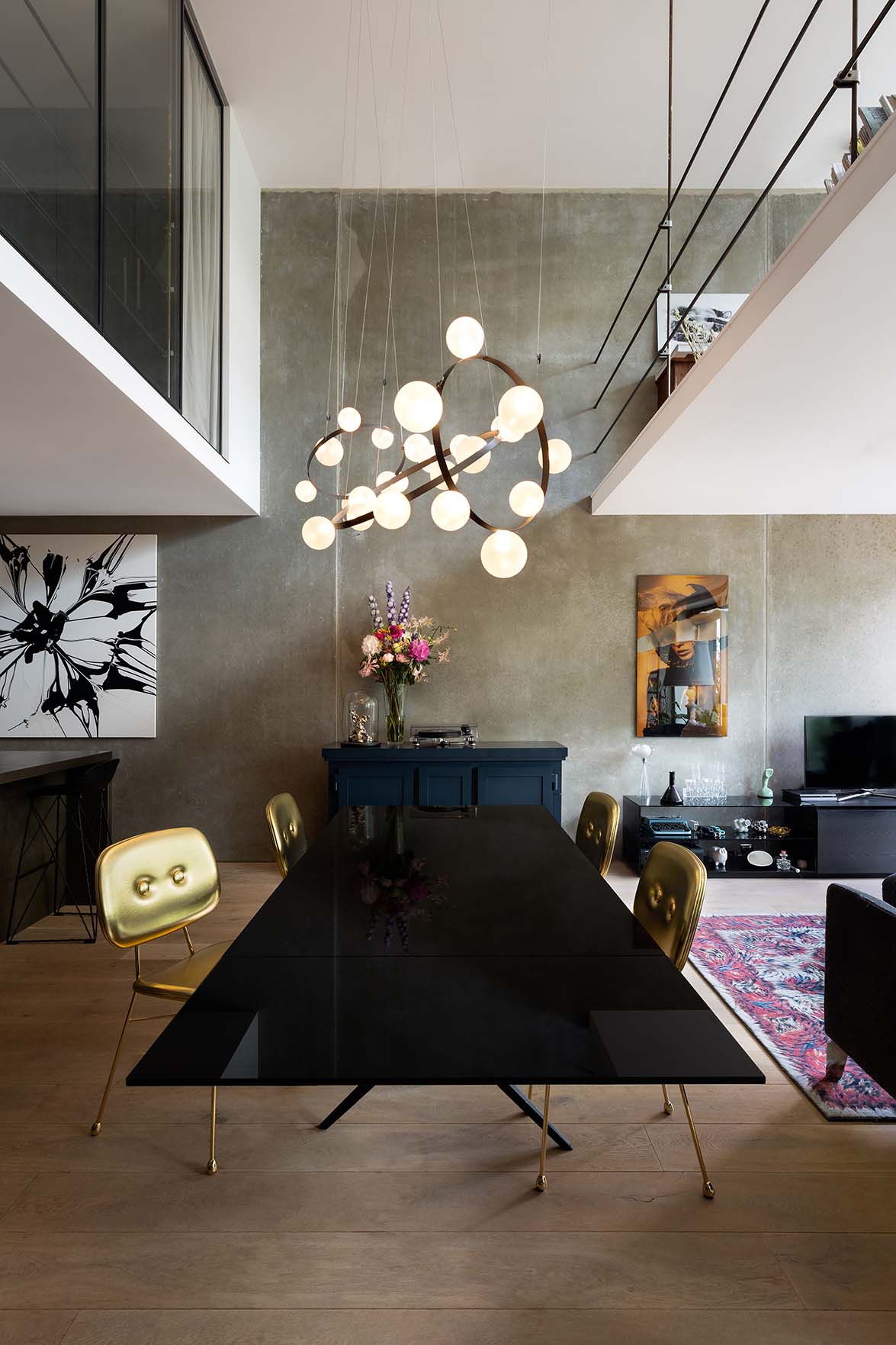 Endless possibilities
Hubble Bubble by Marcel Wanders studio is a suspended lamp available as Hubble Bubble 7 and Hubble Bubble 11. Each bubble is made from blown glass spheres that come in an oil-iridescent or a frosted version. With bubbles made from glass, and a focus on elementary shapes, Hubble Bubble can be suspended both horizontally, vertically and everything in-between. With Hubble Bubble you open a world of endless possibilities and beauty.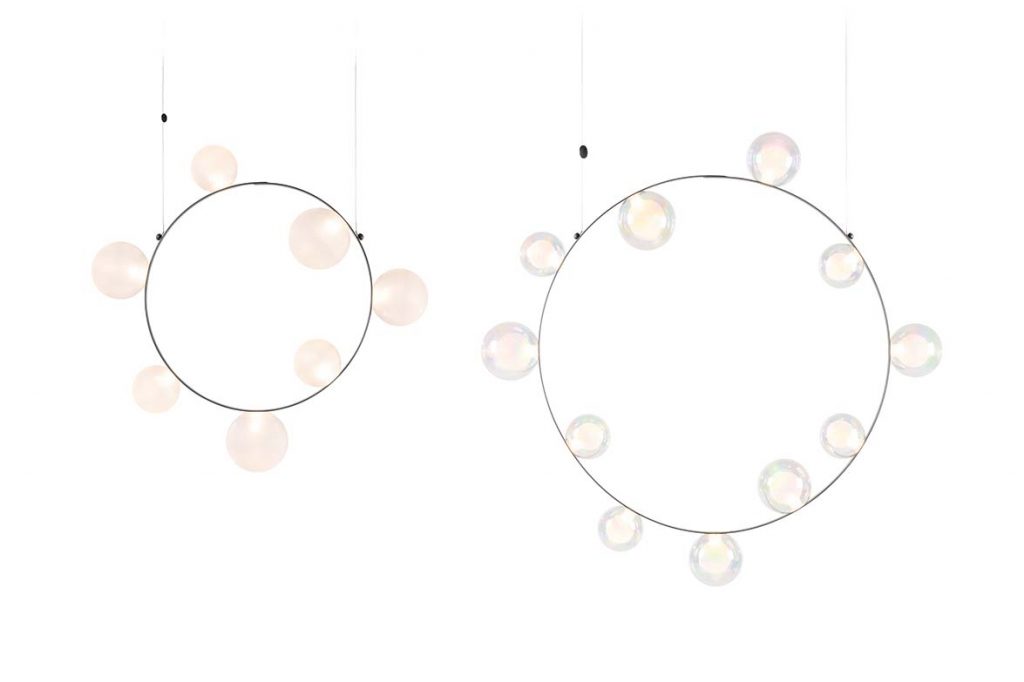 Electrosandwich®
Hubble Bubble is powered through Electrosandwich® by Marcel Wanders, an alternative to conventional wiring. This proprietary technology is a good example how important innovation is for Moooi and how the lifestyle brand never stops to improve its designs. Electrosandwich® by Marcel Wanders is a solution that brings conductivity in complex objects or light-weight structures. It has proven to be a great resolution to power multiple light sources in an invisible way. Electrosandwich® starts from a thin and open metal structure, that requires specific quality specifications in manufacturing to make the technology work. With Electrosandwich® some of Moooi's most iconic designs are made feasible.
The Button
Hubble Bubble 7 and Hubble Bubble 11 are accompanied by Moooi's digital proof of authenticity: The Button. This personal safe keeper accompanies every Moooi design. The incorporated NFC- technology in The Button makes counterfeiting impossible and acts as proof of authenticity. With registering the purchase to your own name, you secure your investment and in addition extend the warranty.
Source: Moooi
Read more news related moooi published at Infurma
Read more news related Marcel Wanders published at Infurma
Visit the Moooi website