What form could living take on, if a designer is able to really live out his fantasies? How much can one read into his person, culture and convictions regarding the sense, function and aesthetics of architecture, furniture and interior design based on such a design? And what appearance does this vision take on when it is created by a German designer?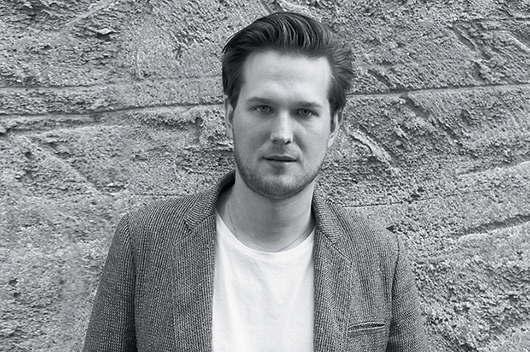 Sebastian Herkner, a product designer with his own studio in Offenbach am Main, will have the opportunity at the next imm cologne in January 2016 to completely turn the cliché of German design, which in the eyes of the international furnishing world is a mixture between rustic Black Forest living rooms, Bauhaus tradition and Braun aesthetics, upside down. imm cologne is nominating the young star of the international design scene as their Guest of Honour 2016 and is inviting him to present his own interpretation of the experimental format Das Haus - Interiors on Stage.
Herkner - collector, craftsman and magician
Sebastian Herkner's extraordinary feeling for material and his original, in spite of its simplicity curiously enticing form solutions have quickly earned the 34-year-old high international esteem. As a frequent traveller, he gathers impressions, everyday objects and craftsmen's techniques. Brands like Moroso, Fontana Arte, Sitzfeldt, Very Wood by Gervasoni, Sancal, Böwer, Gubi, Leff Amsterdam, Carl Mertens, Pulpo, La Chance, De Vorm, Rosenthal or Nya Nordiska assign him with the task of designing furniture, lamps, tableware and showrooms. He understands how to emphasise the value and character of the material and combine this expediently with craftsmanship and high-tech. Many of his designs that initially caused a stir above all in the gallery scene enfold their quality first and foremost using traditional craftsmanship - for example the Bell Table (Classicon), the coloured glass stand of which is still hand-made in Germany.
The designer, who was born in Bad Mergentheim and studied at the Offenbach Design School, founded his own studio in 2006. He sharpened his eye for detail during a year-long internship for the fashion label Stella McCartney in London. Since being distinguished by imm cologne for the Best Communication Concept in 2009, he has won numerous prizes awarded by magazines such as Elle Deco and Wallpaper, the red dot design award, the German Design Prize, the German Design Award and most recently the Interior Innovation Award - also conferred by imm cologne.
A house without rigid walls
For Das Haus - Interiors on Stage, Herkner has something in mind that couldn't be more different to the cubic design divided into two-storey rooms created by the Shanghai-based architecture studio, Neri&Hu, in 2015: Das Haus 2016 is to be airy and characterised by textiles and it is to convey an experience of open living that is tangible with all of the senses. "I don't want any rigid walls, but instead a house that communicates openness," is how Herkner explains the cornerstones of his concept. "A house can make two statements: 'Stay outside!' or 'Come in!'. In the light of the fates of refugees it is time to set a sign of openness and empathy as a means of opposition against political isolation," Sebastian Herkner finds.
"We have come a long way with the concept for Das Haus over the past years and have in the process brought a really international spectrum of contemporary design by exceptional, aspiring designers and architects to Cologne," is how Dick Spierenburg, Creative Director of imm cologne, confidently commented the success story of the experimental platform that was introduced in 2012. The Dutchman added: "After taking the big step to China last year we were simply not able to pass by Sebastian Herkner, just because he lives more or less round the corner. Herkner's house is going to be spectacular, because it is going to be totally different again: Rich in perspective, unusual and very, very sensual. I am expecting it to be an event that not only attracts the attention of the professional world, but which will also cause a stir on the public days."
"Das Haus" - half portrait of the designer, half future-focused concept
The "Das Haus - Interiors on Stage" installation simulates a residential house at the international furniture and interiors show imm cologne. Every year, a new designer is nominated and based on their plans and design, the fair organises the erection of an approximately 240 sqm large house in the Pure Editions Hall 2.2. The furniture, colours, materials, lighting and accessories are also selected by the designer, rendering the finished house an individual configuration of interior design. The integrated concept should not just be future orientated, but also practical, workable and above all authentic. "Das Haus - Interiors on Stage" is therefore the portrait of a designer as well as a visionary concept, an example of how one can realise one's own world to express one's own personality. The project thereby deals not just with contemporary furnishing trends but also with people's aspirations as well as social change.
The first installation of "Das Haus" was in 2012 and the Indian-British designer team Nipa Doshi and Jonathan Levien were nominated to introduce the new format. They installed an organically grown space, which enabled a communicative living together of inhabitants from different cultures. In 2013, the Italian product designer Luca Nichetto introduced the next installation of the design event with an elegant ensemble, the construction open on all sides, welcoming in the natural elements of the outdoors. In 2014, the Danish designer, Louise Campbell, turned "Das Haus" into a low-tech place of calm within the bustle of the fair, representing the reconciliation of the most diverse human characters and preferences in style. Most recently, the Chinese architect duo, Rossana Hu and Lyndon Neri, questioned traditional living rituals by placing "living cages" crammed full with classic and modern furniture in a room construction that was reminiscent of the narrow alleyways in Shanghai, which turned the visitors into voyeurs and encouraged them to reflect.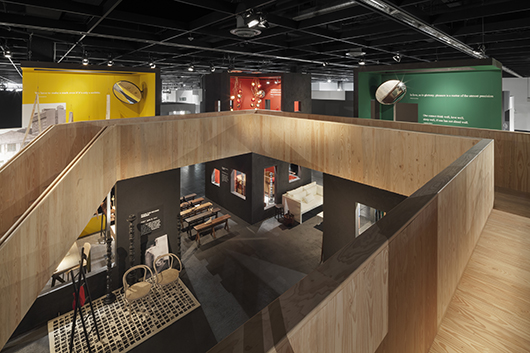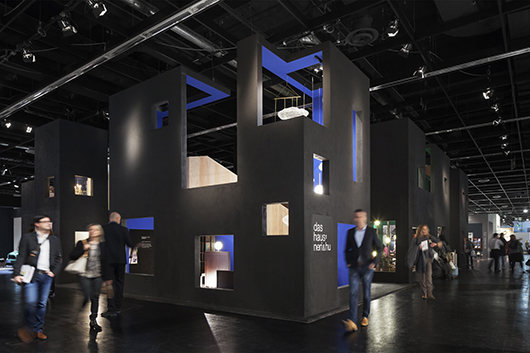 In 2016 Das Haus - Interiors on Stage is located in a different environment compared to the previous years: Now part of the Pure Editions Hall, it is the hub of the newly introduced platform, the open presentation architecture of which covers a diverse spectrum of interior design-relevant product ranges from sofas and stools to outdoor furniture and lamps - regardless of whether they have been designed by big brands or small labels. As a result of the new structure, the most important players and design highlights will be grouped more closely together and will be more accessible.
Source: Imm Cologne
Read more news related Imm Cologne published at Infurma
Visit the imm cologne website