Crespo strengthens its position in Germany, exhibiting its latest models at the Frankana-Freiko headquarters with great success
The trade fair season of fairs, organized by the main distributors of camping and caravanning articles in Europe, starts in November

The first of them takes place at the headquarters of Frankana-Freiko, in Gollhofen (South of Germany) and had the participation of more than 80 companies that attended professional visits from all regions of Holland, Germany, Austria, Switzerland, Czech Rep., Poland, etc...
Among them was the Spanish company Crespo, manufacturer of aluminium foldable chairs, sunbeds, tables and cabinets for camping, beach and outdoors, which presented its new models for the 2020 season.
Crespo, faithful to its high quality manufacturing philosophy for more than 65 years, proposes a new collection: The Nature Elegant Series, which stood out for its special features:
New fabric with water repellent treatment that avoids stains of any liquid. We really liked being able to check it out by throwing water on the chairs and watching how the liquid flown down to the floor without to penetrate the fabric.
Special manufacture without side seams and closed backrest.
Elegant and cosy aesthetic, unusual in this type of folding furniture, with epoxy anthracite painted structure.
It can be used in both garden and travel (caravan, motorhome, camper, camping, etc...).
Some of its components are recyclable.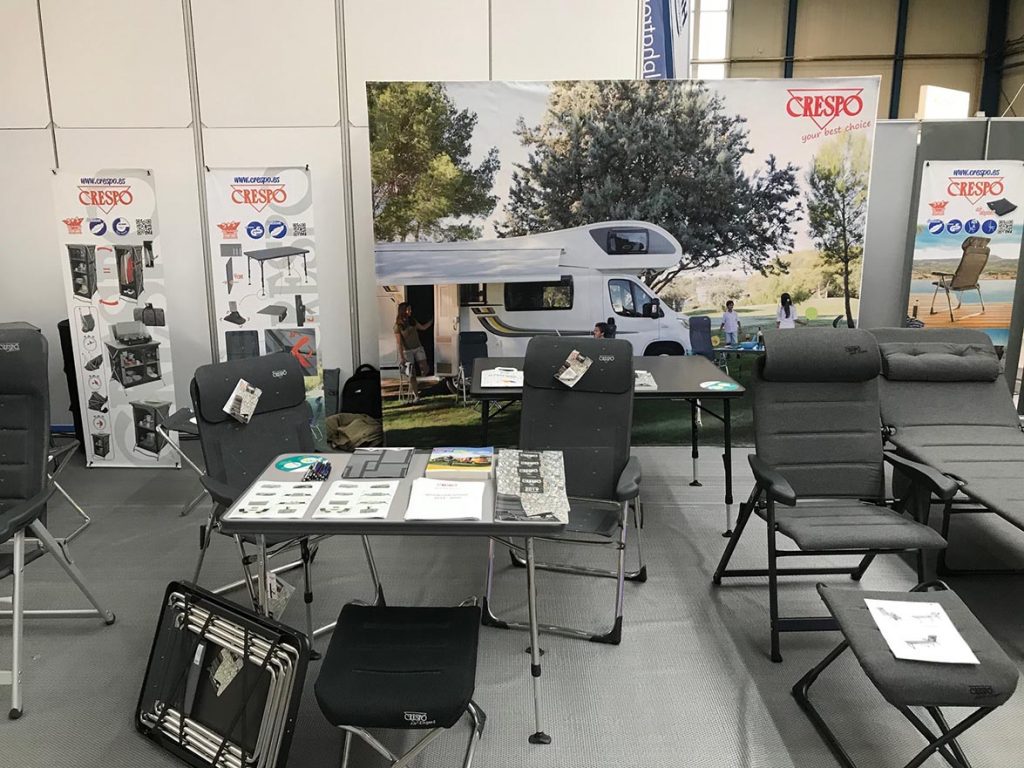 Ultra Compact Set of Mesa+ 2 Stools AP / 203-CT AP / 203
Its reduced folding size (66 x 49 x 4 CM) is astonishing, being ideal for both campers, as auxiliary furniture or even for children.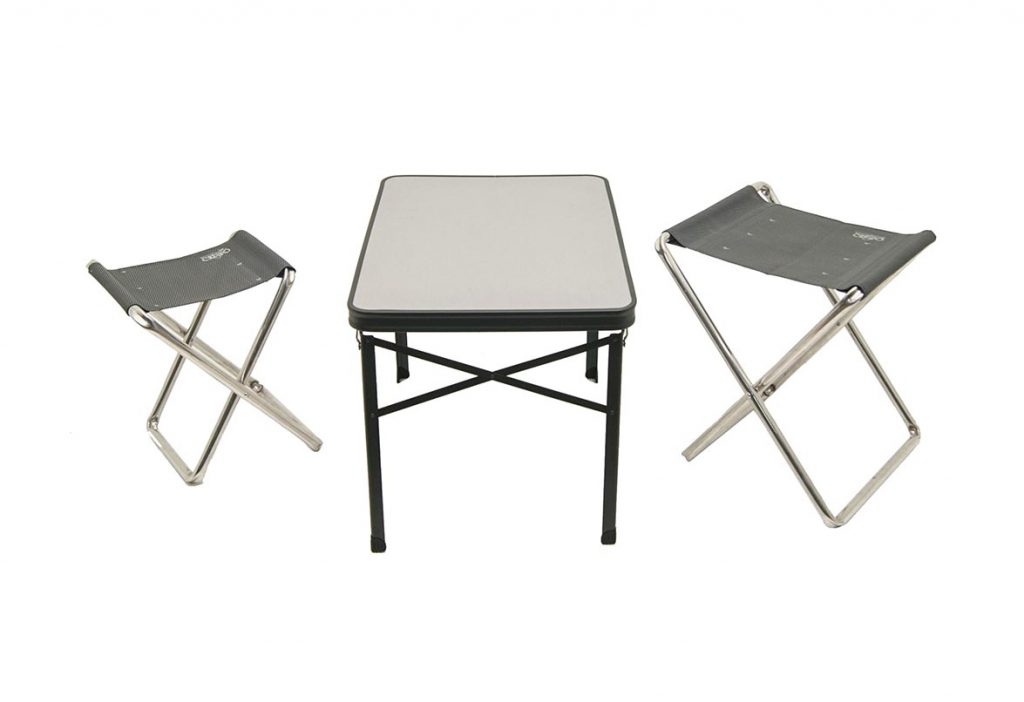 Its thickness of 4 cm hides the table legs together with two folded stools (one big and another small.
The weight of this set is unbeatable: 4.32 kg, and either the stools or the table are super sturdy and have an optimal resistance (Table: 50 kg and stools 90 kg)
In Short, a perfect complement with a very low weight and volume, but with high features and functionality.
Like the complete Crespo collection, they are easy to open and fold, with an excellent cleaning and a guarantee of 5 years (+1 additional through the web).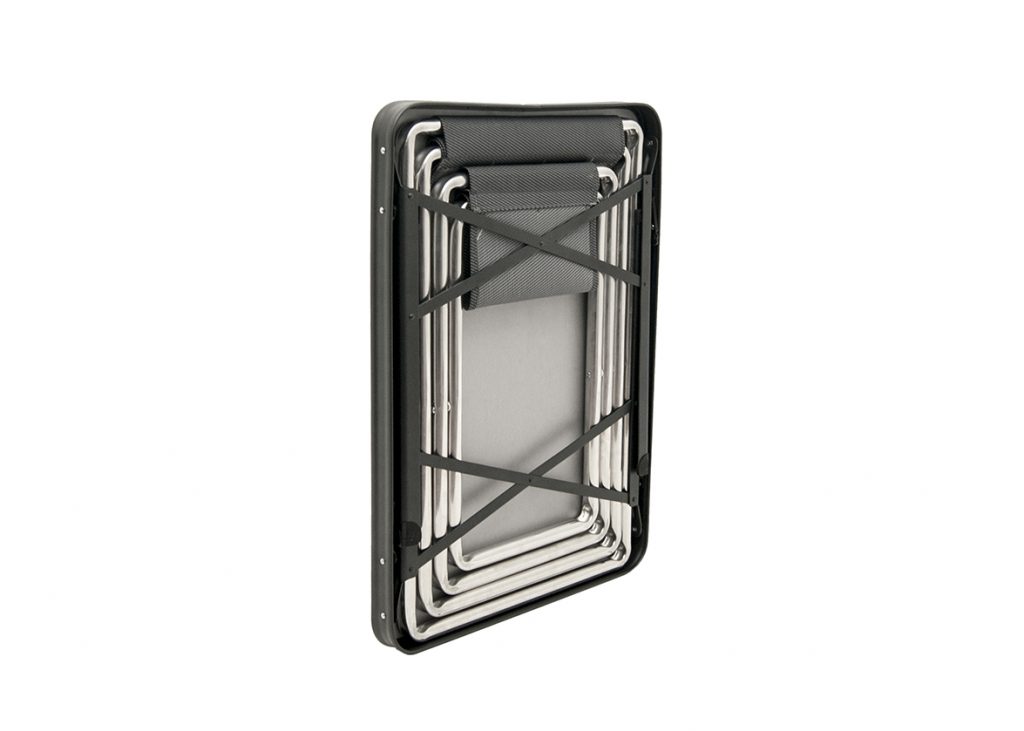 This annual reunion culminated with a special soirée that included an extraordinary dinner and also live music. There, we were part of the Frankana-Freiko new projects, such as the new warehouse they are building, necessary due to the sustained growth of the company and that is directly related to the high rates of leisure vehicles registrations in Europe during the last years.
Source: Crespo
Read more news related with Crespo published on Infurma
Visit the Crespo sheet at Infurma