Viccarbe and the NH Hotel Group will host customers of the NH Rewards service visiting Milan during the Expo with a special initiative that combines comfort and functionality.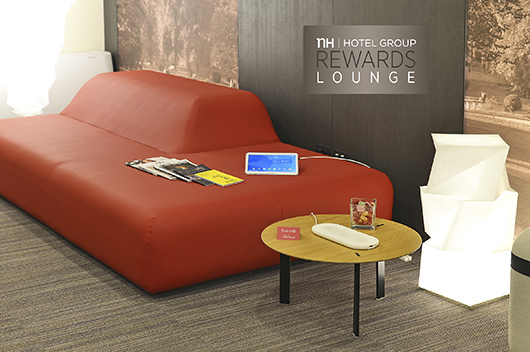 Viccarbe, in collaboration with the renowned hotel chain NH, have designed a warm welcome for the NH Rewards customers which they can enjoy during their visit to the Expo.
Customers of this programme will enjoy the relaxed atmosphere of the multifunctional Reward Lounges that have been created especially for them. The interior of the different spaces has been put together from a selection of Viccarbe furniture and accessories specially designed for reception and relaxation areas.
With its compelling design, variety of colours, the Viccarbe furniture selection sets the scene for anyone who wants to take a break in the middle of the workday, enjoy a drink or snack before a meeting, recharge electronic devices, connect to the Internet or simply have a look at the day's papers or magazines.
Collections including; Common, Serra, Layer, Maarten, Ryutaro, Season, Season Mini and Wrapp, among others, have been chosen to decorate and coordinate these exclusive spaces with their luminous tones and warm materials, offering a totally Mediterranean lounge experience.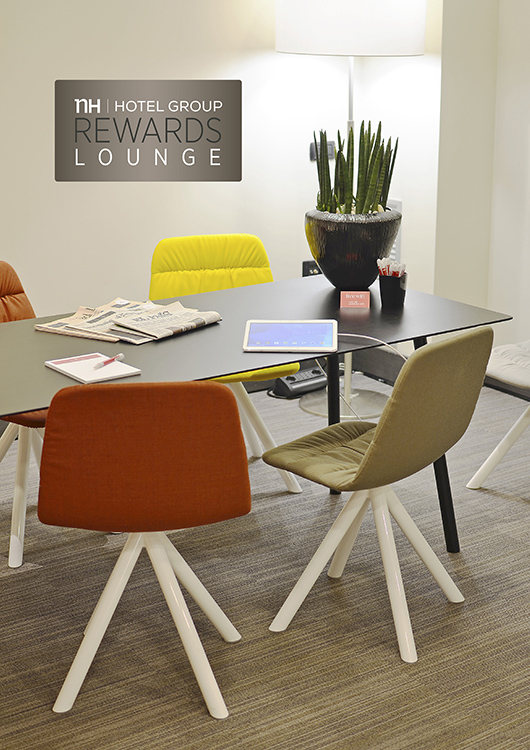 The NH Rewards Lounge service is available within the following hotel complexes: NH Collection Milano President, NH Milano Touring, nhow, NH Milano Fiera, NH Milano Machiavelli, NH Milano Concordia, Nh Milano Congress Centre and NH Milano 2.
Source: Viccarbe
Read more news related Viccarbe published at Infurma
Visit the Viccarbe website