Kanopée advanced bioclimatic pergolas by Kawneer. Create your own little home outdoors
KAWNEER is the only brand of the Alcoa Group in the construction sector. With more than 100 years of experience in systems of facades and curtain walls, it offers a complete range of architectural systems in aluminum, with integral and specific solutions at the service of architects' creativity, and with technical and product solutions for every need.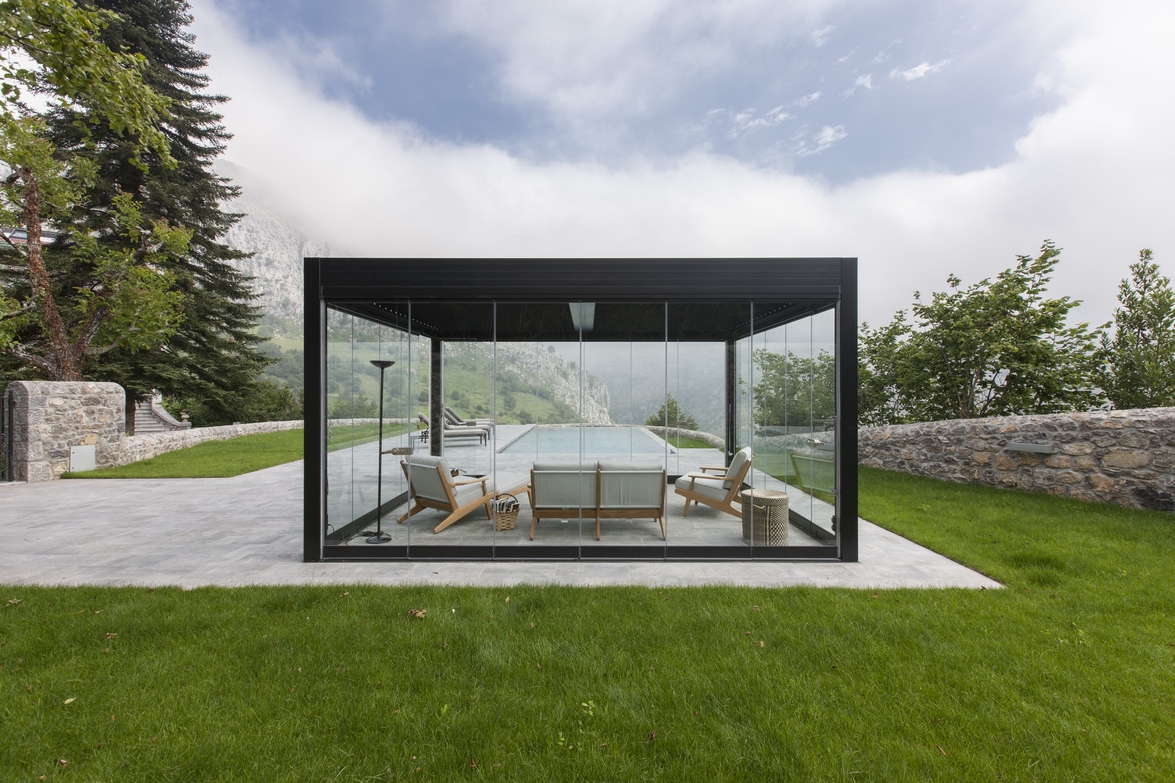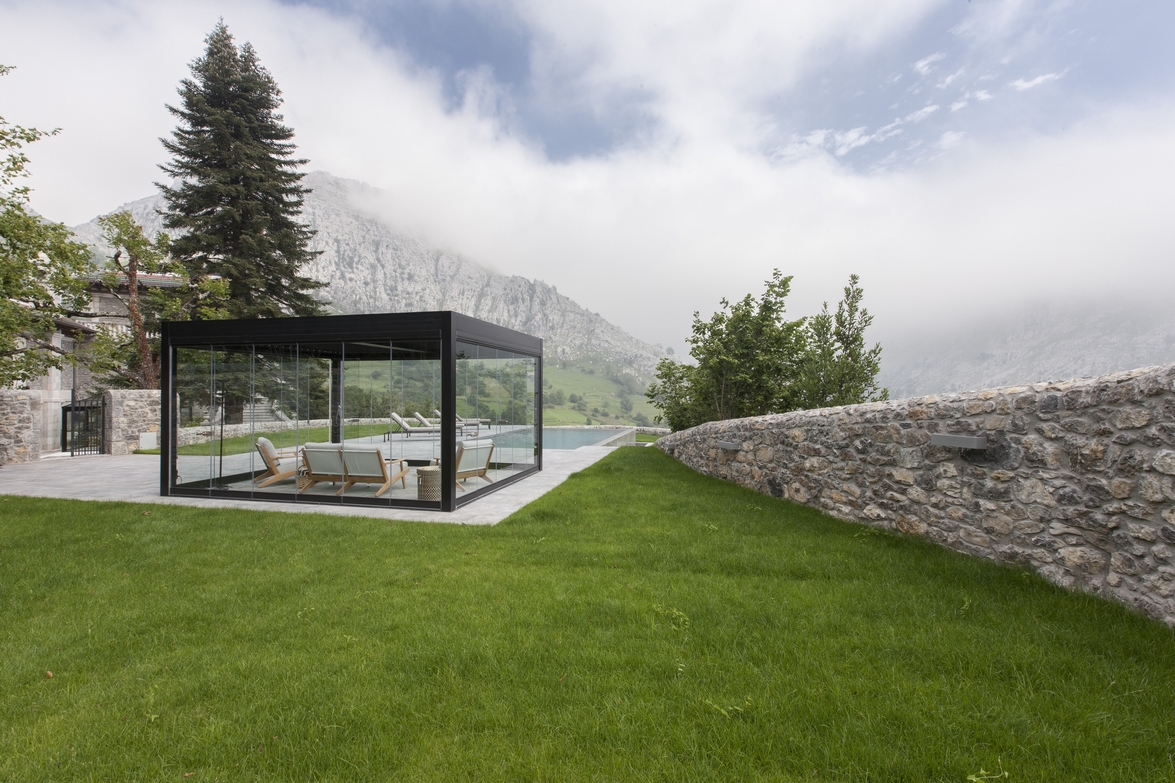 In the middle of the Cantabrian mountain, in a small palace located in the heart of the community, one of the KANOPÉE advanced bioclimatic pergolas of KAWNEER has just been installed. This renewed solution is being imposed, especially in the entire Northern area of the country, as a cutting-edge architectural alternative -both for new and rehabilitated buildings- that allows you to enjoy the outdoor areas (gardens, courtyards, pool areas, etc.) even on days when the weather does not accompany. In this particular case, with the KANOPÉE pergola, it has gained living space next to the pool creating an area for relaxation, reading and meeting.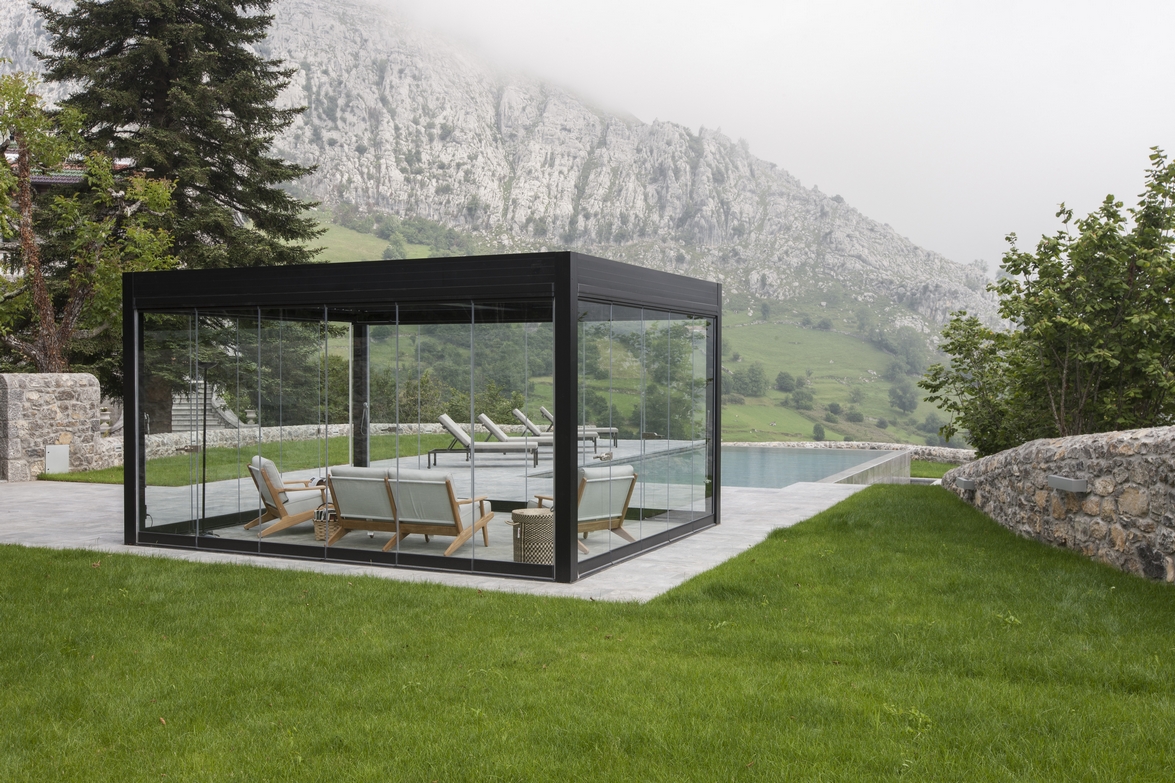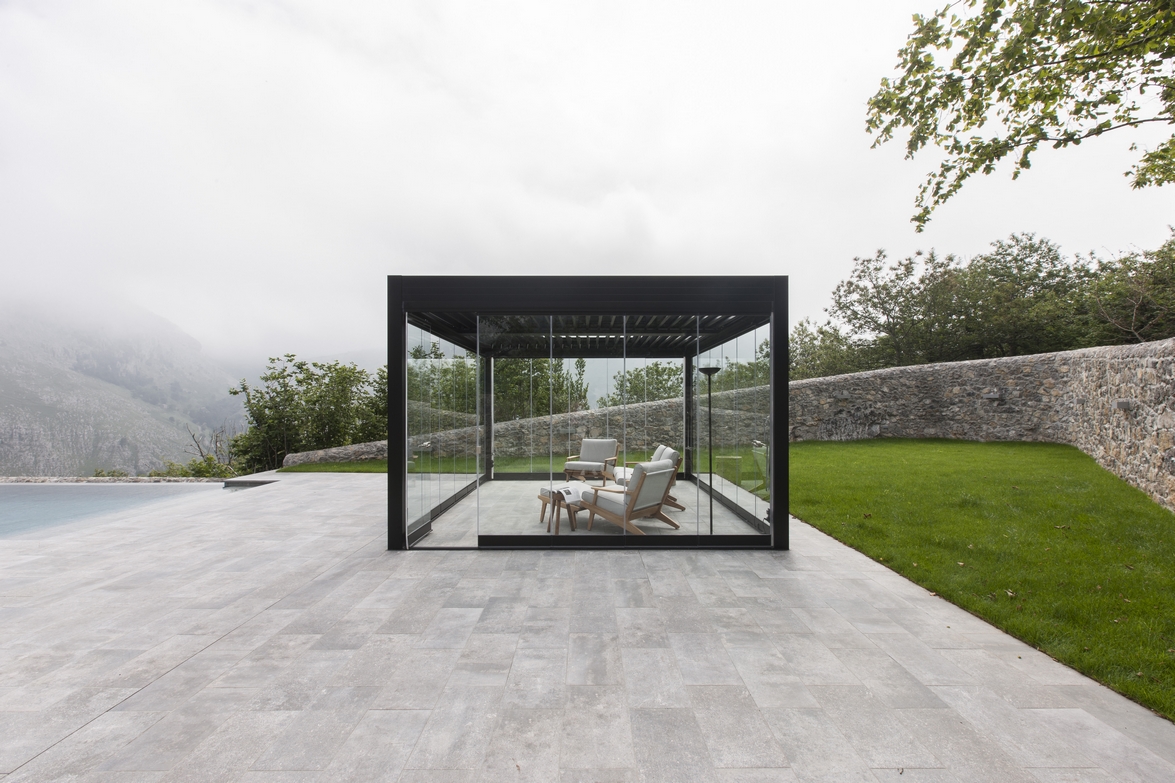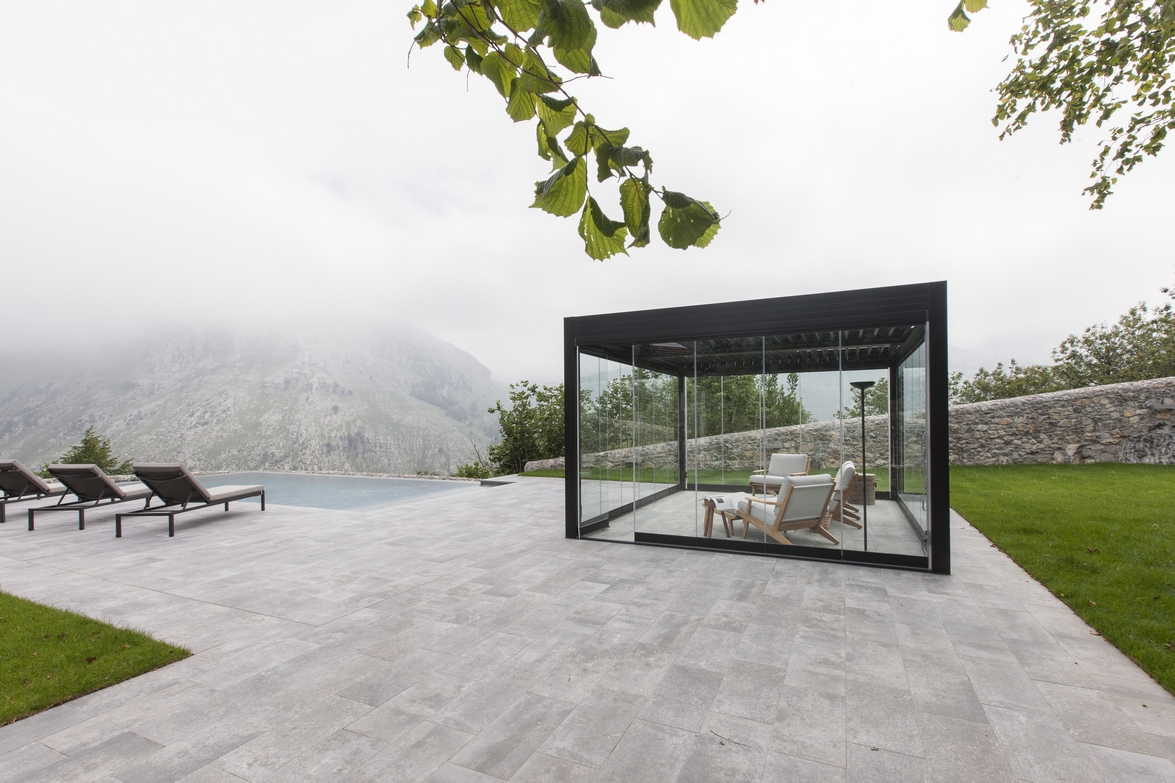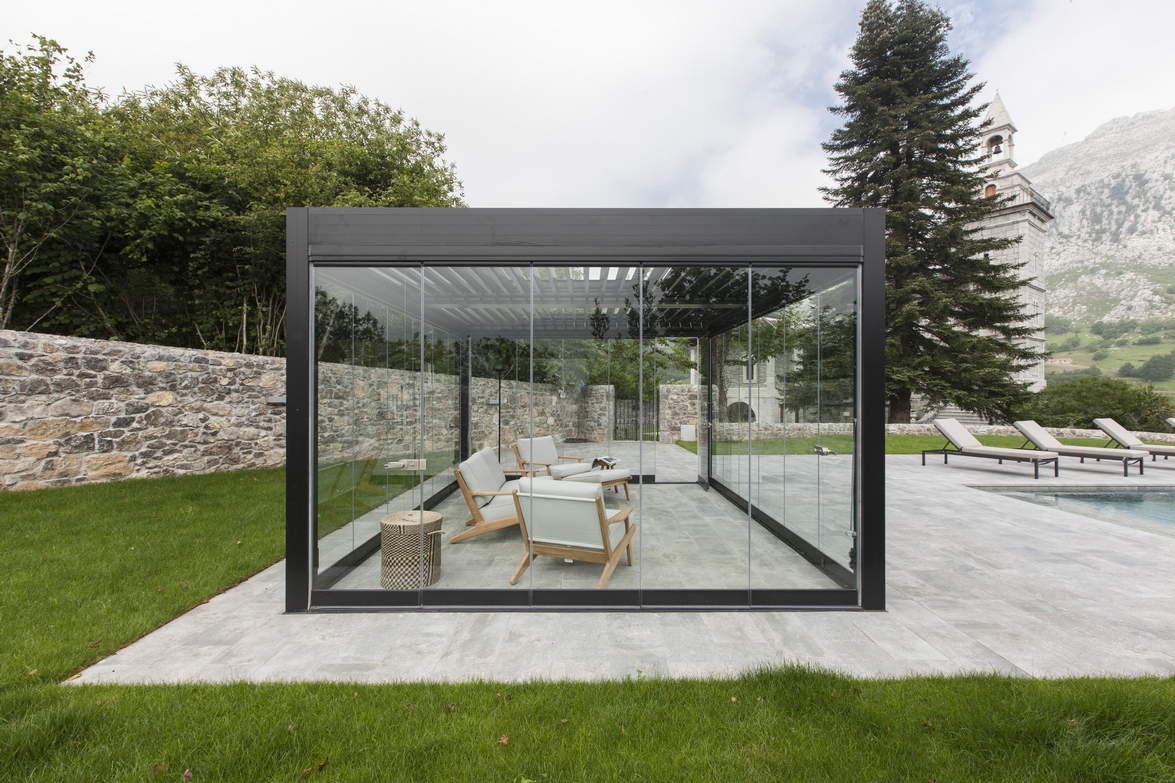 This type of pergola is available in two versions, compact and Premium, and both are fully adaptable according to the needs of the space in which they are to be installed. The Premium model allows a projection of up to 7×4.5 meters, gaining terrain and habitable space and adapts to multiple types of configurations: at an angle, against a facade, between three or four walls or independently, as in this case of Cantabria .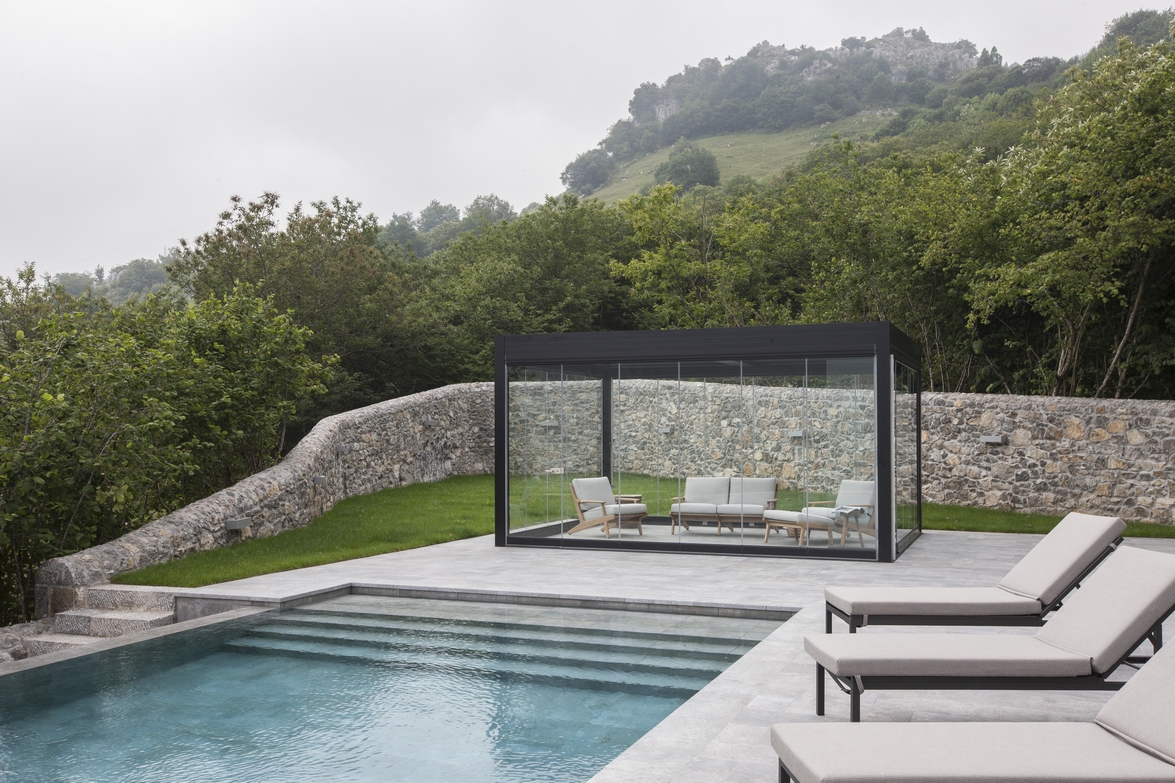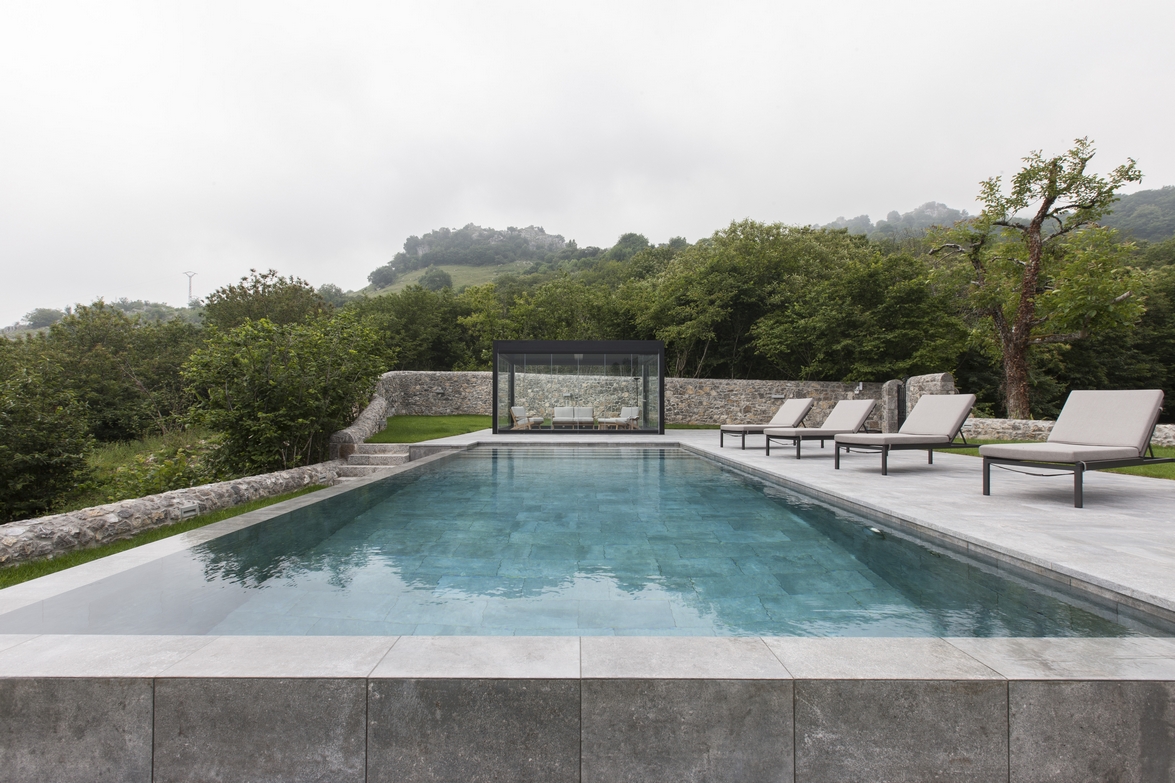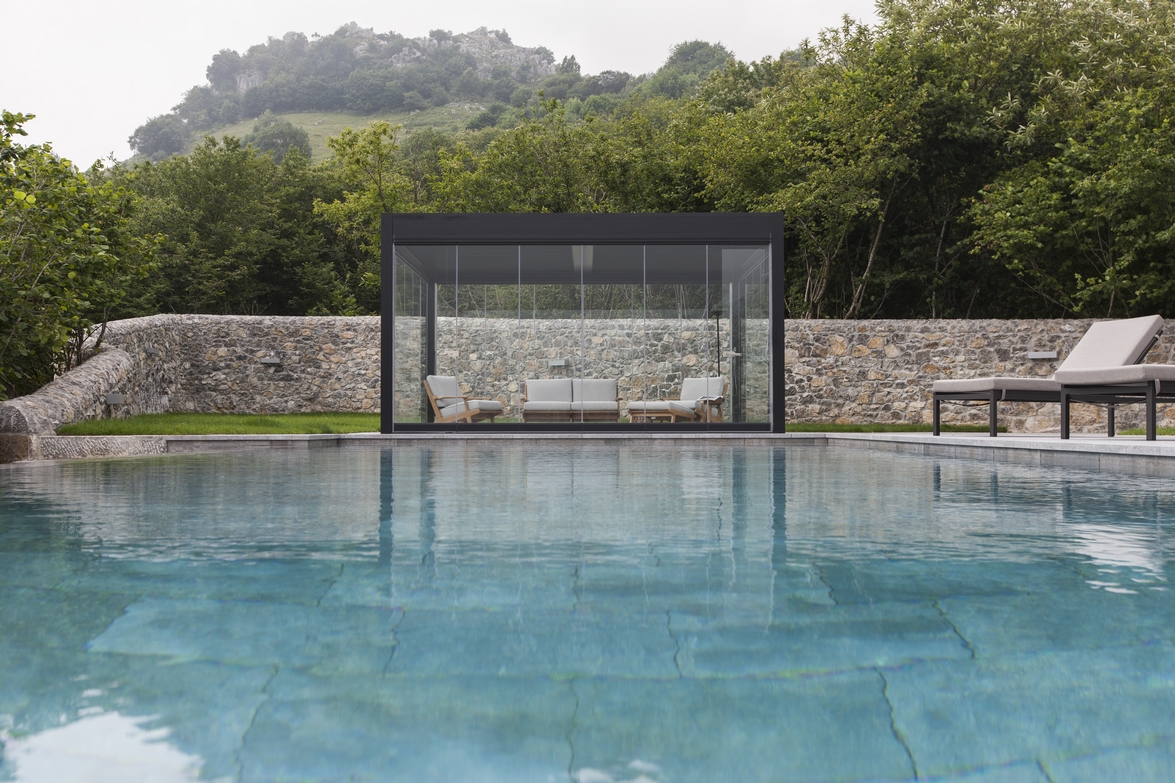 The Kanopée pergola has a water filtration system integrated into the poles. Its versatility and refined aesthetics, as well as its new adjustable motorized slats that allow (through a remote control) to control the solar contribution that receives any space in which they are installed, make the system suitable for any housing project or private space , as well as for the hospitality sector. Said slats, in addition, can be chosen in a flat or rounded design for greater adaptability to the aesthetics of the building.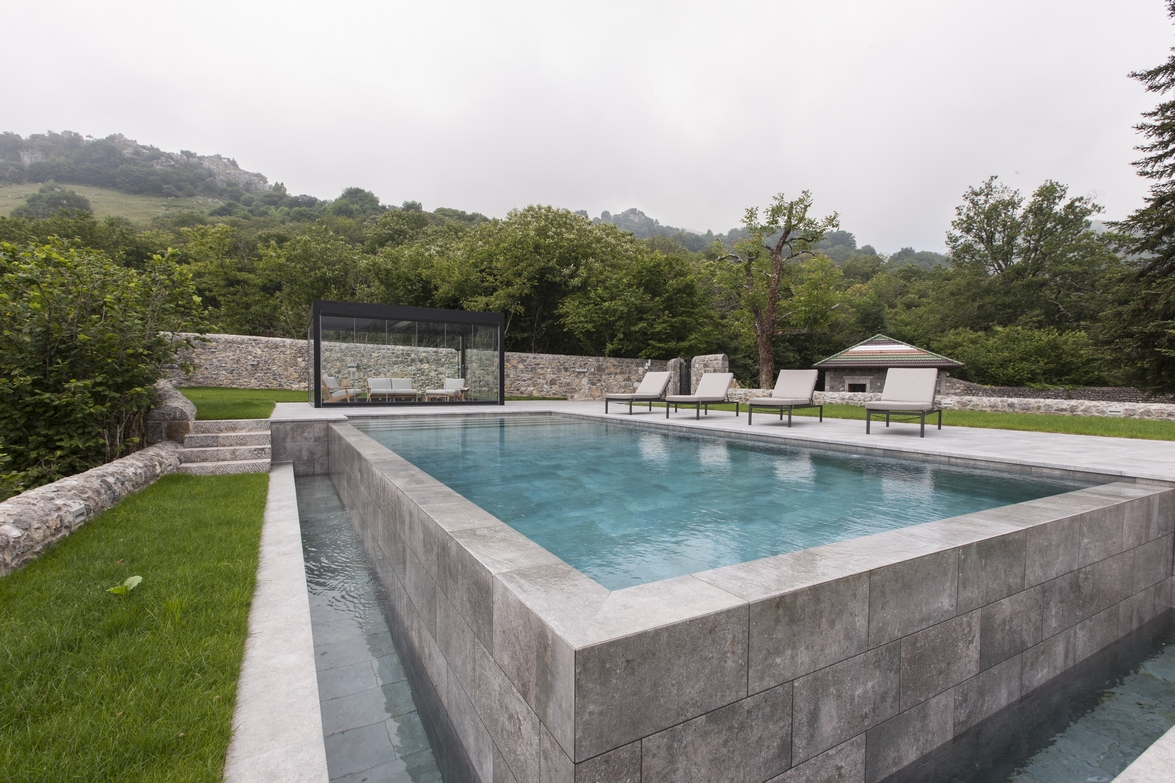 Among its features, include:
Solution that is supported by adjustment on support without visible screws
Rainwater filtration system integrated in the poles
Peripheral band reduced to 260mm
Structure up to 7m long without intermediate support
Total tightness in closed position
Angles reinforced by brackets
Foot of the poles in stainless steel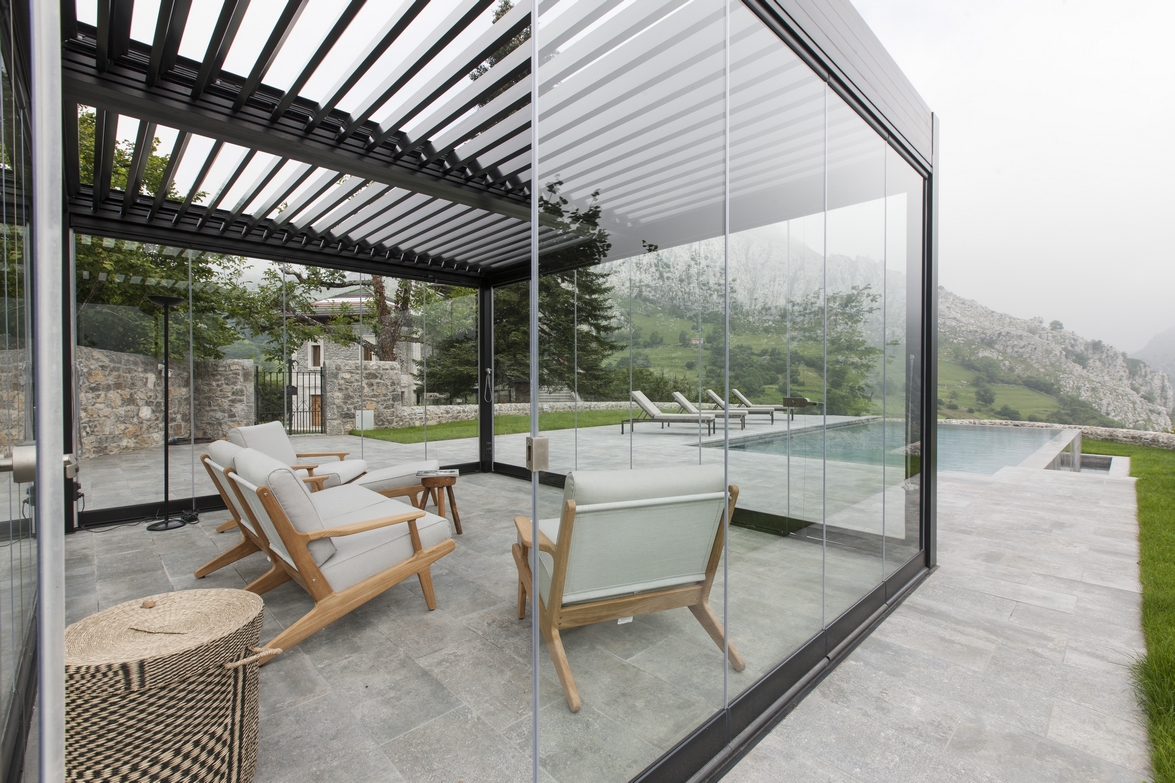 Concerning the pergola, in its compact format it has a dimension of 4.5 x 3.5 meters and a system of manually movable slats or, if required, also motorized. The design of these slats is rounded, offering a soft and balanced aesthetic. The pergola is valid for new or rehabilitated buildings. This type of pergola is also suitable for public spaces, such as restaurants.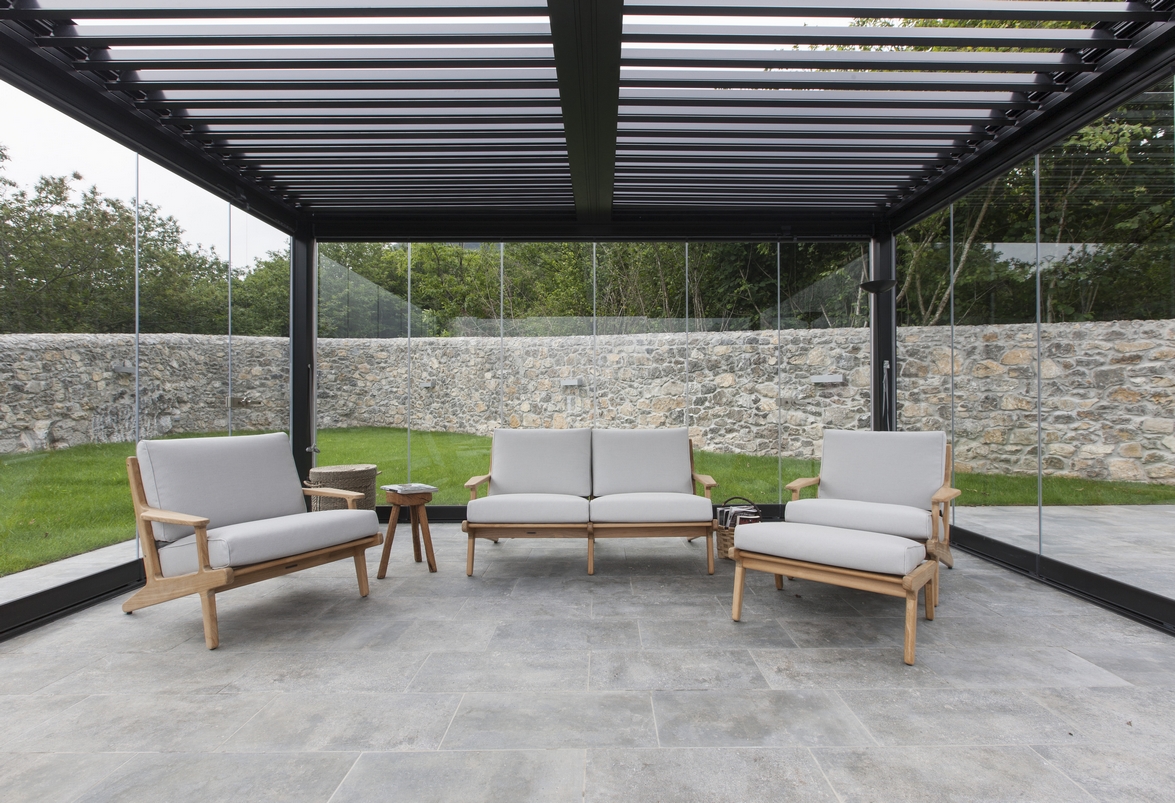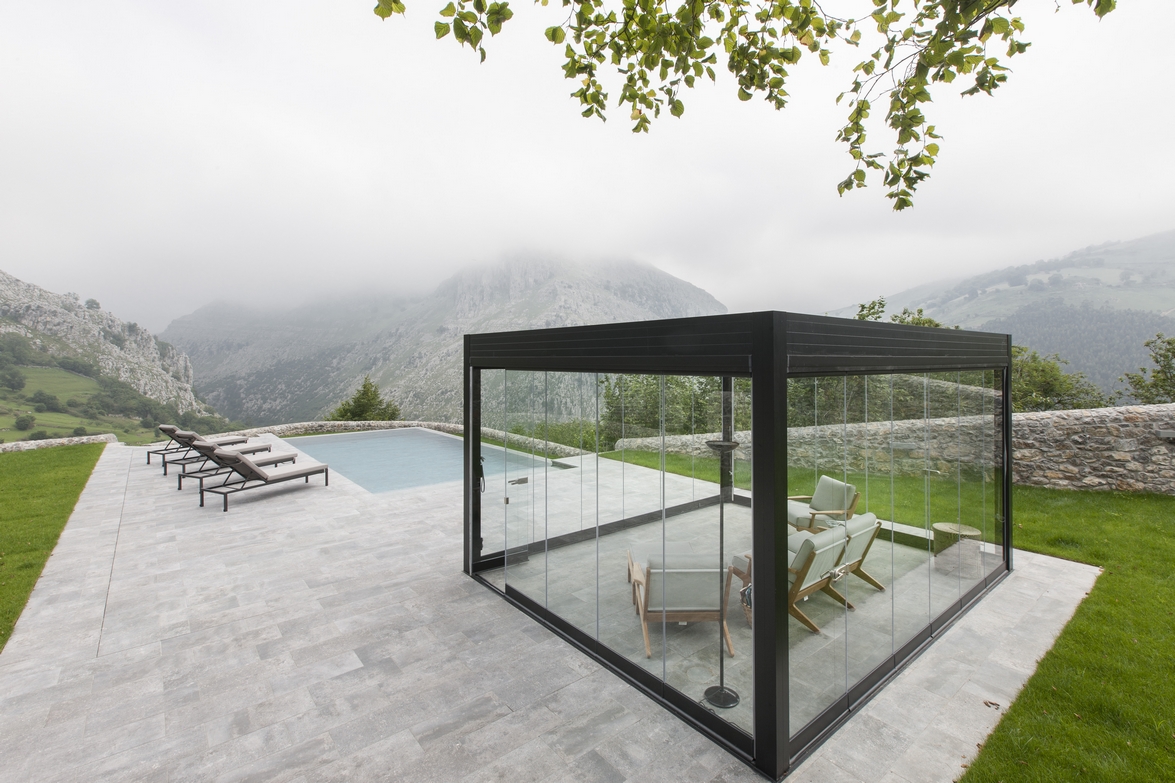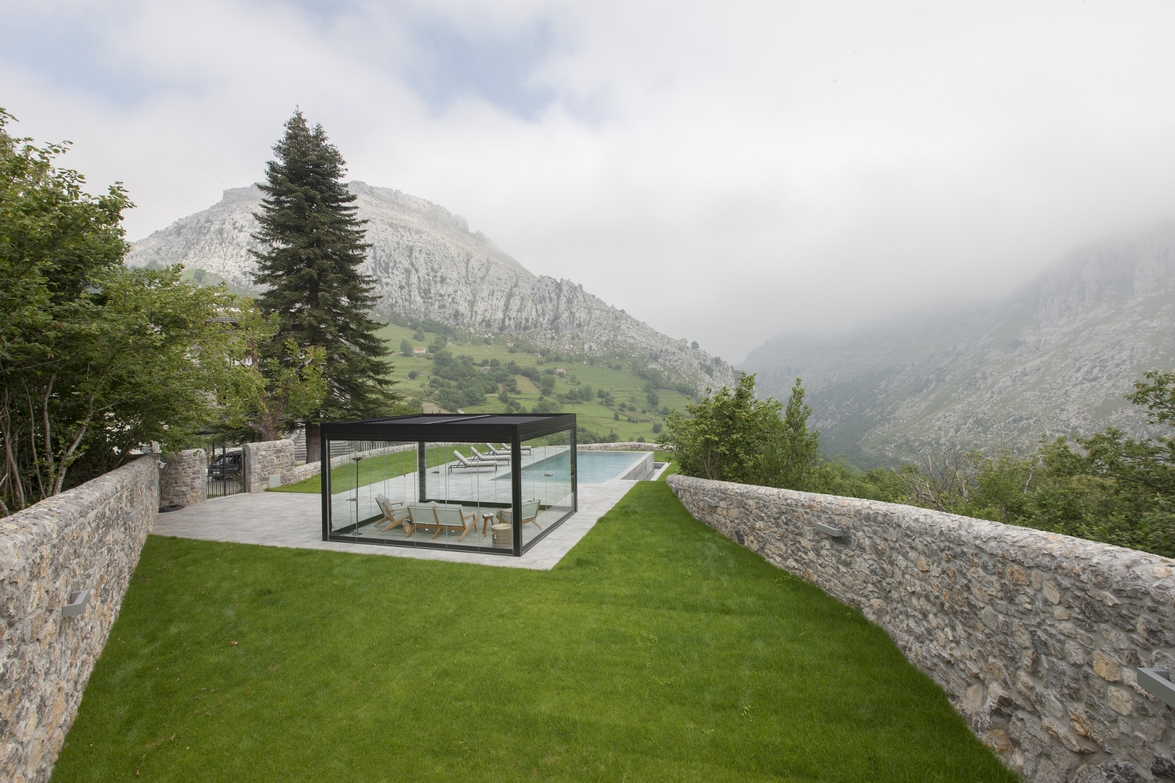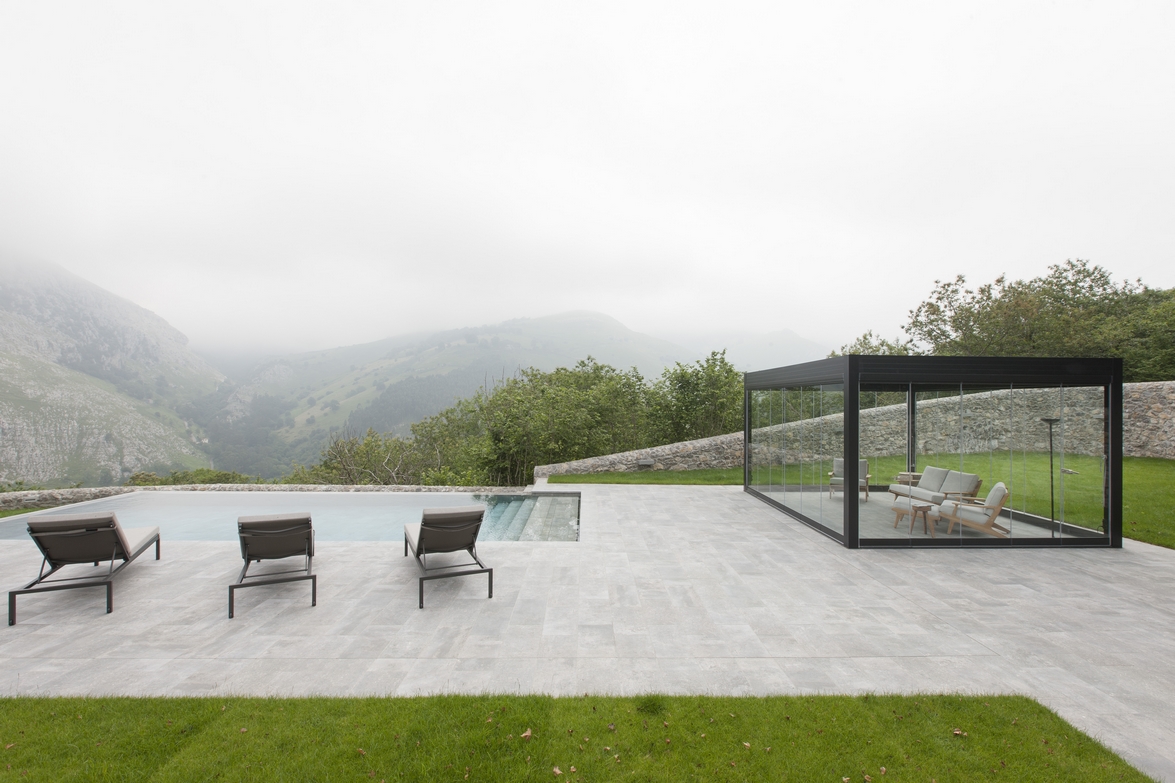 In this project, the look of this pergola is integrated perfectly into a mountainous and imposing landscape like the one around it. This model of KAWNEER pergola has also been complemented with a glass curtain and a rain sensor.
Source: KAWNEER
Photography: Gonzalo Botet
Read more news related with KAWNEER published on Infurma