Tile, the new home textile collection by John Pawson for Teixidors inspired by architectural patterns
"The vision underlying the founding of Teixidors and its continuing narrative is genuinely uplifting. The energy, enthusiasm and commitment of the approach and the individuals immediately draws one in." John Pawson

Teixidors Spanish company presented at the recently closed Maison&Objet Paris the new Tile collection of handwoven throws and cushions in collaboration with John Pawson and inspired by architectural patterns.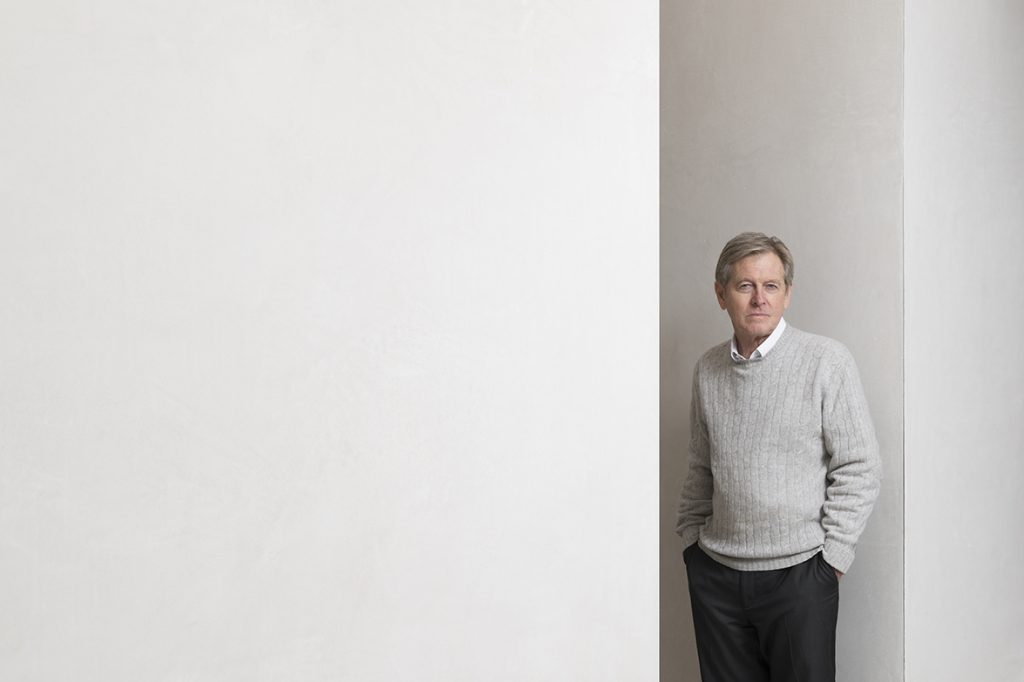 Photography by Gilbert McCarragher
Playing with the repeating form of a rectangular tile to generate a mosaic, expressed in three intensities of colour.
'Tile' perfectly characterizes the attraction of the British architect to constructive patterns, to simplicity and to textures that occur in nature.
The complete collection is hand-woven in a balanced composition of ecological Merino wool from Provence, France and ecological baby yak wool, obtained by combing young animals herded by a cooperative of nomadic cattlemen in Mongolia.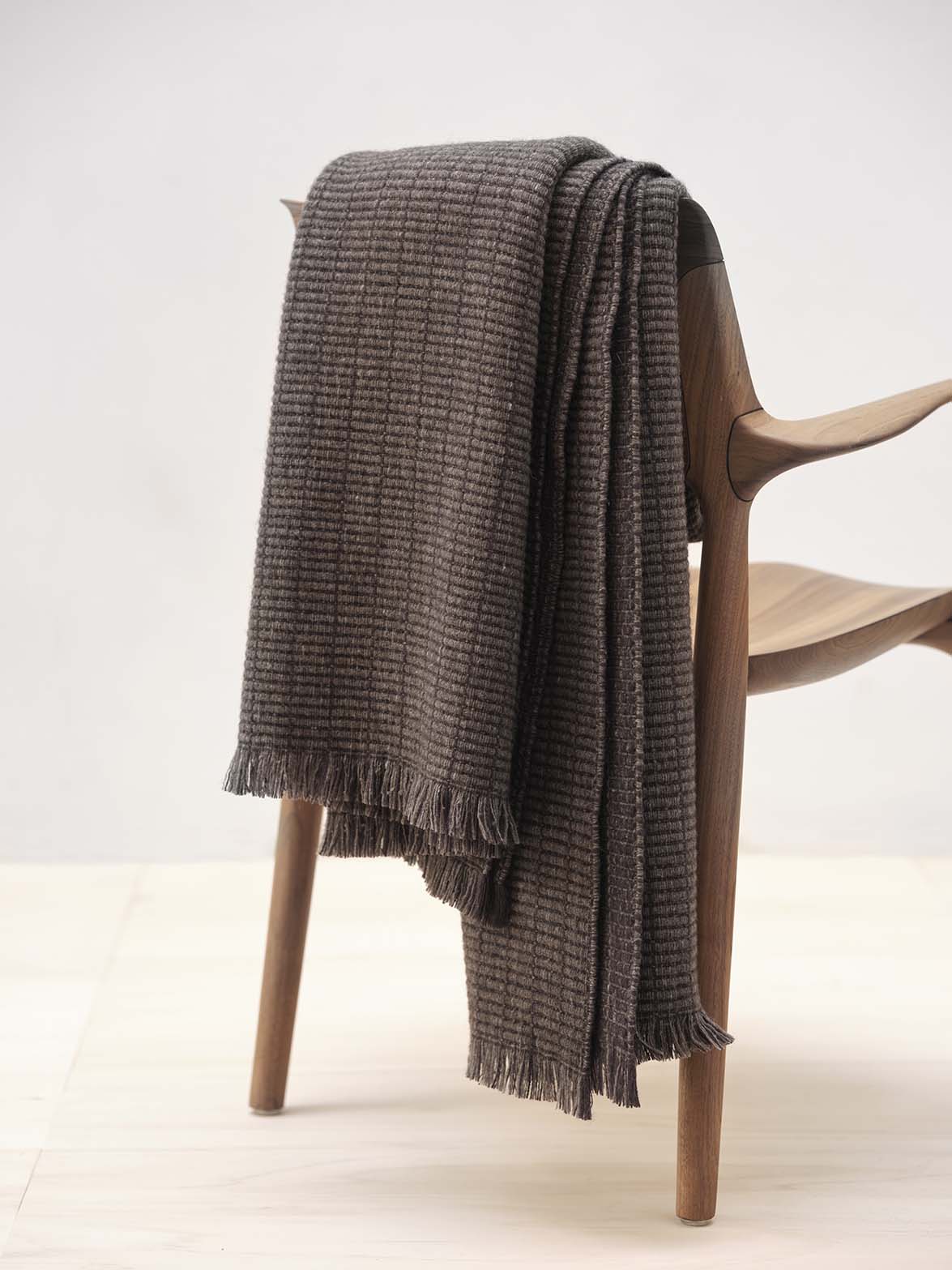 John Pawson has developed a delicate palette of natural colours in three tones of warm grey, reminiscent of shades of marble, stone and slate, to fit any environment.
In the words of the architect himself, the collaboration with Teixidors has focused on creating something different, free of time pressure and commercial imperatives, 'with scope for the ideas to develop naturally into product'.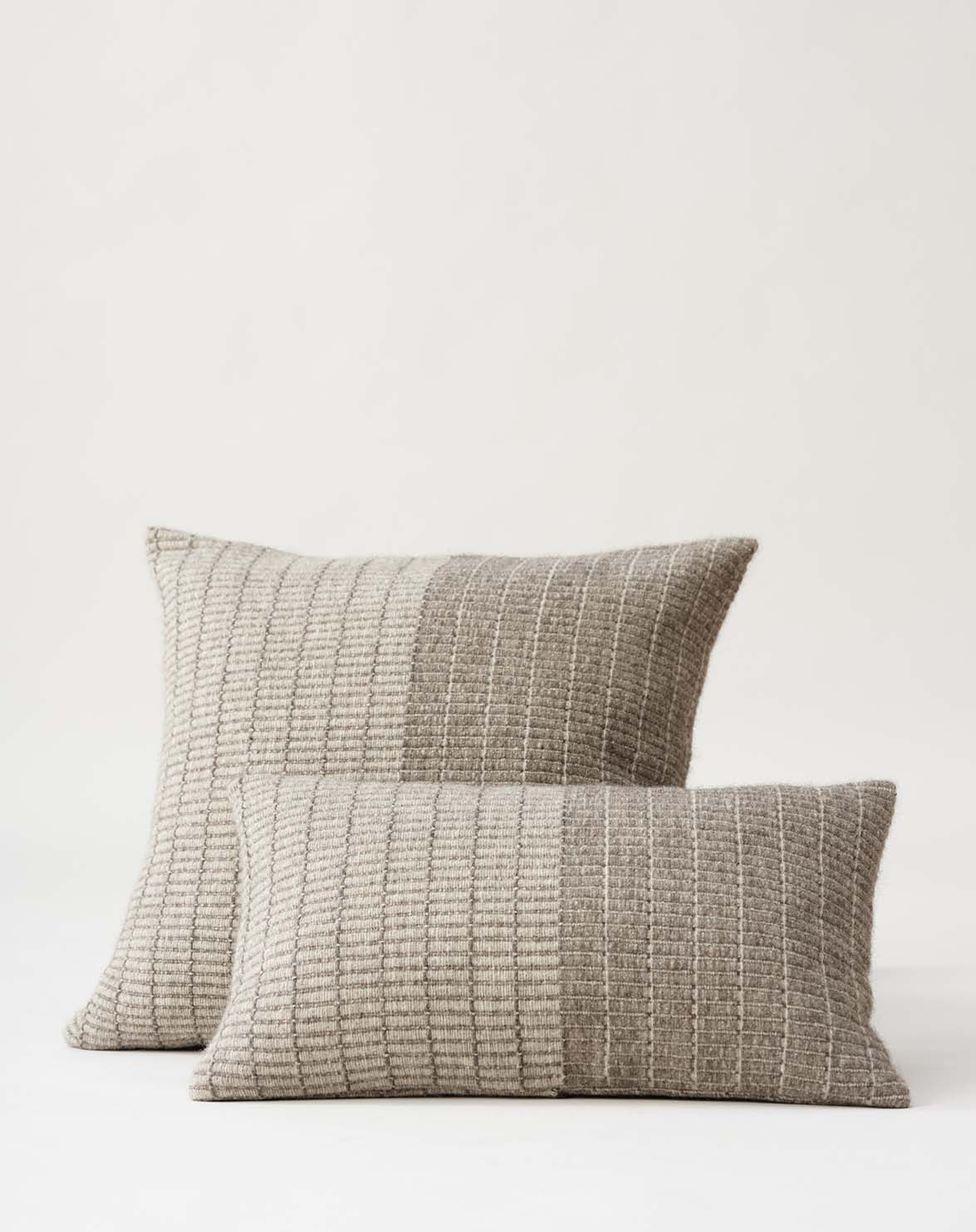 Its objective has been to develop a family of home textiles, each based on a different structure, echoing those found in architecture. 'I am always searching for simplicity. My work is about paring down reducing a design to what is essential and appropriate'. To this idea is added Pawson's attraction to rhythm, repetition and the inherent sensory qualities of natural materials.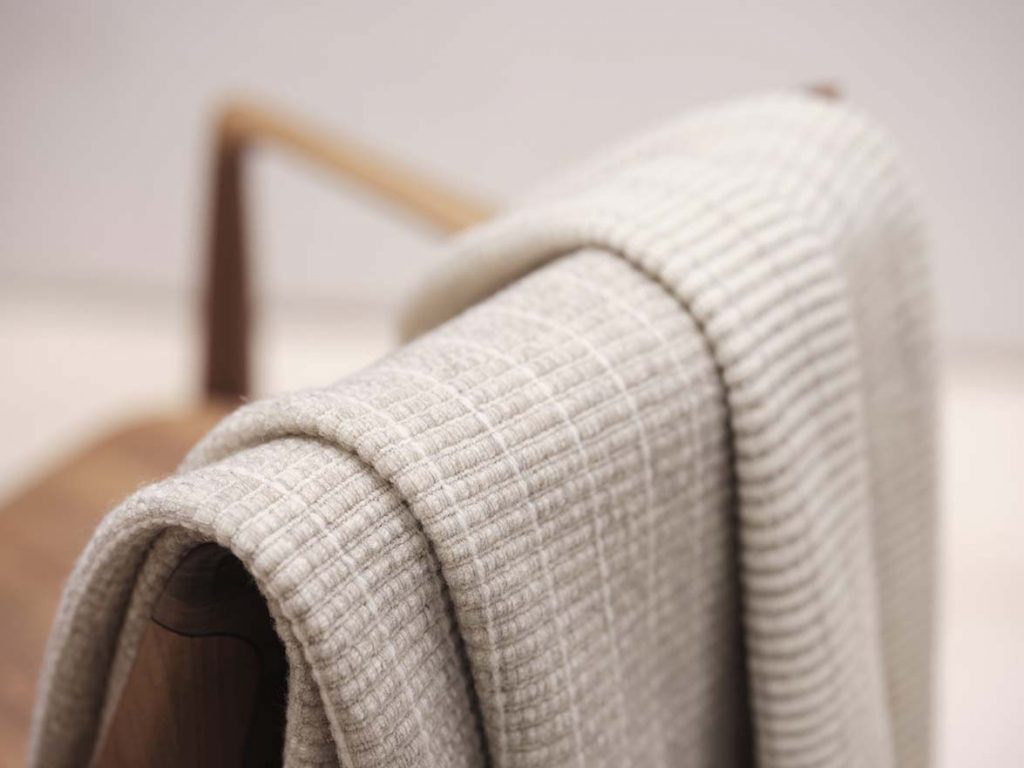 Nature continues to be an inexhaustible source of inspiration for John Pawson. 'My photographic archive - which I think of as a sort of sketchbook and use constantly as a design tool - is filled with shots of natural forms. I am particularly drawn to the patterns and textures that occur in nature - the grain of a length of timber or the tiny fossils in a piece of limestone'.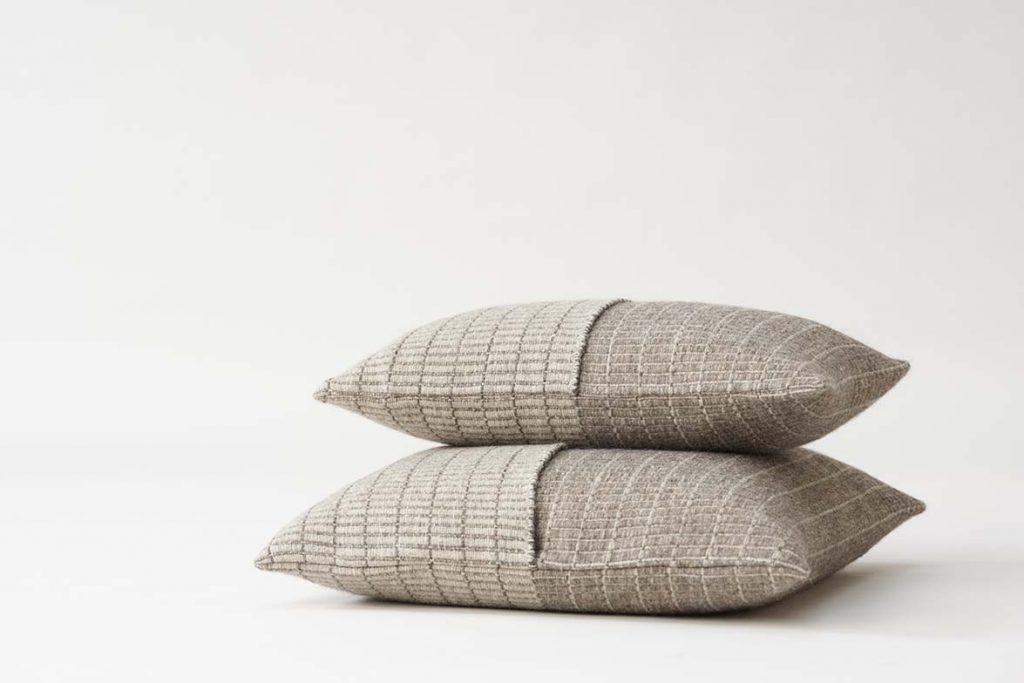 For Pawson, his collaboration with Teixidors has provided a new opportunity to work with manual processes, 'where small variations form a natural aspect of the character of what is made' and testimony to his conviction of the bond between sustainability and good design. 'Sustainability', he stresses, 'is no longer something you begin to consider part way through the creative process, it has to be embedded in the heart of the design thinking'.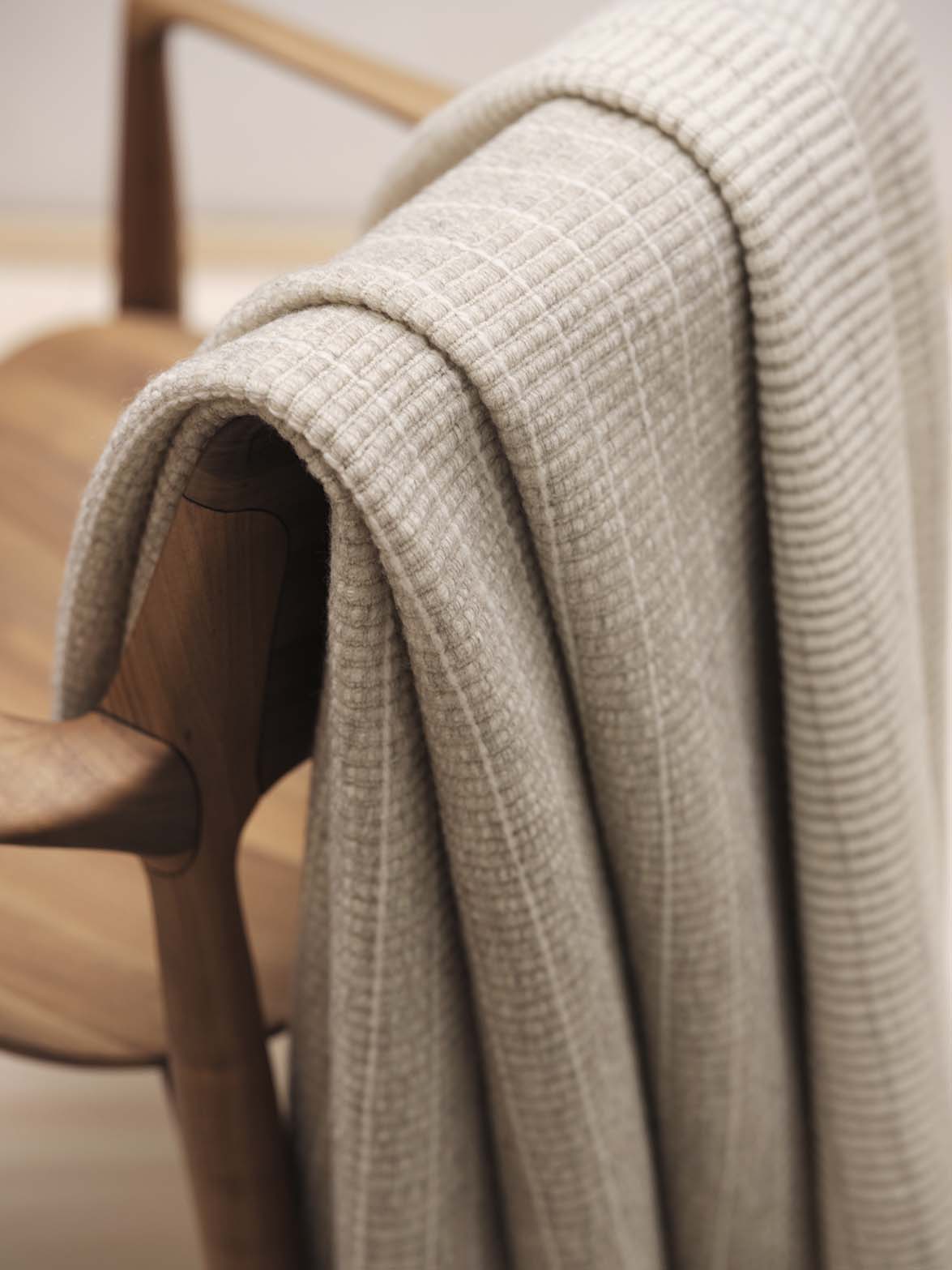 Source: Teixidors
@Photos by Miquel Llonch
Read more news related Teixidors published at Infurma
Visit the Teixidors website