$100,000 RAIC International Prize for transformative architecture now accepting submissions
The $100,000 RAIC International Prize for transformative architecture is inviting submissions for its third edition, the Royal Architectural Institute of Canada (RAIC) is pleased to announce.
This unique international award, formerly known as the Moriyama RAIC International Prize, recognizes the power of great architecture to transform society. In keeping with a focus on the social relevance of architecture, jurors will visit all finalist projects to see the buildings in use and appreciate their impact on society and human well-being.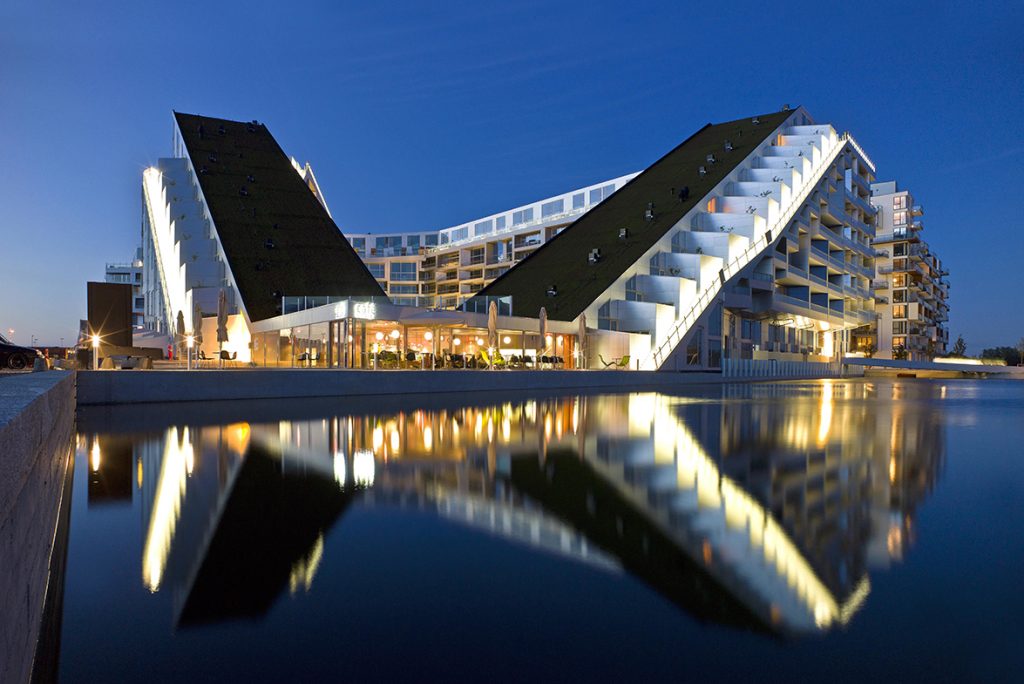 8 House, Copenhagen, Denmark - BIG (Bjarke Ingels Group) - 2017 Shortlist.
Photo credit: Jens Lindhe
The RAIC is accepting entries from architects anywhere in the world, of any nationality, until April 26, 2019. The buildings should be "inspired as well as inspiring" and reflect humanistic values of equality, respect, and inclusiveness. Projects should have been completed and in use for at least two years.
The two previous winners, in 2014 and 2017, were a library near Beijing and a kindergarten in Tokyo, Japan. The most recent competition garnered submissions from 17 countries across six continents, and organizers hope for entries from even more countries.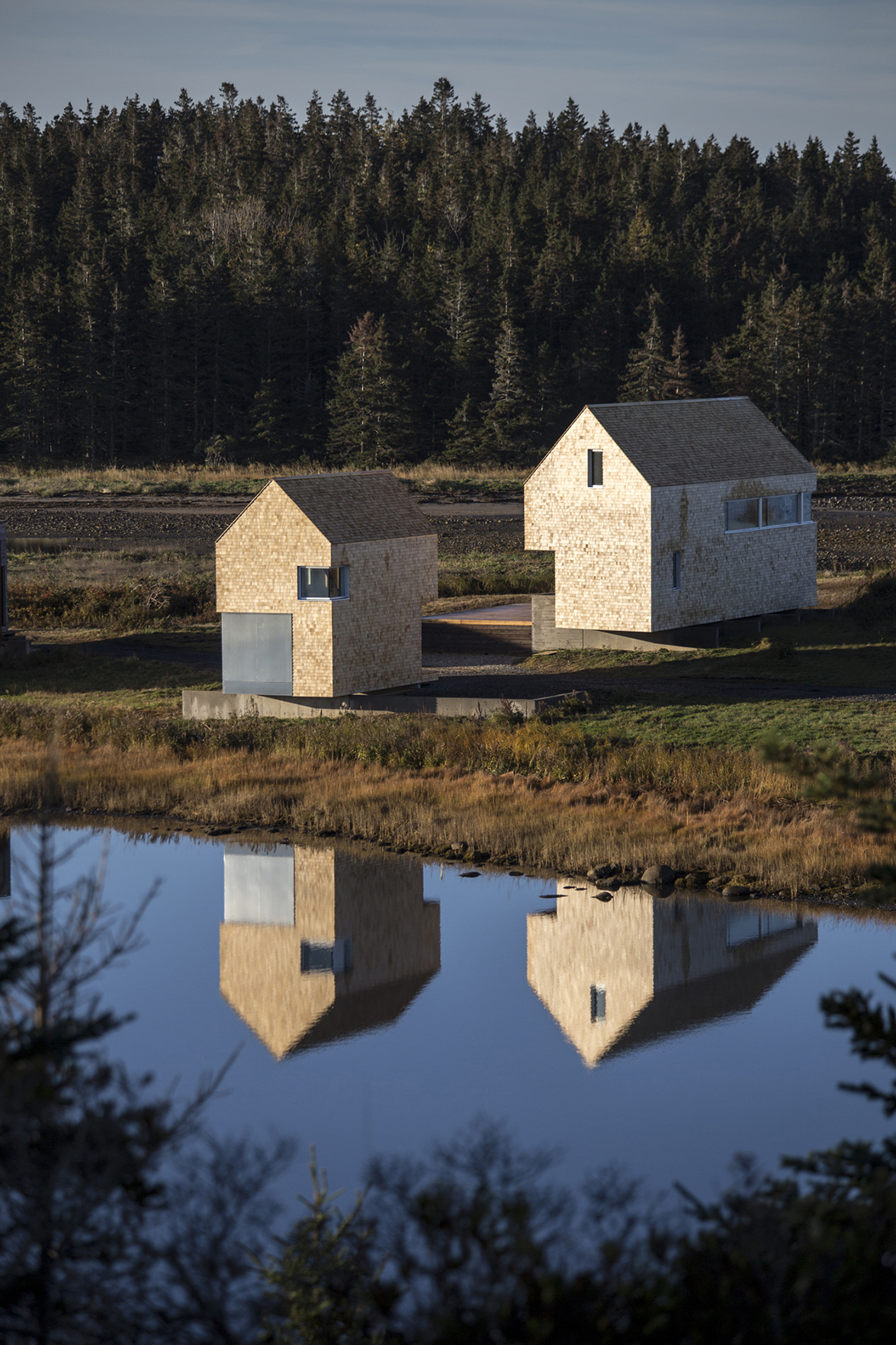 Shobac Campus, Upper Kingsburg, N.S., Canada - MacKay-Lyons Sweetapple Architects - 2017 Shortlist. Photo credit: Matthew MacKay-Lyons
The library by Li Xiaodong of China, who received the 2014 prize, provides a hub for the local community and has stimulated economic development. The construction budget for the modest 175-square-metre library was CAD$185,000. Jurors praised the elegance of Liyuan Library's sitting, its contemplative spaces, and its environmental design.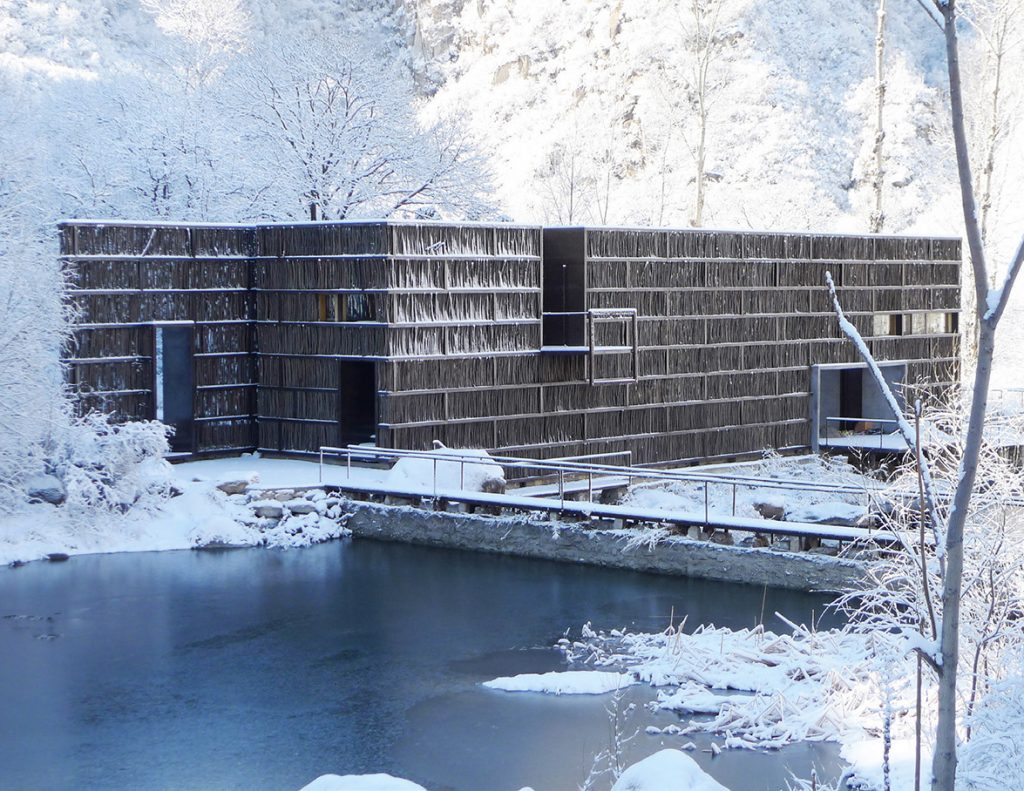 Liyuan Library, Beijing, China - Li Xiaodong - 2014 Winner. Photo credit: RAIC
The 2017 winner was the Tokyo firm Tezuka Architects, founded by Takaharu and Yui Tezuka, for its Fuji Kindergarten. The oval-shaped school, with a large rooftop play area built around trees, restores a connection with nature and creates an environment where children can follow their instincts for play and movement.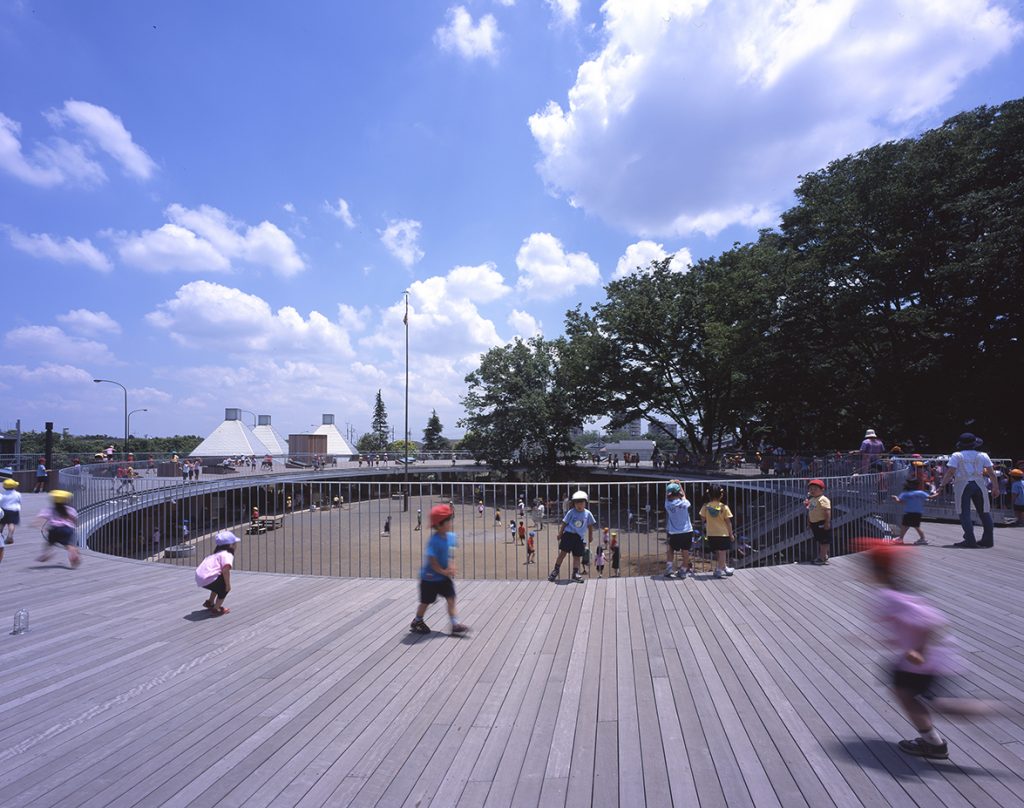 Fuji Kindergarten, Tokyo, Japan - Tezuka Architects - 2017 Winner. Photo credit: Katsuhisa Kida
The RAIC, the RAIC Foundation and distinguished Canadian architect Raymond Moriyama created the prize in 2013. Their goal was to share Canadian architectural values with an international audience and to celebrate architecture that is socially transformative.
The prize includes a monetary award of CAD $100,000 and a handcrafted sculpture designed by Canadian designer Wei Yew. Each edition of the prize features a new piece by Wei Yew based on a unique interpretation of the Canadian landscape.
In addition to the main Prize, three students from a Canadian university architecture program will each receive scholarships of CAD $5,000. They will be chosen on the basis of a written essay. Full details: http://internationalprize.raic.org/scholarships
RAIC International Prize Official Website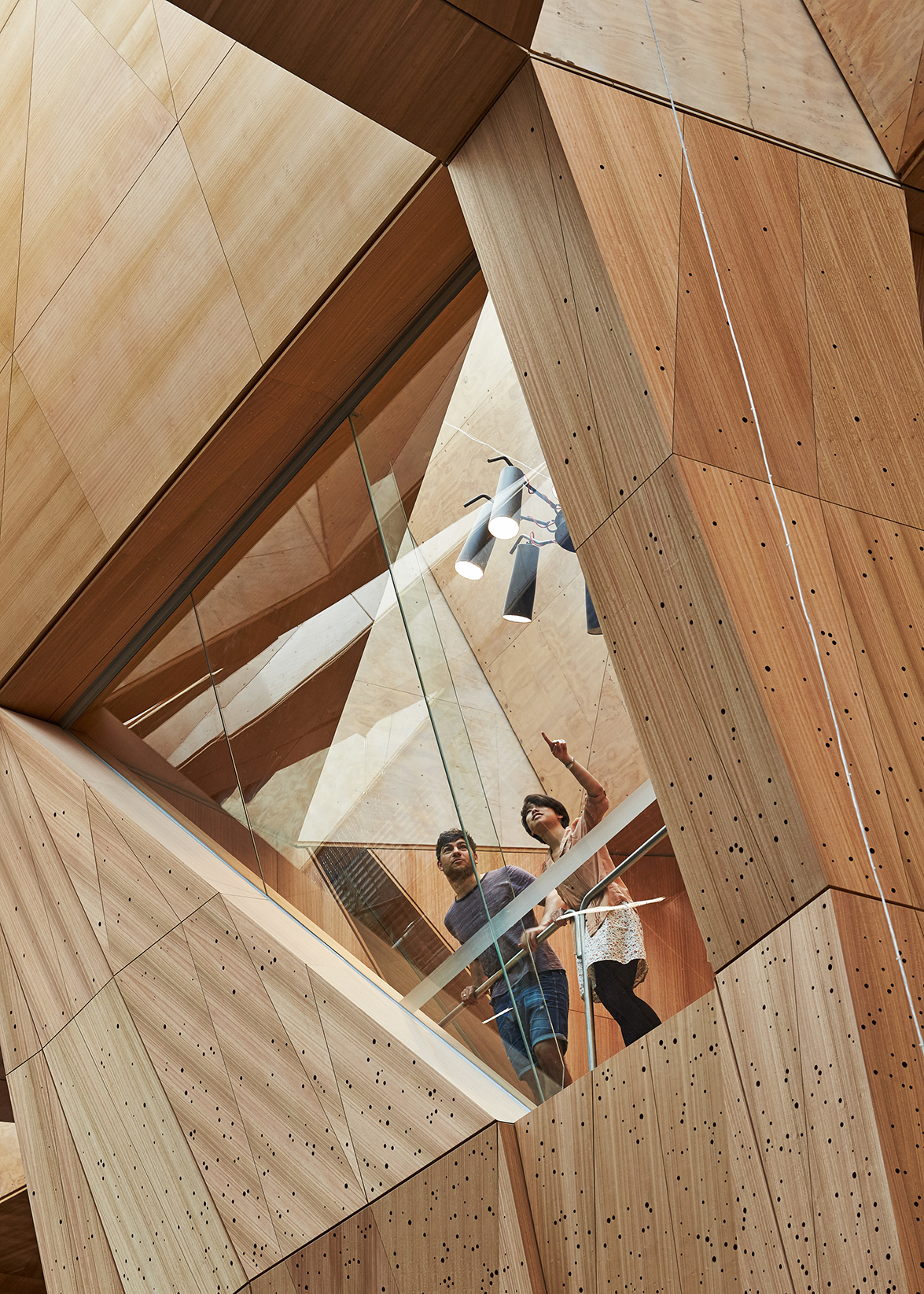 Melbourne School of Design, Australia - John Wardle Architects and NADAAA - 2017 Shortlist. Photo credit: Peter Bennetts
Prof. David Covo of the Peter Guo-Hua Fu School of Architecture at McGill University, Professional Advisor for the 2019 edition, says that the commitment to site visits as part of the jury process sets this award apart from most others: "In the last round, when jurors visited the shortlisted projects in Japan, Denmark, Australia and Canada, their experience of the building-in-use revealed qualities that were not apparent in the original submissions."
Stephen Hodder, former President of the Royal Institute of British Architects and a 2019 jury member, says of the award: "Transformative architecture brings beneficial change to society and communities. Responding to the exigencies of people and place has never been more vital, and the award brings an international focus to these imperatives."
"I can think of few other awards so committed to recognizing merit in our global profession," says Katherine Faulkner, partner in the Boston-based firm NADAAA, a finalist in 2017. "In this time of hyper-media saturation, it's worth emphasizing the power of experience and an architect's obligation to the greater good."
Raymond Moriyama, Founder at Moriyama & Teshima Architects. Photo credit: Moriyama & Teshima Architects
The winner is selected in an open, juried competition. The members of the 2019 RAIC International Prize jury are:
Anne Carrier, FRAIC: Founder of Anne Carrier Architecture, a firm that received the Governor General's Medal in Architecture in 2016 and The Architecture MasterPrize in 2018.
Stephen Hodder, MBE: Hodder Associates received the most important award in British architecture for a single building, the inaugural RIBA Stirling Prize, and has won over 40 major awards. Hodder is past president of the Royal Institute of British Architects.
Barry Johns, FRAIC: Principal of Barry Johns Architects, he was the first international recipient of the prestigious Leslie N. Boney Award from the American Institute of Architects for outstanding contributions to the profession in 2018.
Eva Matsuzaki, PP/FRAIC: Founder of Women in Architecture and the first female president of the Royal Architectural Institute of Canada in 1998-99.
Diarmuid Nash, PP/FRAIC, Chair of the Jury: Nash is a partner at Moriyama & Teshima Architects, and his designs have won two Governor-General's Medals for Architecture. He is past president of the RAIC and Chancellor of the RAIC College of Fellows.
Gilles Saucier, FIRAC: Founding partner of Saucier+Perrotte Architectes, the first recipients of the Prix du Québec for design and architecture, and recipients of the RAIC Gold Medal 2018.
David Covo, FRAIC, Associate Professor, Peter Guo-Hua Fu School of Architecture at McGill University, will act as the Professional Advisor to the jury.
Jury bios: http://internationalprize.raic.org/2019-jury
All submissions are due by April 26, 2019. The winner of the 2019 Prize will be announced on October 25, 2019, at a gala event in Toronto, Canada.
For more information on the 2019 RAIC International Prize and how to submit your application, please visit: http://internationalprize.raic.org
Source: v2com
Top image: Fuji Kindergarten, Tokyo, Japan - Tezuka Architects - 2017 Winner. Photo credit: Katsuhisa Kida