The figures confirm the very good impressions of the last edition of the Cevisama fair, the International Exhibition of Ceramics, Bathroom Equipment and Natural Stone, that was held from 1 to 5 February in Feria Valencia. The show received the visit of a total of 78.221 professionals, from which 14.923 were foreign buyers coming from 145 different countries, thus achieving the largest figure ever in its 34 editions.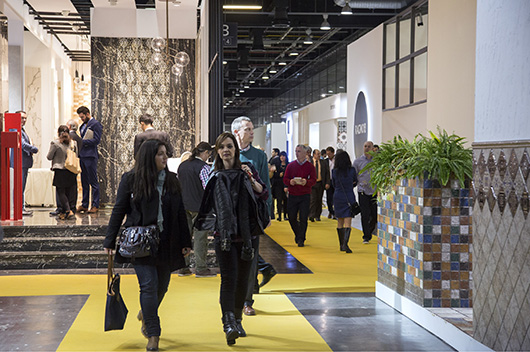 The Cevisama balance shows that most of the foreign buyers came from western Europe (32,6% of the total figure), as well as from Russia and Eastern European countries (more than 14%) and North Africa (12% of the total). Visitors from the Near and Middle East represented around 10%, mainly coming from Israel, Lebanon, Iran, Saudi Arabia and United Arab Emirates.
Developments in comparison with the two last editions show a substantial increase in the number of professionals coming from the European market, specially from Italy, Portugal and the United Kingdom. Also the visits coming from United States increased considerably. While, and as might be expected, in the economic situation that the country is now experiencing, the presence of Russian buyers fell back.
Concerning the visitor profile, with respect to domestic buyers, most of them were retail stores, distributors and sales agents, purchasing groups, manufacturers and professionals in the field of Contract: architects, interior designers and industrial designers.
Regarding international visitors, the majority profile was that of a wholesaler importer, followed by stores, distributors and sales agents.
The sector arousing most interest was that of ceramic tiles, followed by bathroom, that is attracting ever more interest. In fact, this trend already became evident during last edition and the fair's organizing committee decided to increase the supply, receiving a very positive response by exhibitors of this field and the subsequent increase in offering which was appreciated by visitors.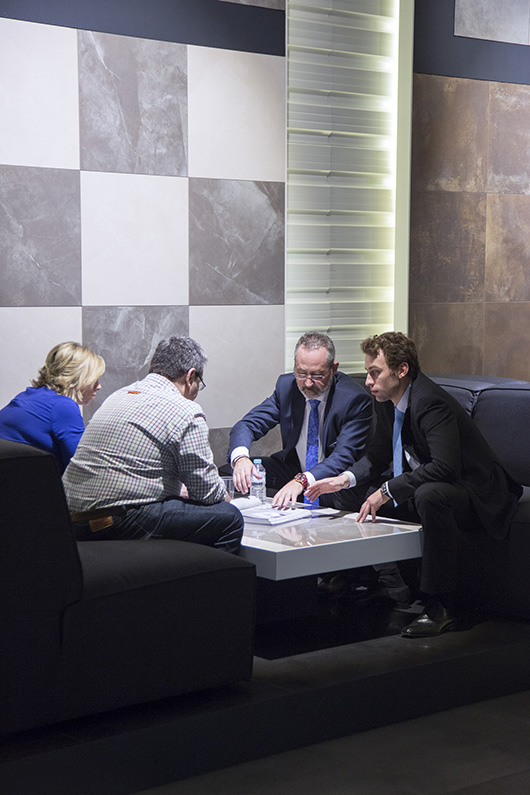 In fact, Cevisama's Organizing Committee has already approved the dates for next year's edition: 20 to 24 February 2017.
Source: Cevisama
Photographs: Marcos Soria
Read more news related Cevisama published at Infurma
Read more news related See You in Valencia published at Infurma