On October 29 the inaugural event of Qubique closed after four busy days. The new fair for furniture and design objects transformed the halls and hangars of the decommissioned Berlin Tempelhof Airport into an international stage for furniture professionals and design enthusiasts.
A total of 15,800 visitors came to see 130 exhibiting brands from 20 countries. 60 percent of them were trade professional visitors. The important target group of architects and interior designers accounted for 33 percent of the professional visitors, followed by furniture trade with 20 percent, producers with 15 and designers with 15 percent. Qubique presented itself very internationally: a quarter of the visitors came from abroad with Italy, the Netherlands, Spain, Switzerland and United Kingdom in the lead.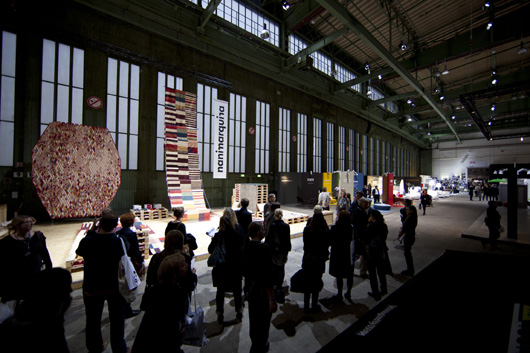 THE INITIATORS ABOUT QUBIQUE 2011
»We are more than satisfied with the first Qubique«, says Matthias Schmid, CEO of Qubique organizer offshow AG. »Especially our mix of established, progressive and fresh brands was highly appreciated. It's extremely positive for us, that a large number of exhibitors is very enthusiastic about Qubique which they want to develop together with us for the years to come«, Schmid explains. »During the next weeks we will collect more and more feedback to further improve the profile of Qubique. I personally would like for 2012 our exhibitors to be even more courageous in terms of their presentation at this fantastic location and to show more novelties.«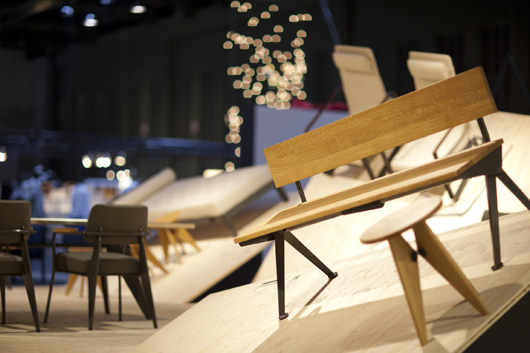 »We are overwhelmed by the positive feedback of our exhibitors for the Qubique concept«, explains Ruben Hutschemaekers, Qubique's Director of Sales. »We have been congratulated for the professional organization and the positive atmosphere during the show. The quality of the visitors was also rated very well, while our goal for 2012 will of course be to attract even more professional visitors to Berlin.«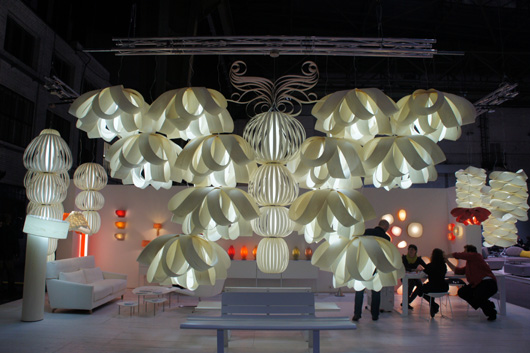 REVIEW AND HIGHLIGHTS
The evening events with some of the biggest names in the design world definitely turned out to be special highlights of Qubique. With Paola Antonelli, Konstantin Grcic, Sebastian Wrong, Hella Jongerius, Thomas Demand, Iwan Baan, Jürgen Mayer H., Andres Lepik and Ola Rune as well as bands like Das Pop, The Amplifetes, New Young Pony Club and Alex Clare, Qubique demonstrated its international orientation.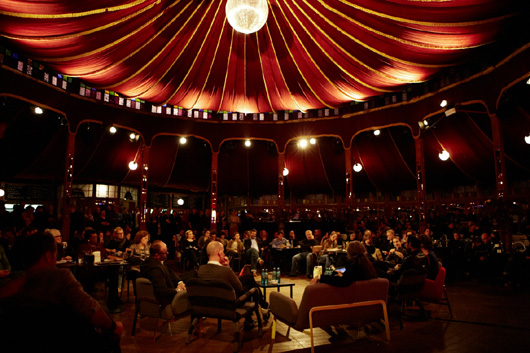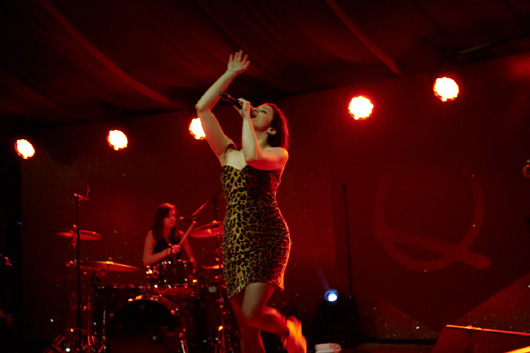 The special exhibition of ›Ventura Berlin‹, located around the centrally positioned ›Brasserie‹ showed young, international design as well as objects and installations of renown designers, like for example Maarten Baas' ›Empty Chair‹ for Amnesty International. The curators and organizers Margriet Vollenberg and Margo Konings are very pleased with the outcome: »Ventura Berlin was a great experience for us and we are very happy to have done the first Ventura event outside of Milan in Berlin and with Qubique. As anticipated, interesting new possibilities and opportunities have been realized for the exhibitors within Ventura Berlin; examples are the attention we got from international press, and the fact that some of the worlds most exciting brands have used our selected exhibition to scout new talents and works for their collections.«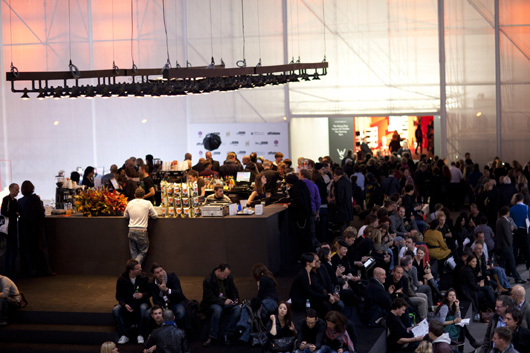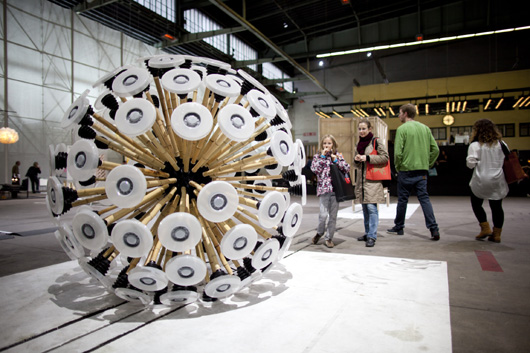 A success with export potential was the new prototype platform ›Black Box‹realized by Qubique in collaboration with Hermann August Weizenegger. 18 prototypes by designers of two generations where shown here exclusively for manufacturers.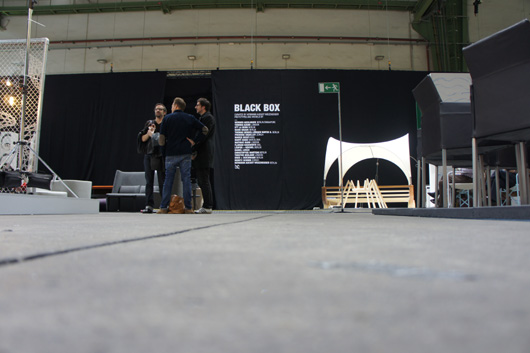 The ›Gallery Walk‹, consisting of nine design galleries from all over the world and presented in the entrance hall of Berlin Tempelhof Airport, proved to be a very attractive part of the supporting program of the trade show.

As a result of first evaluations, the date for next year's Qubique was re-scheduled: From Thursday, October 11 to Sunday, October 14, 2012 the Qubique will be again the international platform for furniture industry and design enthusiasts at the decommissioned Berlin Tempelhof Airport.