A crowded conference on design and sustainability took place on 17 May in the facilities of Actiu Technological Park in Castalla, Alicante, with internationally renowned professionals such as the architect Jose Mª Tomas Llavador, the designer Marcelo Alegre, from Alegre Industrial Studio, and Pepe Cosin, interior designer.
The conference had the collaboration of EPSA - The Polytechnic University of Valencia, Alcoy campus and EASDA - School of Art and Design in Alicante, which brought together more than 120 professionals and final year students from industrial and interior design, bringing companies and education together to share common concerns. After listening to the lectures from professionals, four students had the opportunity to present their final course projects to all the attendees, ending the day with two workshops on product and interior design.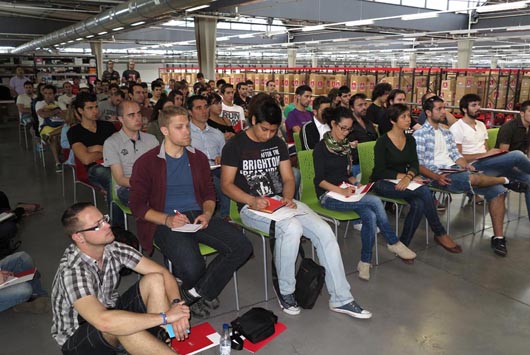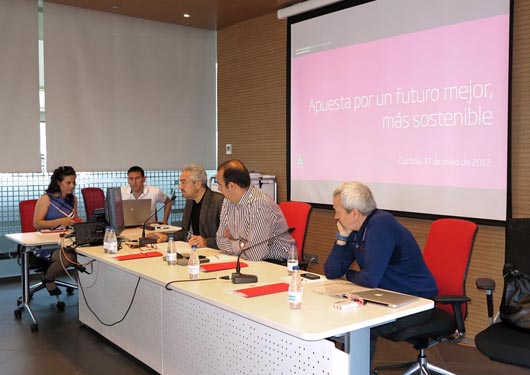 Vicente Berbegal, president and founder of the Actiu group indicated that "a greater connectivity between universities and businesses is possible and necessary. In this type of forum we can share two different visions, which feed us and which we learn from".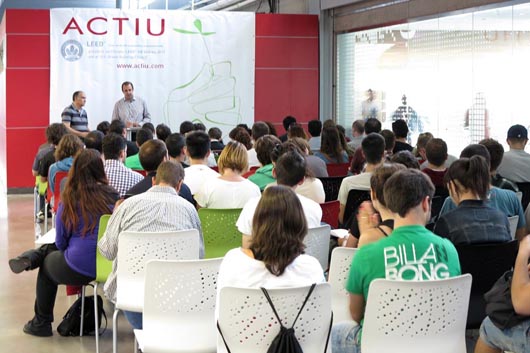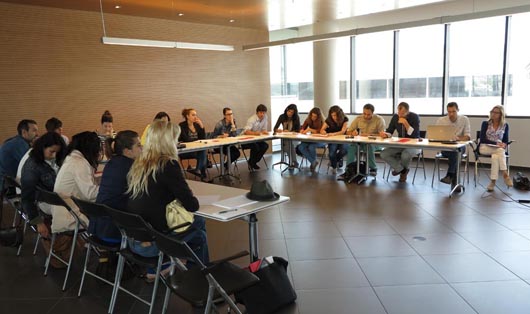 A very rewarding conference, in which culture, education and business promotes individual and collective talent of people for a better and more sustainable future.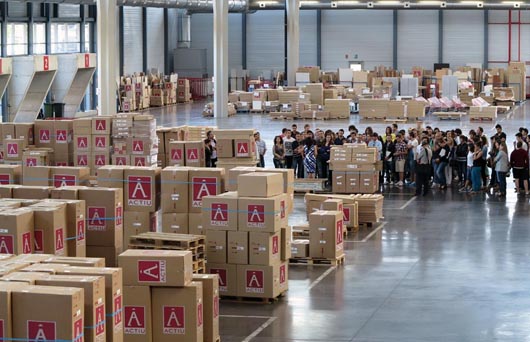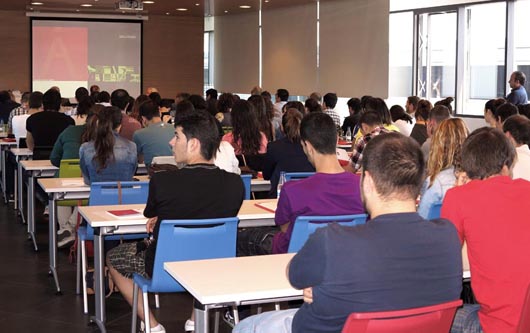 Statements
Marcelo Alegre; Product Design is currently based on creating beautiful products that meet, above all, the technological and functional requirements, for which they are created, under the criteria of eco design which analyses the life cycle from the first sketches and opening lines.
Jose Maria Tomas; The spaces that are designed today are more human; the towns are more environmentally friendly and people must be more sensitive to it. The architecture that is created today, is made with the objective that you can live, enjoy, work less and that aesthetics are not the only factor. This Actiu Park project already meets some of the initial guidelines based on sustainability, efficiency and self-sufficiency in resources, and so for all this, it was easy to achieve the LEED GOLD International certification, without even planning it from the beginning.
Pepe Cosin; Interior design should be linked to architecture. Design is present in our lives in all corners, in space, in objects...Today design is freer than when I started, but above all today design should excite you, make you feel, communicate...as literature did over a long period of time.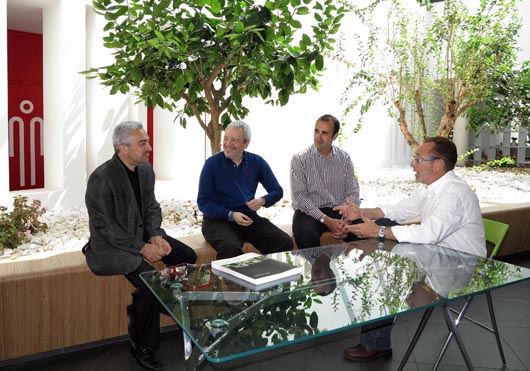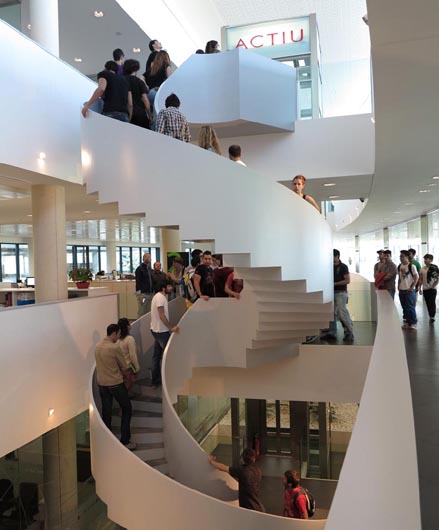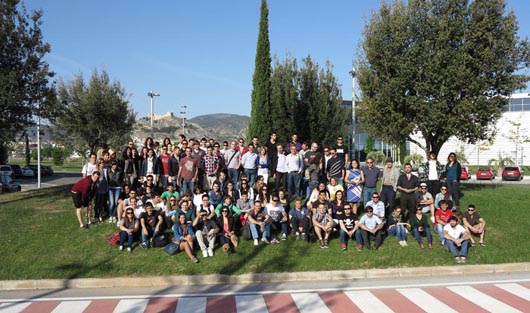 Read more news related Actiu published at Infurma
Read the Actiu special articles published at Infurma
Visit the Actiu website