The echoes of a refined and cosmopolitan Damascus make their way into this new rug from GAN, which draws from the rich Oriental arabesque legacy and updates it to a surprisingly modern result, based on the combination of contrasting colours.

Distressed blues rise in knots, revealing a red background, tracing geometric patterns that repeat themselves symmetrically, as if multiplied by a mirror. It is an updated version of the classic design, but with a touch of lightness and modernity that fully bring it into the 21st century.

The predominant worn blue hues that frame the composition give an added sense of serenity to the repetitive pattern, complimenting modern spaces and lending an element of light and charm. The red, in contrast, enlivens and balances the overall effect.

The hand-knotted technique used to create this rug allows the design to acquire greater definition as well as a more robust structure, resistant to wear and tear. DAMASCO, designed by the GAN team and confectioned entirely from wool is made by hand on a vertical loom, by expert crafts men and women.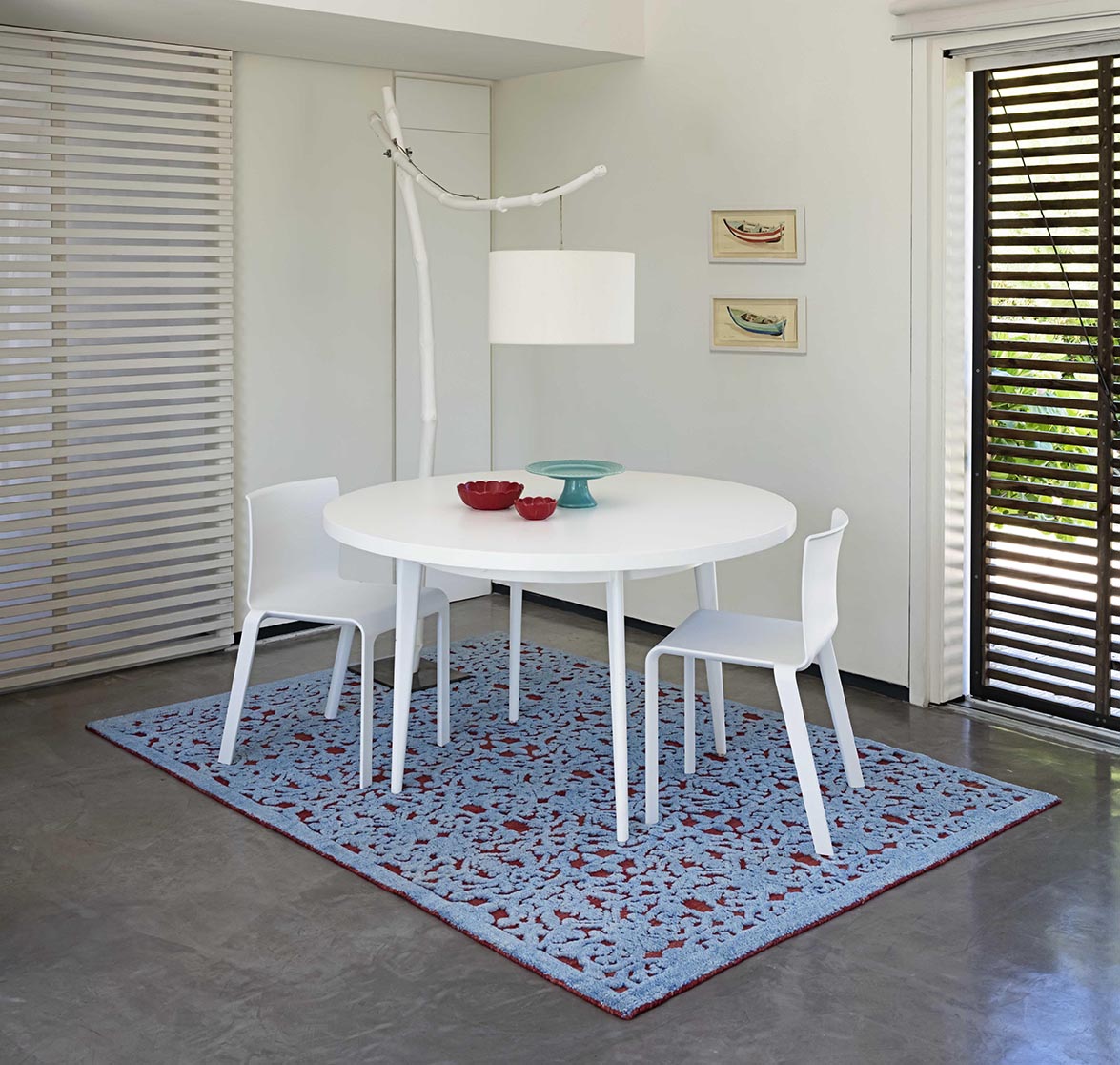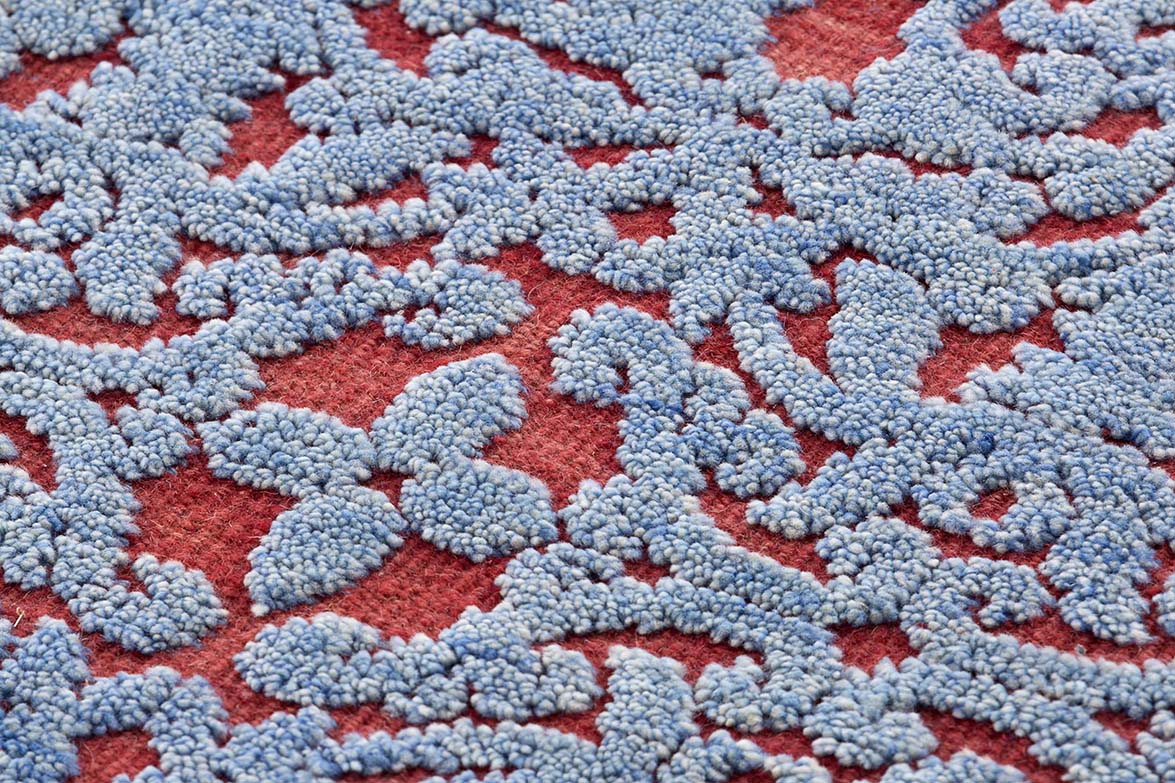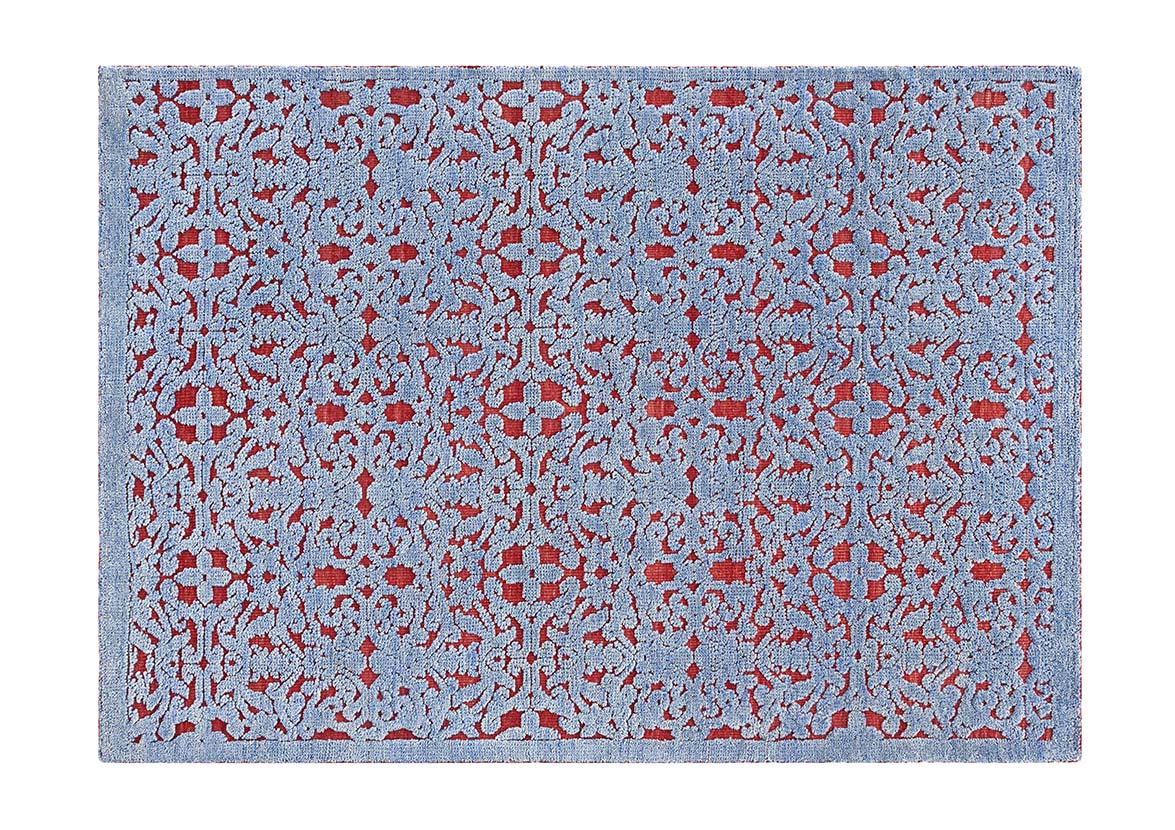 Source: GAN
Read more news related GAN published at Infurma
Visita the GAN website