All Häcker kitchens are characterised by a high standard of quality that continues all the way through to the very last detail. An excellent example of this is the Nova Pro drawer systems from Grass, which beautifully combine aesthetics, functionality and production quality. The system sets particularly high standards - both for the higher price segment 'systemat' product range and the 'classic' entry-level line.
Full of character and absolutely unique
Even the shape of the Häcker drawer systems' frame is completely unique. It can be customised and upgraded using various add-ons: a side insert made from high-end plastic is available for the 'classic' series with rail, while the 'systemat' range drawers can be equipped with stunning glass elements. As an optional feature, these can also have LED lighting fitted, hence quite literally transforming them into highlights. The scratch-resistant, two-layered champagne-coloured lacquer is not just elegant, it is also extremely tough and resilient.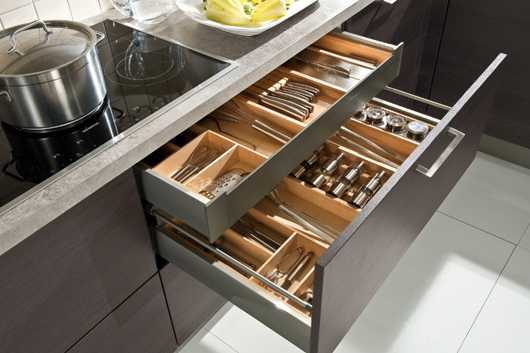 Functional and load-bearing
Technically, the Nova Pro drawer systems fulfil even the very highest demands and requirements. Their unique gear-synchronisation ensures that they slide quietly and without stop noises - and the sliding characteristics are also excellent. As a result of their outstanding drop values, the GRASS-manufactured sliding systems guarantee an optimum join pattern and very low pull forces even in the case of loads of up to 70 kg. Furthermore, the narrow construction design of the fittings and the straight interior sides of the drawers permit optimum space utilisation. Only the 'systemat' programme additionally offers eccentric inclination adjustment with internal screws in the rear of the drawer, hence making precision adjustment absolute child's play.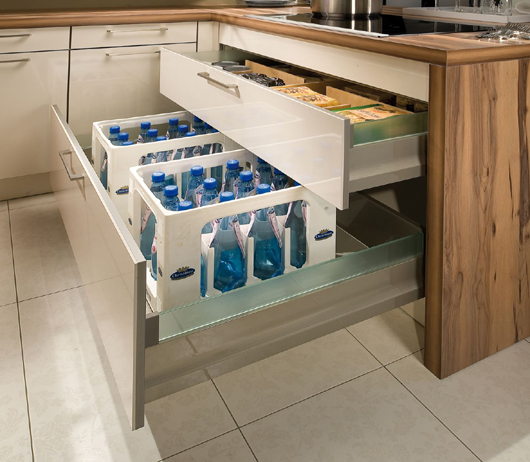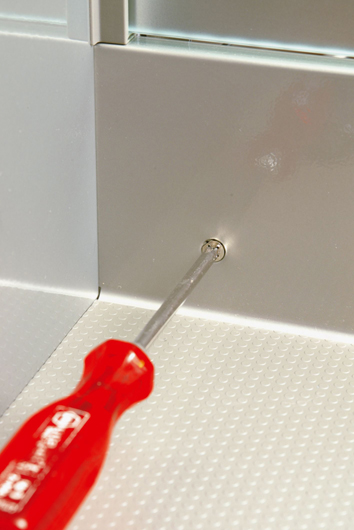 Robust and durable
To make sure that end customers are able to enjoy their kitchens for many, many years, Häcker not only places a major focus on design and function, it also places a spotlight on outstanding durability: for the drawer system, this means that additional welding in the profile ensure that the frames are particularly sturdy and distortion-resistant. The thus achieved lateral stability also permits the installation of wide drawers and pull-out cabinets and allows a huge degree of design freedom.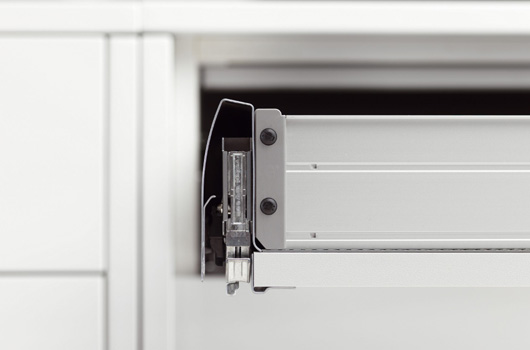 For this reason, the Nova Pro drawer systems are an important quality argument that speaks in favour of a Häcker kitchen. Because - as in the case of a car - kitchens are all about 'what's under the bonnet'. And - for Häcker - the answer is simple: systematic quality.
Source: Häcker
Read more news related Häcker published at Infurma
Visit the Häcker Kitchen website