Knowing how to offer integrated solutions for "expanded" wellness is the privilege of Glass 1989, a company that is now rounding out its wide range of Finnish saunas with HOSHI.

The new sauna, available in nine standard sizes, is available to meet the needs of those who have a limited budget but do not want to forego the unique pleasure of a sauna.
Easy to install and use, HOSHI features a minimal, linear design. Made of fine hemlock, the sauna is equipped with every comfort, including two levels of seating (the upper with an integrated adjustable headrest), a timer and integrated controls that make it easy to adjust the temperature.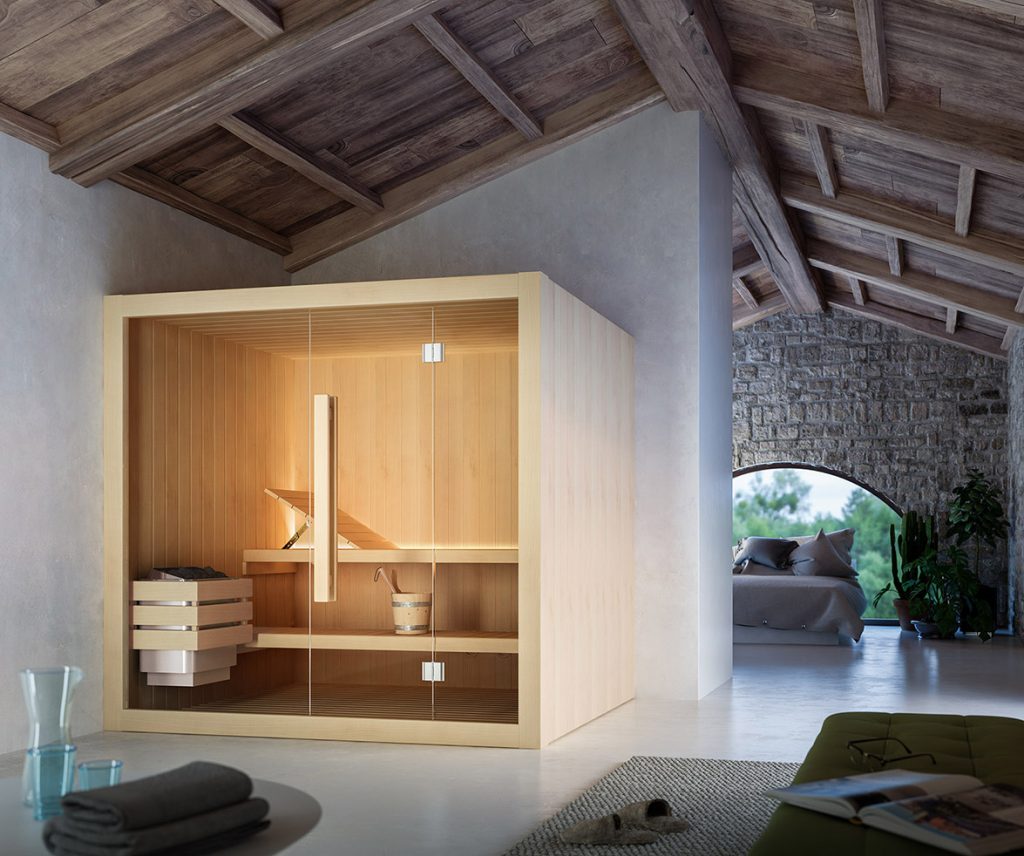 Thanks to Glass 1989 it is finally possible to enjoy, at an affordable price, a complete home relaxation experience.
Source: Glass 1989
Visit the Glass 1989 website