Pure lines design Oliver, the new high backrest sofa bed by Alessandro Elli for Milano Bedding
Outstanding novelty by the Italian company, specializing in sofa beds, recently presented at the Salone del Mobile.Milano 201

Clean lines design Oliver, the new 100% Made in Italy sofa bed by Milano Bedding, designed by Alessandro Elli.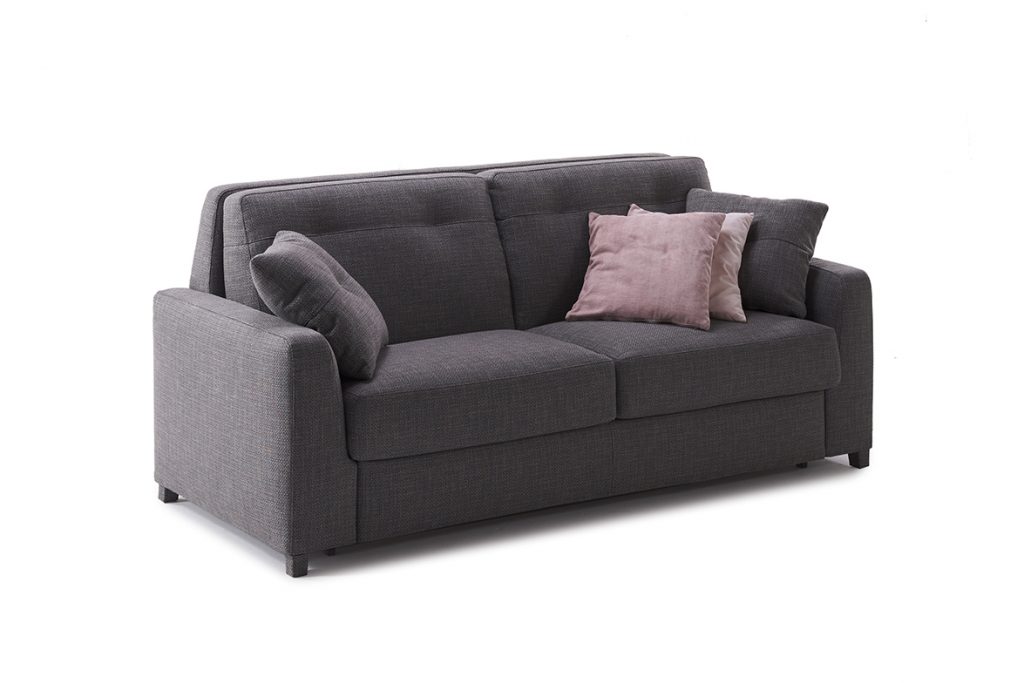 The high backrest, with a trapezoidal shape, creates a distinctive decoration, supports the back cushions in the sofa version, while, once transformed into a bed, it becomes a nice headboard. The same design of the backrest is taken up in the shaped armrests, which welcome and embrace for the best sitting comfort, thanks also to the quality of the cushions fillings.
"The design synthesis of Oliver is that of guaranteeing generous comfort performance and a strong personality: the inclined sections of the backrest, the seams of the armrests, the feet, are the main features that give the silhouette of the sofa a light and harmonious sign as a whole". Alessandro Elli.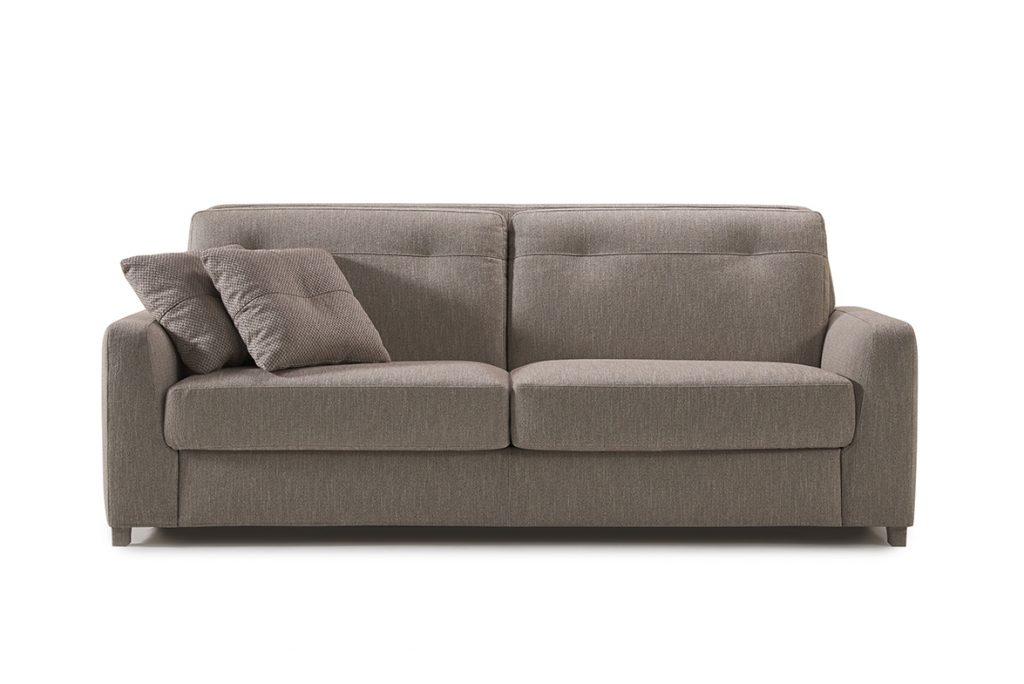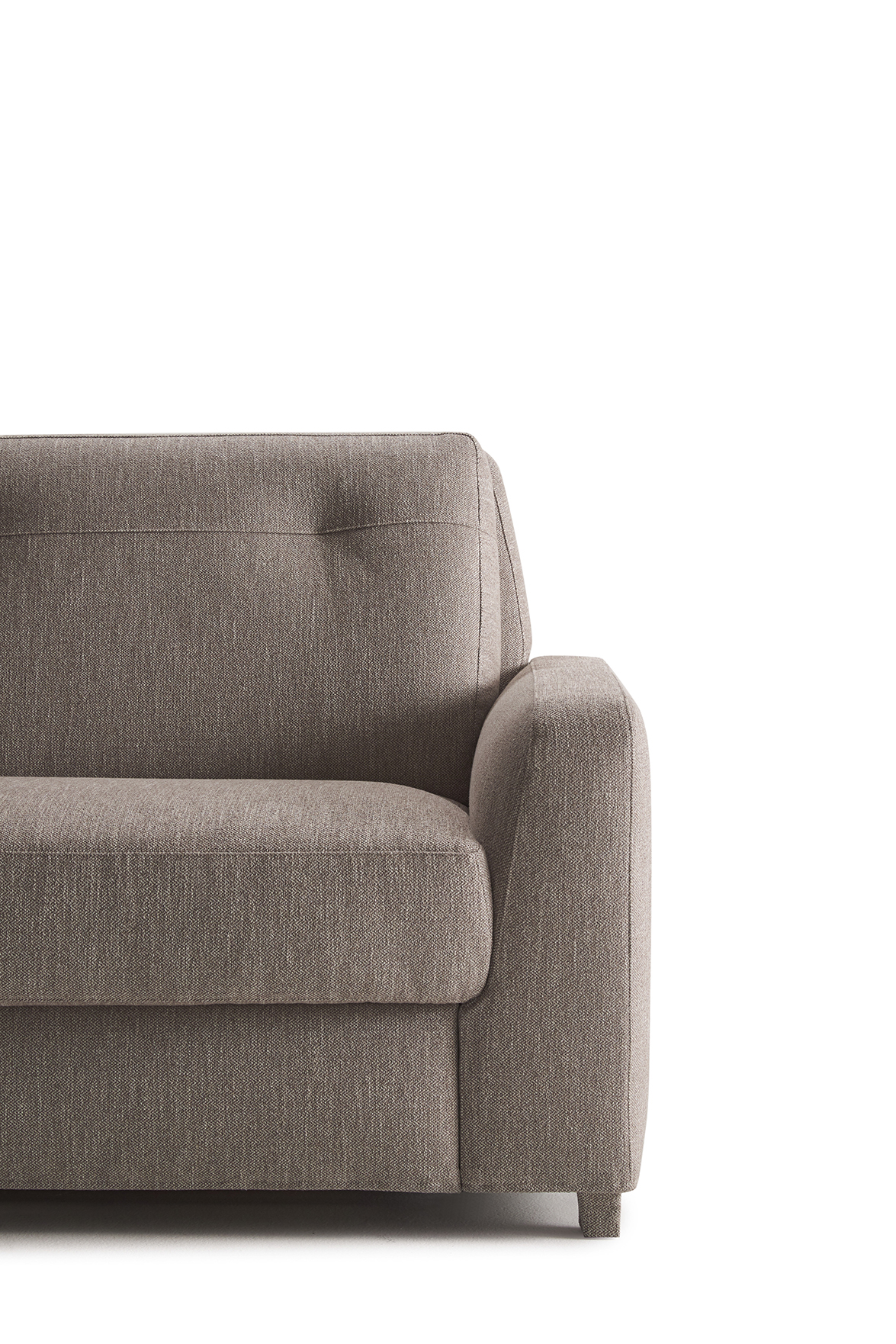 Oliver has been designed and built to convert, with a simple movement, into a real bed: the electro-welded mesh or wooden slats bed base and the 16/18 cm mattress, are the other features for a regenerating rest. The feet are covered with the same fabric as the sofa.
Oliver's cover is completely removable and washable according to the selected fabric; it is also available in the fixed version and can be completely disassembled for easy transport.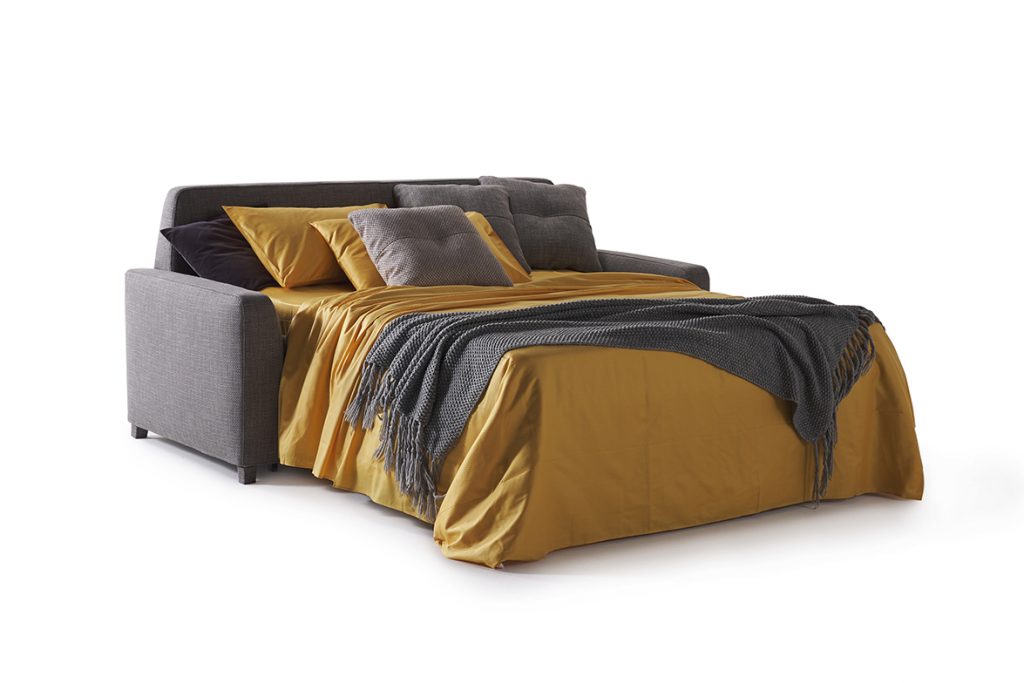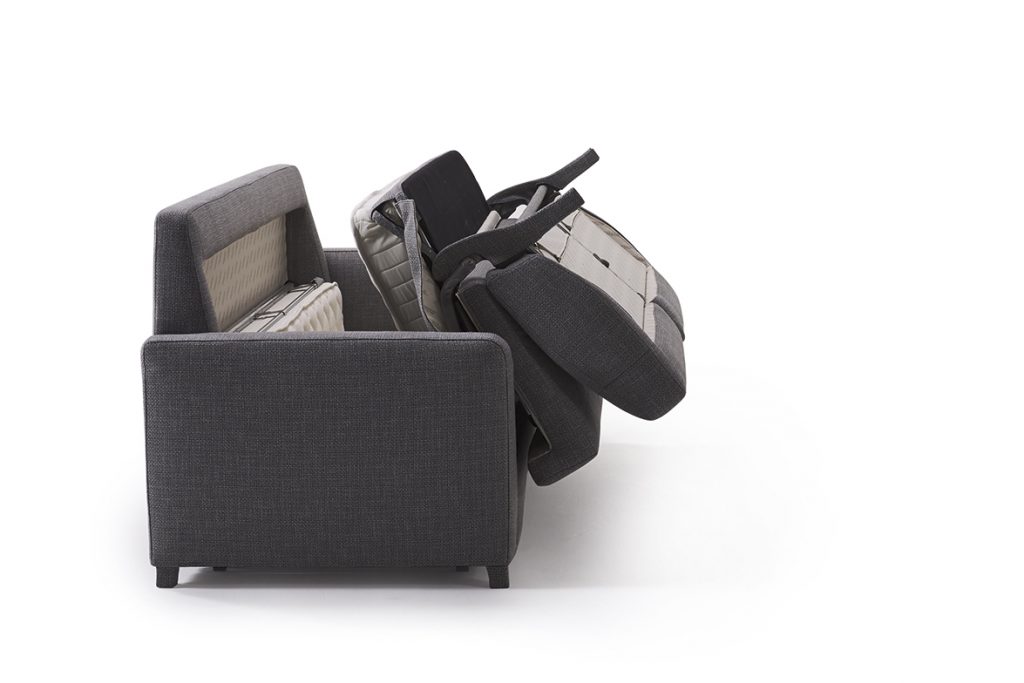 Source: Milano Bedding
Read more news related Milano Bedding published at Infurma
Visit the Milano Bedding website
Visit the Milano Bedding sheet at Infurma