Helsinki is the newest sibling to Vifa's series of well-designed, wireless loudspeakers. With its distinctive small, compact shape, combined with incredible sound-capabilities, it sets new standards for the segment of small, portable loudspeakers.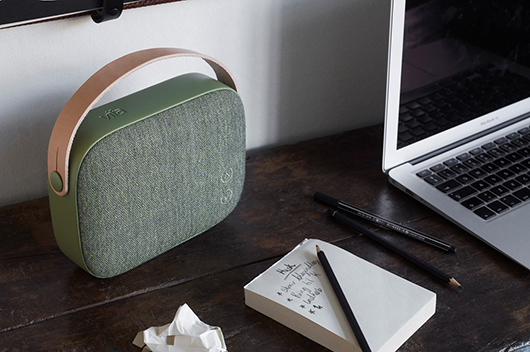 title="Más..." />
Small, but with grand sound. A product to go or to stay. Contemporary yet classic. A surprising, organic choice of materials yet a highly resistant product.
The contradictions are many and happy in the new Helsinki loudspeaker from Danish manufacturer Vifa. Many man-hours lie behind the new product, which has been almost two years in the pipeline in order to obtain the desired quality. Integrating small size with great sound is a complicated task, but a no-compromise way of thought has characterized the elaboration of Helsinki, leading to a product with a unique sound-experience in its category:
"The Helsinki completes our series of wireless loudspeakers. It is smaller and more sassy than the Copenhagen and the Stockholm products, but it shares the same distinctive quality and philosophy in terms of materials, craftsmanship and sound performance," says Mikael Ankersen, engineer at VIFA and responsible for the development of Helsinki.
The desire for a small product reflects the need for a highly mobile loudspeaker. The Helsinki is small and easy to carry along. A sufficient battery life paired with Bluetooth connectivity liberates the product from a strict at-home use. The genuine leather-strap allows you to carry it by hand anywhere you wish. The loudspeaker even comes with its own slipcover for traveling allowing you to bring it along on your next trip.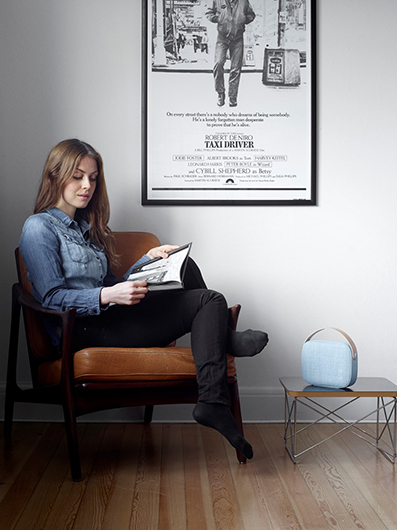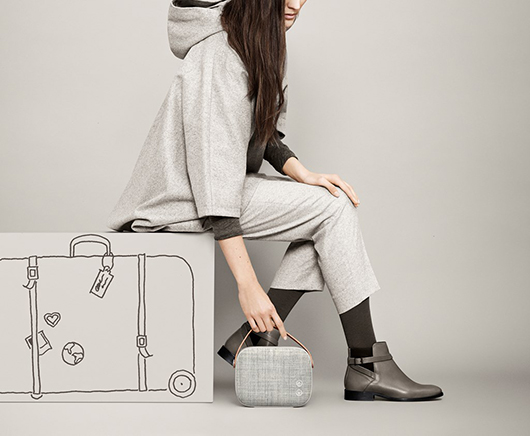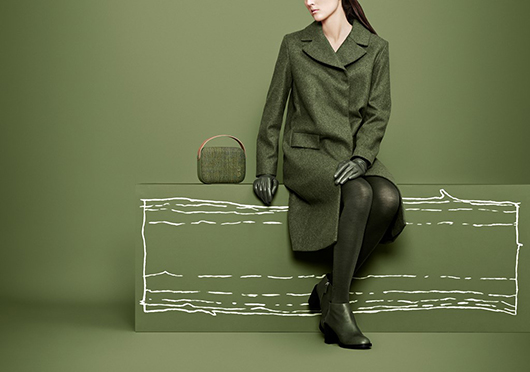 Same but different
The Helsinki has a lot of features in common with both Copenhagen and Stockholm products. The materials have been carefully chosen in order to convey the core value of true Nordic authenticity:
A special-designed textile cover from Kvadrat that lets sound pass perfectly through its woollen threads. Furthermore, the fabric is water-repellent hence assuring both indoor- and outdoor use.
A leather strap from Swedish Leather manufacturer Tärnsjö Garveri.
A solid aluminum frame, molded in one piece in order to avoid assembly marks or frail spots.
Colorwise, Helsinki is available in a range of highly attractive shades: Willow Green, Misty Blue, Dusty Rose and Sandstone Grey.
Vifa's Nordic design partner, design-people, has continued the same, understated design-line that they established for Copenhagen and Stockholm loudspeakers.: A discretely embossed logo and an embroidered interface making the loudspeaker blend discretely in to any context, be it for interior or exterior use.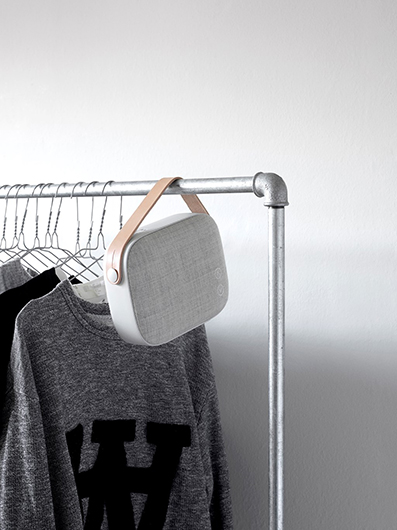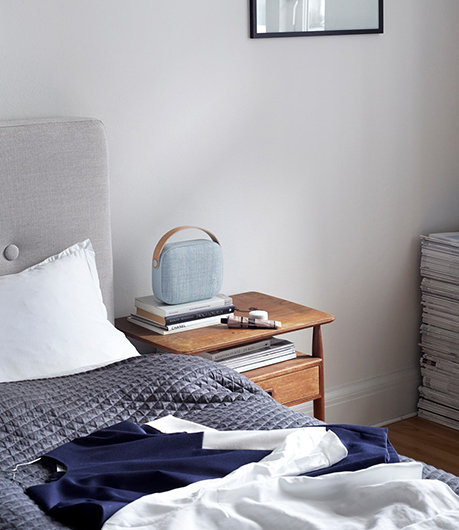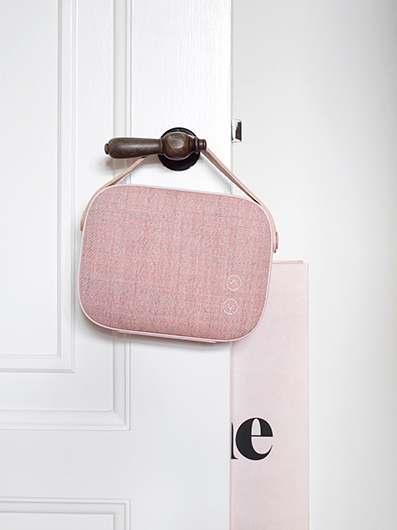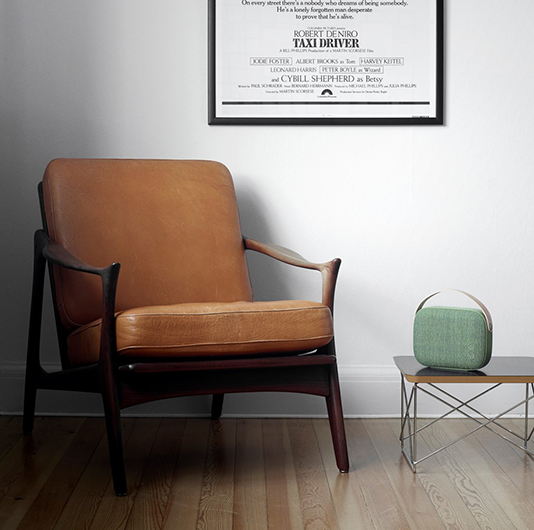 Years of experience
The contemporary Helsinki builds on the solid experience and the craftsmanship of the Vifa brand. The manufacturer has its roots back to the early 1930's where the company was founded. The strive for exquisite quality and superior, technological know-how have been dusted off over the later years where a stronger focus on design paired with Nordic aesthetics has been added to the Vifa products. Without compromising on the authentic sound which has been a core value for the brand throughout the years.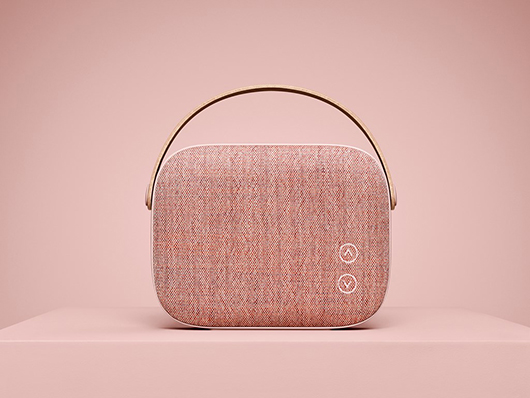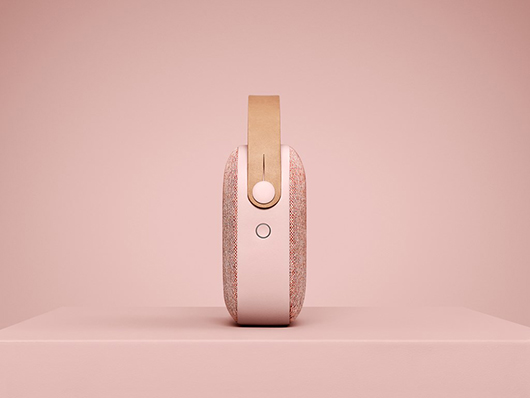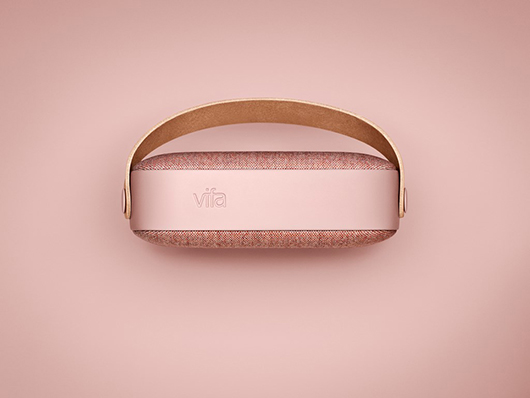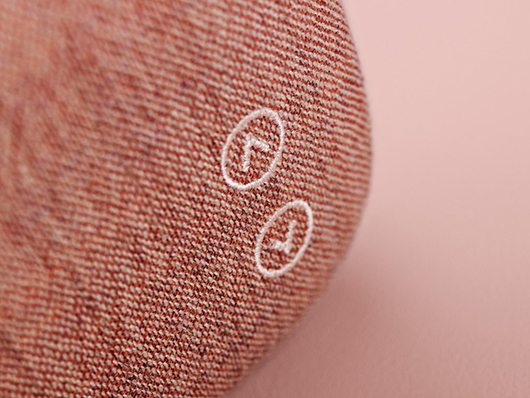 Distribution and price
Helsinki is available at www.vifa.dk and through selected dealers
Recommended retail price: 399 EUR (incl. VAT)
Source: VIFA