After months of investigation, creation and development the Nutcreatives studio introduces two pieces the first furniture range designed to their own production vision. The first prototype of the NOEM chair was presented last year at the Stockholm furniture trade show where it caused great interest.
Design, innovation, quality, traceability
The NOEM chair and high stool are the first pieces of a new collection of furniture designed and released by Nutcreatives based on the criteria of ecoinnovation: both pieces are manufactured with complete traceability, taking into account the environmental aspects of the entire product lifecycle.
The design of the furniture strikes the perfect balance between simplicity and ergonomics, resulting in furniture that is durable, comfortable and intuitive. In this way they endow all their creations with a superb quality, delicacy and creativity and a strong commitment to contemporary aesthetics and design.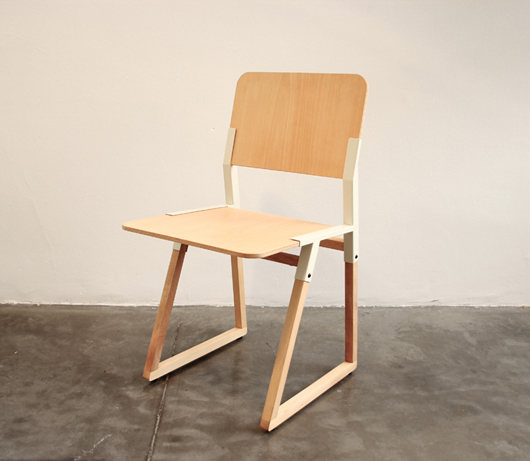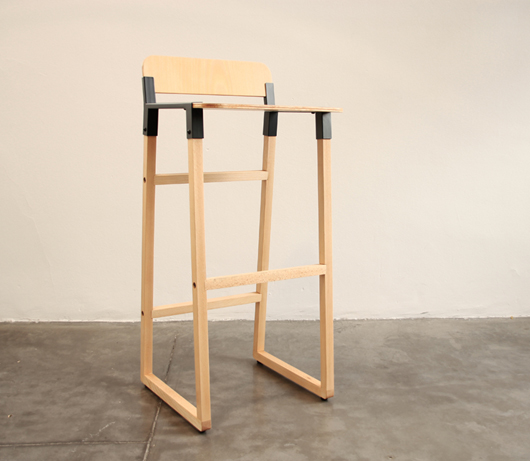 Sustainable Products
The objective of the Nutcreatives studio was to build a local furniture production base capable of reducing the distances between the different production centres, based on the criteria of social responsibility while responding to design requirements and the client relationship.
The work of investigation and development realized by Nutcreatives for this project offers clear and transparent environmental information: the furniture is manufactured with environmentally certified materials and known suppliers.
Seats and backs are made from birch plywood with a beech veneer. The legs are formed from solid FSC beech wood and the joints in steel; in addition all the varnishes and paints use water-based solvents. The furniture is designed in such a manner that it can be transported in a flat container for efficient distribution.
The first collection is presented in three colors: white, yellow and dark grey (anthracite).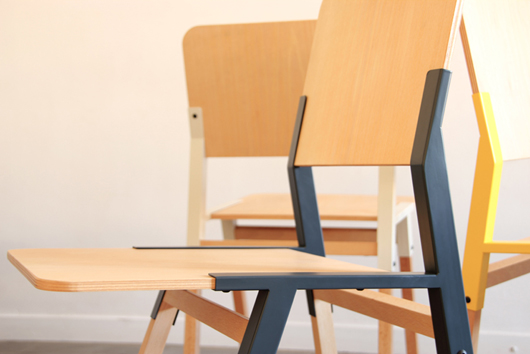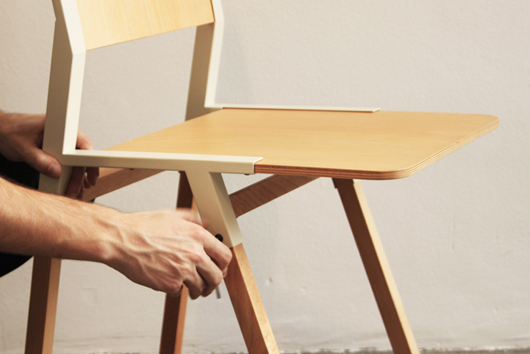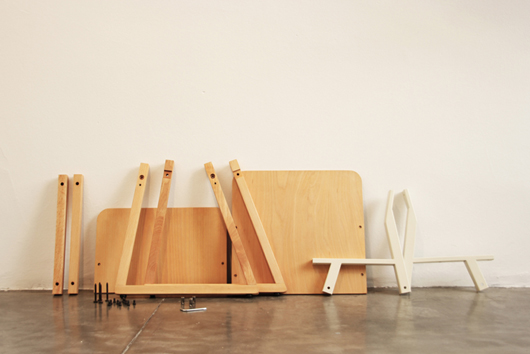 Nutcreatives Studio and Awards
Jon Marín, Biology (BSc), Industrial Ecology (MSc), together with Álex Jiménez, Superior Graduate (Design) and Engineer (Industrial Design), make up Nutcreatives, an agency for product design and ecoinnovation which adopts integrated sustainability criteria and social responsibility in all its projects and processes.
The studio, situated in Barcelona, has realised various creative projects in the furniture, urban furniture, lighting and packaging sectors. Several of these projects have won recognition:
2013 The Aalb bench designed for Grisverd - Honourable mention in the Design for Recycling Awards (Premios Diseño de para el Reciclaje).
2011 The Nuu bench designed for Grisverd - selected in the Delta Awards (Premios Delta).
2011 Won first prize for the programme Yuzz from the Fundación Banesto and travelled to Silicon Valley.
2009 Honourable mention in the DxR awards with the project Relaja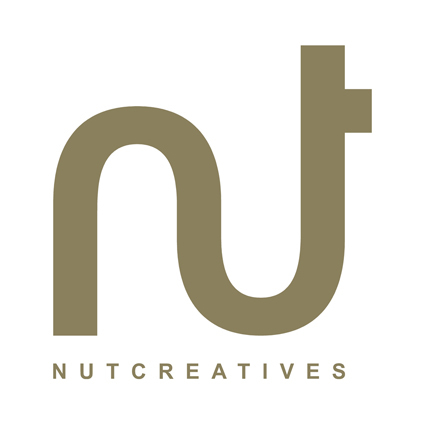 Nutcreatives and 2014
The Nutcreatives studio began 2014 strongly, bringing out the first two pieces of the NOEM furniture range. Furthermore this spring the NOEM family will grow with the addition of two new pieces: a trestle table and a storage shelf. Finally, they are working on the development of a table to complete the 2014 collection.
Their objective for the following years is to be present in the international and national trade shows most representative of their sector.
Source: Nutcreatives
Visit the Nutcreatives website
Visit the NOEM Collection website