A chair, a bench and from now on also a bar stool. Missana completes its Boomerang collection with the arrival of this new product created by the designer Cardeoli. The Boomerang bar stool, same as the other 2 pieces of the Boomerang collection, embraces the user with thin, elegant, contemporary an architectural lines, always reminding us to the object it borrows its name from, the boomerang.
The Boomerang bar stool, same as all the other products designed by Cardeoli, has a very profound architectural influence and it is the result of enlarging the chair, adapting its shape to an ergonomic position according to the new ways of our day to day urban life. The Boomerang bar stool comes with or without a backrest which makes it a very versatile design, the perfect bar stool for contract & hospitality projects as well as for offices and residential spaces.
The Black Caviar Gentle fabric by Febrik, has been chosen for the launching of this new incorporation to Missana's catalogue "The Novelties". The combination of ancient upholstery technics and outstanding quality fabrics, together with noble woods and high quality metal structures lacquered in green and coral colors result in this minimal versatile and sophisticated product.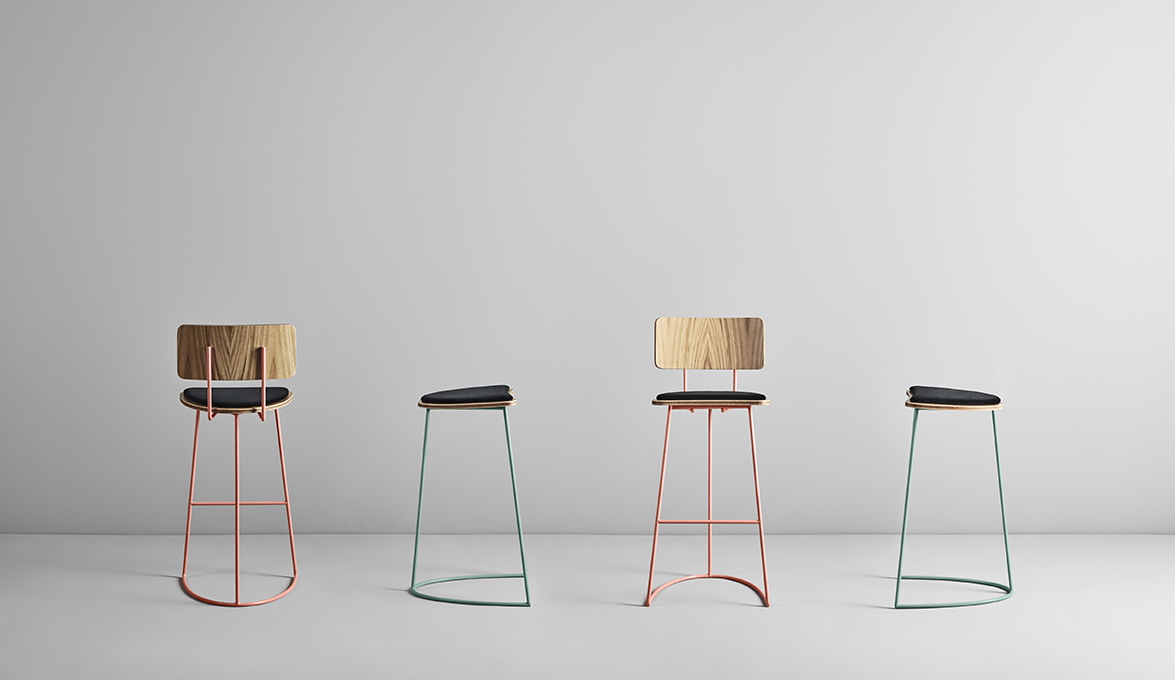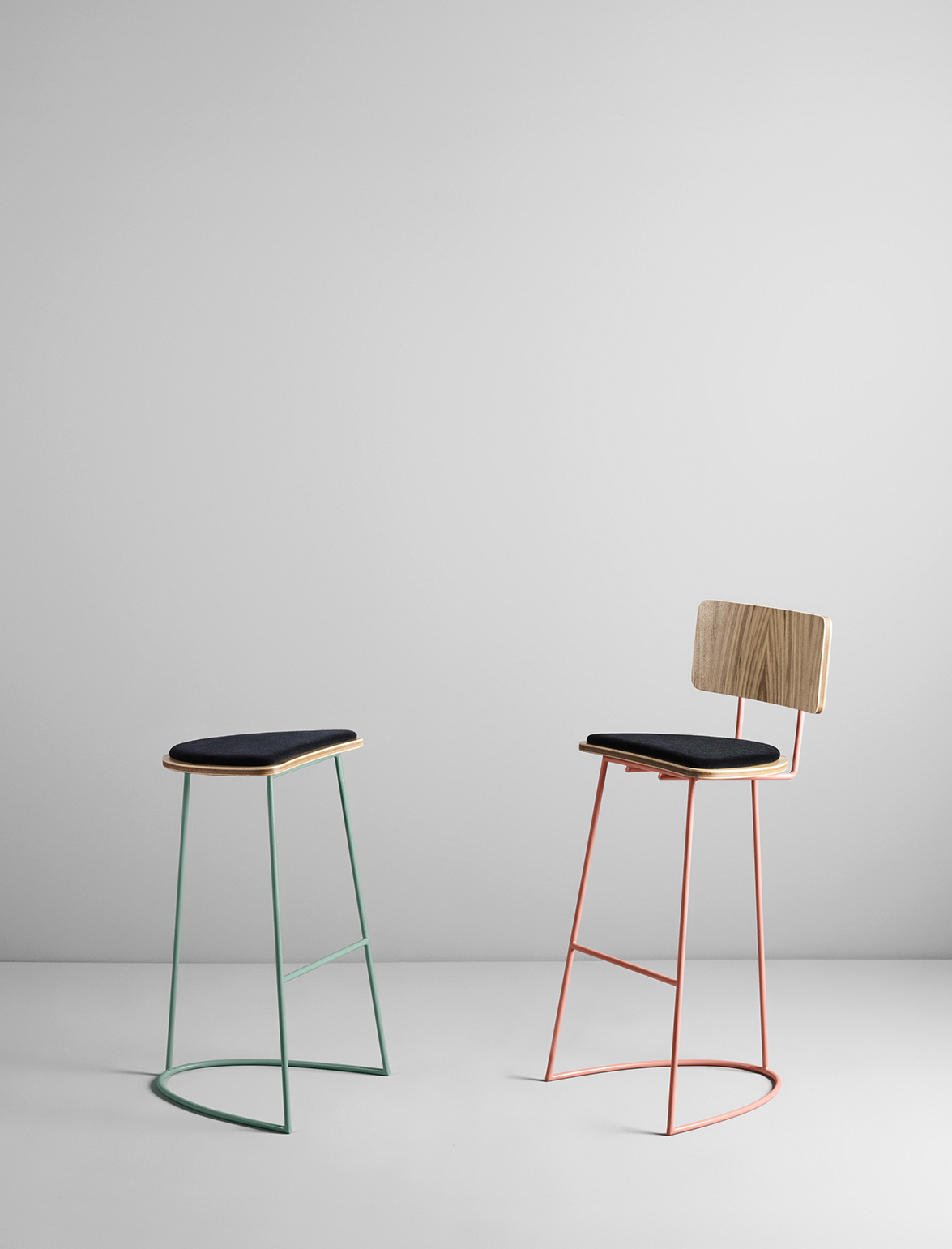 Boomerang's designer, Cardeoli, pseudonym of the Valencian creative Ramon de Cardenas Olivares, is an Industrial Design Technical Engineer graduated by the Polytechnic University of Valencia. After working for "Information Based Architecture" in Amsterdam, he developed his first pieces of urban furniture for public spaces in Denia, then he decided to start a new venture opening his own studio during the summer of 2014. He began to make itself known due to his unique designs, and as a result, he has been selected to exhibit as a young designer at the Nude space of the Habitat Fair in Valencea in 2015 & 2016, and he has already been featured in a few international magazines such as Interior Design and Canadian Interiors . Cardeoli has also been nominated to the 2015 ADCV awards with his "Artistic" chair. With the Boomerang bar stool, Cardeoli completes his Boomerang collection, three very special pieces for his first collaboration with Missana.
Missana has over 20 years of proven experience and endless passion for the design and upholstery worlds, with a new acquired challengue of making real new ideas and innovative proposals from designers all over the world. Every product is traditionally handmade in the factory in Alberic (Valencia,Spain). Missana's products have been specified and used in many projects all over the world offering the most demanding audiences trendy and elegant pieces that are modern and contemporary at the same time, pieces that are perdurable over the years due to their durability and the use of noble materials in their production process.
Source: Missana
Photos: Cualiti
Art Direction: Jiménez de Nalda
Read more news related Missana published at Infurma
Visit the Missana website