Spanish design is at the forefront of the Teresa Sapey, Rafael Robledo and RED project for the VIP Lounge at ARCO Madrid 2020
The colourful pieces contributed by 17 Spanish design companies are part of a design conceived as an abstract painting that has turned the VIP Lounge at ARCOMadrid 2020 into a performance where colour is the star of the show

Teresa Sapey y Rafael Robledo led the project of designing the VIP Lounge at ARCO 2020, the year´s most significant art fair, which was held from 26 February to 1 March at Ifema in Madrid. With the collaboration of RED, Meeting of Design Companies, these two interior designers created a space that engages the visitor through colour.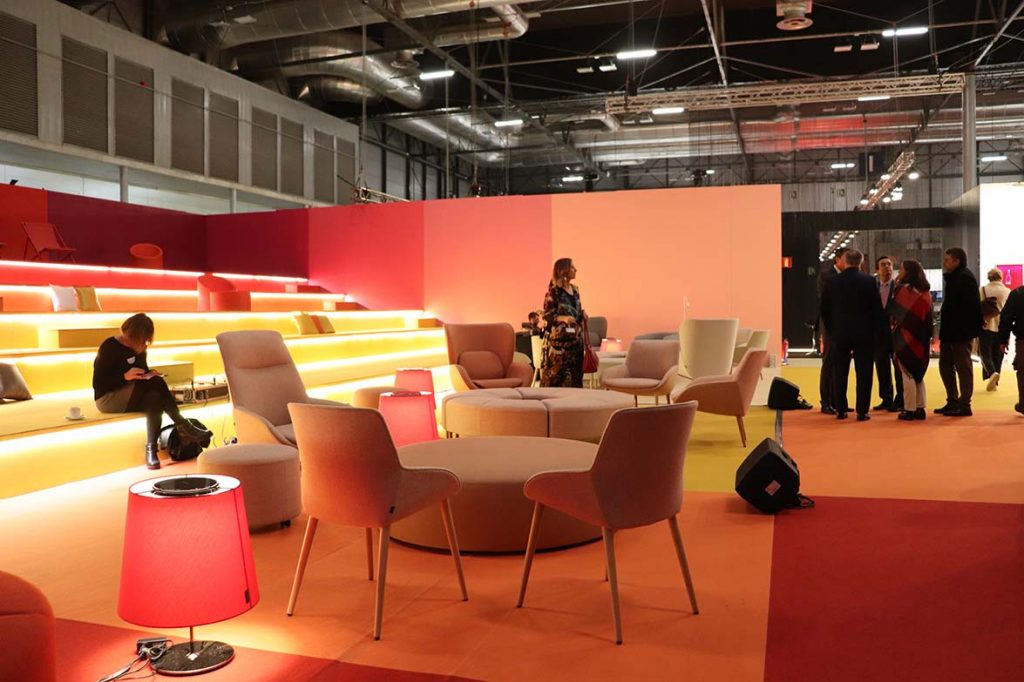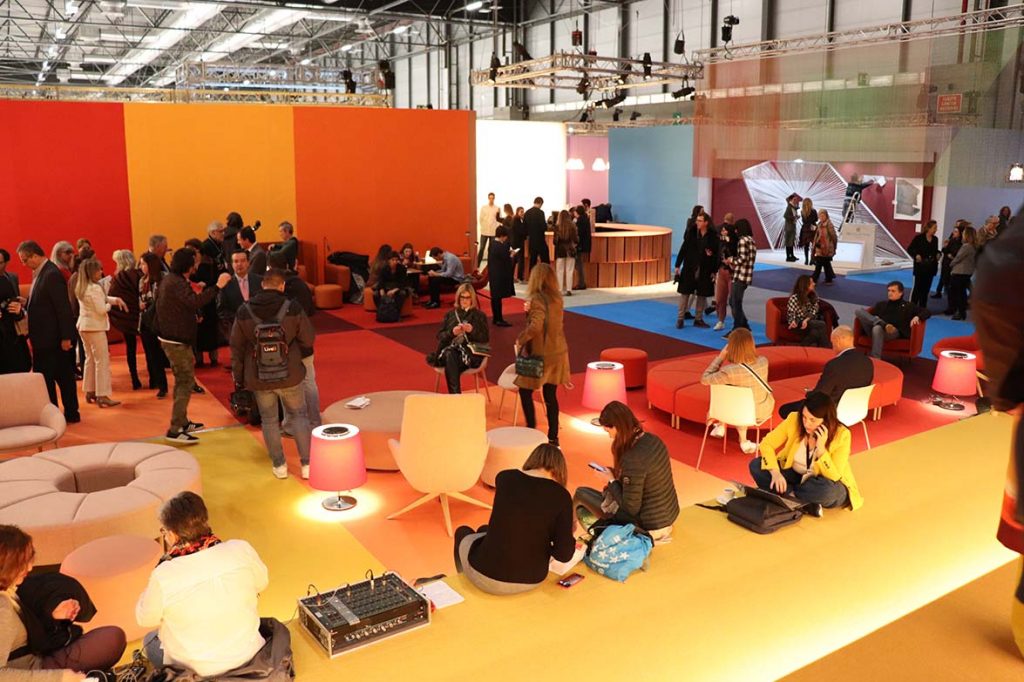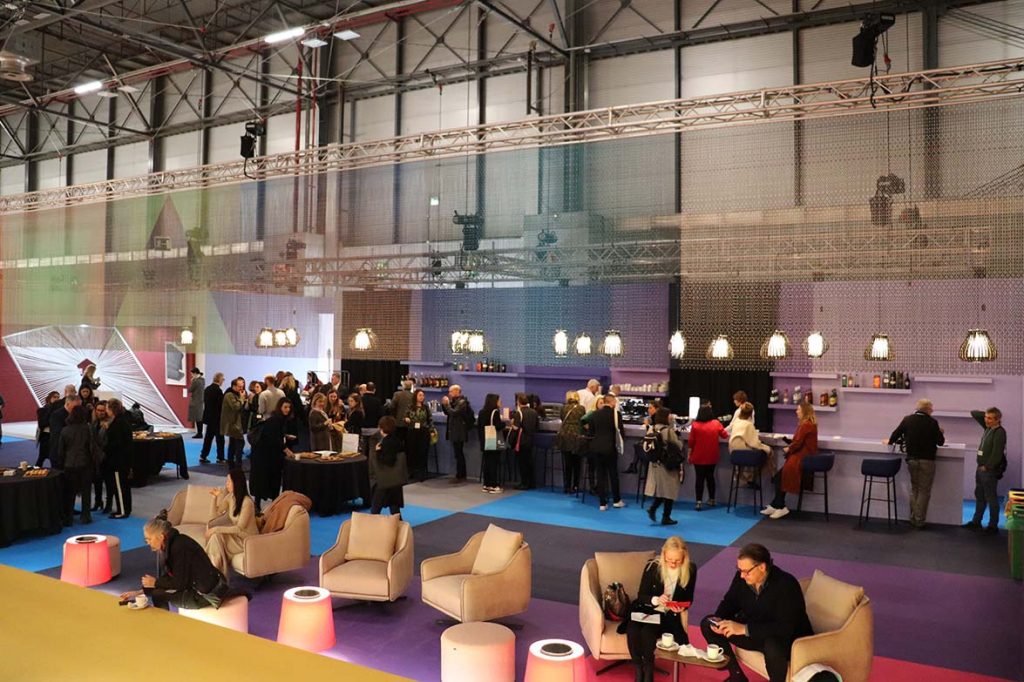 Teresa Sapey explained that the VIP Lounge´s design is inspired by "living in art and not just with art. The ARCO VIP Lounge is another piece of art. What stands out is the importance of colour; I didn´t hold back. Furthermore, all products are Spanish brands thanks to RED, all furniture is manufactured nationally and kept to the range of colours proposed. To choose them, I studied the different company catalogues and went for modern, futuristic and ergonomic pieces. The result is impressive."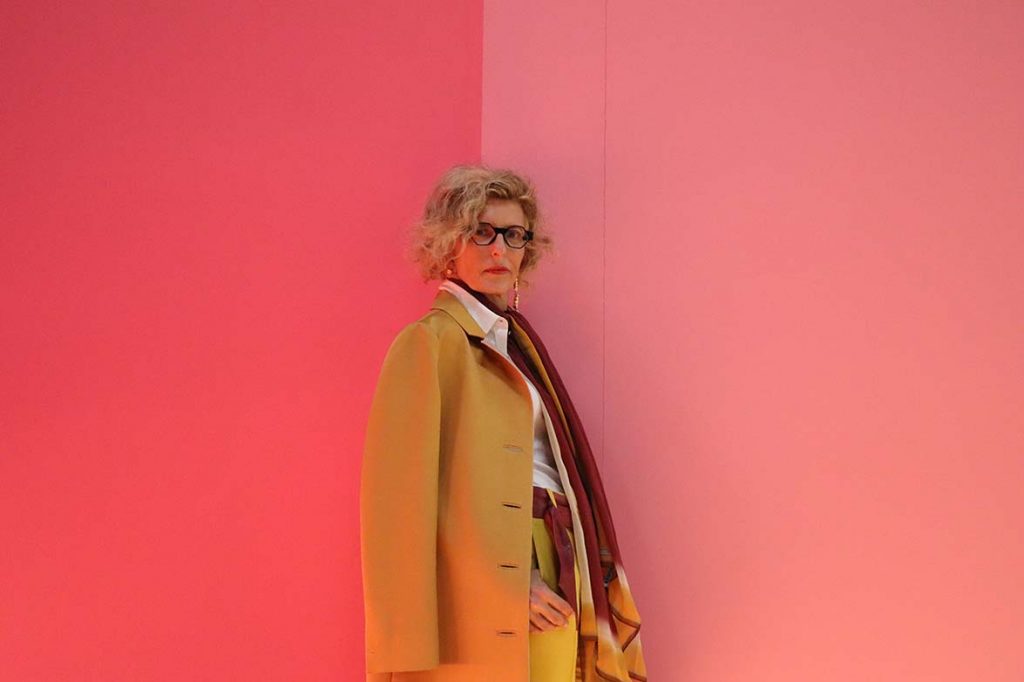 For her part, Marisa Santamaría, director of RED, stated that "it is a real honour to be representing Spanish design" and for RED to be part of "the first time that Spanish design is represented at ARCO, one of the most important art fairs in the world and which always marks the future". "It's really exciting to see the result of Teresa Sapey's design and how she kitted it out, together with RED; in particular how colour connects with the design and art", he added.
On behalf of RED, the following have collaborated in this project Actiu, Akaba, Cármenes, Diabla, Enea, Equipo DRT, Estiluz, Inclass, Joquer, Kriskadecor, LZF Lamps, Nerinea and Ondarreta. Other companies have also collaborated, such as Miliken, Luxiona Finsa and Valentine.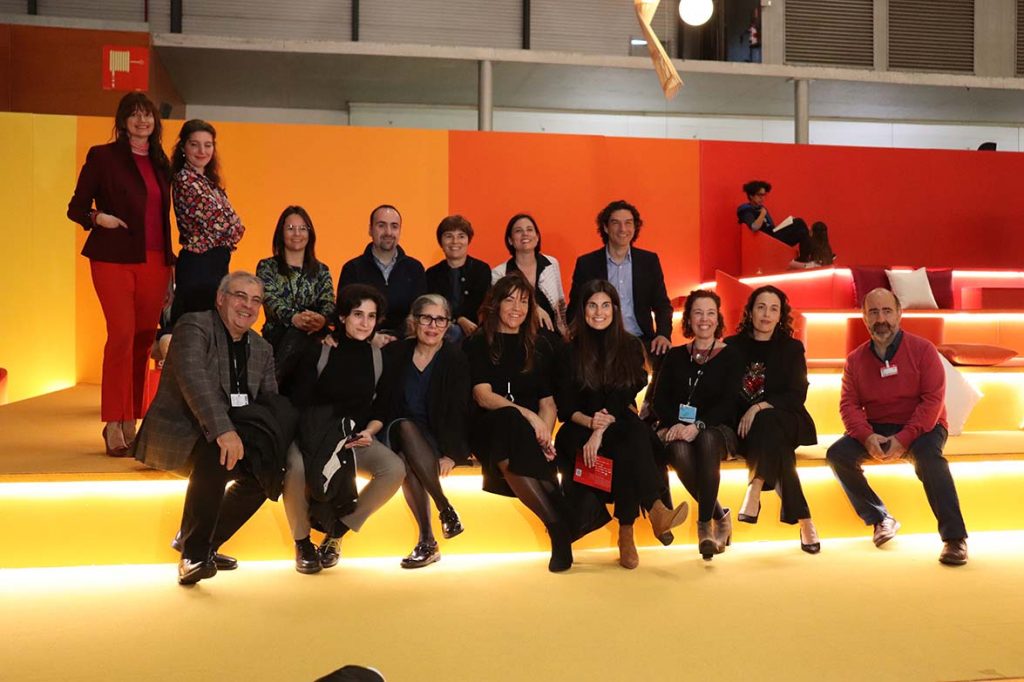 From a 22-metre-long table to the cushions, lamps, chairs, armchairs, tables and textiles; all the pieces in this spectacular lounge are the work of Spanish design companies.
The Project
It is not just a place to escape to and rest; it is space where the visitor is part of a performance where architecture and design are the stars. Inspired by ARCO itself, the designers have turned the VIP Lounge into an abstract and colourful contemporary painting where visitors become part of that work of art when they dive into this room to relax and escape from the hustle and bustle of the fair for a little while.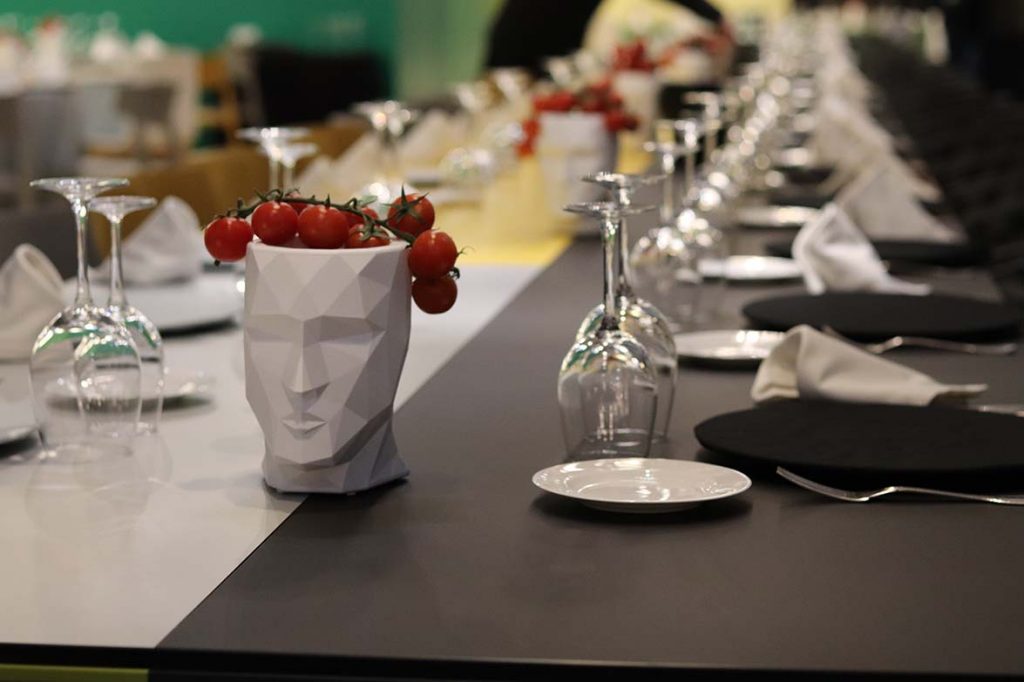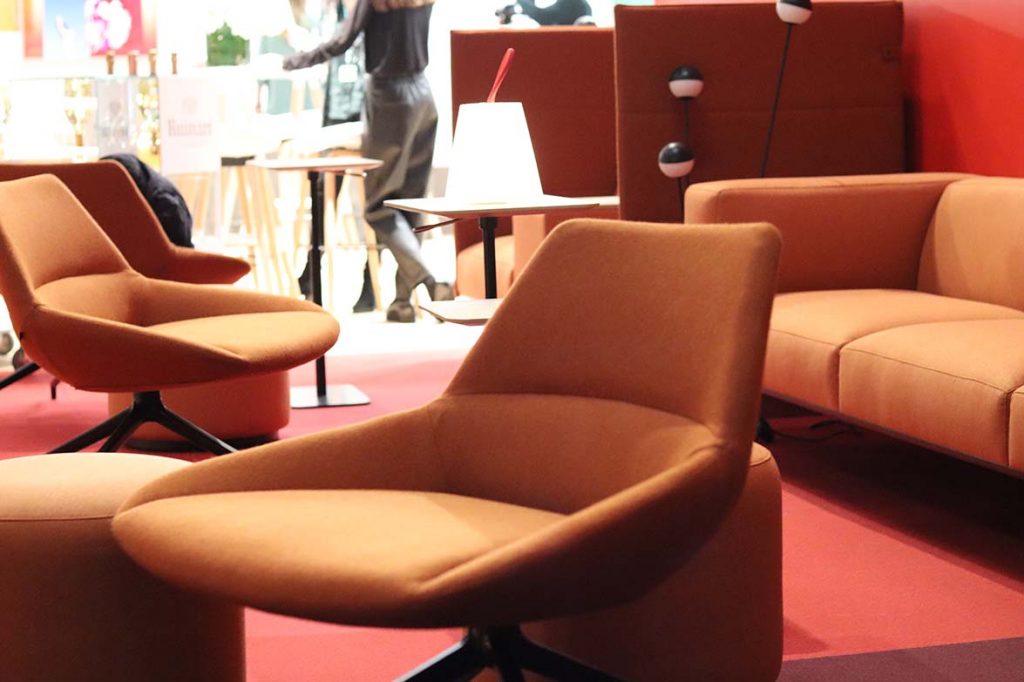 The lounge´s design has the excellence of RED´s 'made in Spain' design, which has provided the pieces of furniture, textiles, objects and surfaces. All the elements are an indispensable part of the functionality and the piece of art that Sapey and Robledo wanted to turn this space into. A lounge that makes fluidity and colour the key points of a space designed for relaxing in, but which has been turned into another one of the event´s works of art.
In addition, this design reflects the essence of design trends such as new technologies, advanced materials in shapes and colours, etc.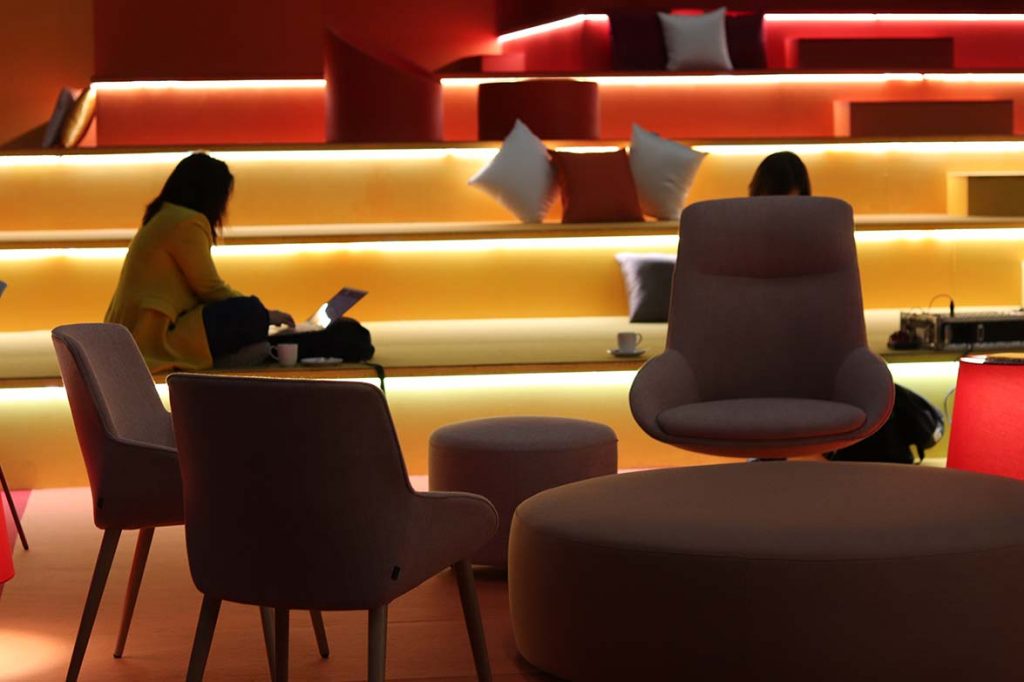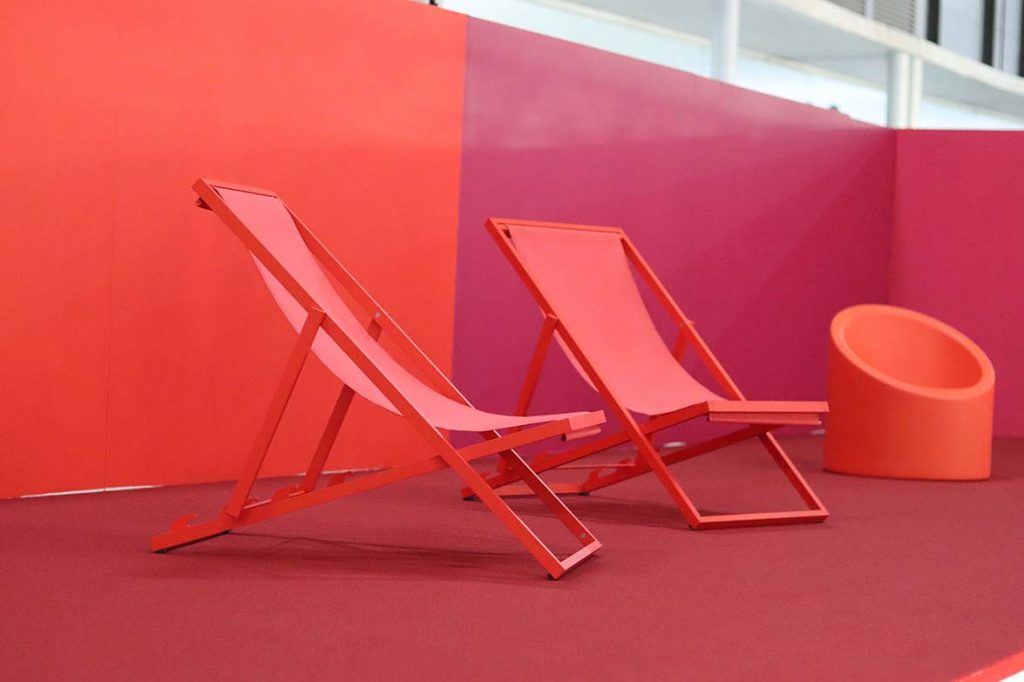 Source: Red-Aede
Read more news related Red published at Infurma
Read more news related with Teresa Sapey published Infurma
Visit the Red website