The Awards ceremony of the 7th Architecture and Interior Design Awards was held on the 22nd May at the Casino on calle Alcalá in Madrid. During the ceremony PORCELANOSA Group awarded the best projects presented this year; over 170 professionals and students participated.
The company returned to gather the best national and international professionals in architecture and interior design in the annual ceremony of their awards, attended by two hundred and fifty guests at the landmark Casino Madrid, a historic building opened in 1910.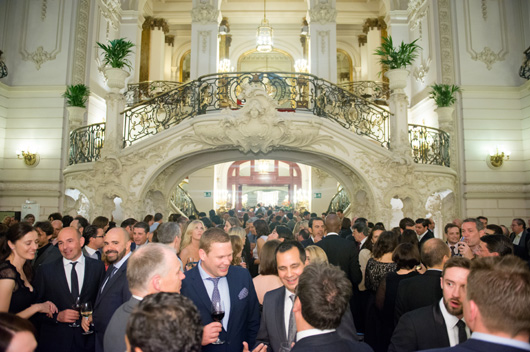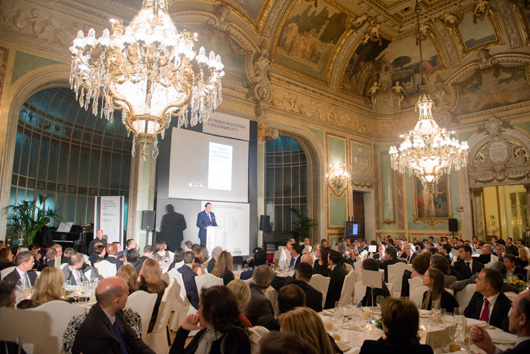 The winner in the professionals section for the Future Projects category was Héctor Romero García (VOLTEO), whilst the student, Patricia Torres Sánchez (CICE, Training School in New Technologies) came top of the class in the students section. On this occasion, the participants designed a commercial space for the group's eight firms, with a showroom space, work area for professionals and a small cafeteria for clients.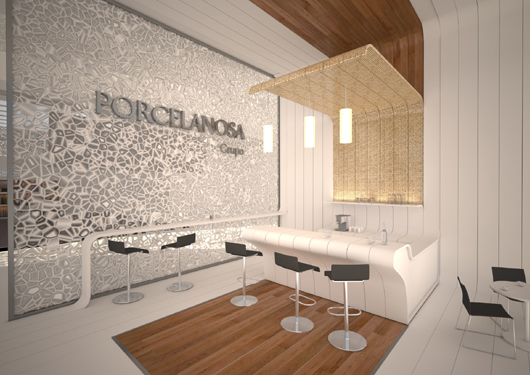 Patricia Torres Sánchez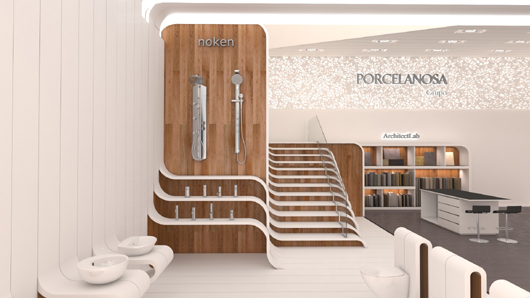 Patricia Torres Sánchez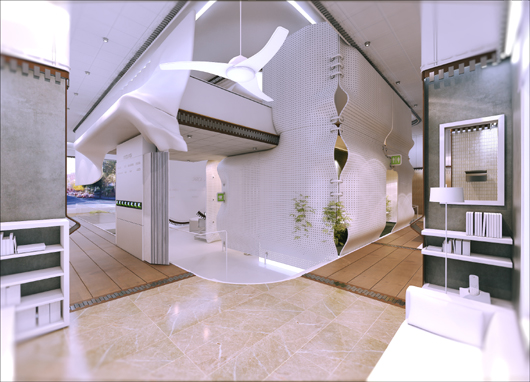 Héctor Romero (Volteo)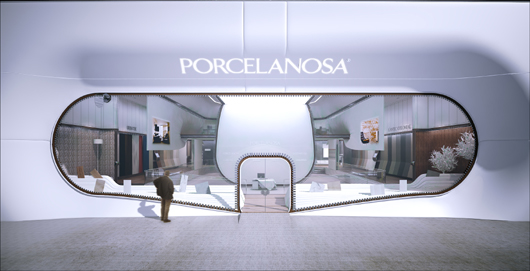 Héctor Romero (Volteo)
The jury composed of the designer Olivier Lapidus, architects, Héctor Ruiz Velázquez and Daniel Libeskind and the interior designers Raquel Chamorro and Francesc Rifé chose the best project made with PORCELANOSA Group materials: 3M Centre of Innovation in Madrid, by Touza Arquitectos.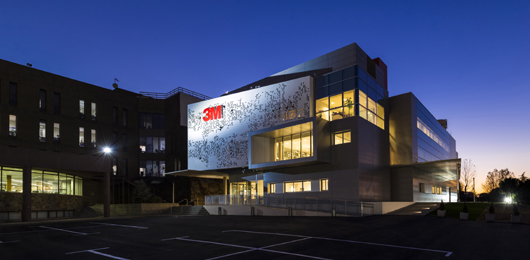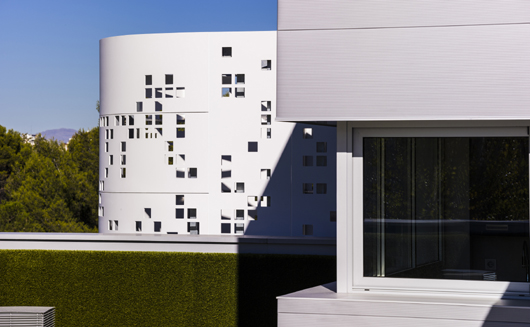 During the seventh edition of these awards, PORCELANOSA Group paid tribute and awarded the works of two nationally and internationally renowned architects: Rafael de La-Hoz (for his contribution to the development of Spanish architecture around the world) and the Portuguese architect, Eduardo Souto de Moura (for his professional career).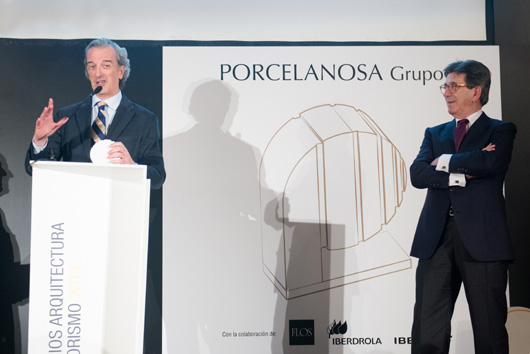 Rafael de La-Hoz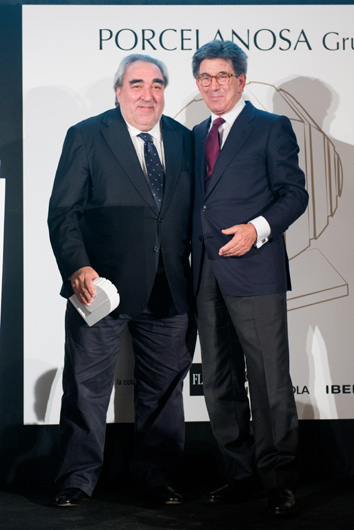 Eduardo Souto de Moura
The ceremony also included one new feature, giving special mentions to professionals from the Eduardo Meneses, Álvaro Linares and Jim Hamilton workshops that used Porcelanosa materials in their interior design projects.
Moreover, the company also created two new awards- Energy efficiency and Contract Prize
The Energy Efficiency Award was given to Juan Beldarrain for the expansion project of the University Carlos III in Getafe.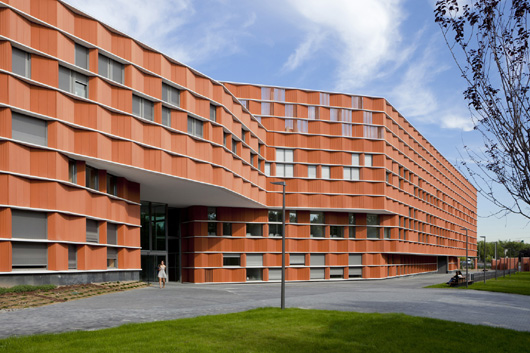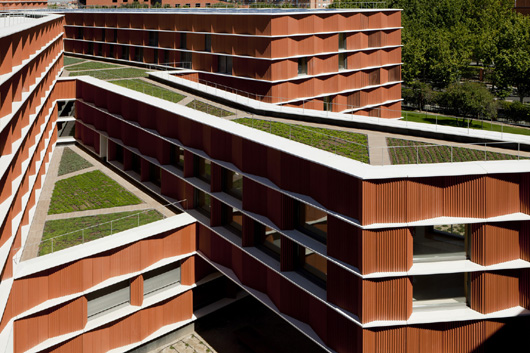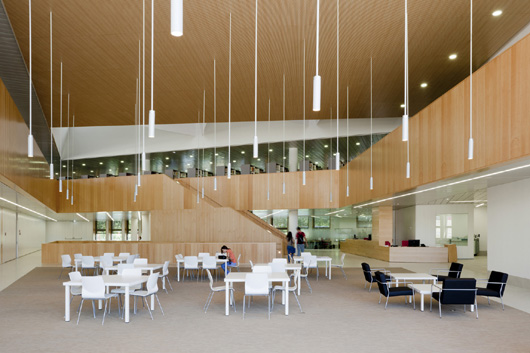 The Contract Prize was given to CastelVeciana Arquitectura studio for the use of Porcelanosa Group products in its many commercial interior projects worldwide.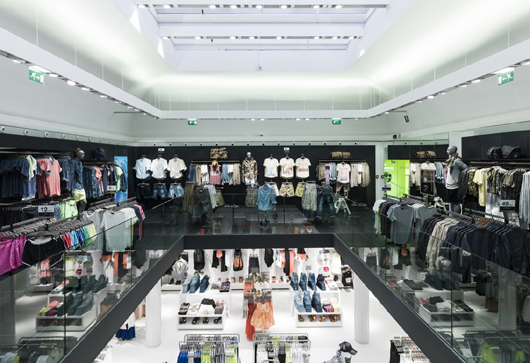 Information & images by courtesy of Porcelanosa Group
Read more news related Porcelanosa Group published at Infurma
Visit the Porcelanosa website