Enea collaborated on the interior desing project of the Basque Culinary Center in San Sebastian (Spain) with three of his best-known collections: Lottus by Lievore Altherr Molina, Oh! by Gabriel Teixidó and Eina by Josep Lluscà which are distributed among classrooms, multipurpose room, library and public areas. Thus, teachers, students and visitors can enjoy the comfort, elegance and warmth of these three well-known products.
The Basque Culinary Center, a building designed by VAUMM Architects, is a foundation created in San Sebastian to ensure continuity in the kitchen as a center of innovation in the future and promote the education of Haute Cuisine professionals. It is the first University of Gastronomic Sciences in Europe.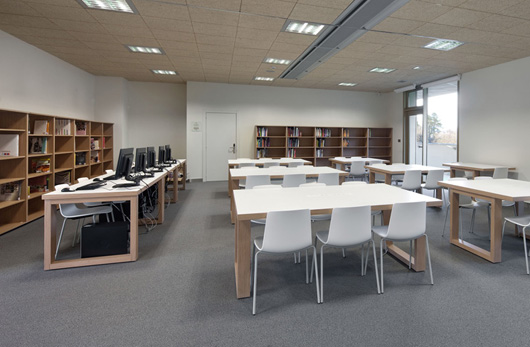 The project makes adapt Enea to customer requirements in terms of products and colors. Sisar tables were tailored to the client, the aluminum color with matte lacquer of Lottus chairs, armchairs and tables of Oh! as well as the Sisar tables were developed ad hoc for the installation. While the wheelchairs Eina MU were specially made to meet the UNE 1729-1.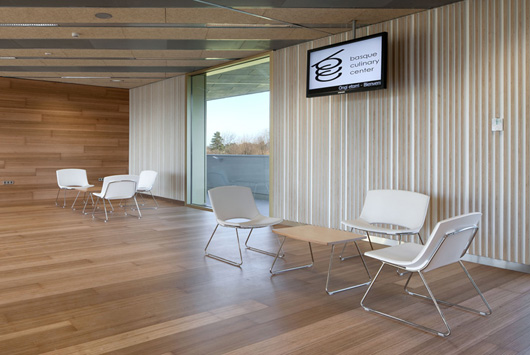 In classrooms and teaching areas were set up 17 sledge chairs of the Oh! collection made in white polypropylene with 319 units of rolling chair Eina MU in gray polypropylene and 102 Sisar tables of different sizes. Special melamine and white aluminum tables for different multipurpose and multifunctional spaces.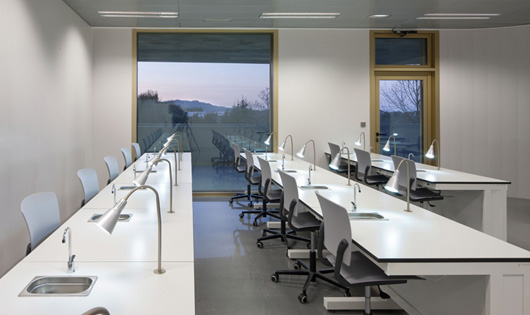 In the other hand, in the rest areas and common areas were set up 6 sledge chairs and 2 tables of the collection Oh! in the Hall and 12 in the VIP room. All this with 306 white polypropylene Lottus seats and 37 upholstered for the meeting room, principal's office and corridors. Finally, in the corridors, 17 tables with folding worktop and 6 white cabinets white for different spaces.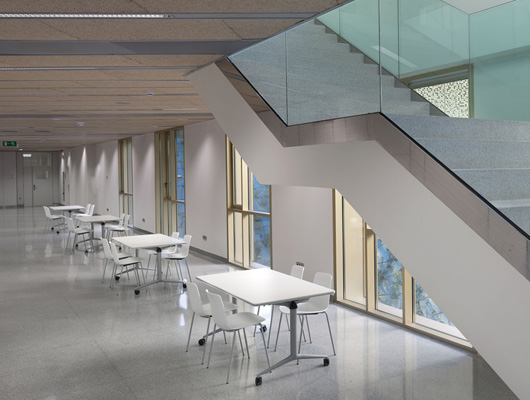 Enea is a company founded in 1984 with the clear aim of providing a contemporary product design, suitable for all types of spaces (interior private offices, hotels, auditoriums, conference rooms, etc.).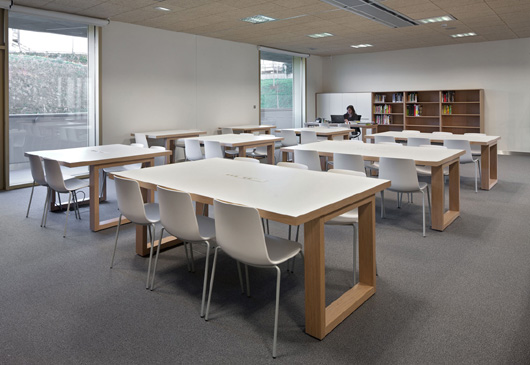 Since its beginning, the company has positioned itself as one of Europe's leading authorities on chairs. This has been possible thanks to the collaboration of prestigious designers and experience as Josep Lluscà, Gabriel Teixidó and Lievore Alhterr Molina.
Visit the Enea website
Visit the Basque Culinary Center website