Arata Isozaki, distinguished Japanese architect, city planner and theorist, has been selected as the 2019 Laureate of the Pritzker Architecture Prize, the award that is known internationally as architecture's highest honor
Lauded as a visionary amongst his international contemporaries, Isozaki's forward-thinking approach, deep commitment to the "art of space," and transnational methodology have been evidenced since the 1960s . The prolific architect has been credited with facilitating dialogue between East and West, reinterpreting global influences within architecture, and supporting the development of younger generations in the field . His precision and dexterity are demonstrated through his mastery of an intercontinental range of building techniques, interpretation of site and context, and intentionality of details.
Ōita Prefectural Library, photo courtesy of Yasuhiro Ishimoto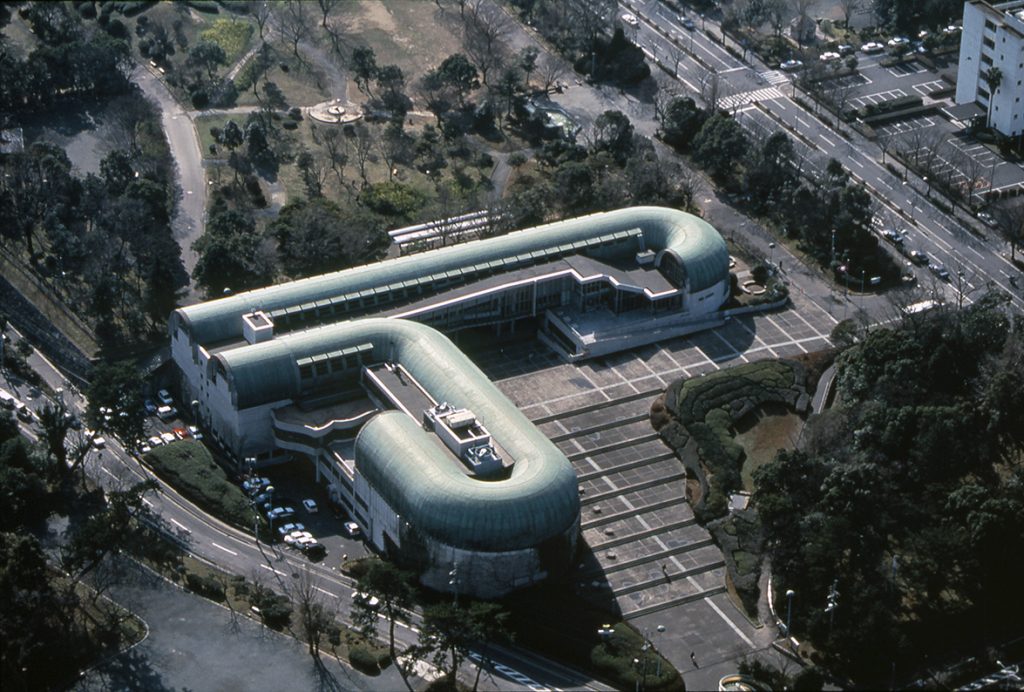 Kitakyushu Central Library, photo courtesy of FUJITSUKA Mitsumasa
The 2019 Jury Citation states, in part, "Possessing a profound knowledge of architectural history and theory, and embracing the avant-garde, he never merely replicated the status quo, but his search for meaningful architecture was reflected in his buildings that to this day, defy stylistic categorizations, are constantly evolving, and always fresh in their approach."
Isozaki's early successes in architecture transpired during the era following the Allied occupation of Japan, when the country sought to rebuild itself after the ruins of the Second World War . "I wanted to see the world through my own eyes, so I traveled around the globe at least ten times before I turned thirty . I wanted to feel the life of people in different places and visited extensively inside Japan, but also to the Islamic world, villages in the deep mountains of China, South East Asia, and metropolitan cities in the U .S . I was trying to find any opportunities to do so, and through this, I kept questioning, 'what is architecture?'," recalls the Laureate.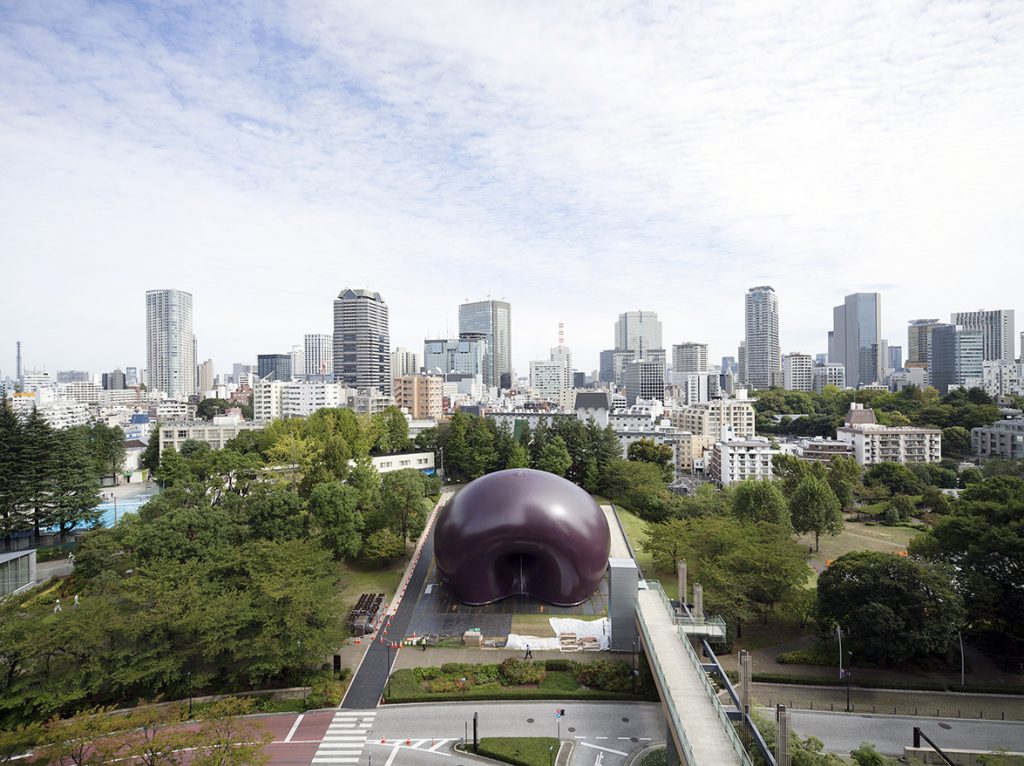 LUCERNE FESTIVAL ARK NOVA, photo courtesy of Iwan Baan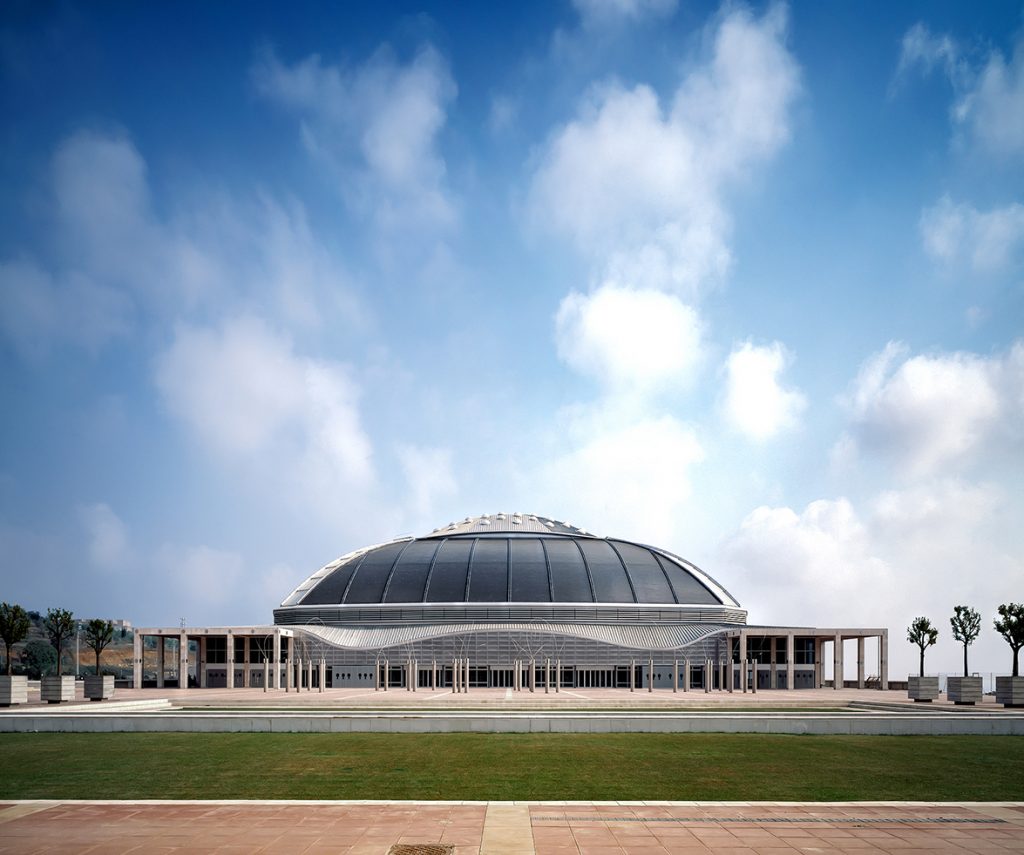 Palau Sant Jordi, photo courtesy of Hisao Suzuki
Not only did he extend efforts to physically reconstruct his native hometown with buildings including Ōita Medical Hall (1959-60) and Annex (1970-1972 Ōita, Japan), and the Ōita Prefectural Library (1962-1966 Ōita, Japan, renamed Ōita Art Plaza in 1996), but also redefined mutual exchange between eastern and western societies, allowing Japanese vision to inform European and American design, particularly in the 1980s.
"Isozaki was one of the first Japanese architects to build outside of Japan during a time when western civilizations traditionally influenced the East, making his architecture—which was distinctively influenced by his global citizenry—truly international," comments Tom Pritzker, Chairman of Hyatt Foundation . "In a global world, architecture needs that communication."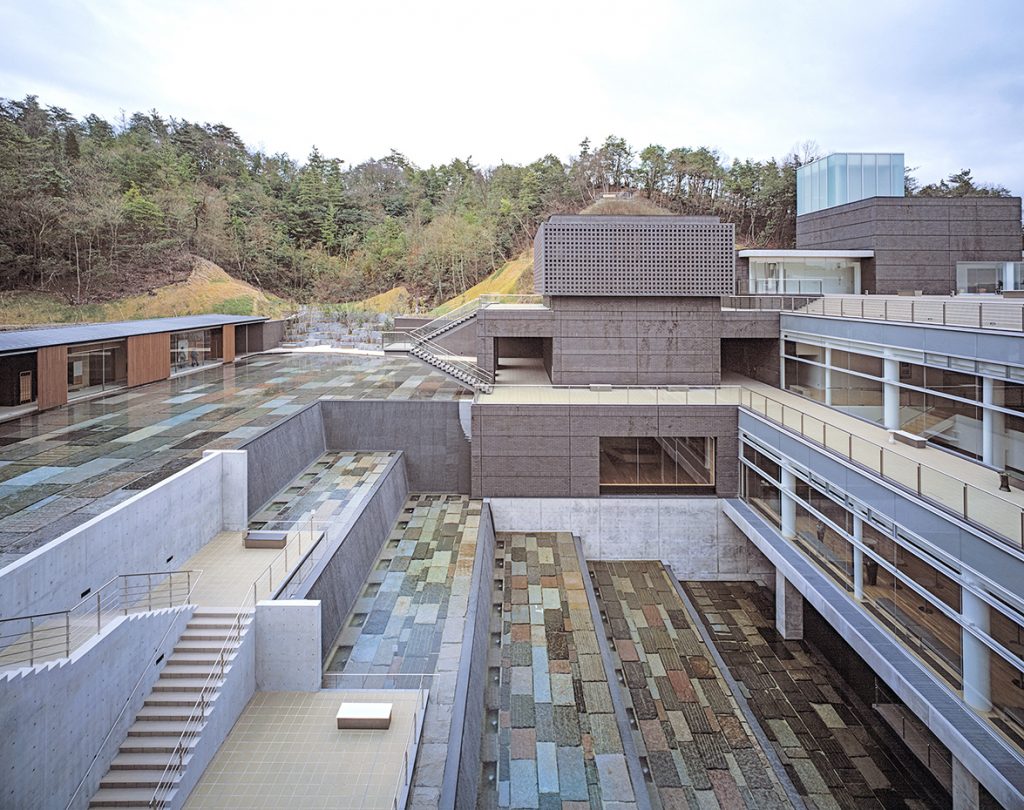 Ceramic Park Mino, photo courtesy of Hisao Suzuki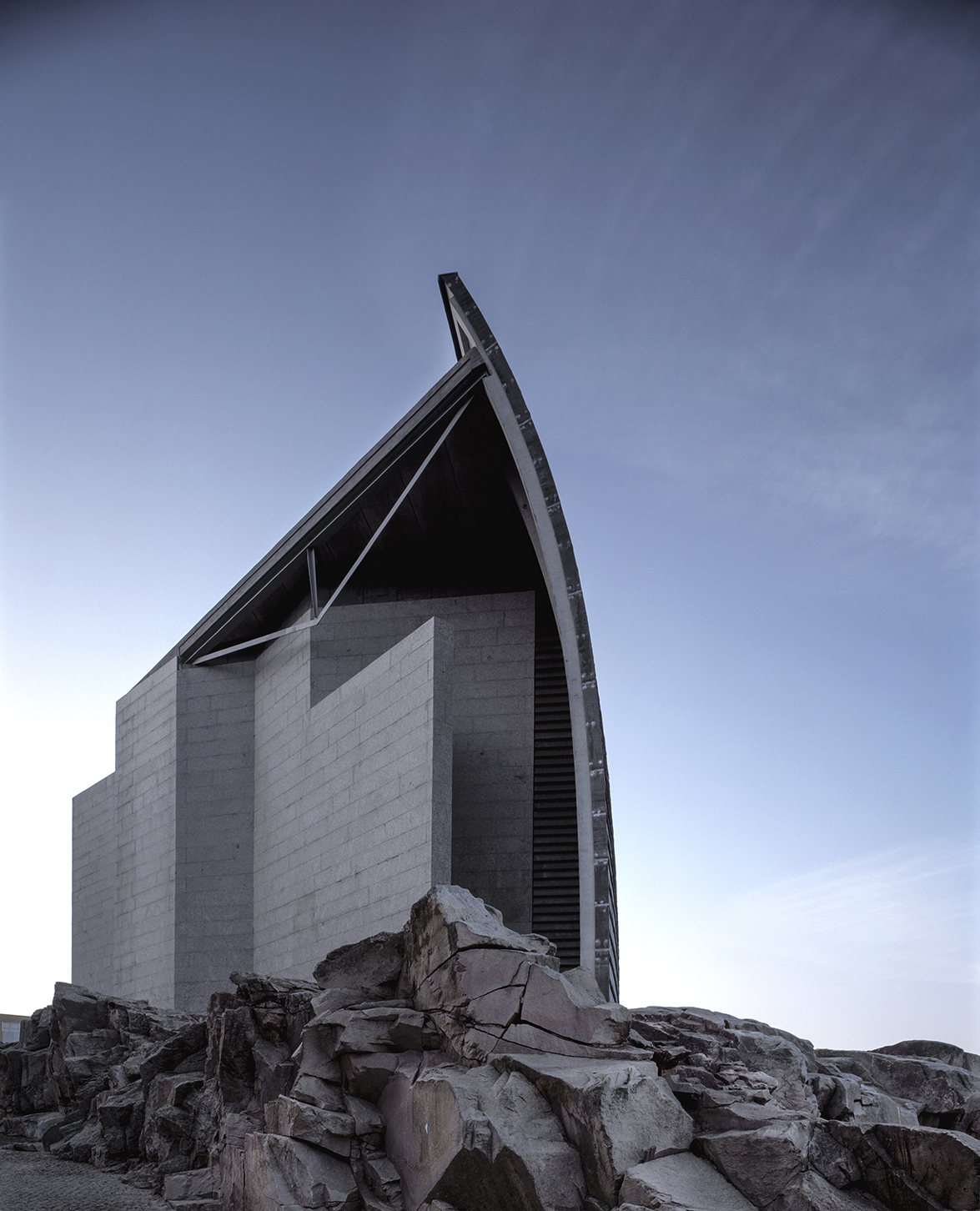 Domus: La Casa del Hombre, photo courtesy of Hisao Suzuki
His buildings appear geometrically simple, but are infused with theory and purpose . The Museum of Contemporary Art, Los Angeles (1981-1986 Los Angeles, United States) was the architect's first international commission.
Isozaki's work has thus far surpassed six decades and over one hundred built works throughout Asia, Europe, North America, the Middle East and Australia . Other prominent works include the Kitakyushu City Museum of Art (1972-1974 Fukuoka, Japan), Tsukuba Center Building, (1979-1983 Ibaraki, Japan), Art Tower Mito (1986-1990 Ibaraki, Japan), Nara Centennial Hall (1992-1998 Nara, Japan), Pala Alpitour (2002-2006 Torino, Italy), Himalayas Center (2003-2013 Shanghai, China), Allianz Tower (2003-2014 Milan, Italy), Qatar National Convention Center (2004-2011 Doha, Qatar), and Shanghai Symphony Hall (2008-2014 Shanghai, China).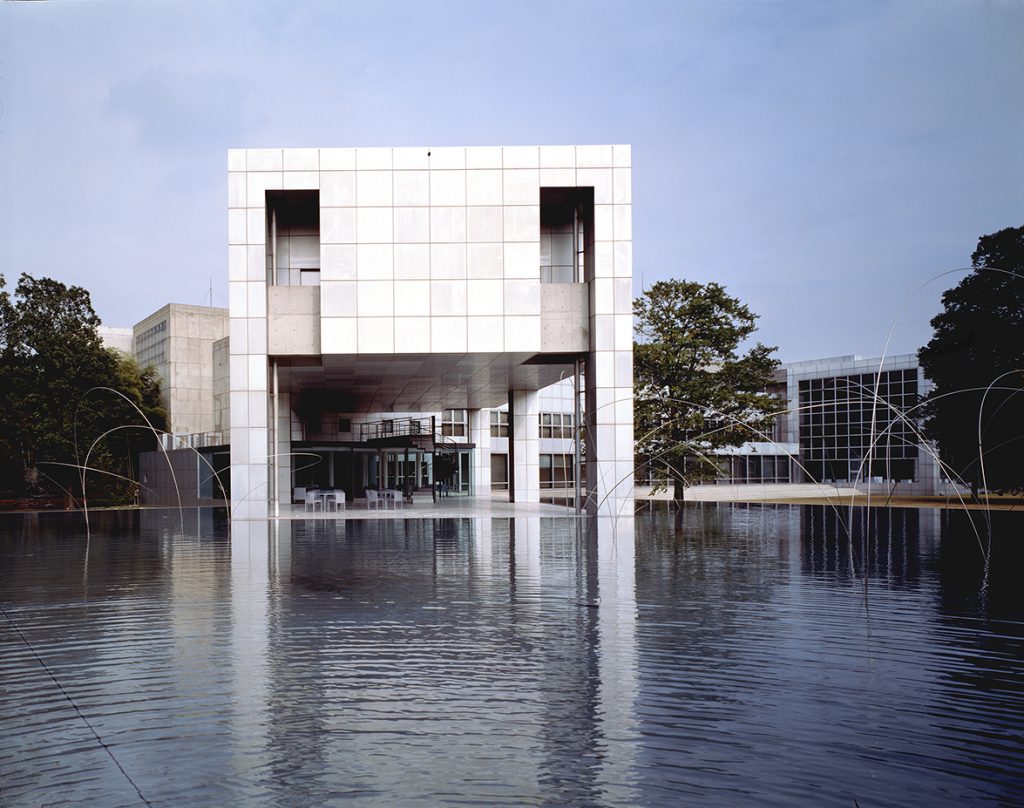 MOMA Gunma, photo courtesy of Yasuhiro Ishimoto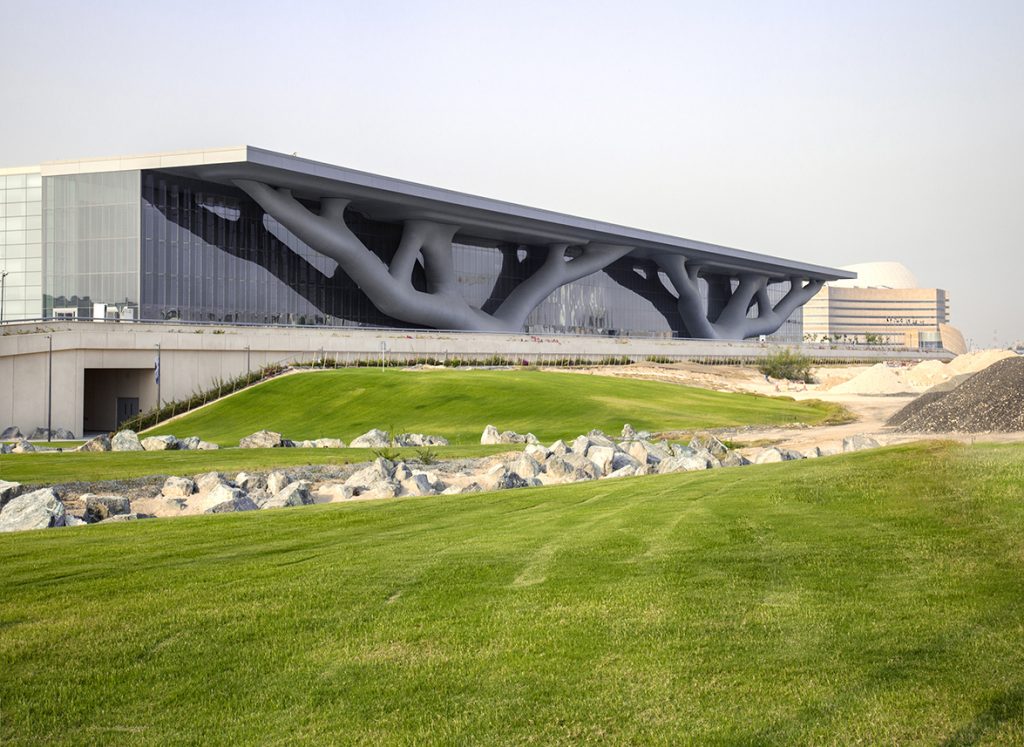 Qatar National Convention Center, photo courtesy of Hisao Suzuki
Source: Pritzker Architecture Prize
Read more news related Pritzker Architecture Prize published at Infurma