An installation of 8 Bety lamps of arturo alvarez dressed the inaugural concert of Espazos Sonoros, a music festival that takes place on heritage sites, celebrated on September 15th at the church of Santa Maria in Baiona, Galicia, Spain.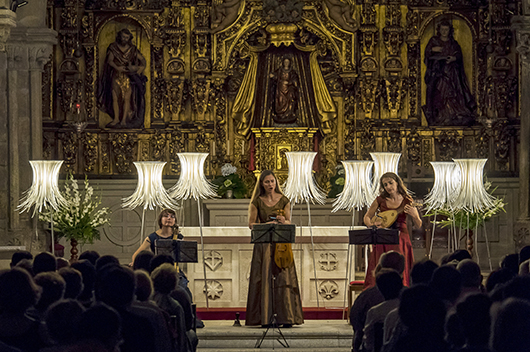 title="Más..." />
Bety's femininity and sophistication provided the warm and welcoming atmosphere that surrounded the Italian group laReverdie while performing Vergine Bella, a tribute to the female figure in the Middle Ages.
This initiative is enclosed in the celebration of the 20th anniversary of the firm, an approach to the cultural industry through projects that share the same values: the human being and his emotions as a core idea, a strong bet on local development and sustainability, and the design and manufacture of handmade products, made with care and detail.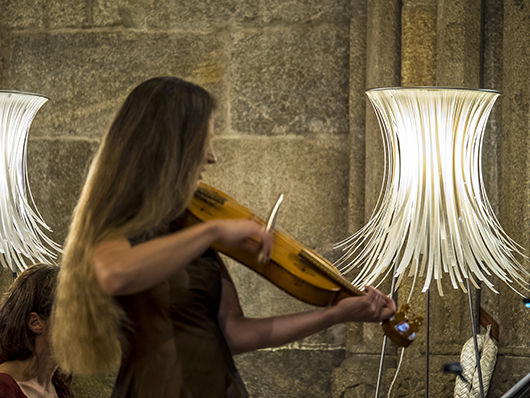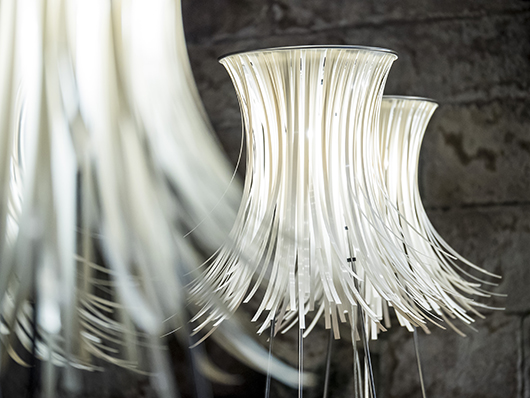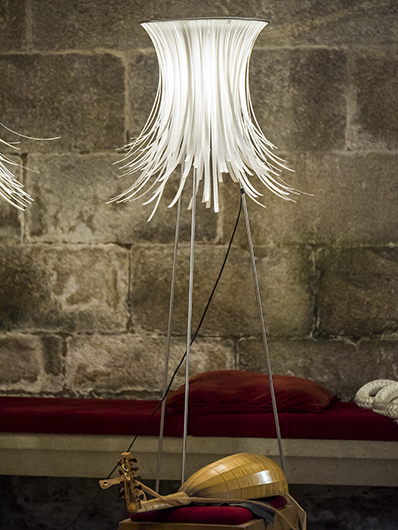 Source: Arturo Alvarez
Photographer: Andrés Fraga
Read more news related Arturo Alvarez published at Infurma
Visit the Arturo Alvarez website