Today, a lamp is far more than "just" a light source - it is a statement and a decorative design element that is used to personalise a house and make it feel like home. What is more, the digitisation of private dwellings means that the smart homes sector is also in the spotlight when it comes to lighting design. Lighting in private homes is thus on the verge of a mini revolution: intelligent lighting control that creates a well-balanced ambience whilst simultaneously saving resources on a sustainable basis - these are issues that are increasingly on consumers' minds.

Pure Editions, Stand: Ebb & Flow, Halle 2.2
It is also the case that, with the huge success of LED technology, the wider field of architectural lighting is becoming more and more interesting when it comes to private sector applications. Thanks to energy-saving technology and convenient control options, downlights, track-based systems, panel lights, lighting strips and wall washer lighting - which were previously only in wide-spread use as technical lighting in offices, workshops, museums and hotels - are now also available for installation in private living rooms, kitchens and bathrooms or for atmospheric lighting on garden terraces.

Light has, therefore, become a complex issue for everyone who is concerned with interior design - whether privately or professionally. Light is simply an element of design. To that effect, the international interiors show imm cologne aims to sharpen the focus on light. "A demand for holistic living concepts has arisen as a result of the trend towards individualisation and digitisation in the home living sector," explains Arne Petersen, Vice President Trade Fair Management at Koelnmesse GmbH. "More and more people have immersed themselves in the subject of interiors, and they need an overview of all of the possibilities in the home living sector, just as we provide at imm cologne. And there's nowhere else that does this as well as imm cologne. The links between light and furnishings, and between light and textiles, need to be highlighted. And we are best-placed to do this." At imm cologne 2018, the subject of light will be illuminated from two key perspectives: firstly, decorative light in its most varied forms and lighting-fixture designs and, secondly, technical lighting with complex and easily controllable lighting solutions.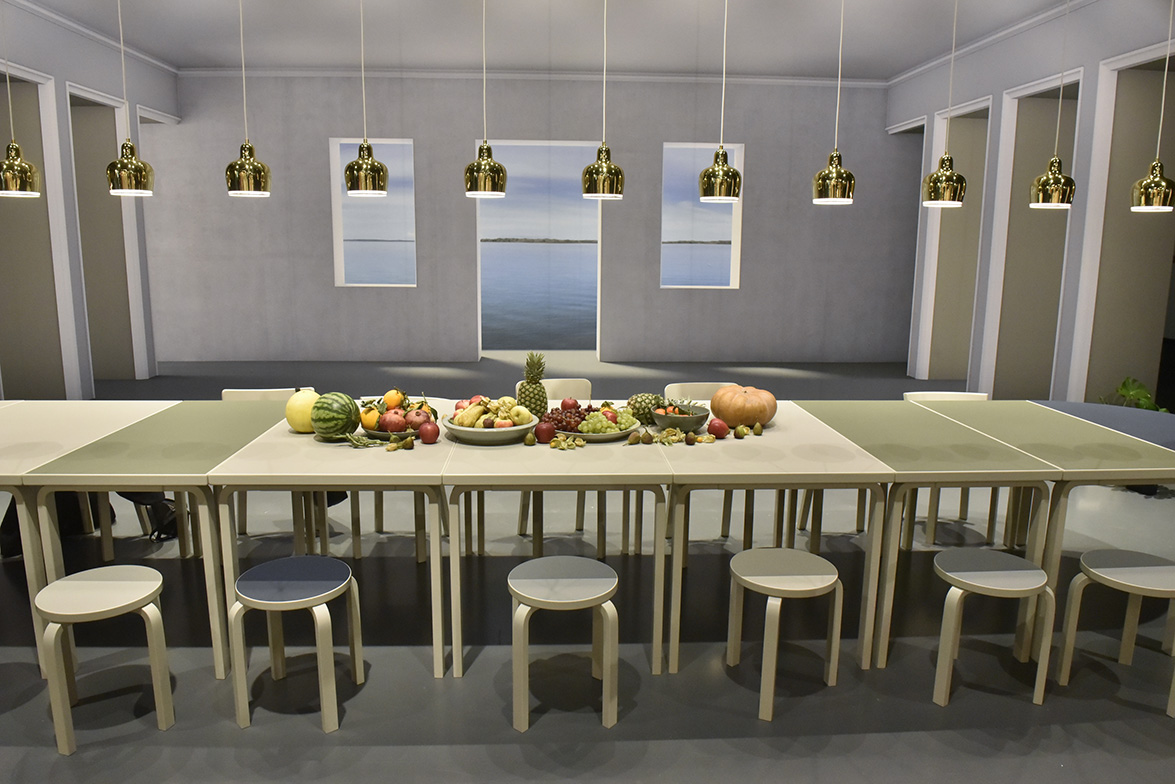 Pure Editions, Stand: artek, Halle 2.2
Decorative light 2018: a focus at Pure Editions

Luminaires that emit subtle light, add the final touch to a room as a design element or pick out key eye-catching features will be found in abundance in the Pure Editions area. "Pure Editions stands for young, visionary and innovative design", explains Dick Spierenburg, Creative Director of imm cologne. "So, it was a logical step for us to put greater focus on decorative lighting design here. As the showcase for design installations, Halls 2.2, 3.1 and 3.2 are very popular with interior designers and end users. The addition of the subject of light to the focus of Pure Editions fits in very well with the overall concept and we are certain that trade fair visitors will appreciate this holistic approach to interiors."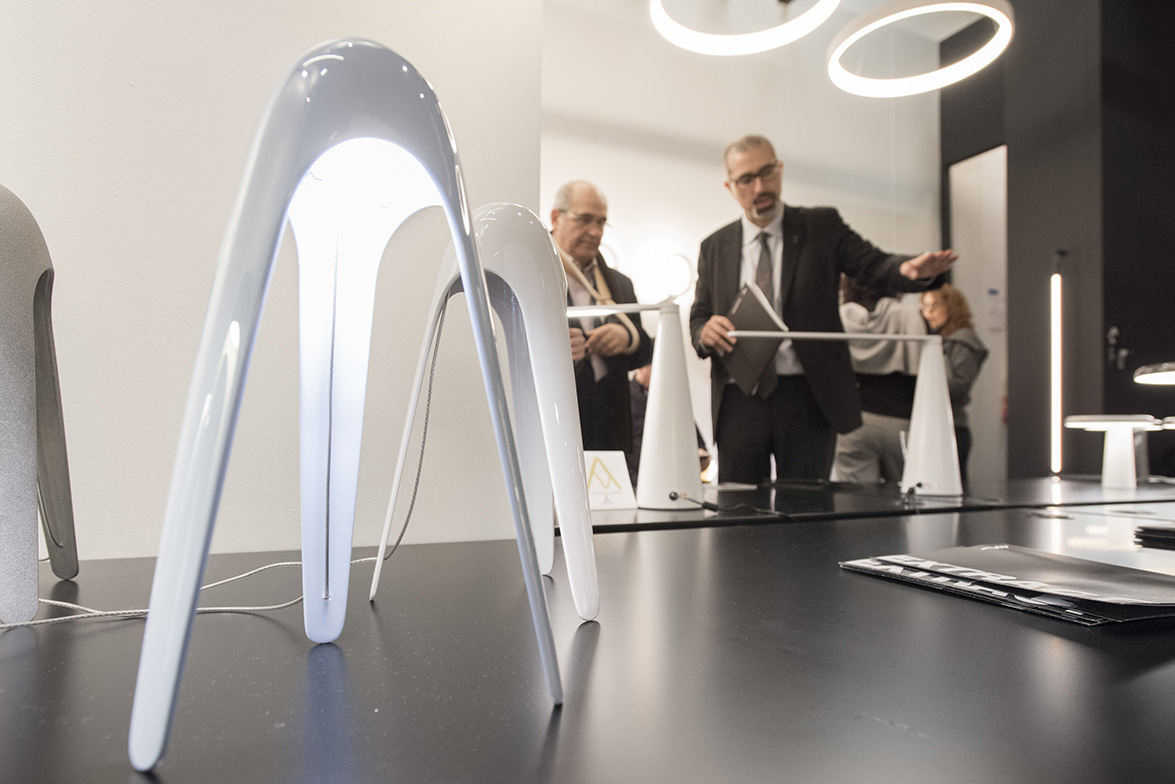 Stand: Martinelli Luce spa, Pure, Halle 11.2
Special exhibitions and supporting programme on the subject of light

At the next imm cologne, the event highlight of Pure Editions, the visionary living space installation "Das Haus - Interiors on Stage", will also be dominated by creative lighting. imm cologne has named the Czech creative talent Lucie Koldova as the new "Das Haus" designer. She will have a free hand in demonstrating her special talent for designing lighting fixtures and creating captivating lighting effects when she interprets the approximately 180-square-metre ephemeral structure in Hall 3.2. And Featured Editions, the special exhibition format at Pure Editions, in which exhibitors and creatives work together to turn products into extraordinary objects, has also embraced the "light" theme for next year's event. On around ten sites spread between Halls 2.2 and 3.2, a wide variety of lighting installations will fill the tent like lighting fixtures that form the transparent structure for Featured Editions 2018. Alongside the product presentations and design events, a special programme of talks on a broad range of subjects relating to light will provide architects, interior designers and end users with additional information and inspiration.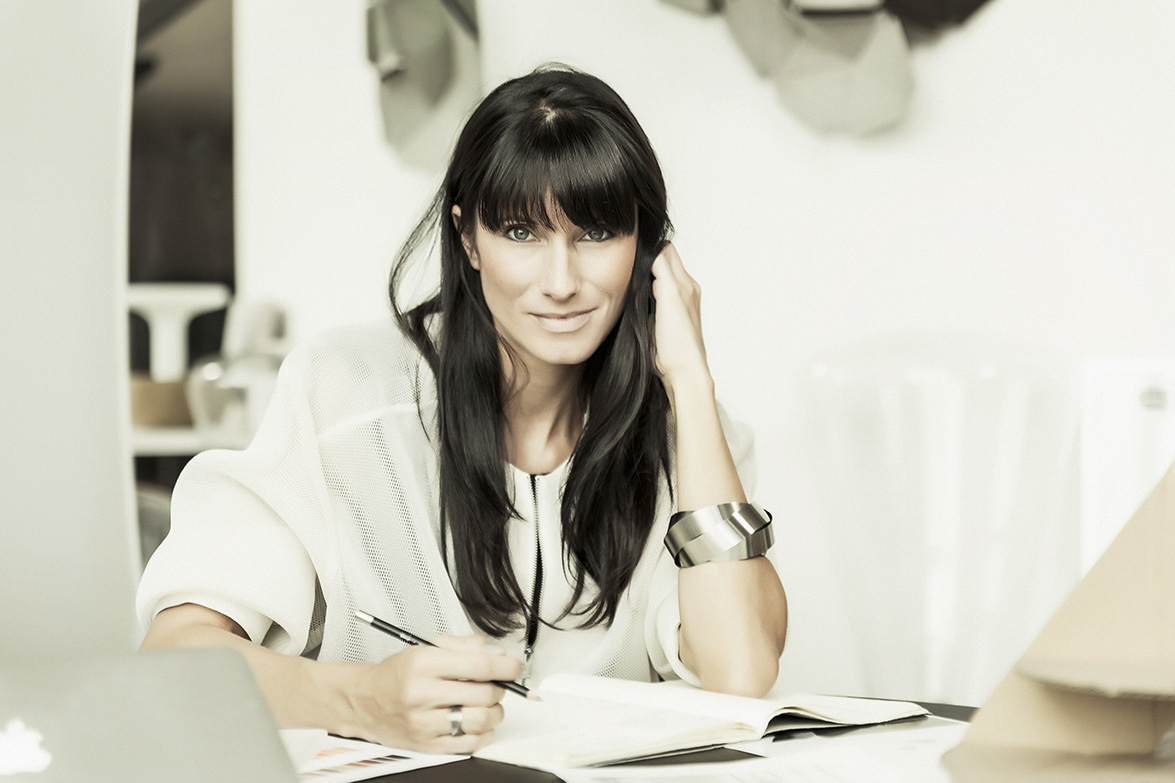 New exhibition format Pure Architects presents the technical and creative possibilities offered by architectural lighting solutions

Pure Architects, on the other hand, is transforming itself into the home of technical lighting. LEDs, integrated lighting systems, lighting technology, lighting design, architectural lighting - the subject takes on a whole new dimension in the new-look Hall 4.2. The intelligent and efficient control of light sources via apps is just one topic waiting to be discovered in the smart homes segment. "Visitors will also get to see behind the scenes of technical lighting," explains Spierenburg. "This will be especially interesting for installation technicians and architects. But we are certain that Pure Architects and the subject of technical lighting will also inspire trade fair visitors who are in the middle of renovating their homes, remodelling or building a new house. With the addition of Pure Architects to the Pure range, we are bringing all of the well-established interiors components together in one exhibition format. This is unique in the trade fair world."

Source: imm cologne

Pictures from imm cologne 2017

Read more news related Imm Cologne published at Infurma

Visit the imm cologne website