The Luxury Living lamp designed like a deer is both majestic and spectacular; a special object with an exclusive shape, created to furnish and light up luxury interiors.
With its 2-metre height and 55 kg weight, the lord of the woods features a large padded structure covered with suede leather, while the lights shine from the top of the antlers made of faceted chrome steel.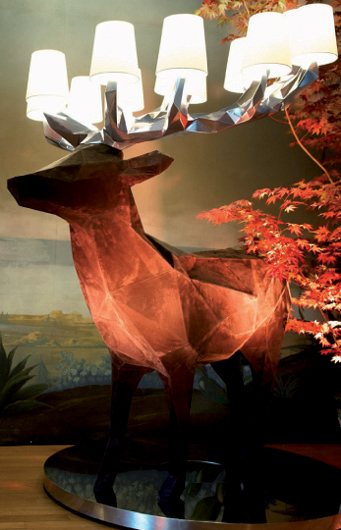 12 expert craftsmen took 100 work hours to make this one-of-a-kind piece.
The photo has been made in a beautiful living furnished by Fendi Casa.
Source: Club House Italia
Read more news related Club House Italia published at Infurma
Visit the Club House Italia website