Spanish company Ramis performed, once again, a design exercise that meets the criteria and benefits most desired by young and urban couples. With a fusion of minimalist and new soft colors allow you to choose the most attractive composition. Ramis is connected to the current home with new program of bedrooms ON.
In addition, ON connecting two image trends, Cross and Linea, which allow customizing the most requested styles. The colors of the new program ON are combinable, modern and decorative placidity oriented.
The shapes, straight or slightly curved, close this innovative program with overlapping elements, panels and even upholstery.
Ultimately, ON represents the latest effort by Ramis to satisfy their customers with a contemporary furnishings, connected with the times and price competitiveness that characterizes this experienced brand.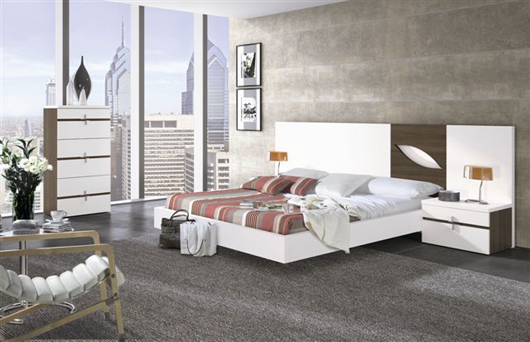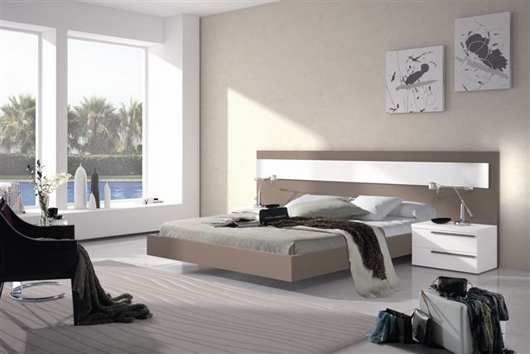 Find out the details of great relevance that offers ON in headboards, side tables, chest of drawers and chiffoniers.
The headboards of ON berdrooms bring different furnishing concepts through its various formats, with panels, with utility or the width of the bed. Complete your choice with curved details, overlapping pieces, shaped or straight lines and choice of upholstery.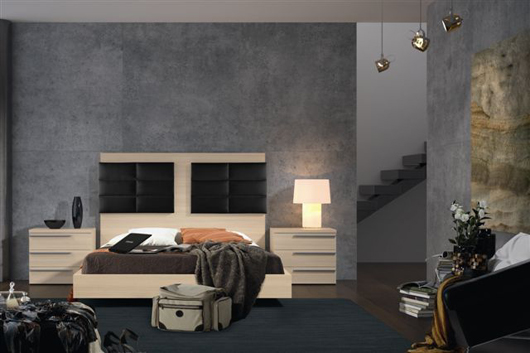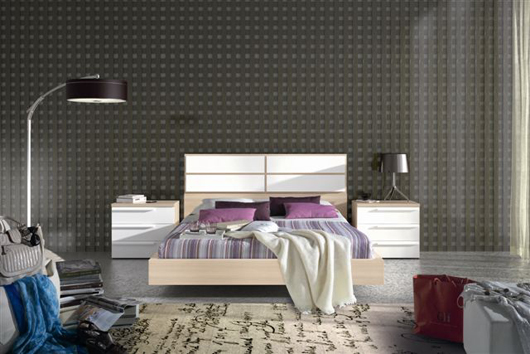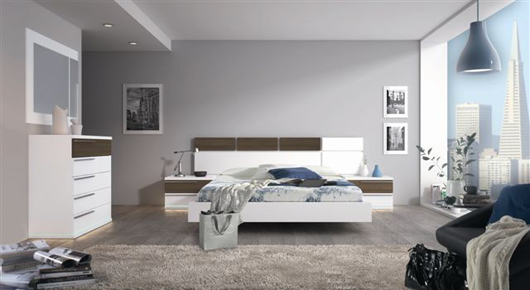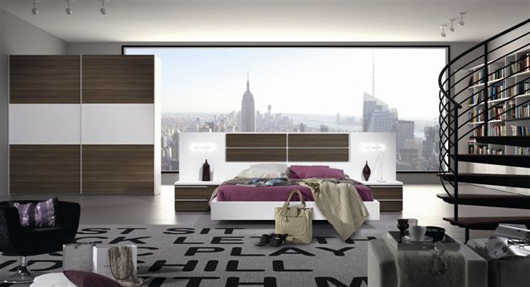 With two very spontaneous ideas, Cross and Linea, ON Bedrooms Program provides two types of tables, chest of drawers and chiffoniers. Cross is characterized by cross-shaped handles. Linea, for their straight handles, horizontal and finished with a touch of ice color.
Actually, two decorative concepts, two simple details, they provide a different personality and with a high decorative level.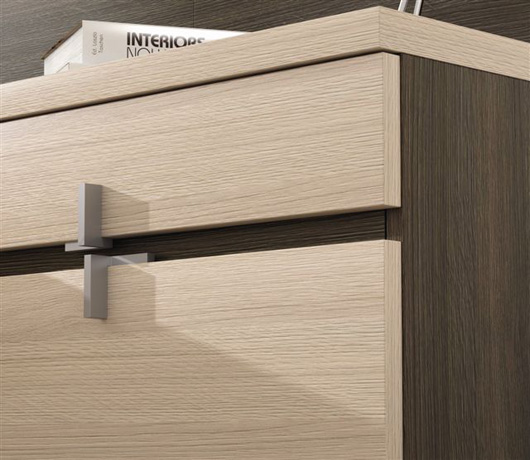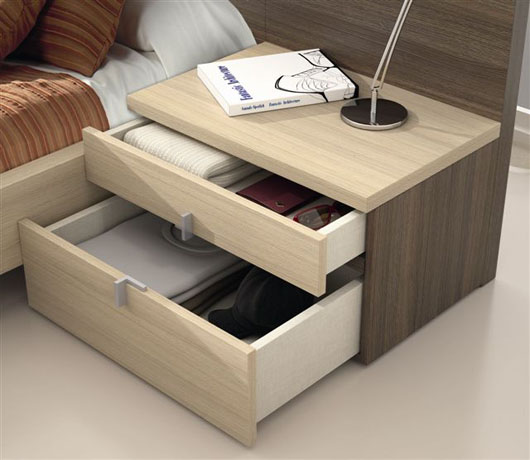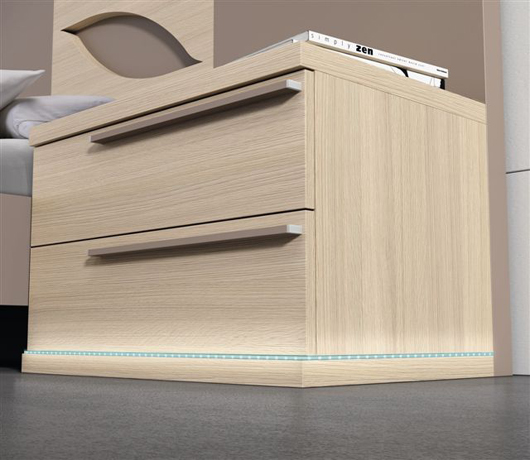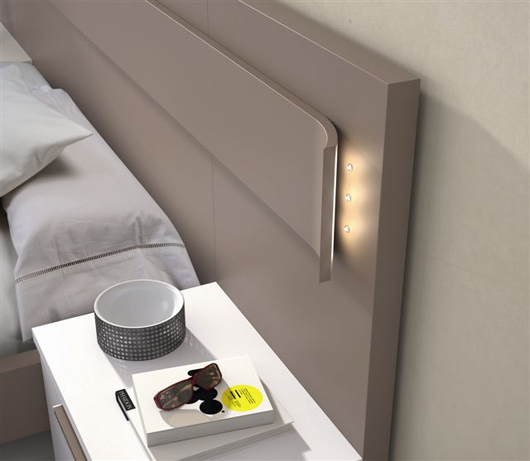 The color range of new ON Bedrooms Program is focused to a current view of the warmth. Colors like Nordic Oak, Smoked Oak o White, is supplemented with headboard details.
A colorful very responsive to current trends, a large attractive and enduring vision a discrete fashion that lasts over time.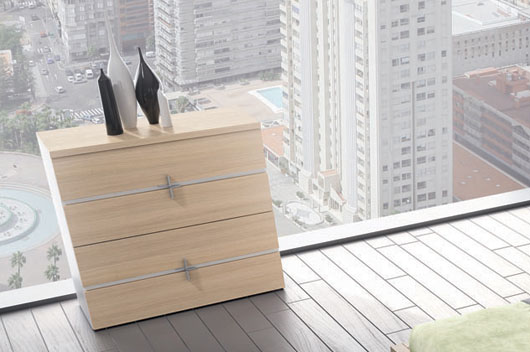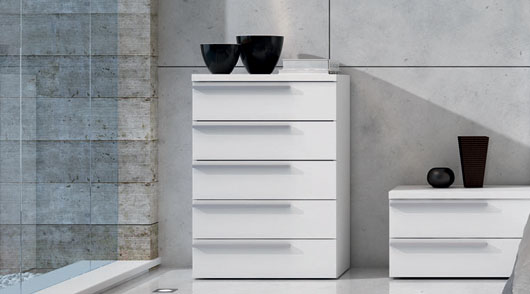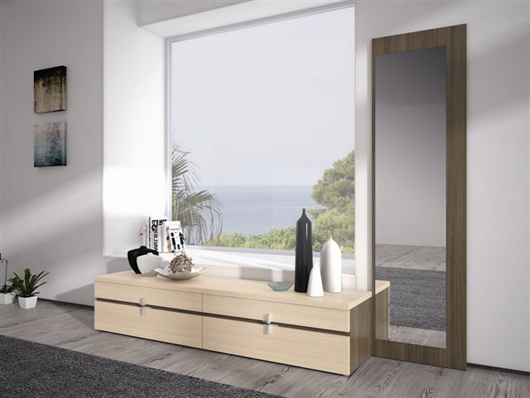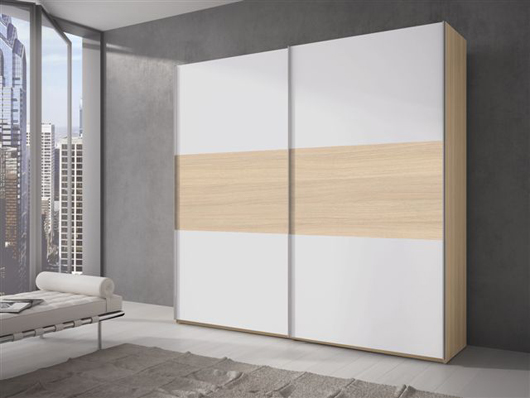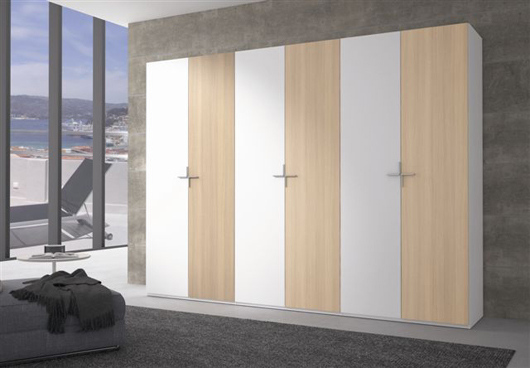 Source: RAMIS
Visit the Ramis website