Benito presents its new products for 2016. Four new collections of site furnishings, street lighting, playground equipment and covers that won't go unnoticed in its extensive catalogue. They are the latest stage in what will be the brand's new image in the next few years.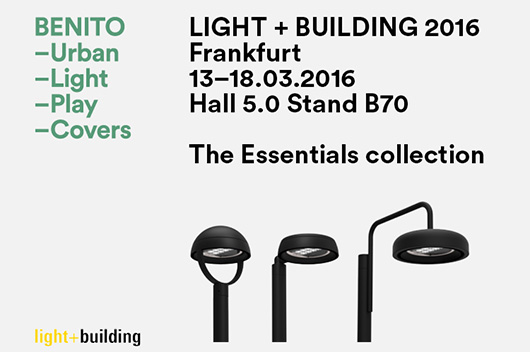 One step further in its mission to equip our streets with more affordable products while upholding its commitment to quality, innovation and good design. The experience and technical capacity of a company with a long and proven track record is now boosted by such values as elegance, ingenuity, personality and identity to offer new products that will help improve public spaces.
BENITO is the heir to a century-old machinery casting and forging business that has become a world leader in the urban equipment industry, present in more than 50 countries. It controls every phase of the production process - design, manufacture, distribution and sale - and offers four families of products: Urban (site furnishing), Light (street lighting), Play (playgrounds and sports equipment) and Covers (covers and grates).
More than 6,000 catalogue items, 500 patents and an accessible and democratic design philosophy that upholds a commitment to quality and innovation in adapting its products to market and user needs. BENITO has been ISO 9001-certified since 2001 and holds specific approvals and quality and technical certificates for each of its products in different countries.
-Urban
Citizen
Design Eugeni Quitllet
CITIZEN is the first collection of site furnishings by Eugeni Quitllet, who spent a decade working closely with Philippe Starck and is now one of Spain's most internationally renowned designers. He has come up with a comfortable, contemporary bench with different finishes and compositions and a matching, highly versatile litter bin. Both have been created with a distinct identity and a vocation to share the city and its public spaces in harmony with the people who live there. Naturally and with style. The design features an organic profile that is the outcome of the symbiosis between the delicate beauty of nature and the resistance required for everyday use.
Read more news related Eugeni Quitllet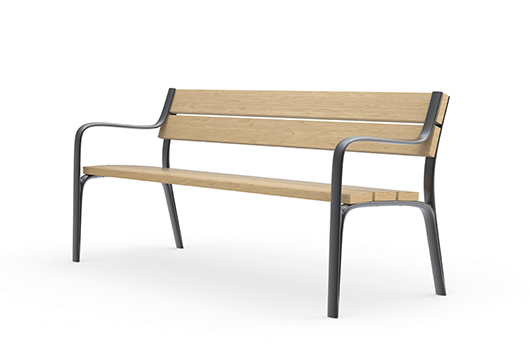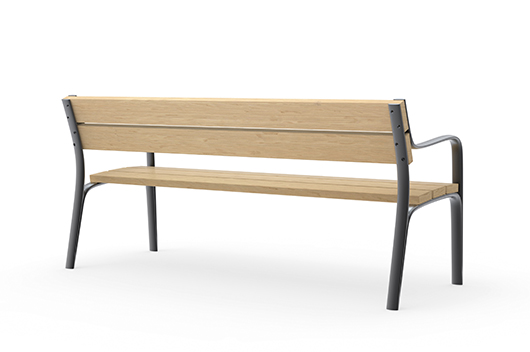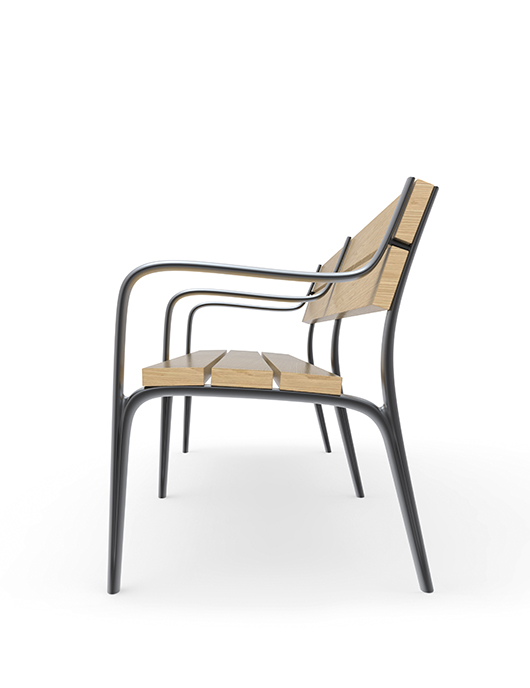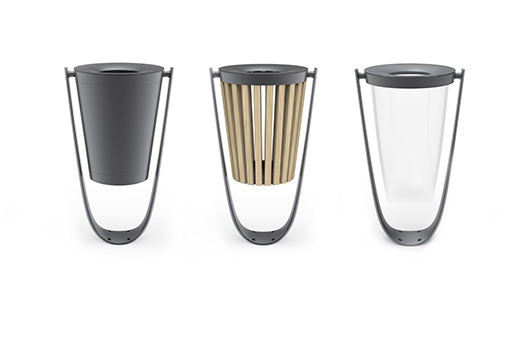 -Light
Essentials
Design Úbeda & Canalda
ESSENTIALS is a project by Ramón Úbeda and Otto Canalda for the street lighting sector that responds to BENITO's position in this particular market. Functional lighting that is easy to assemble, install and maintain, with a smart rather than showy design and the best possible price. Profitability and versatility. A family that offers distinct styles and types - Deco, Globus, Nordic, Classic and Minim - with different mounting brackets - Horizon, Lira, Suspended, Catenary and Industrial - and which now all share the same light engine, especially developed for the occasion using state-of-the-art LED technology.
Read more news related Úbeda & Canalda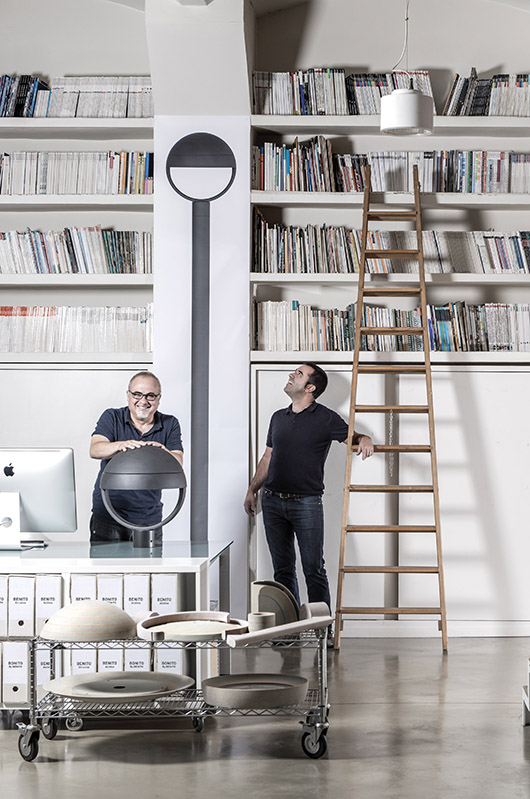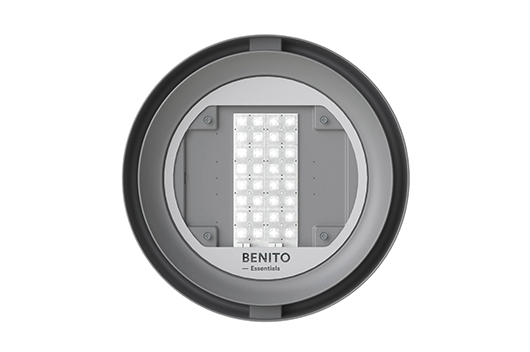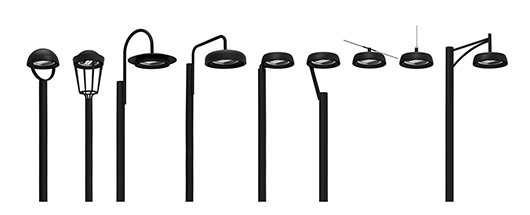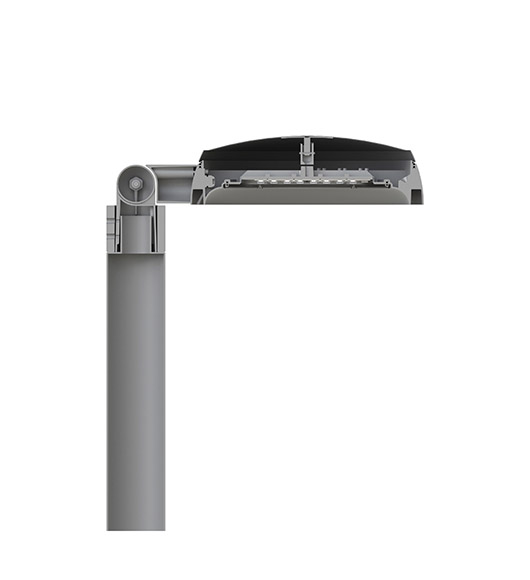 -Play
Design Javier Mariscal
MARISCAL is Spain's best-known designer in the world. He has long worked on the borderline between art and design and has the rare gift of being popular with grown-ups and children alike. We couldn't have found anyone better to develop a new series of signature playground equipment. The first two pieces in this collection, which will be expanded on in the future, are a swing and a spring rider featuring some of his most famous characters, such as Piker and Julián, as well as his passion for transport vehicles. A colourful touch of fun art for public or private parks and gardens.
Read more news related Javier Mariscal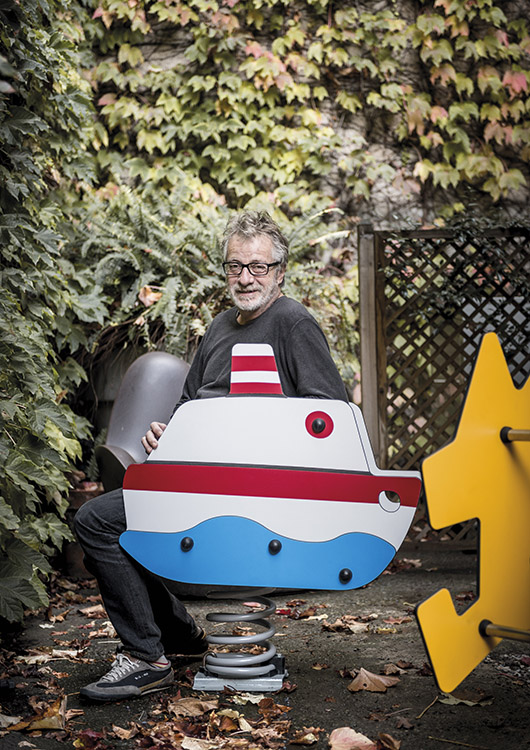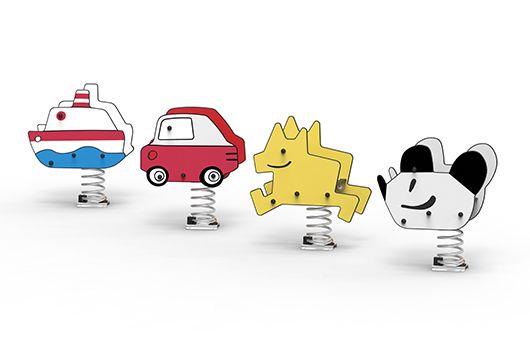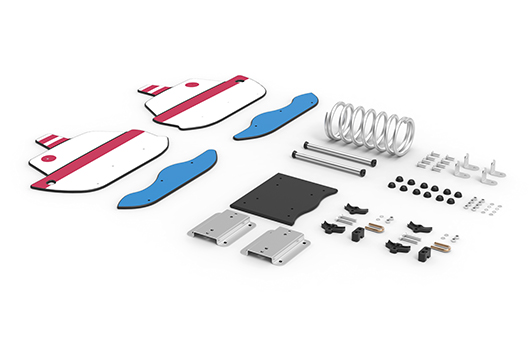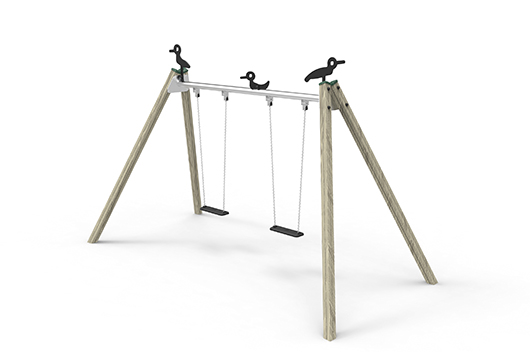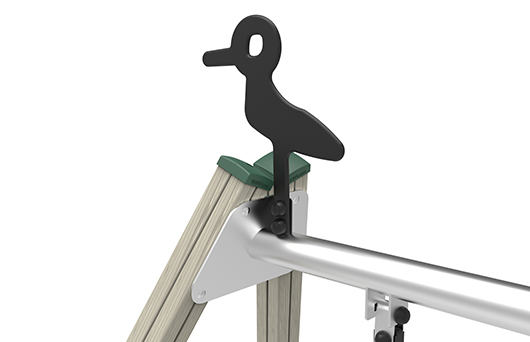 -Covers
Design Mario Eskenazi
BENITO is a name in the casting industry that has been forged over many years and which has not lost the essence of its origins, i.e., covers, which continue to be one of its core business areas, with more than 1,000 items in this product range. Manhole, Hydraulic and Service covers have also traditionally been a medium for graphic creativity and have brought character to many cities. A brand's identity lies in its capacity to reinvent itself and adapt to the times without forgetting its roots, and for Mario Eskenazi, who undertook the redesign of the new Benito graphic image in a way that maintains its essence, it was a new opportunity to take his designs to the street. Drawing inspiration from Op art, he has truly brought art down to the ground.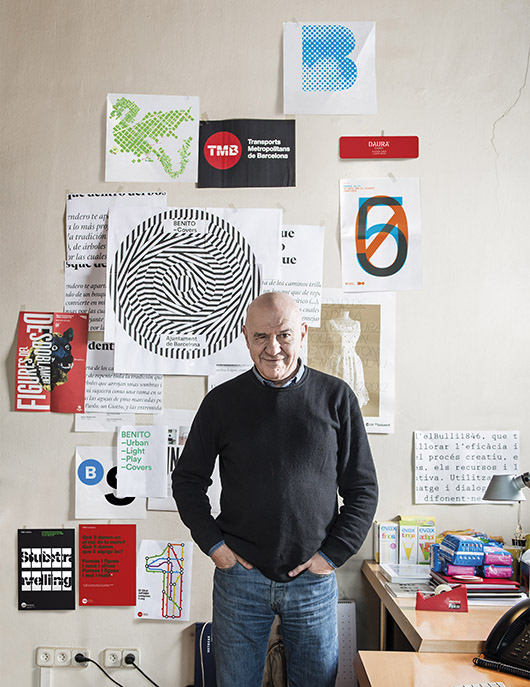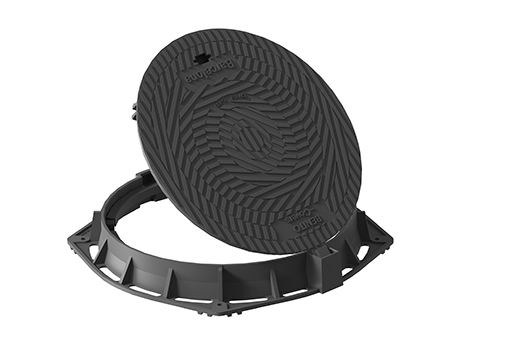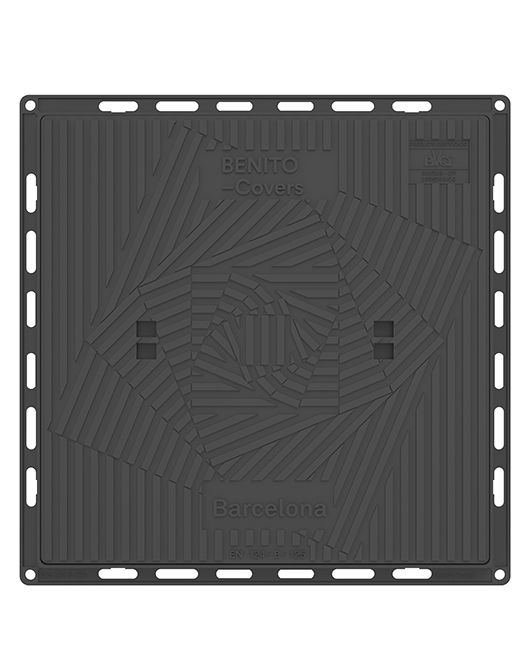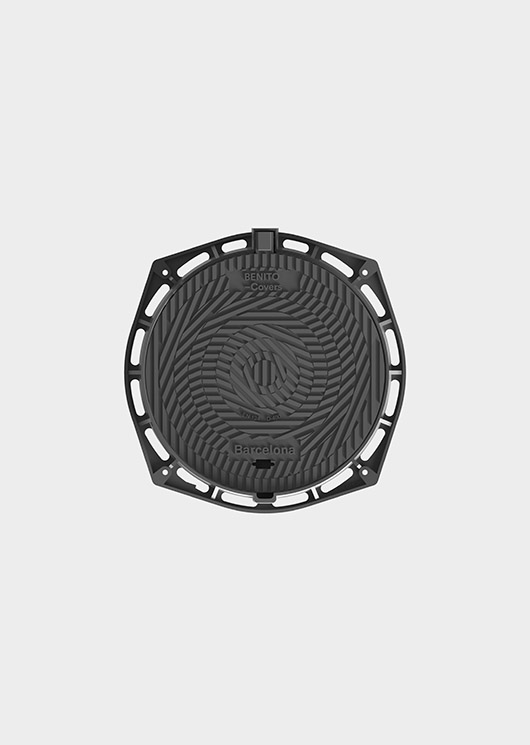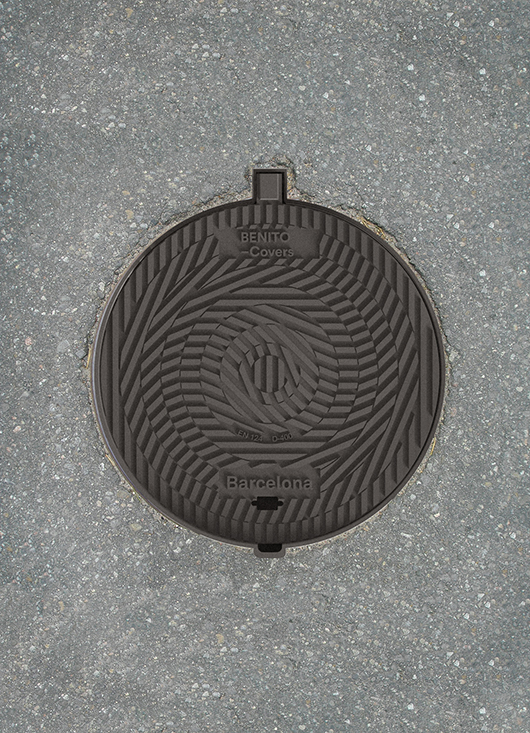 BENITO
Light + Building Frankfurt
13-18 March 2016
Hall 5.0 Stand B70
Source: Benito
Visit the Benito website