IKON, designed by Alegre Design for Spanish company B&V Tapizados, is a sofa which combines the laborious capitone finish with an aerial bath structure with natural plywood finishes over steel legs. A geometrical volume design which stands out of its originality, presence, elegance and quality.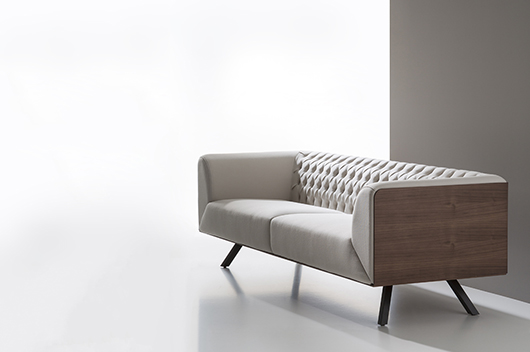 title="Más..." />
IKON is presented in a solid wooden board, with two elegible natural type of Wood: Natural American Oak and American Walnut, together with black lacquered iron feet. It is a versatile sofa which perfectly fits in all kind of facilities, waiting rooms or reception areas, where a comfortable and elegant element can be incorporated. Upholstery can be either in leather or with top quality fabrics.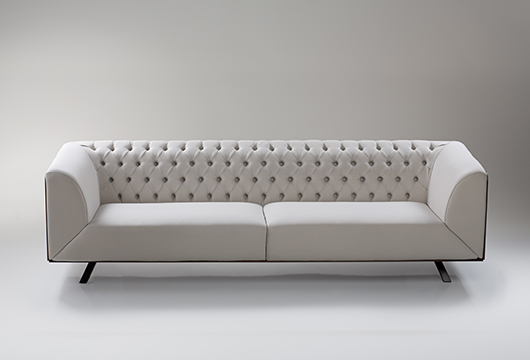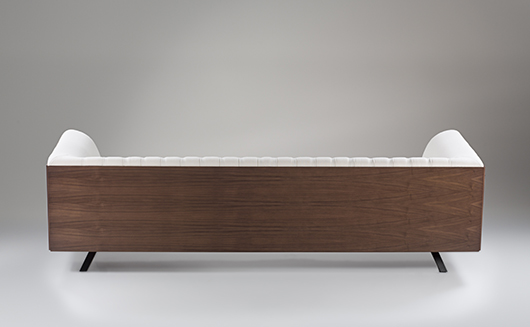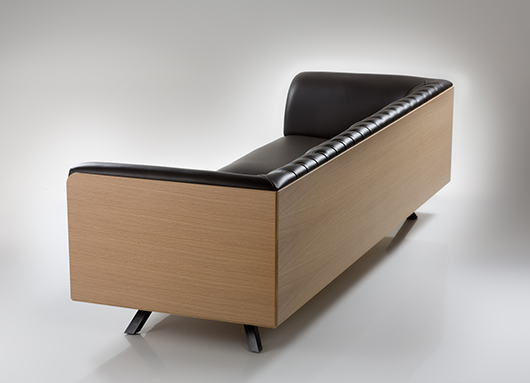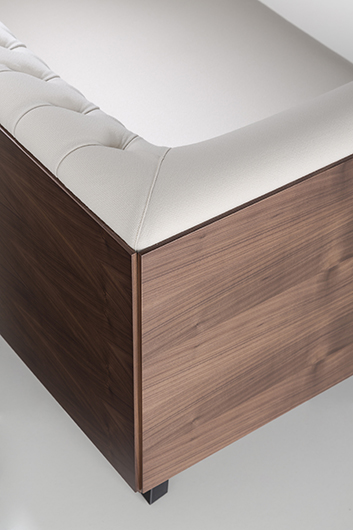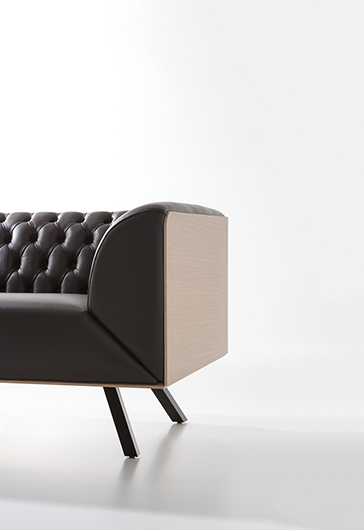 Alegre Design is a industrial design and product development study based in Sueca, Valencia and that has more than 15 years' experience. They have been working for furniture name brands for years and works with firms all over the world thanks to their international reach. Alegre Design understands design as a global concept that not only includes the aesthetics of the product, but provides long-lasting solutions that last the throughout the whole products' lifespan. Their projects increase the companies' brand value thanks to their originality, guarantee and efficiency.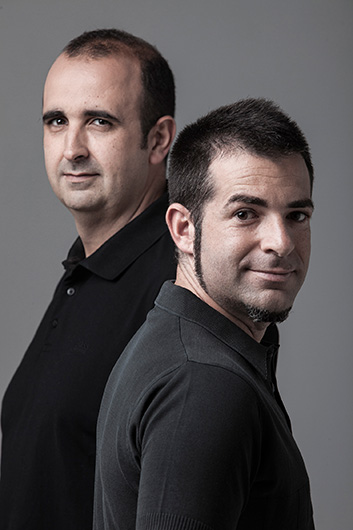 B&V is a Spanish company with more than 20 years' experience. Located in Moixent, Valencia, they make since 1992 their own designs in an upholstery atelier that combines tradition handicraft, dedication and experience and the creativity with state-of-the-art technology. Each and every one of their designs are unique pieces conceived by expert designers and handmade by master craftsmen, a combination which provides each piece with the necessary characteristics to guarantee their durability, comfort, quality and functionality.
Source: B&V Tapizados
Read more news related B&V Tapizados published at Infurma
Visit the B&V Tapizados website