Francesc Rifé designed the Strugal Gallery in Madrid with a second skin to give value to the product
Francesc Rifé Studio carried out the interior design project of the new Strugal Gallery, that the Strugal company, specialized in aluminum windows systems and façades, has opened in the Salamanca district of Madrid. The studio explains the development of it,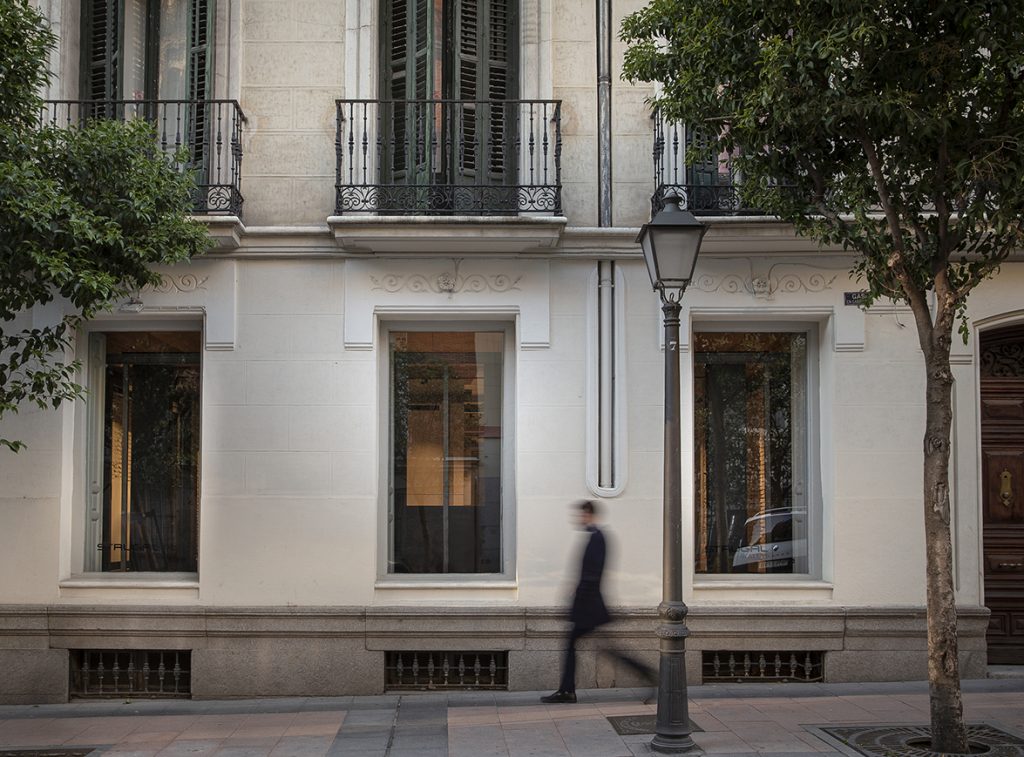 Reacting to the unique conditions of the place, the project of Strugal's new showroom, in Madrid's Salamanca neighborhood, seeks to emphasize the relationship of the interior with the materiality of the building, while exploring the connection and versatility of its spaces.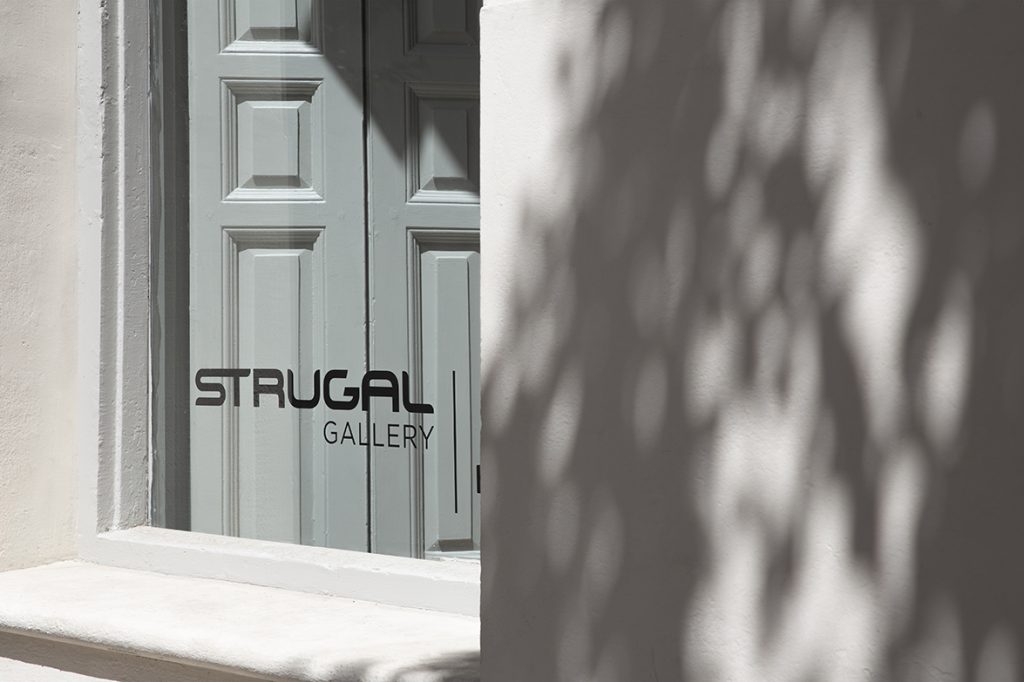 The design adds rules within seeming lawlessness and due to the lack of continuity between the different areas, setting up a metallic structure in anthracite gray finish that runs around the perimeter of the premises, connecting the spaces and acting as a support to place the exhibited product. The lines of this second skin enclose an unusual exhibition of aluminum carpentry and facades, leaving a naked brick architecture as background.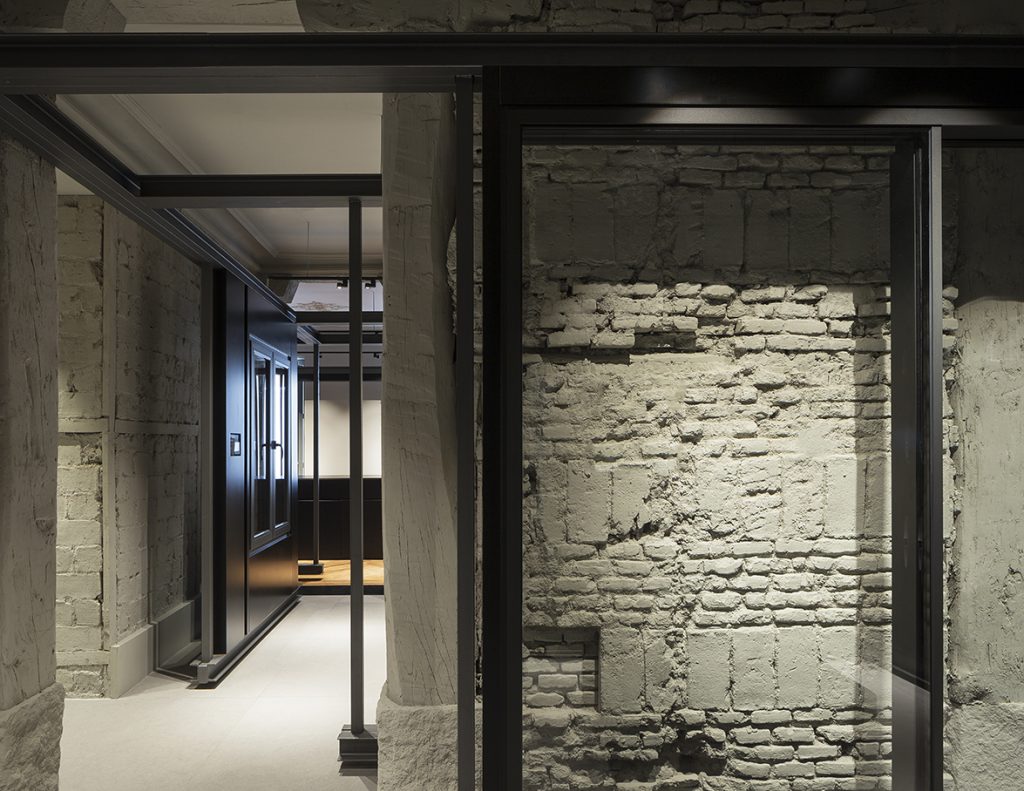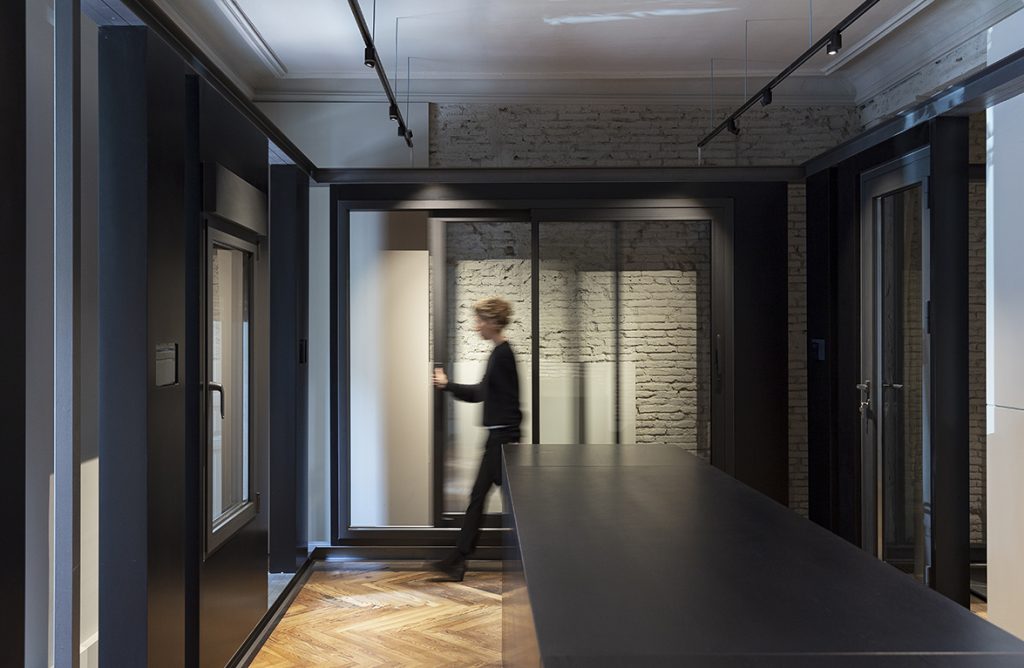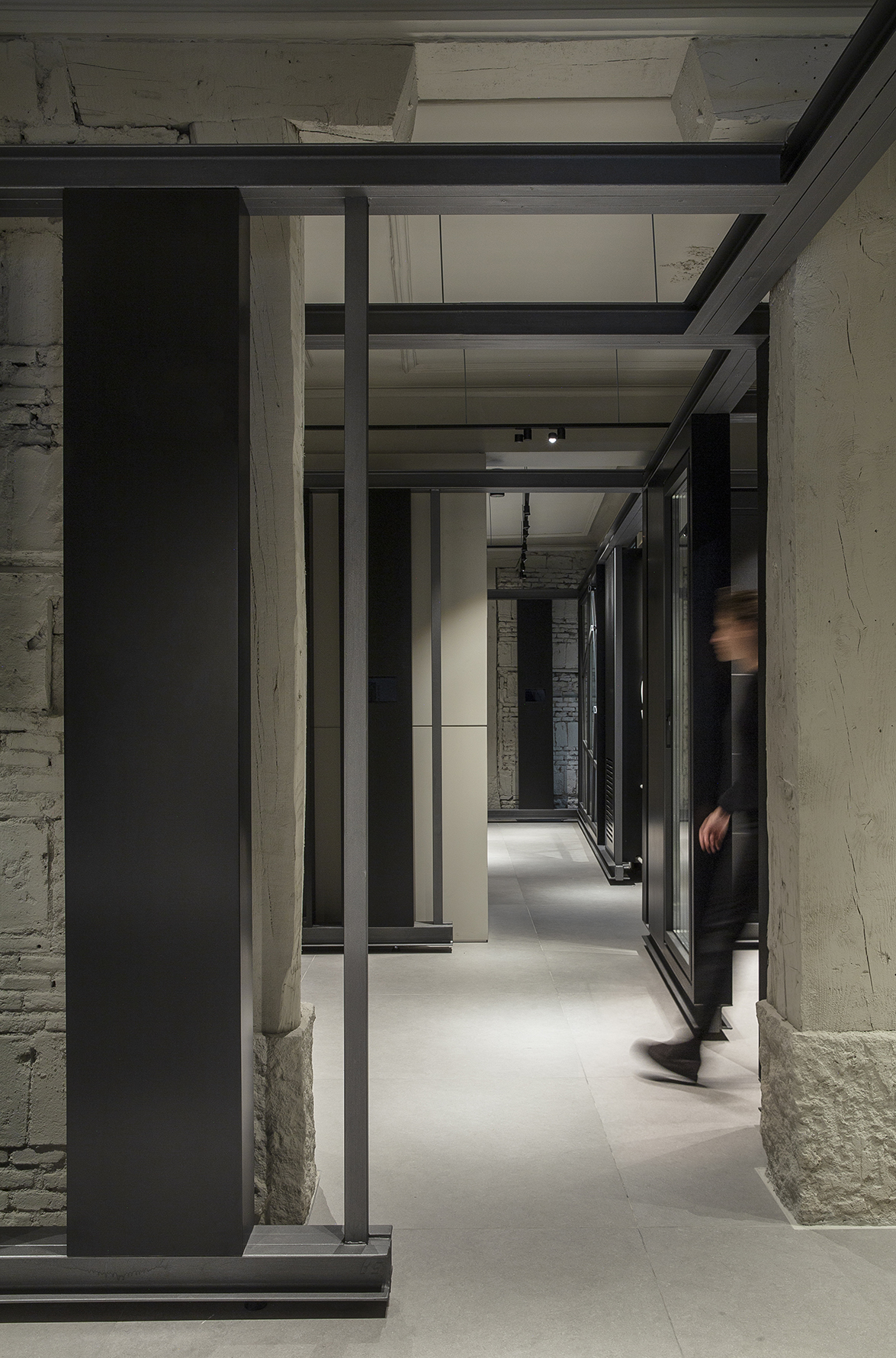 The new narrative focuses on the essential by deleting all superfluous elements added throughout time. The biggest aim is to create a minimalist atmosphere that gives value to the product. In search of that neutral and monochrome aesthetic, the color scheme of brick walls, ceiling, and old wooden columns is unified through a warm gray color. The same tone that has also been used in concrete and porcelain flooring. Among such a neutral color palette a part of the floor made of herring bone wood restored ends up standing out.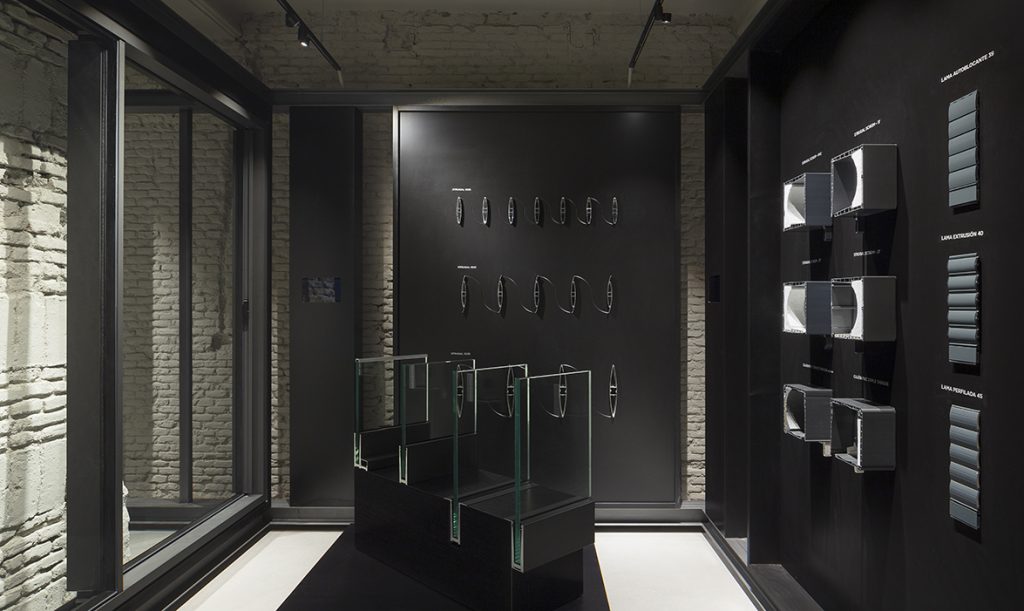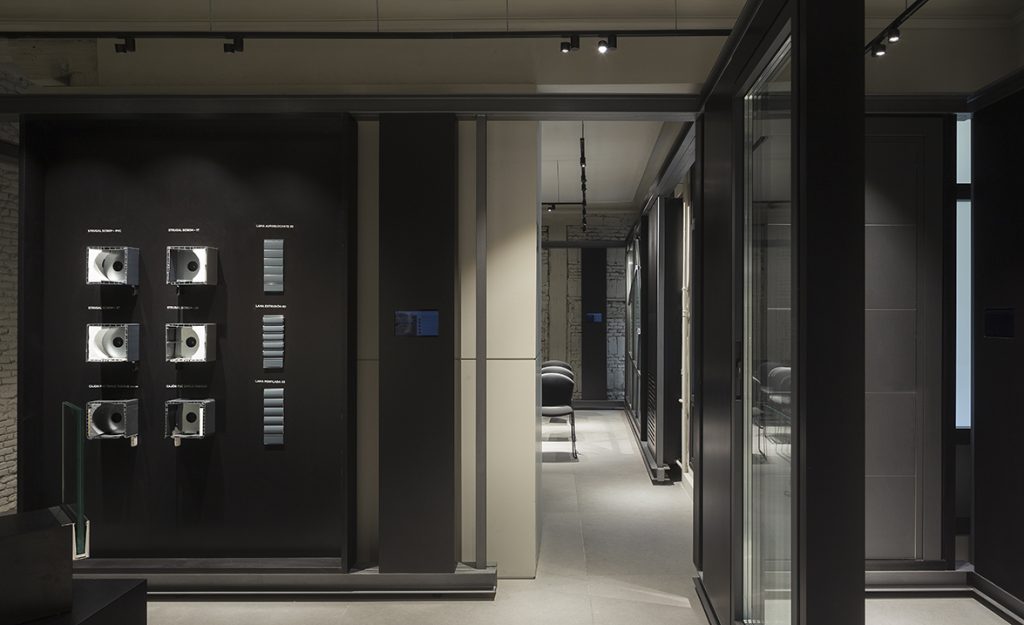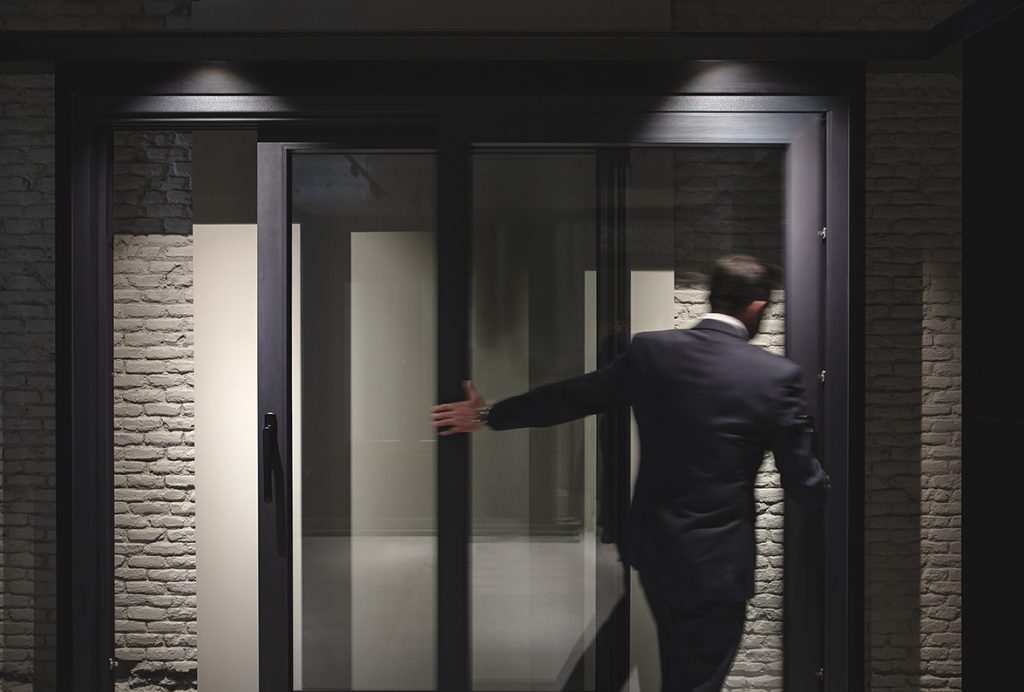 To introduce the different activities that the showroom claims to host, strategic elements have been used to define the independence of the different areas. On the one hand, a large volume placed in one of the rooms houses small samples as well as it works as a table for events. On the other, a set of chairs (stackable) makes one of the rooms occasionally in a training and conference room. Adjacent to this space, are the bathrooms and a plainer and less brutalist private area of offices.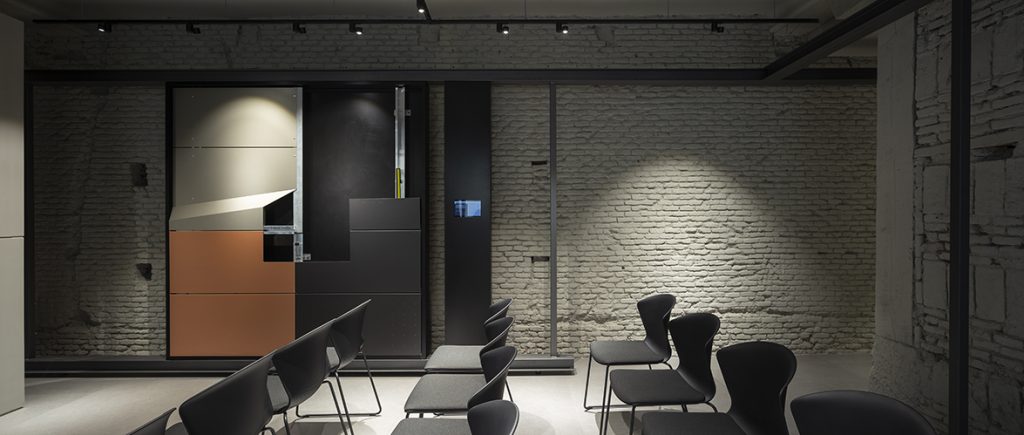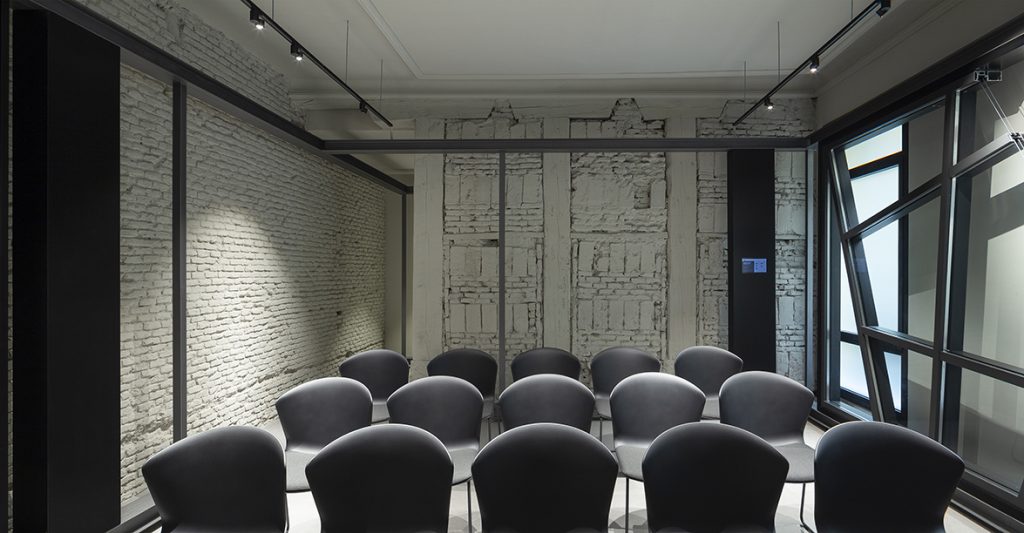 Source: Francesc Rifé Studio
Photos by David Zarzoso
Visit the Francesc Rifé website
Read more news related with Francesc Rifé published on Infurma