The new Caterina Albert public library, located in the former Alchemika plastics factory in the Sant Marti district of Barcelona, is the work of Oliveras Boix Arquitectes. Mobles 114 has been working closely with architects Nuria and Jordi Oliveras, following their concept and the uniqueness of the project, by providing technical design services and facilitating decision-making on the necessary equipment for a public space of these features.
title="Más..." />
This new work offers brightness, breadth and clarity. There is a general harmony and a true symbiosis among its elements: composition, light and color, and a general white color which surrounds and gives warmth to the space.
For years, the Mobles 114 team has developed extensive experience in public library projects: an ever increasing value for the company's team and the architectural firms they work with. The collection is designed to adapt within extensive features and options, an implicit value for the company´s products.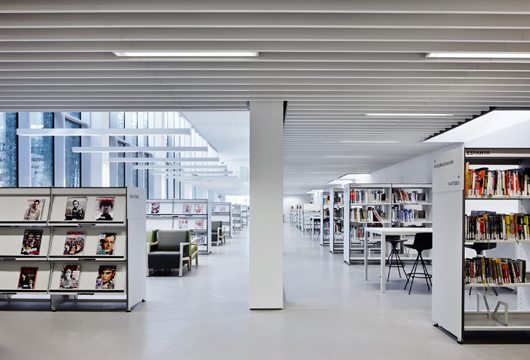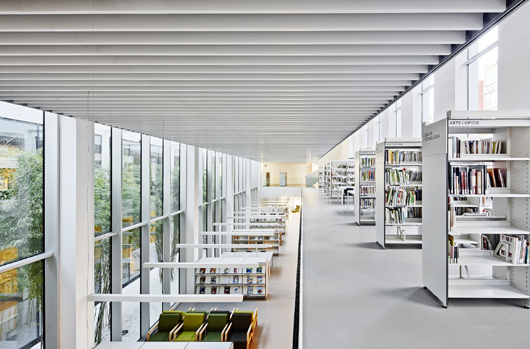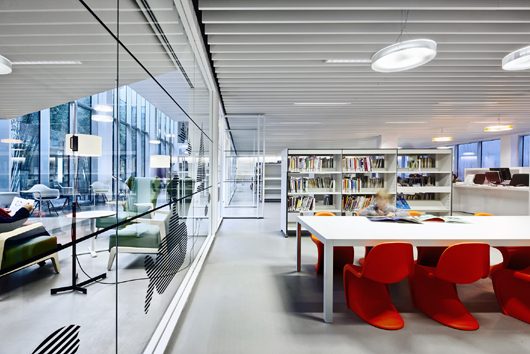 The BBL shelves and the PEY tables systems were the answer to 70% of the total equipment requested. Both furniture systems are property of Mobles 114, designed and developed to meet, as in this case, both needs of public and rush transit spaces.
The furniture was tailored to a library that stands out for the lack of visual obstacles: the visitor has awareness of its position anywhere on the site. This sense of direction is multiplied thanks to the balanced distribution of entire furniture assembly and other special features added by Mobles 114 products, such as the possibilities for signage or noise reduction.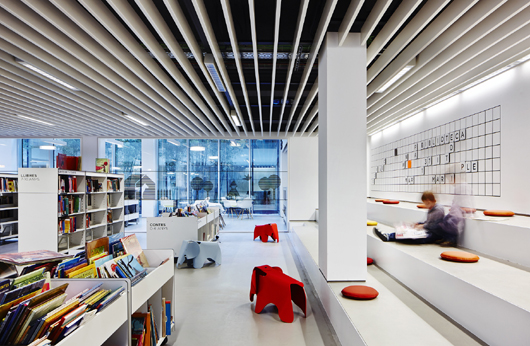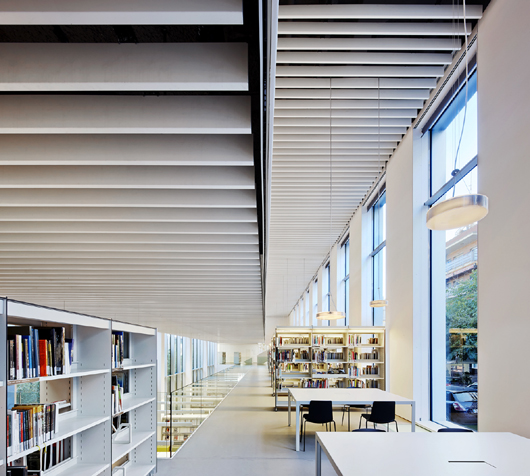 One of the great challenges of a public space is the ability to transform, the adaptability to the uses of the librarian and of course, the user. All equipment can be easily adapted: the slope and height of the shelves can be modulated, the tables incorporate very versatile electrification structures, on the other hand the assembly and removal systems are convenient and easy. In terms of durability, a project challenge for the architectural firm is guaranteed by both the formal resolution of the equipment and by the materials used: HPL Compact Laminate as a structural element.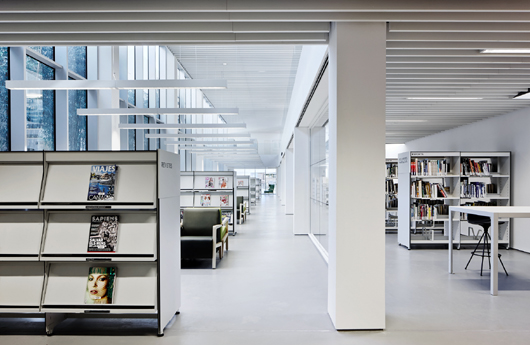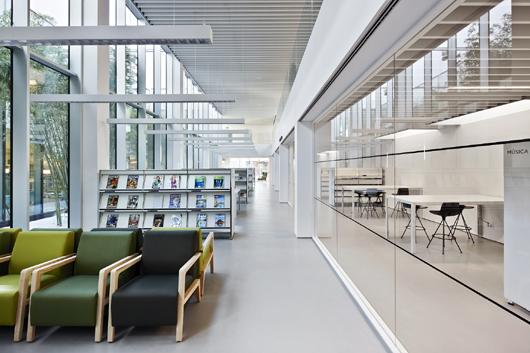 Mobles 114's technical design service for Oliveras Boix Arquitectes extended also to office furniture equipment. In addition to the BBL shelves and the PEY tables, which are a fundamental part of the equipment solution, also other products from Mobles 114 catalog have been added to the project to give answer to specific needs.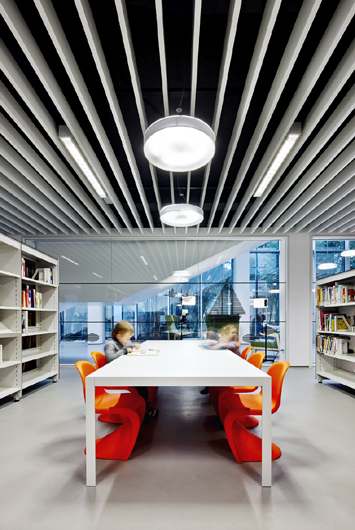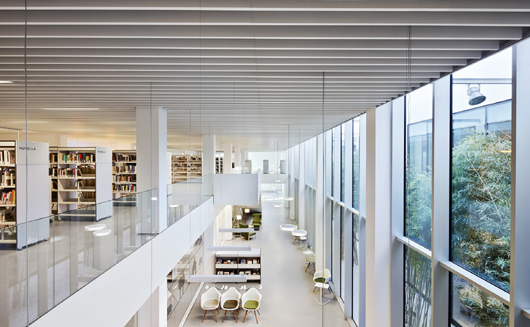 Caterina Albert public Library, in Camp de l'Arpa, Barcelona
Oliveras Boix Architects project: www.oliverasboix.com
Equipment by Mobles 114 · www.mobles114.com
Year: 2012
Area: 2,800 m2
Photography: Jose Hevia
Text and images provided by Mobles 114