The appointment will present a hundred new products 9 to the 13 of February. Upholstered with enveloping forms, furniture Pantone color of the year, Xavier Mariscal daring with classic, metal coverings Contract, mattresses with graphene or high decoration bathrooms. All this from the Feria Hábitat Valencia Monday.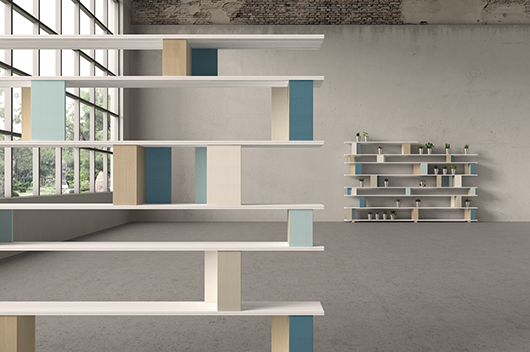 title="Más..." />
A few days after Habitat Valencia Fair opens its doors, exhibiting firms and brands begin to uncover what their new collections will be presented and the 9 to the 13 of February, many of which for the first time in the Spanish market and even internationally scoop. In fact, Habitat repositioning with Cevisama in the first third of the year is causing firms choose this event as a platform to launch their new collections and products. It happened at the premiere of See You at Valencia last year and has recurred this year with the presentation, even, more than one hundred new.
Habitat, therefore, immersed in the circuit of international fairs in the first months of the year advances the aesthetics of habitat that will trend over this 2015. And all under the common denominator of a 'soft' essence, lightweight and adaptable to a habitat in which the user shapes their environment ... and not vice versa. The house is dressed in nice colors, natural and without fanfare. Strongly line marsala (halfway between red and burgundy purple), chosen as the color Pantone fashion this year.
The contest Feria Valencia, and general commercial citations of this size, no longer, in this sense, reflection of the aspiration of being trend. Or foretaste of it, depending how you look. Exhibitors Habitat 2015 they have understood to show what distinguishes professional essence of your brand.
This applies to firms forefront as Capdell, with a constant evolution towards contemporary postulates and posing in Habitat as interesting collections as the Plum series, Nordic Claesson, Koivisto, Rune chair and comprising, cozy armchair and sofa combinations curves. In the same line as the Lua chair for The Bucket Koo, with a strong personality and surround volume. Even the austere always Francesc Rife proposed for the same signs his new collection of sofas Must leaving a loophole to modularity. On the one hand, the 'top' Andreu World Habitat proposed new upholstered armchair Alya your computer header, Lievore Altherr Molina. Exactly a pleasant and serene piece that recently has been coated with marsala, color of the year.
Alya by Andreu World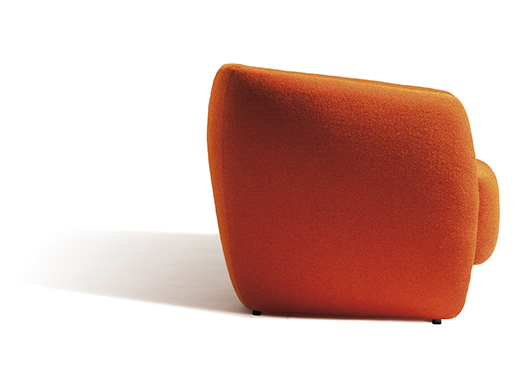 Plum by Capdell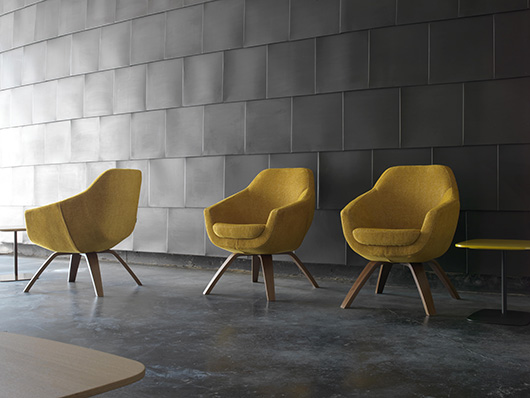 Lua by Koo
There is significant also return all out of Viccarbe Habitat. And it does to propose a special tribute to the Belgian Maarten Van Severen, icon firms such as Vitra, and through which Victor Carrasco claims the merger of steel structures and seats with a really comfortable visual appearance. Through Viccarbe, in addition, Habitat sneaks into one of today's top designers, Israeli Arik Levy continues in his private affair with the made in Spain with its new line of seats Platform, providing, in his own words,"An emotional and physical comfort".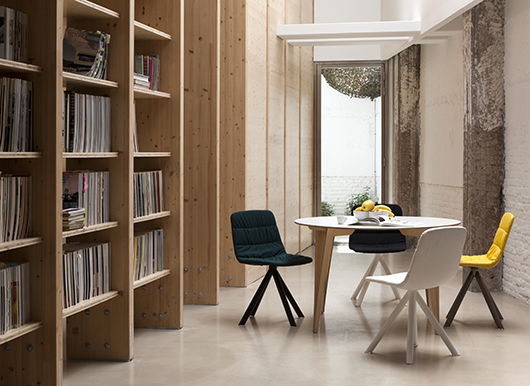 Maarten Chair by Viccarbe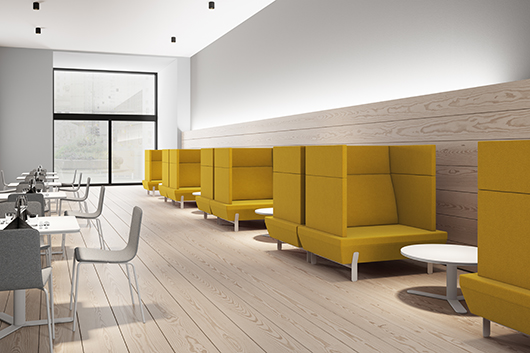 Platform by Viccarbe
Innovation & Contract for habitat
Tearing the fine line between design and contract, Habitat will be able to contextualize the latest in products and solutions to the complex world of prescriber. A universe where trends emerge with more functional technical requirements. And companies like Actiu complement to perfection. An example of this is their new product line 'soft seating' that contribute to transform workspaces, or the innovative chair Wing, designed by Ramos & Bassols Studio and employing a technology to manufacture from gas injection.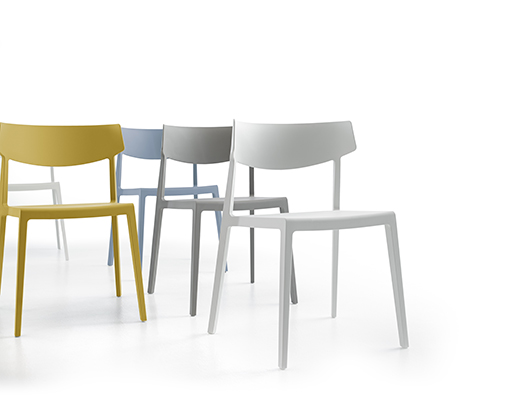 Wing by Actiu
Similarly, companies as Cement Design propose tangential experiences what is projected as furniture and equipment present in the Spanish market their new metallic coatings, awarded by the community of architects from France ArchiDesignClub. Or a company such as traditional Alicante Denoi Mattresses which is able to present the first mattress incorporating a material infinite applications such as graphene. A combination of materials also proposes Valencia Nácher, Neolith incorporating innovative material covers its new collection of tables.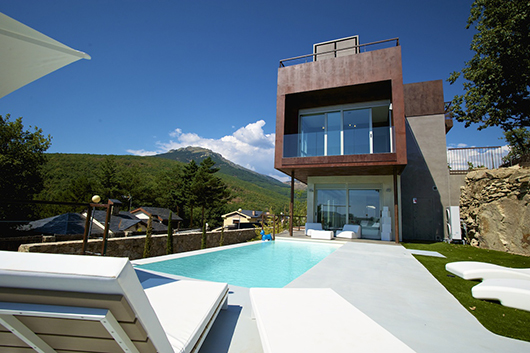 Metallic Facade by Cement Design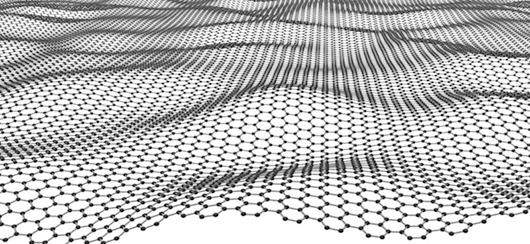 Grafeno by Denoi
And the world contract encourages innovation. Welcome it, in this sense, the emergence of a firm like Perfil Muebles who dares with the combination of extruded aluminum, thexyl wood for shelving program Cubox; like the always interesting 'outdoor' collections such as Mediterranean signature Point, applying braided synthetic fiber woods like teak.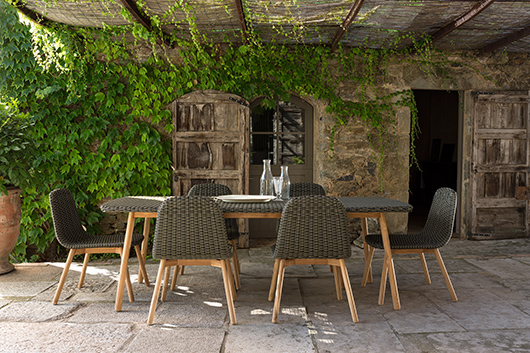 Point
The classic claimed
Habitat is also the great house of classic and high decoration. This has been and will be. Because this sector also proposes its own code of styles. Perhaps more risky than many other postulates. And if not, Who would dare with an empire style bathroom? Picó well it has done in an adventure that anticipates successes and started on your day in the kitchen.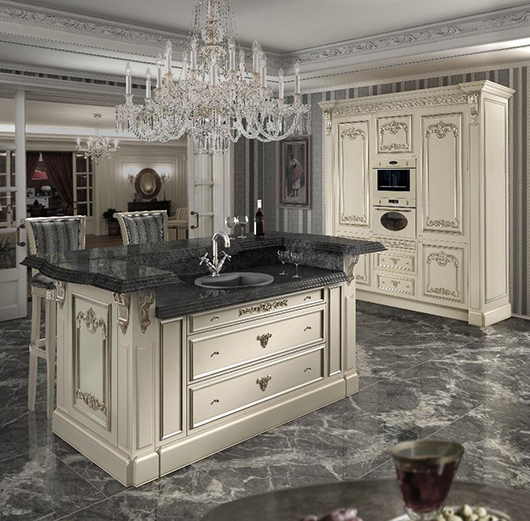 Picó
Some are, in this sense, who are committed to give a new twist to classic classic. Back to his roots, as they announced Soher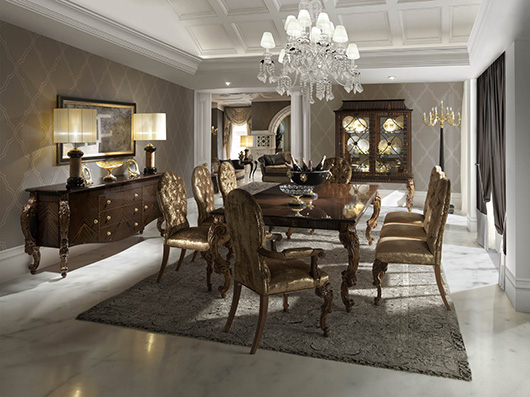 Orígenes - Soher
the, perhaps, delve into the more contemporary postulated as Tecni Nova, Amboan the Contradictions.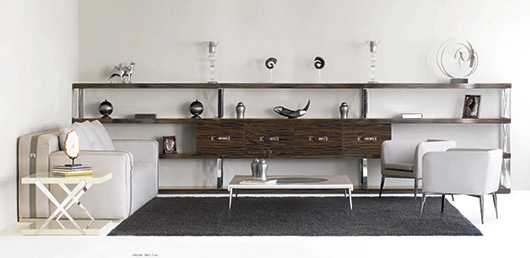 Amboán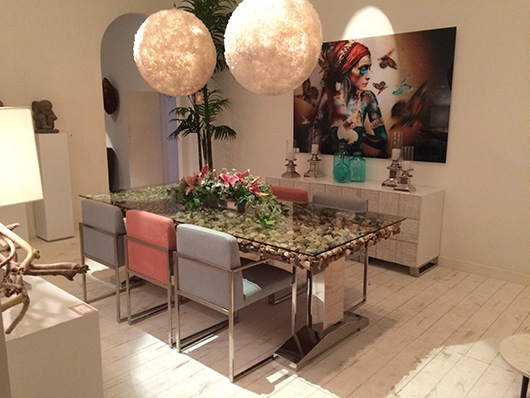 Contradictions
There are those who like Mariner remain true to its essence. Still others, for example, daring to break molds together bustle of Xavier Mariscal with the classic furniture. Canella well it has done. The result? On Monday, Feria Habitat Valencia.
Source: Feria Habitat Valencia
Read more news related Feria Habitat Valencia published at Infurma
Read more news related See You In Valencia published at Infurma