Kebony presents the Kebony coffee bar, for the environmentally-conscious coffee lover
Visit: freshly brewed coffee
Norwegian Global Cleantech 100 company, Kebony is delighted to unveil its latest project, the Kebony coffee bar, constructed of Kebony's Southern Yellow Pine and complementary architectural titanium, it featured at the Wallpaper* Handmade exhibition Salone Internazionale del Mobile. Exclusively commissioned by Wallpaper*, and working in collaboration with talented young architect Hoi Chi Ng, the bar served coffee to for the duration of the exhibition, appropriate to its surroundings at the contemporary design gallery.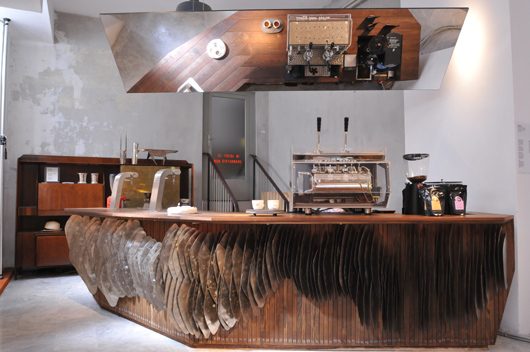 The coffee bar is curved to create a separation between espresso, which is served on one side of the bar, and freshly brewed coffee, which is served on the other, creating two distinct coffee stations. It is part of the 'Coming Soon Coffee' project created by Hoi Chi Ng and Matthias Suchert, borne out of their love of coffee. The project aims to experiment with different single origin beans, brewing methods and water to create a unique coffee experience. The project they run alongside their day job; they are constantly experimenting all things coffee, whether it is beans, roasting style, grinders, brewing methods, water and even customises their machines to match their ideas. As a result, Kebony's contemporary alternative to hardwood is the perfect material for his project.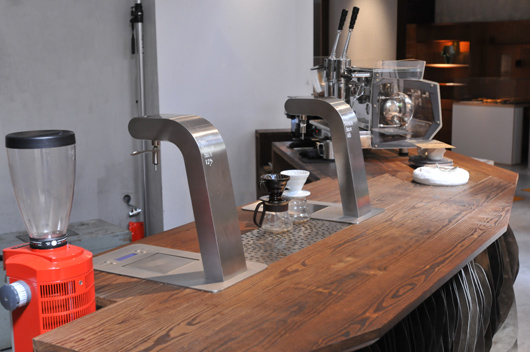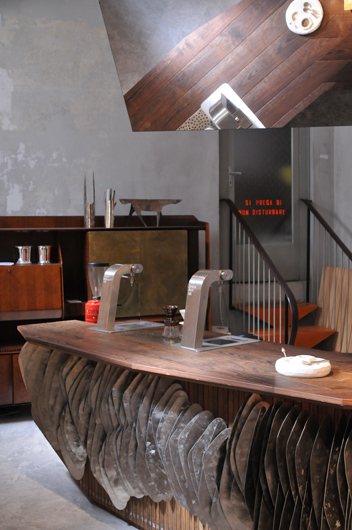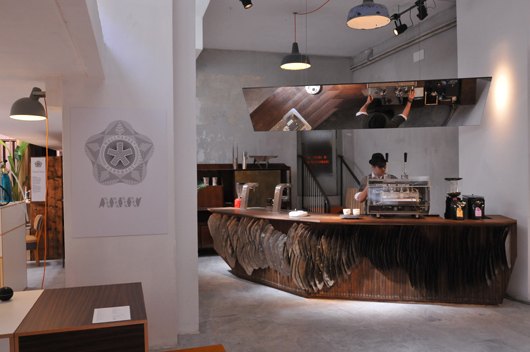 Kebony is an award-winning alternative to tropical hardwood and toxic-treated wood that is sustainable, environmentally-friendly, non-toxic, easily-maintained, aesthetic and resistant to decay. It's impressive durability and long lifespan makes Kebony the perfect choice for a range of uses including: decking, flooring, cladding, roofing, windows and indoor and outdoor furniture. Kebony's pioneering Kebonization* process transforms sustainable wood species into those with comparable, and often superior, attributes to tropical hardwood making it a long-term, cost-effective choice.
In recognition of its revolutionary approach, Kebony has twice been acknowledged as one of the world's most promising clean technology companies in the highly competitive Global Cleantech 100. Other accolades received by the company include being shortlisted for the Ethical Corporation Responsible Business 2013 Awards and longlisted in The Guardian's 2013 Sustainable Business Award. Kebony has also been recognised for its innovative technology and high performance product, in the last year these include Best Business Award for Best Innovation, shortlisted for the Housebuilder Best Product Award, and inclusion in Cleantech Connect's top 50 Most Innovative Company's.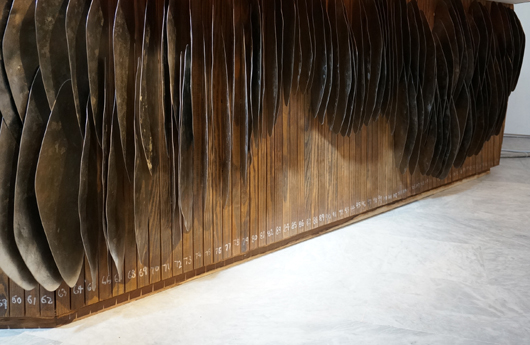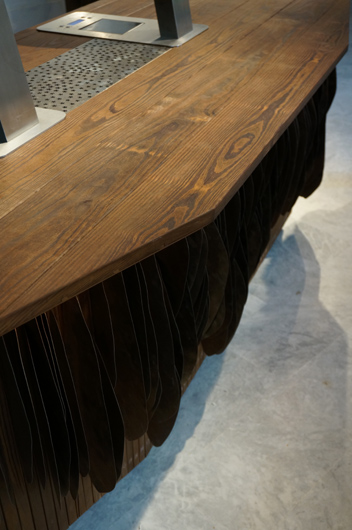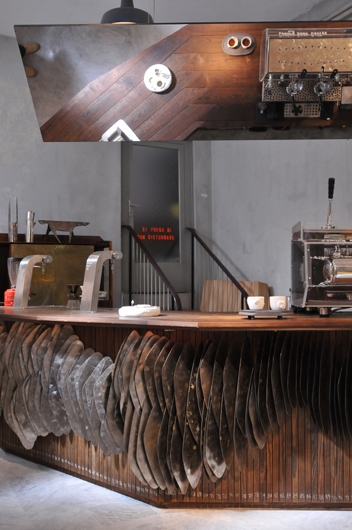 Jan Terje Nielsen, Kebony's Director of Marketing comments: "We are delighted to be involved again in the Wallpaper* Handmade exhibition. We have very much enjoyed working alongside Hoi Chi Ng to create this unique Coffee Bar, which combines creativity and innovation with the very best in design, architecture and our pioneering product."
Hoi Chi Ng, the Coffee Bar architect comments: "The curvature of the bar and the mirror was designed and created to enable the customer to see the barista at work offering a unique coffee experience. We have billed it as a 'bar raising and pulse raising coffee stop'. We were thrilled to be asked to contribute to the Wallpaper handmade exhibition and working with Kebony wood was a natural choice and a fantastic material to work with."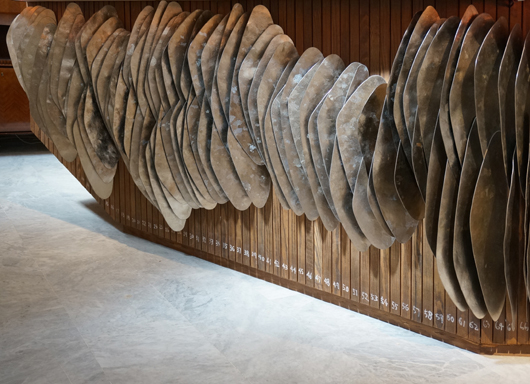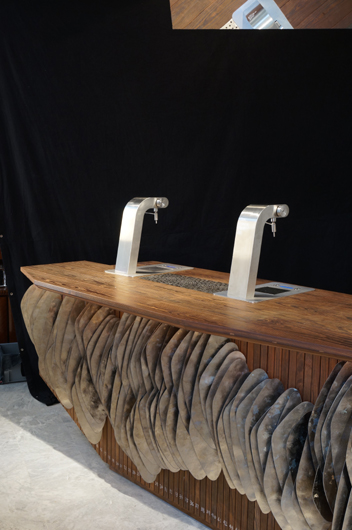 Source: Kebony
Read more news related Kebony published at Infurma
Visit the Kebony website