The past is more than ever today. Expormim has returned to that time in an effort to recover the braided chair so typical of the Mediterranean, and reedits the seating collection "Lapala" a classic by Lievore Altherr Molina Studio, conceived in 1998 and promoted in the same cluster that Expormim belongs.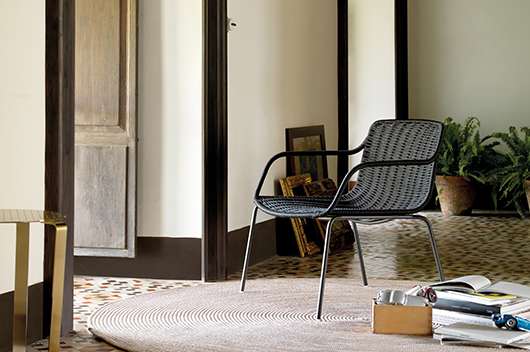 title="Más..." />
Designed for patios or terraces with charm where borders are diluted and domestic space is extended, creating a unique space through the careful attention to detail. The finishes provide high performance weather resistance to the pieces, thanks to be woven in nautical rope on a painted stainless steel frame painted; both customizable.
The project includes a dining armchair, dining chair, armchair and stool, and it combines simplicity, lightness and versatility. The updating of Lapala incorporates a significant increase of comfort with improved ergonomics. These features, along with the stackability, result in a proposal that reflects the value of craftsmanship carried out in Expormim's factory located in Mogente.
Lapala has been designed to serve a contract - home purpose, it is also proposed as a set of soft and gentle curves that decorate every corner of the room. Alberto Lievore, Jeannette Altherr and Manel Molina, transmit harmony, balance and seduction in this new project.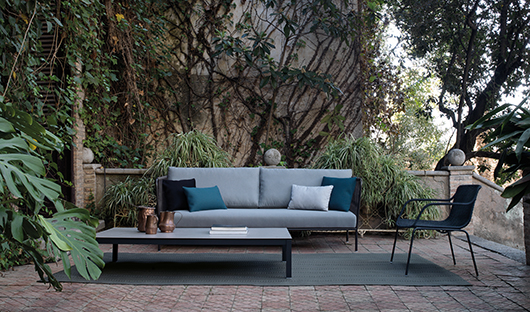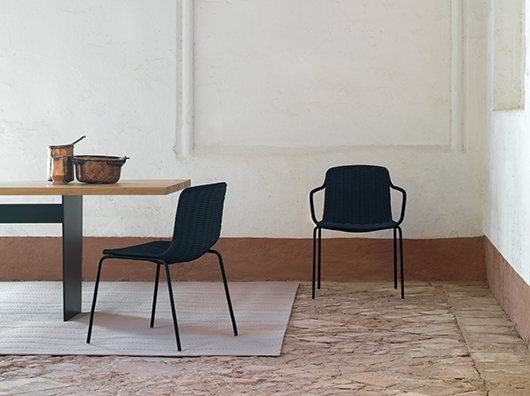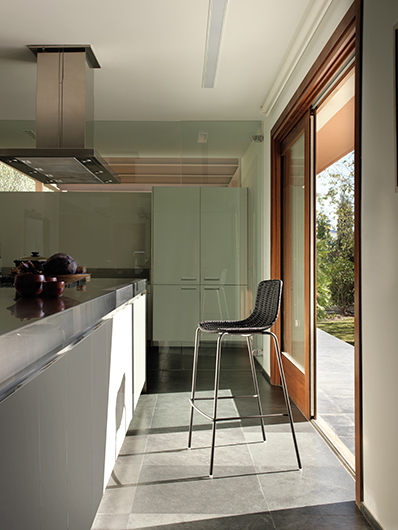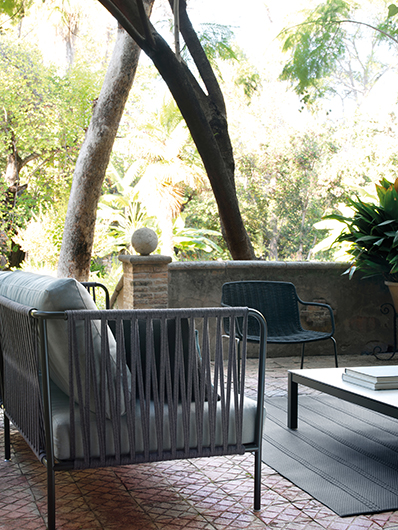 Collection made of stainless steel tube. Seat and backrest hand-woven finish using rope made of high resistance polyester
7 mm/0.27" thick. Legs made of lacquered stainless steel tube. Stackable collection.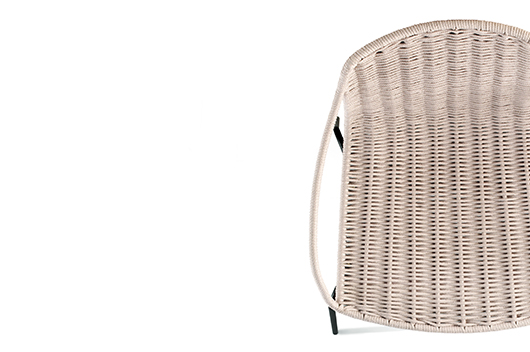 Expormim will introduce "Lapala" and other novelties at:
imm: Hall 3.2 - Stand D039
Maison & Object: Hall 8 - Stand D85
Stockholm Funiture & Light Fair: Hall B - Stand B09:32
Source: Expormim
Read more news related Expormim published at Infurma
Read more news related Lievore Altherr Molina published at Infurma
Visit the Expormim website