They are called Green Pills and those 180 pots, produced by Serralunga, form the structure of vertical green circular shape in which the children can experienced the playful water cycle. Visit the installation "Drop by Drop" Children's Park in Expo2015.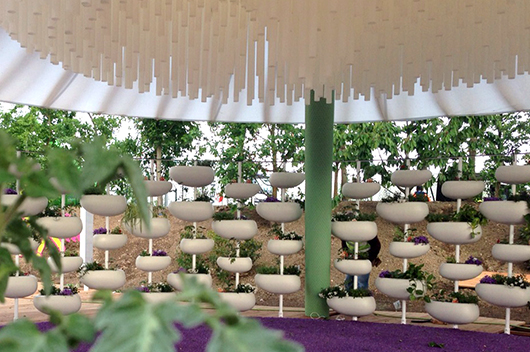 title="Más..." />
The Children Park, designed as a woodland or a garden, is an area dedicated to kids aged 4 to 10 years. An educational and emotional approach they can reflect on the concept of the sustainability, simply playing with key elements such as water, land, air and energy.
"Drop by Drop", a sort of a team game, where groups of 25 children every 3 minutes will collect, with small cups, the water which falls, drop by drop, from a system that consists of 845 transparent tubes and then pour it into a unique large binder. Once filled, the water will turn into a kind of spectacular rain which will nebulise the life of the plants of the vertical green.
The green pills, which contain the plants, are made of white polyethylene, and placed, in groups of four, on a vertical metal pole one on top of the other. Green Pills is produced by Serralunga, a leading company, thanks to its rotational moulding technique.
The entire "Children Park" project has been designed by ZPZ Partners, a studio of research, design and architecture. The concept has been curated by Sabina Cantarelli with the support of the Reggio Children team for coordination and pedagogical project. Service Design by Stefano Maffei.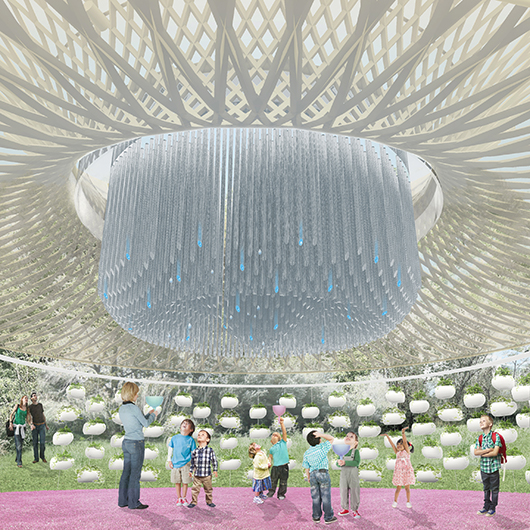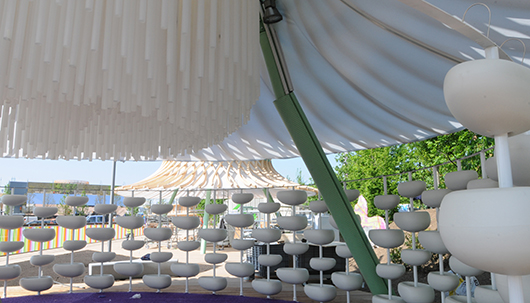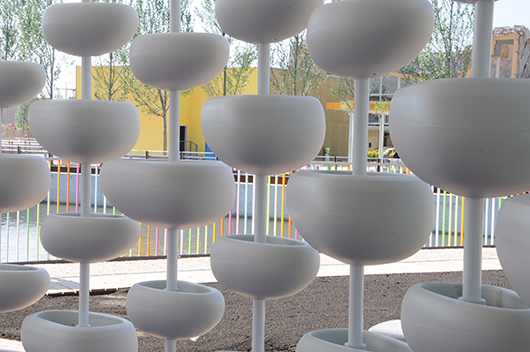 Source: Serralunga
Read more news related Serralunga published at Infurma
Visit the Serralunga website
Visit the ZPZ Partners website
Visit the Expo2015 website