From the Renaissance and Japanese tradition inspiration, Gonzaga was born, the lamp designed by debonademeo and Matteo Ugolini for Karman
To take creative inspiration form the history and iconography of the Renaissance, transferring all of a period's charm to a more contemporary setting - was the principle aim guiding Luca De Bona, Dario De Meo (debonademeo) and Matteo Ugolini in the creation of the new Karman pendant lamp, Gonzaga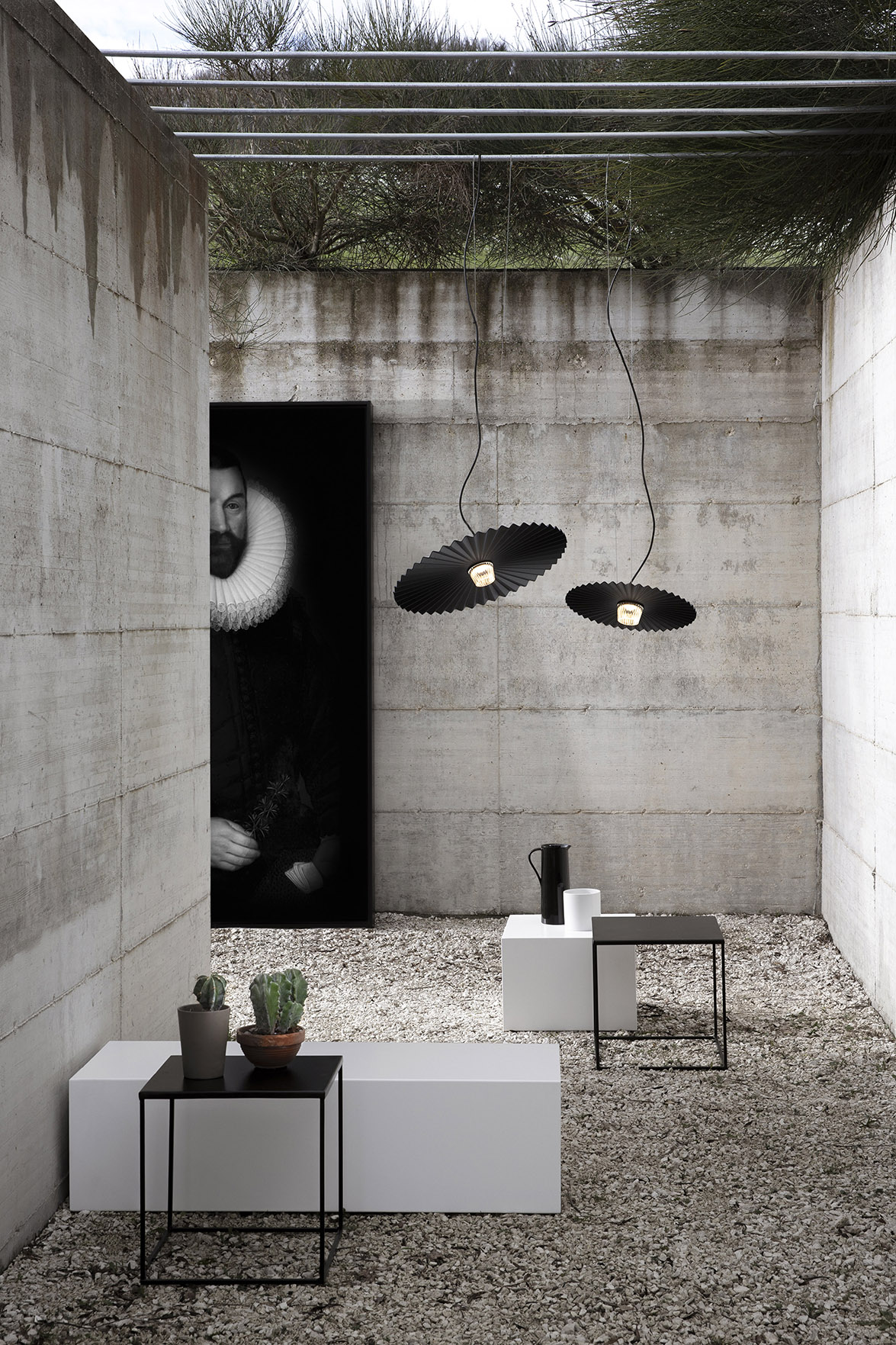 Inspired by the portraits of princes and dukes and specifically, the "motif" of the neck ruff, but also by the eastern-style atmosphere created by nodowa (Japanese collars in metal sheet) and wagasa (traditional umbrellas) - Gonzaga consists of a pleated metal shade that surrounds a diffuser in blown glass and a LED light source, creating a lamp that seems to take its minimalist geometry on a dance through space, using the dramatic dynamism created with light and shadow that seem to endlessly chase after one another.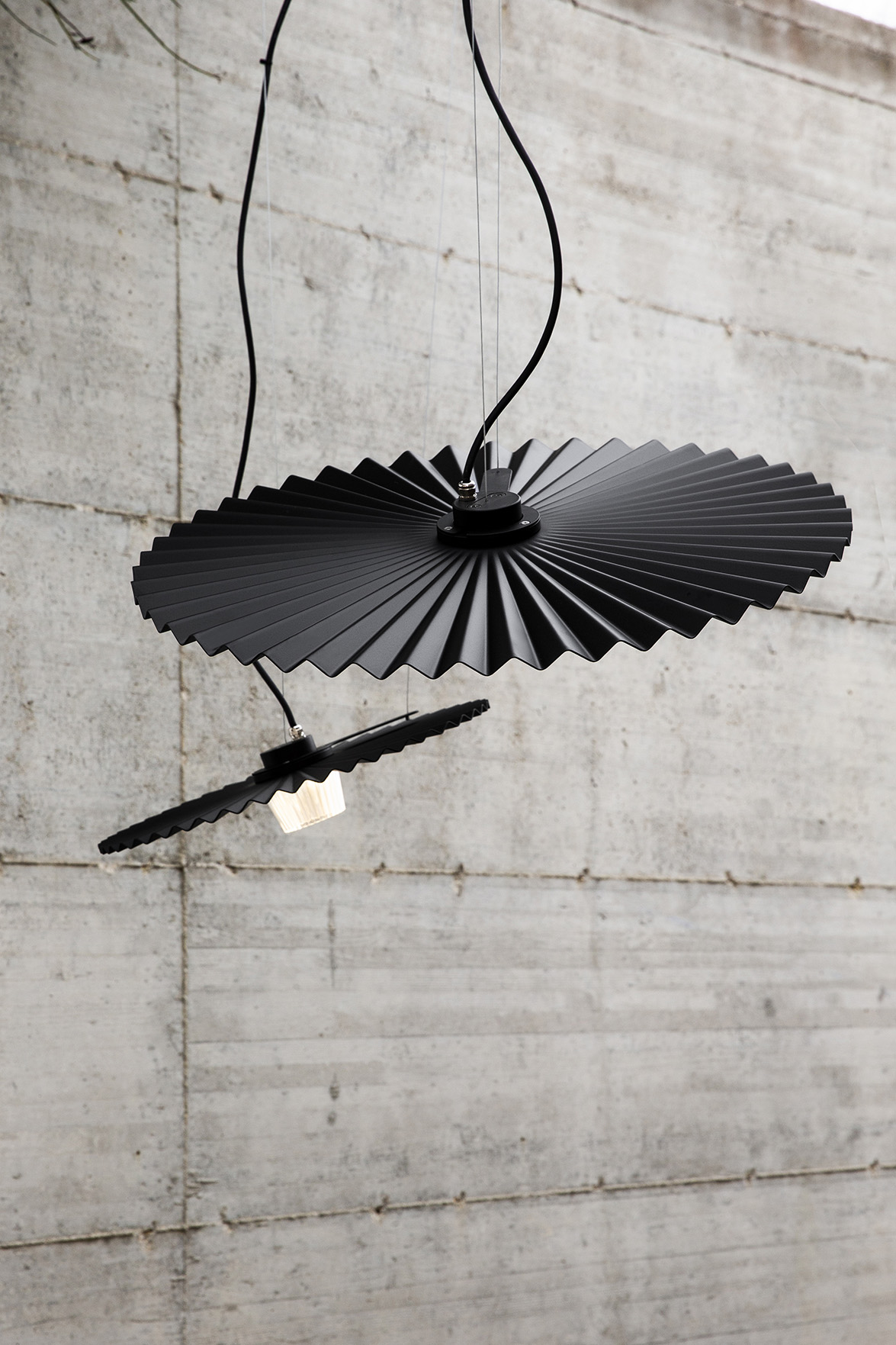 The fastening mechanism that allows the lamp to be directed as required, creates eccentric atmospheres with a late Renaissance feel, or more intimate, cosy interiors with a hint of Japanese style.
Available in two sizes and two versions: white or black painted aluminium or natural brass. For indoor or outdoor use.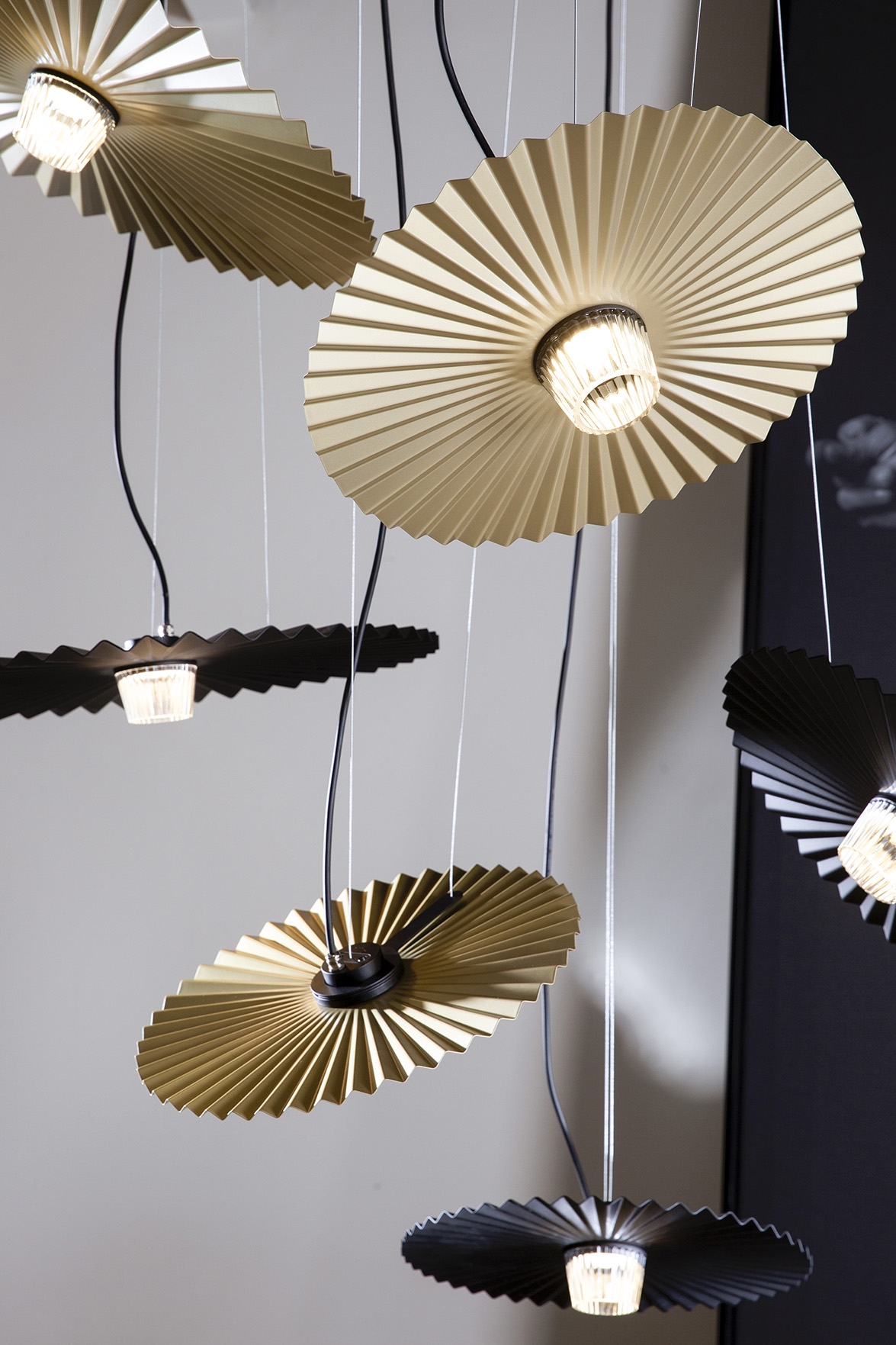 Source: Karman
Read more news related Karman published at Infurma
Visit the Karman website