Empaperart reproduces the Japanese legend Sadako Sasaki with hundreds of origami cranes in the Japanese ambassador's residence in Madrid, the honorable Mr. Kazuhiro Koshikawa, for SEIKO.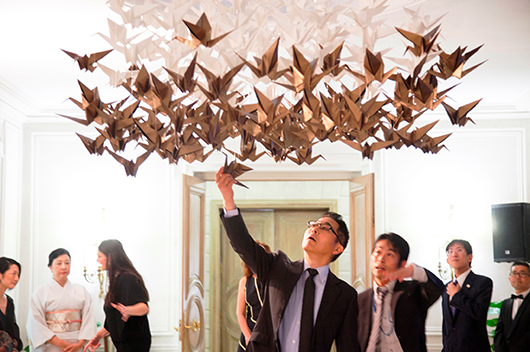 title="Más..." />
The Valencia study Empaperart, specialized in creating spaces with paper art techniques like origami, has taken inspiration from the Japanese legend Sadako Sasaki based on the story of the thousand cranes in order to decorate the Japanese ambassador's residence in Madrid, on the occasion of the celebration of 55th Grand Seiko Anniversary, the most emblematic premium collection of Seiko.
It has been an honor for Empaperart to be selected by such an important international brand like Seiko in order to recreate an origami installation. But, furthermore, to work in this project in the house of the most representative person from Japan in Spain, the honorable Mr. Kazuhiro Koshikawa, who has been so impressed by this work that has decided the project to be permanent in his residence, so that it could be possible to publish this millenary Japanese art and give people the opportunity to know it.
In order to be able to do this job, Empaperart worked creating hundreds of cranes with the most precise technique. They were displayed in the hall of the residence representing a waterfall. The figures were made with Fedrigoni papers, a quality paper brand, and were created in two different colors: white and metalized bronze.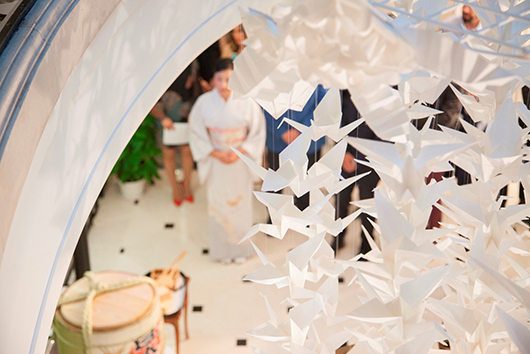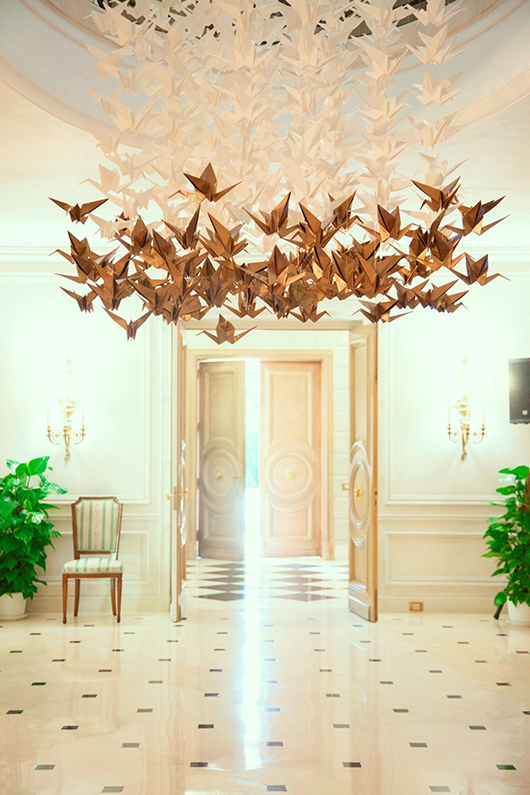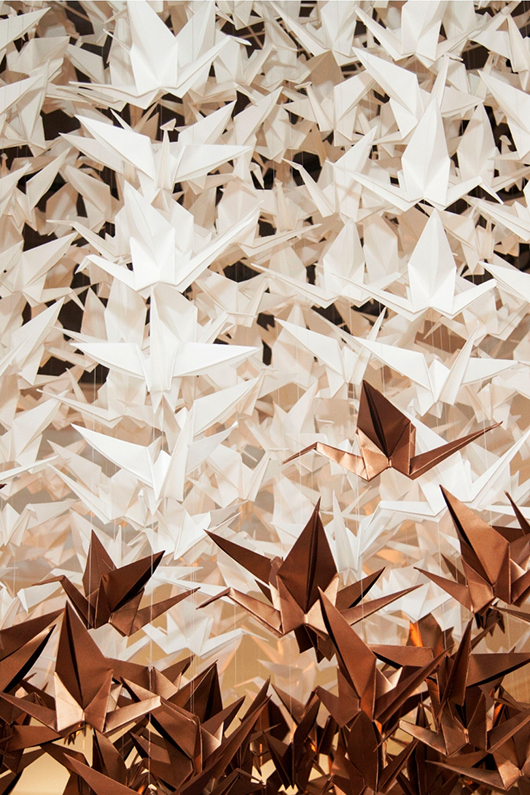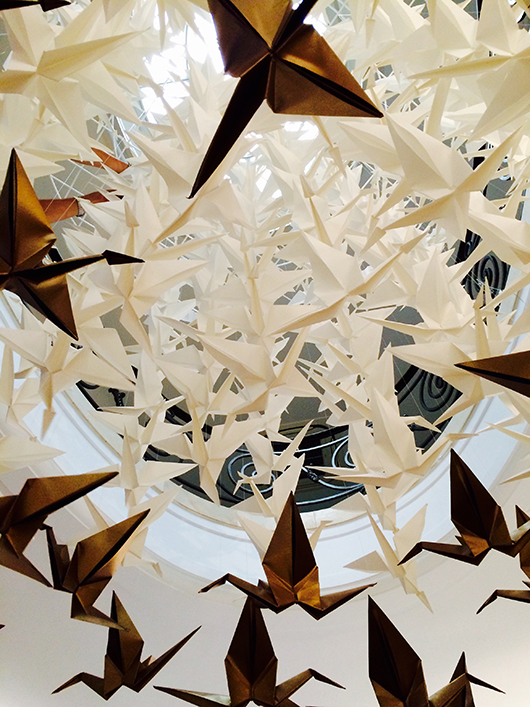 Empaperart: paper, cardboard and passion
Empaperart is the project of three young Valencian entrepreneurs who, from 2011, have got an important spot in the decorating area that allowed them to work for brands like Lladró in an international level, Hermès or L'Occitane.
Their hands never stop, as they also organize workshops in order to transmit their passion for this art to students and other professionals.
Source: Empaperat
Visit the Empaperart website