Winter 2013 Las Vegas Market, held January 28 to February 1 at World Market Center Las Vegas, exceeded expectations as the best market in four consecutive Attended years driven by an influx of Both retailers and exhibiting new lines, as well as an Increase among international buyers.
title="Más..." />
"This past Winter Market in September new company records for an overwhelming number of manufacturers and Contributed to a renewed, positive outlook for the Entire Industry. I can truly say it was the best Las Vegas Market in my tenure of five years," said Robert Maricich, CEO of International Market Centers. Maricich was thrilled by the optimism I Witnessed time and again THROUGHOUT the week, in particular, the tens of Thousands of new products, the high attendance numbers and the order Widespread writing. Attributed Maricich Improving the optimism to the economy and the upbeat attitude Referred to as a "force multiplier."
"We're getting a multiplication of better business, people playing to win and better buyer attendance," said Maricich. "With the strength of this Las Vegas Market, National Housing recently released positive reports, and clear industry momentum, we Feel This bodes very well for a strong Spring Market. What we saw at Market is an encouraging indicator of what's to come in 2013."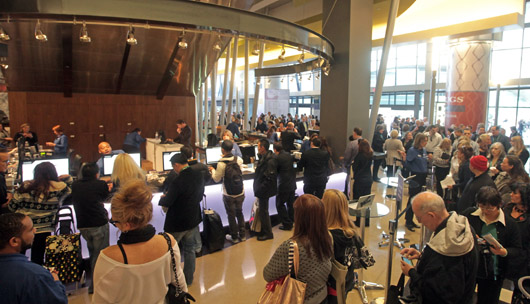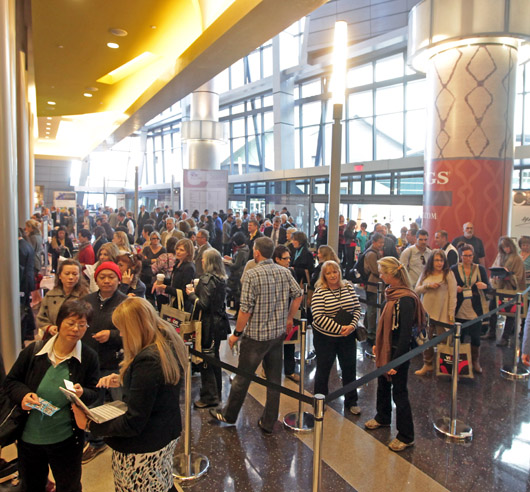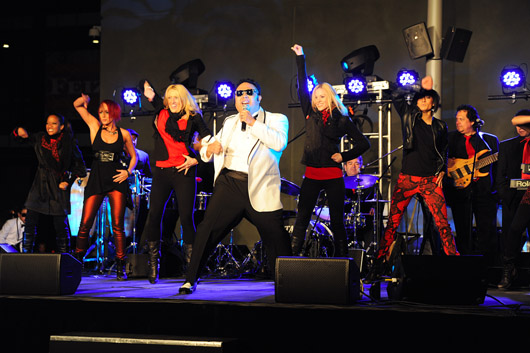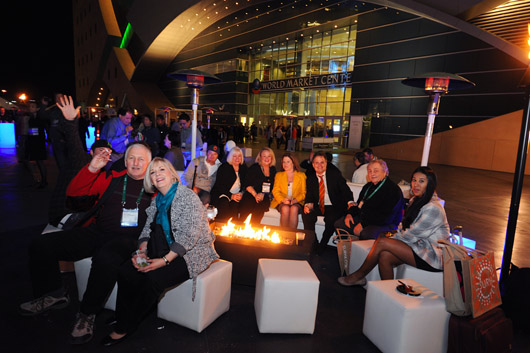 Attendance Trends and an Infusion of New Exhibitors
U.S. retail attendance was up six percent over a year ago building on the strongest Las Vegas Market in recent years-with Thousands of buyers attending the Winter 2013 show for the first time. International buyer attendance rose five percent year over year, with a 15 Notably MOST percent increase among buyers from Latin America and Pacific Rim, respectively, as well as an eight percent gain in Canadian buyers over a year ago.
Las Vegas Market lived up to its name as 'Today's Total Marketplace' and retailers led into the first major industry event of the year for product introductions and buying in the western United States, attracting retailers from all 50 states and 74 countries. Market Officials Reported That several key and complementary categories performed exceptionally well at the recent show. The most remarkable Increases buyers came from home décor, rose 39 percent Which, while home textile buyers grew by 26 percent. The categories of mattress retailers and contract hospitality buyers Increased by 11 percent each from a year ago. Furthermore, Las Vegas Market Doubled the number of floor coverings retailers due to the Strategic Partnership with Surfaces Expo.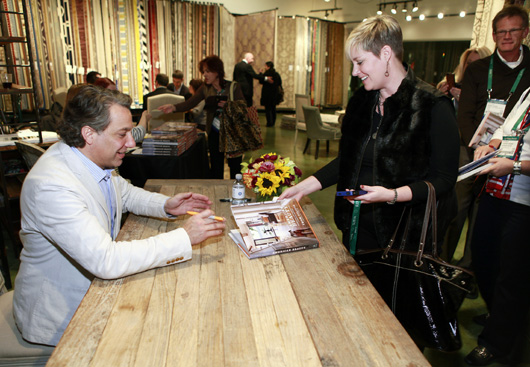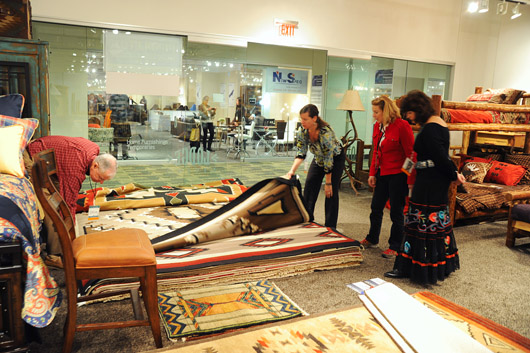 "We have long nurtured the notion of a cross-over market vis a vis this 'whole home' view. Without question Las Vegas Market opens up new doors and distribution channels for Participating manufacturers as a result of a compelling and diversified platform Unlike Anything Else That is in the industry," said Maricich.
I cited at the most recent market That One in ten buyers seeking home décor and gift merchandise Their business type classified as a mattress or furniture store, Which He Says Demonstrates the cross-over appeal of the marketplace. "Essentially, This traditional furniture retailer is coming to the market Also looking for smaller gift and décor pieces to Enhance Their product mix and reach more customers on a more frequent basis. This supports the notion That Their merchandising retailers have evolved approach and are using Las Vegas Market as a means to a more diversified sales ACCOMPLISH strategy. It's not product dimensional, but Rather, very lifestyle, consumer-centric. It's exciting to see new interest in our industry and evolved business models in retail."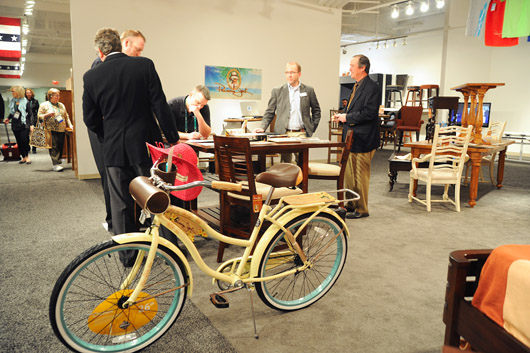 In Addition to dramatic growth across all buyer categories, the Winter Las Vegas Market, Gift + Home Including, Also drew more than 1.800 exhibiting companies across 5 million square feet of space in three buildings. The 2013 Las Vegas Market welcomed 200 new brands in permanent showrooms and temporary booths spanning every category of total home. Newcomers included 27 permanent tenants furniture; five powerhouse designer brands in the Las Vegas Design Center, 38 permanent tenants Gift + Home, along with 30 furniture temporaries located on the sold-out floor of B2, and 107 Gift + Home temporaries located on C4 and C5.
Source: Las Vegas Market
For further information, you can visit the Las Vegas Market website
Read more news related Las Vegas Market published at Infurma