Rintal, a leader in the field of design stairs, always proposes new design solutions that affirm stair as furniture component of contemporary spaces.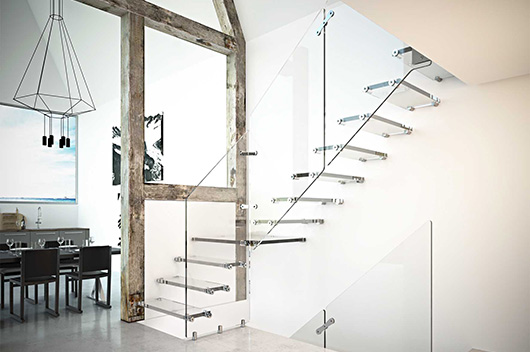 In the new collection, Rintal pays attention to the stylistic research and to the innovation of materials and shapes, in order to interpret at its best the most contemporary trends of living, translating them into technically and stylistically avant-garde solutions.
WOOD is the basic element of the new stair VISIO with the glass railing that can be fixed sideways to the structure or between the structure and the handrail, creating a solid but visibly lighter wooden staircase. Furthermore, a series of LED lights embedded in the stringer, absolutely new for the wooden stairs with side structure has the useful function of marking step.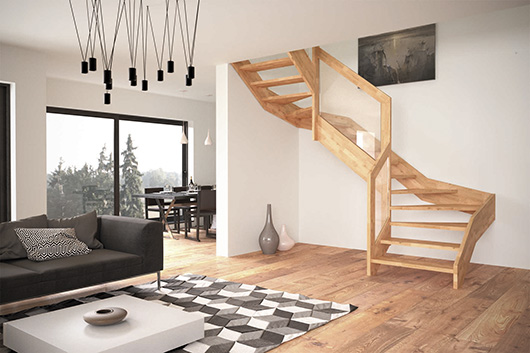 GLASS is the basic element of AIRA GLASS, the exclusive cantilevered staircase with steps in structural glass fixed to the wall through of an anchoring system patented by Rintal and railing made of laminated glass plates fixed directly to the step. Aira Glass, available in two different finishes of laminated glass - clear or extra clear - combines minimalism and strength and can enhance the room thanks to the perfect balance between form and material.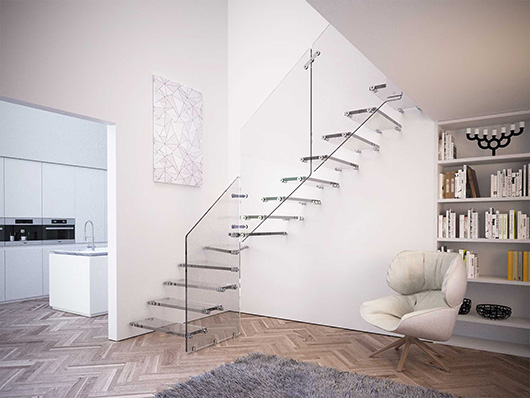 CONCRETE is the element of the new line of Helical Concrete Stairs. Each solution, characterized by a sculptural appearance, is designed and structurally tested to ensure a solid and secure in time product. The spiral staircases of the Concrete Line can be inserted both in private and in public spaces, in order to enhance any room with an elegant and exclusive style.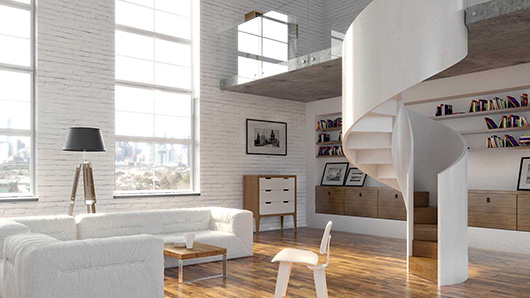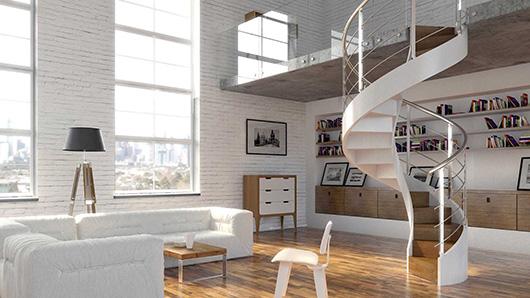 Source: Rintal
Read more news related Rintal published at Infurma
Visit the Rintal website