Through the Ambiance Tuning Technique, the premium manufacturer Dornbracht melds installation technology, electronics and ambience into a comprehensive approach, which choreographs water and showering into worlds of experience. This is complimented by an unparalelled level of practicality and technical feasibility. This high technology has been installed at Esplendido Hotel in Soller, Mallorca.
As a concept for the perfectly designed showering experience, Ambiance Tuning Technique offers market partners who are active in sales a promising approach to tapping the potential of consumers. Potential consumers would include those with a high level of experience and purchasing power, as well as architects and planners for commercial buildings. As a modular system, the Dornbracht innovation opens up an awareness of showering - from the installation and individual configuration of the system to comfortable usage with the three choreographies: Balancing, Energizing and De-Stressing. These systems set the standard for the future, at the peak of the sophisticated premium sector.
Dornbracht achieved this evolutional step by consistently implementing two decisive aspects. Firstly, it limited the installation components (the hardware) to just three elements:
- The eTool: an easy-to-use control which unifies individual operation and esthetic design.
- The eValves: intelligent, electronically regulated valves for the comfortably tempered water flow, which can be regulated with regard to quantity and pressure.
- The eSwitch: a central switching unit and control, which is also used to perform configuration in the network.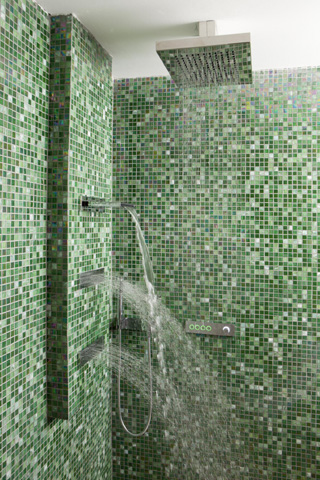 The second aspect consists of:
- A complete reduction of the complexity associated with connecting the water-bearing and electronic installation components.
- The intuitively guided configuration of the Ambiance Tuning Technique with visual software, eAssist, including installation of the shower scenarios Balancing, Energizing and De-Stressing.
The technology behind the Ambiance Tuning Technique permits a variety of scenarios for the Horizontal Shower and Vertical Shower applications.
The Esplendido Hotel is owned by Johana & Mikael Landström, who have been in charge for the interior design project of the hotel. You can find furniture by Sancal, Joquer, Perobell and Concepta or lighting made by Vibia, Dix Heures Dix and Dark.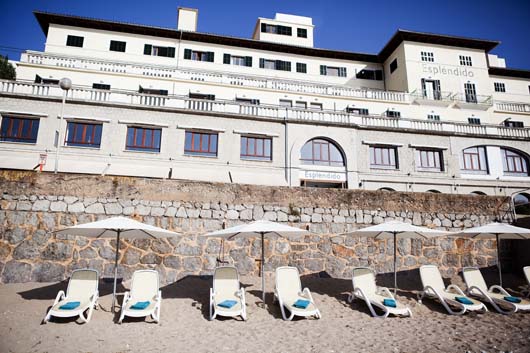 Located in Puerto de Soller, 30 minutes from Palma de Mallorca, Esplendido Hotel has 74 rooms, 1 suite and 2 penthouses with spectacular views. Catering options, 2 swimming pools with sea views, one of these thermal, Spa relaxation area, Gym, Finnish sauna and Turkish sauna, indoor pool with jacuzzi, relaxation terrace with spa showers, beach with hammocks for thier customers with service drinks ... and a host of additional services.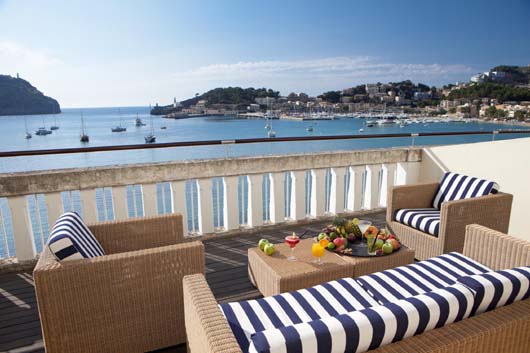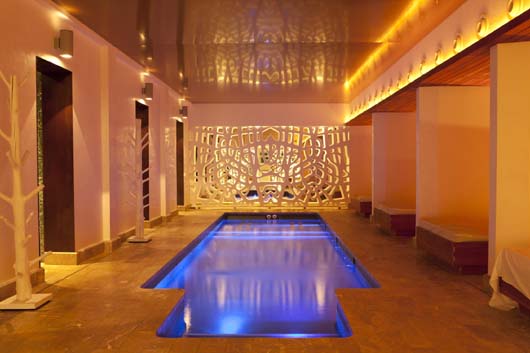 Visit the Dornbracht website
Visit the Esplendido Hotel website