Through its brands Troll, Metalarte and Sagelux, Luxiona Group, based in Canovelles (Barcelona) and with 85 years' experience, generates 70% of its international business and ended 2014 with a 10% increase in turnover.
Louvre museum in Abu Dhabi - Courtesy of Ateliers Jean Nouvel
title="Más..." />
Luxiona Group employs a team of 500 people and has 6 production plants, 4 logistics centres and 11 sales offices established in Europe, Asia and Latin America.
Turnover for 2014 was €50M, which is a 10% increase over the previous year, when the restructuring of the company necessitated by the crisis in the sector was completed. The increased business in Spain, Italy and Eastern Europe is particularly noteworthy. Currently, over 70% of business is at an international level, the Group being responsible for flagship lighting projects such as the new Parliament of Vietnam, the Louvre in Abu Dhabi by Jean Nouvel, the Unicredit headquarters in Milan and the MAPFRE headquarters in Mexico, and accompanying the world's major fashion retailers, such as Sephora, Cortefiel and Desigual among others, in their store openings in cities such as Beijing, New York, Mexico City, Barcelona, Milan and San Francisco.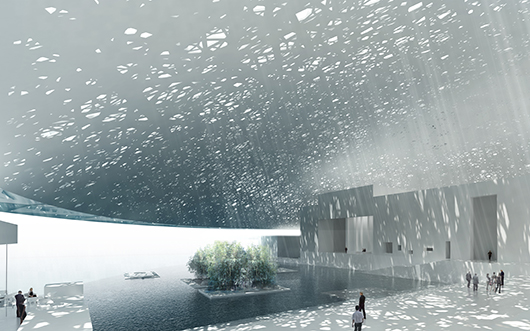 Luxiona Group designs, produces and markets a wide range of lighting products through its three brands (Troll, Metalarte and Sagelux) to offer comprehensive solutions for large projects (technical lighting, decorative lighting and emergency lighting, respectively). Its extensive international presence and its own plants (Poland, China, Mexico, Peru and two in Spain), have positioned Luxiona Group as a leading partner in lighting solutions for global clients and unique projects.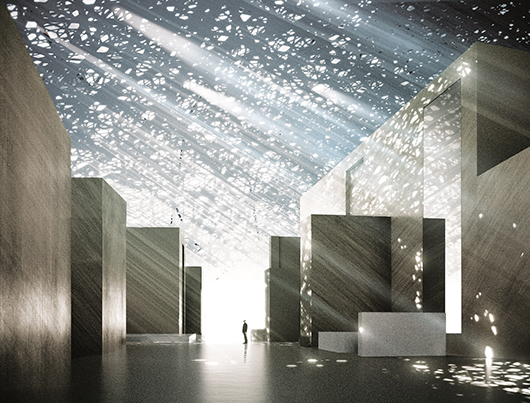 The future of Luxiona Group is to continue strengthening international markets, especially USA, ASIA-PAC, EMEA and LATIN AMERICA and working on innovation and design as part of the strategy of a company that is constantly developing new functions and applications to offer the best solutions for each project and excellent value for money to tackle custom lighting projects.
International presence of Luxiona Group
• Production plants in Spain (2), China, Poland, Mexico and Peru.
• Logistics centres in Spain, Mexico, China and Poland.
• Sales offices in Spain, Mexico, China, Poland, France, Italy, Germany, Portugal, Singapore, Chile and Peru.
Ongoing projects
• Louvre Abu Dhabi by Jean Nouvel (installation of the product, Paralum)
• Parliament of Vietnam (installation of over 5000 light fittings and over 8 kilometres of linear LED luminaires)
• Unicredit headquarters in Milan (new headquarters of UniCredit Bank and the tallest building in Italy)
• Desigual store in San Francisco and Desigual Flagship Store in Barcelona
• Sephora stores in Italy (over 60 Sephora stores of the LVMH Group in Italy with the ECM Group Studio Milan)
Source: Luxiona
Photos: ©LLIBERT TEIXIDÓ
Visit the Luxiona website