Jaipur Rugs is again represented at DOMOTEX 2014, the leading trade fair for handmade carpets and all types of floor coverings. The organization supports a network of over 40,000 artisans in rural India, creating sustainable livelihoods through connecting artisans to global markets in over 40 countries. JAIPUR's innovative business model has been a matter of dissertation at reputed universities like Harvard, Wharton and Stanford.
CHAOS THEORY by Kavi
This year, JAIPUR will launch its brand new collection: "Chaos Theory" designed and conceptualized by Kavi - the Design Director at JAIPUR. Inspired by chaos in nature, "Chaos Theory", traces the beauty in nature's seemingly muddled patterns. Each carpet in this collection uses bamboo silk and the finest wool that is entirely hand processed. Natural forms in transition were studied for inspiration, and recreated on unexplored mediums with the help of batik to create unrestrained artwork. Every rug in Chaos Theory is created by hand weaving nearly 100,000 Persian knots of hand processed wool and bamboo silk in every square meter. PROTEUS, from Chaos Theory by Kavi has been selected to be showcased at DOMOTEX Souk Deluxe 2014 as part of a select group of the most innovative designs of the year.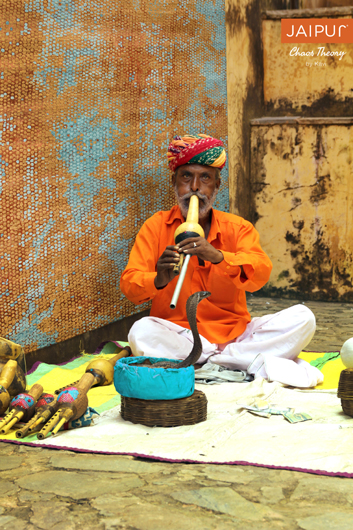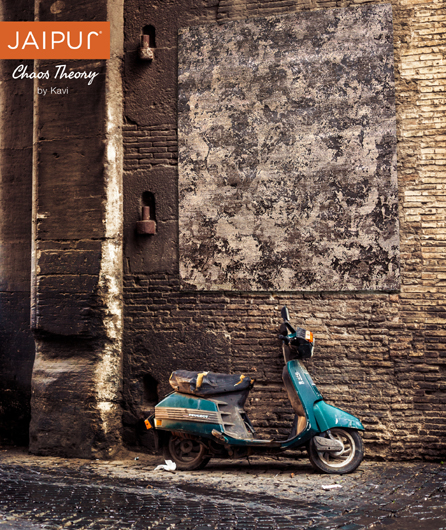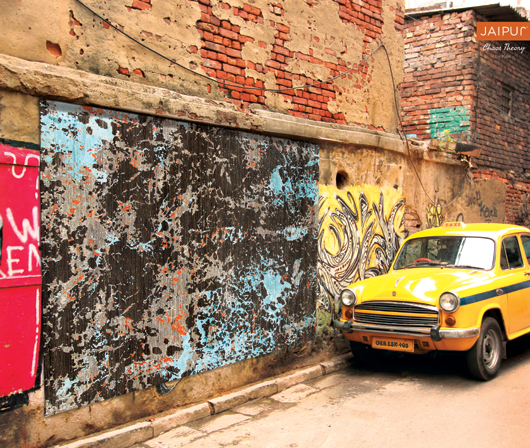 CONNEXTION by Jenny Jones
JAIPUR's popular collection CONNEXTION, designed by award winning Australian carpet designer, Jenny Jones, features trend-setting, organic earthy colors and 50 modern designs, such as Banksia Liquorice, Float Snake, Antique History, and Crochet Neutral.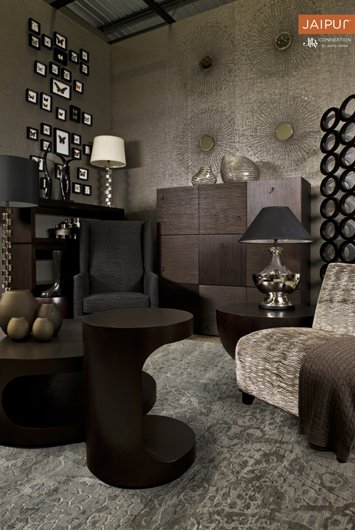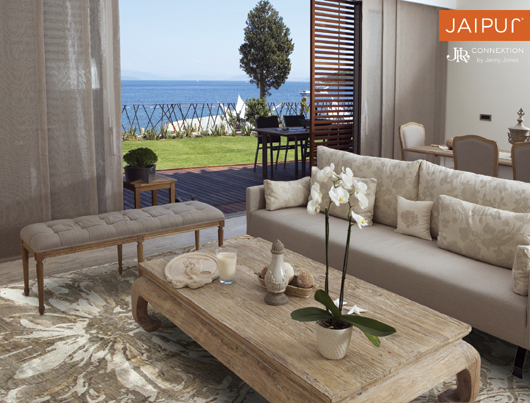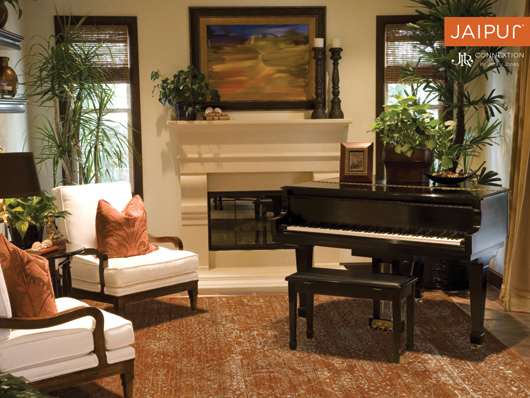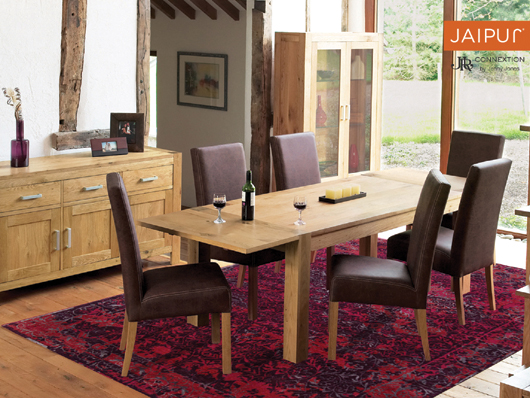 Each rug designed as part of this collection benefits over 180 artisans in rural India. These benefits include providing sustainable livelihood, ensuring access to healthcare, adult literacy etc. The wool, procured from the finest sheep farms across the world is blended and supplied to rural artisans who card the material by hand using iron comb beds. The laefa (carded fiber) is then distributed to women who spin the wool into spools to dye. Spools thus made by hand are distributed with design maps to a weaver in rural India who brings the design to life. With over 100,000 Persian knots in every rug, this collection is handmade to create joy.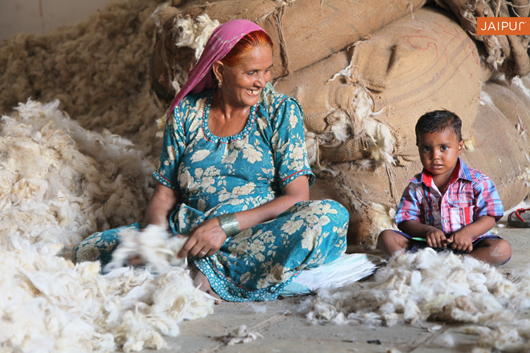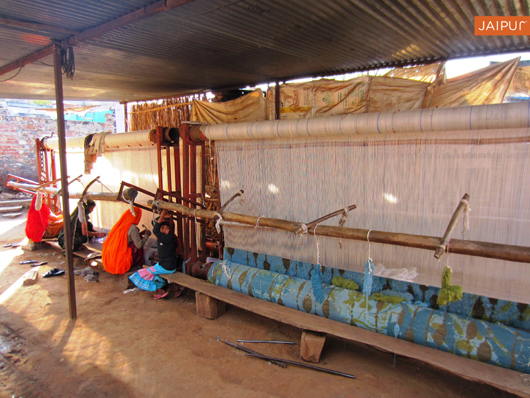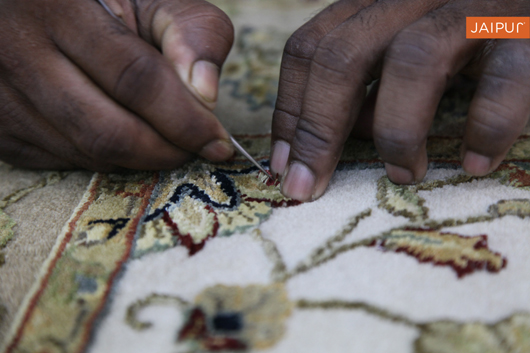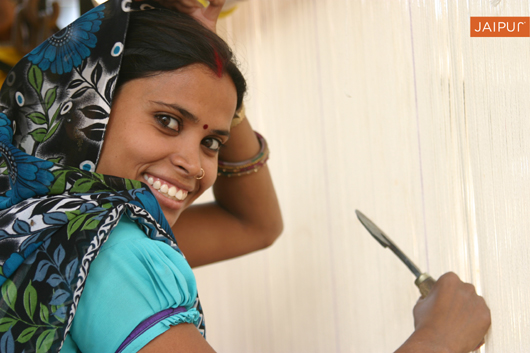 About JAIPUR
JAIPUR Rugs is a global leader in the hand knotted carpets & rugs category and India`s largest manufacturer and exporter of hand-woven carpets & rugs. Headquartered in Jaipur (India), JAIPUR's operations span across multiple states of India through its network of over 20 branches and independent weaver base of 40,000 artisans. With an innovative business model, JAIPUR provides sustainable livelihood to artisans spread across 600 villages in India. Jaipur Rugs Foundation further catalyzes their livelihood through carpet weaving training, access to income generating activities & educational programs.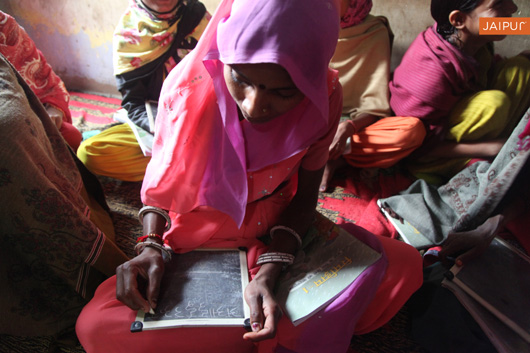 Source: JAIPUR
Visit the JAIPUR website