Seletti, the most pop and democratic brand in Italian design, participates in the Stockholm Furniture and Light Fair for the first time with its sensational and unconventional products.
The brand enters the temple of Scandinavian design par excellence with a display stand focused on lighting, one of the most interesting sectors for the brand for some years now and therefore a source of experimentation both through new technology as well as partnerships with some of the most sensational designers on the international stage. The latest news in this area includes forays into the furniture and art de la table sector, with proposals that are cheeky and pop.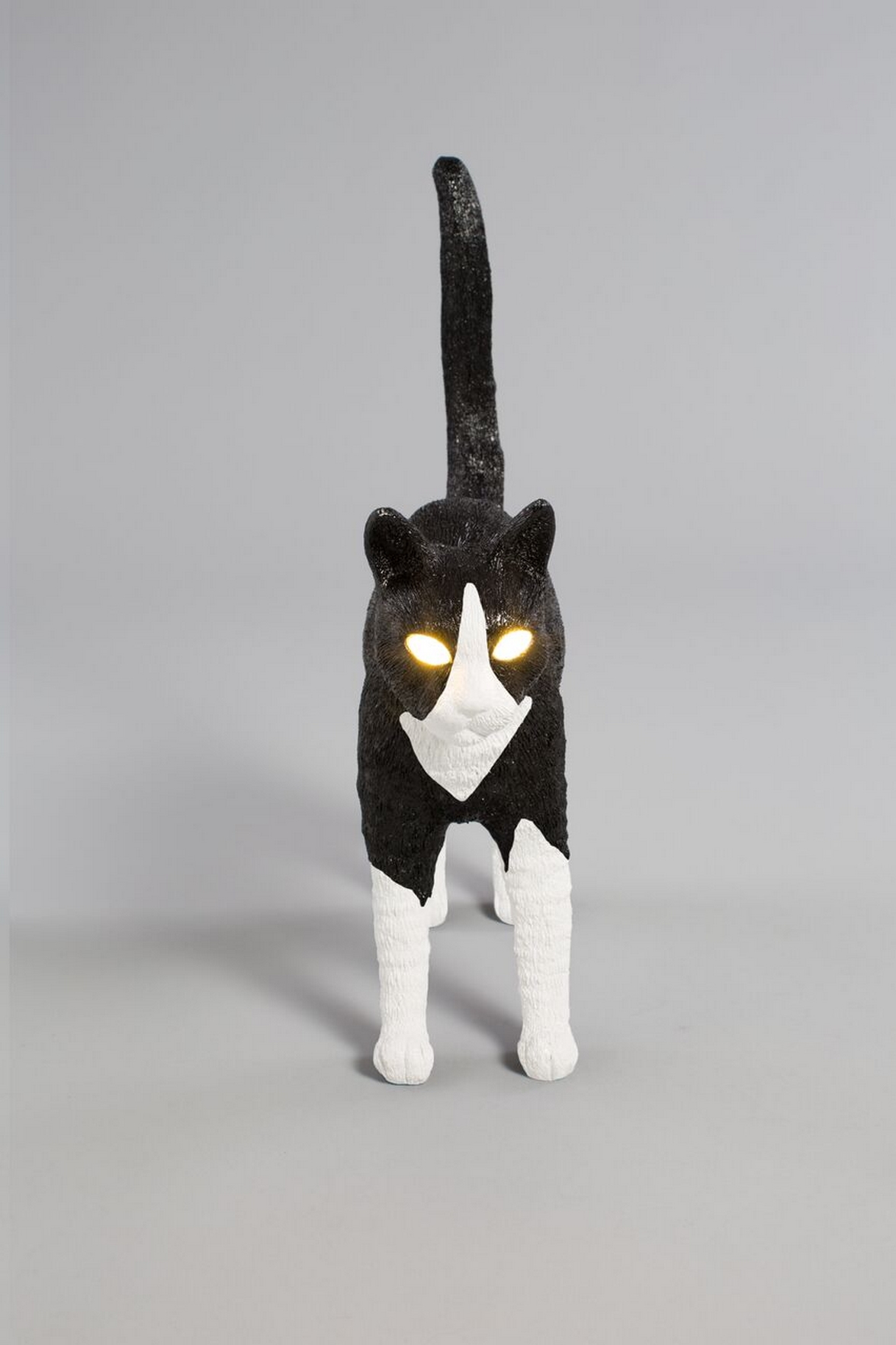 The stand at the Stockholm Fair will be an explosion of shapes, colors, and inspirations all centered on the marriage, essentially indissoluble for Seletti, between design and accessibility.
The biggest novelty is the Felix lamp, the latest wacky creation by the Studio Job duo, now among Seletti's strongest partnerships: a magical cat that illuminates its surroundings with its bewitching eyes, available for preview at the Stockholm fair.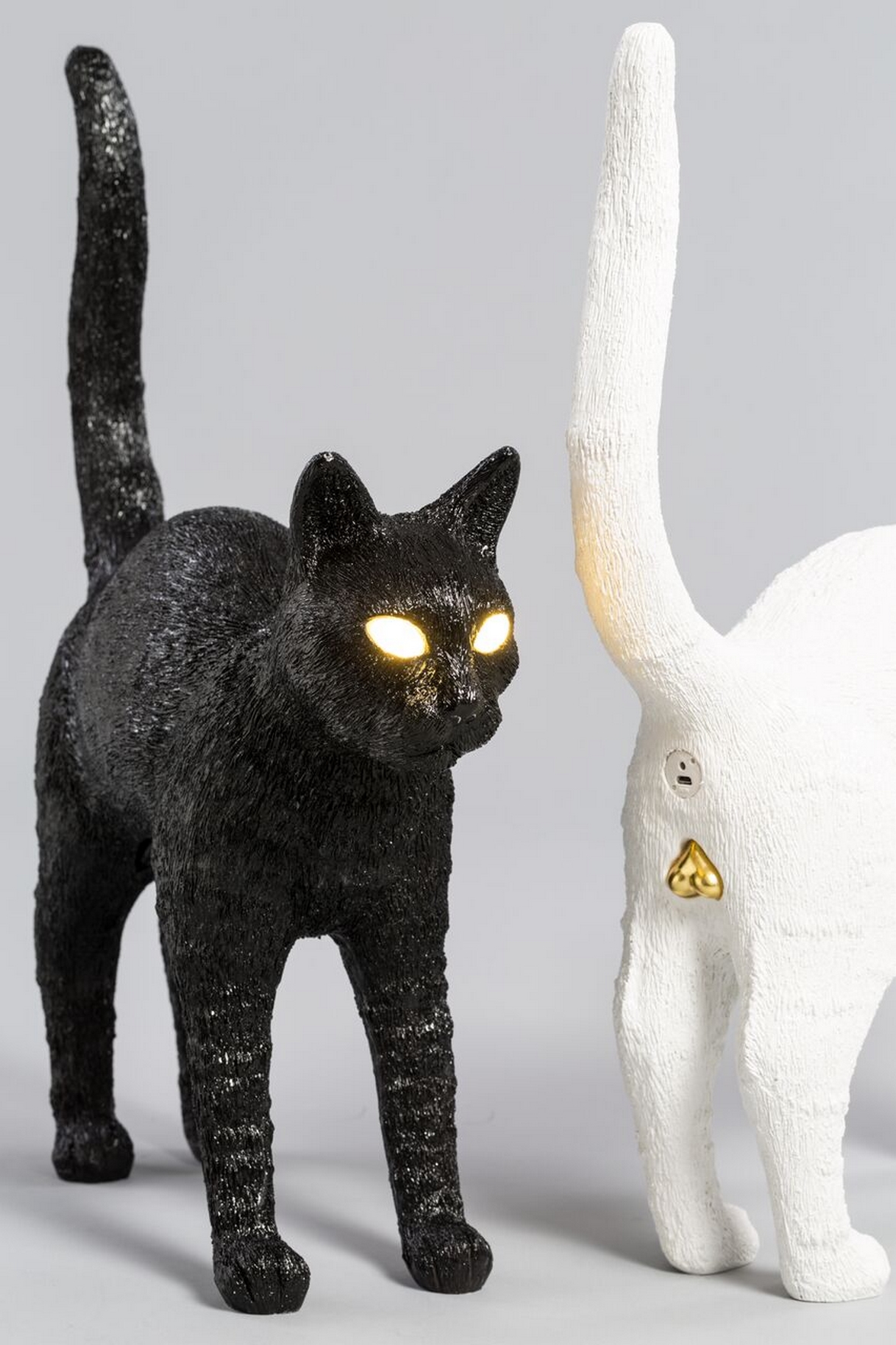 FELIX
Felix the cat may not purr, but it compensates for this with intense and inquisitive eyes that illuminate its surroundings, creating an enchanted atmosphere. Felix is the fruit of a new collaboration between Seletti and Studio Job, part of the BLOW project, the new design brand that combines the imagination of Studio Job and the know-how of the Italian brand.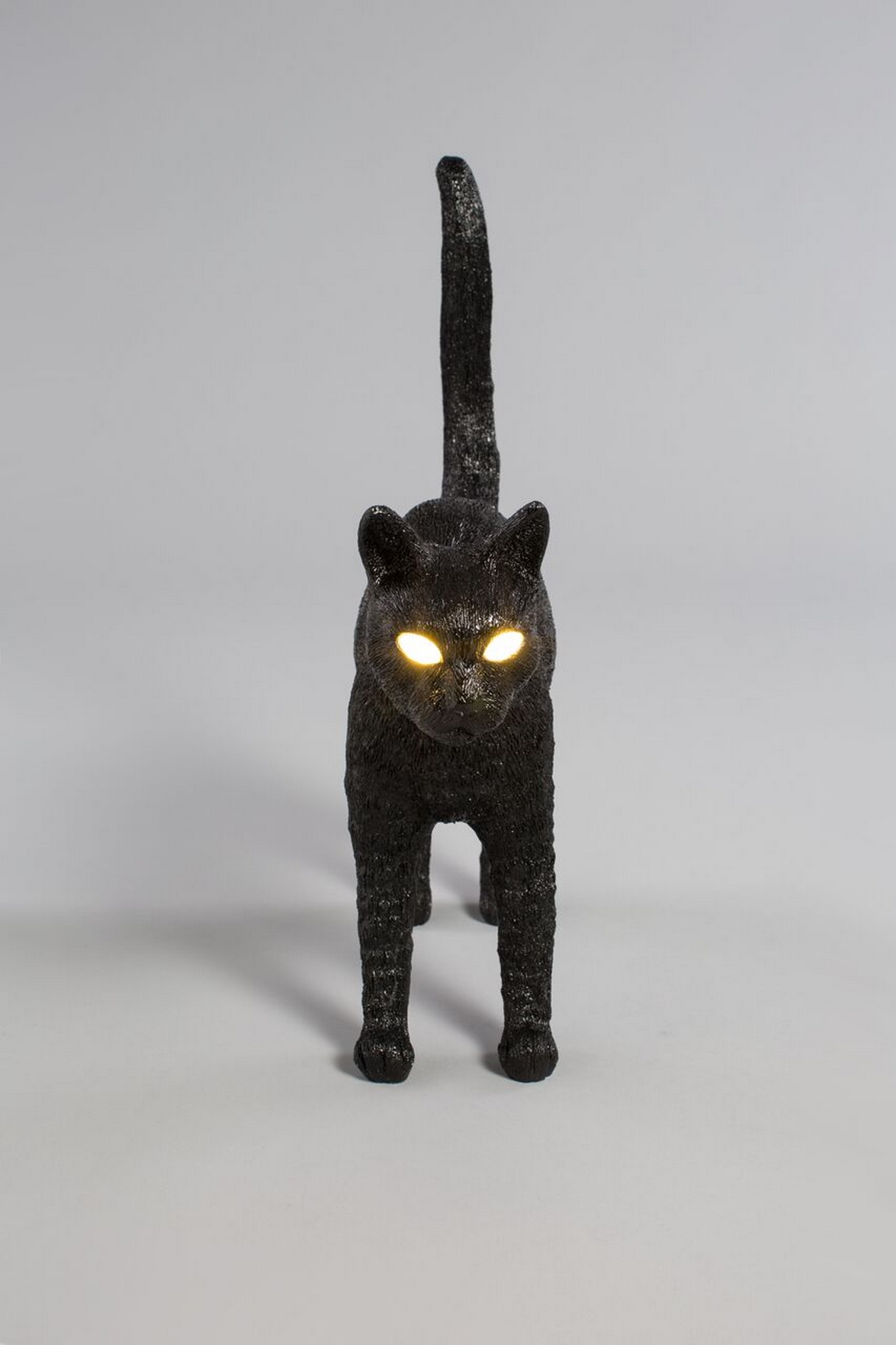 Made in 1: 1 scale, inspired by Job Smeet's cat and perfect in every single detail, Felix is available in three different colors: white, black, and bicolored. The alert tail reveals a backside with a USB charger - a universal socket for all voltages - and switches/dimmers that are positioned, poetically, as the genitals of the feline. Felix is equipped with a battery that lasts for 9 hours, and thus allows the lamp to be moved around the house without difficulty. The cat's coat perfectly reproduces the texture of fur, for an even more realistic effect.
Source: SELETTI
Visit the Seletti website
Visit the Studio Job website
Read more news related with Seletti published on Infurma
Read more news related with Studio Job published on Infurma