From February 5th to 22nd, 20 Catalan architectural works will be presented at the Geneva Pavillon SICLI, highlighting examples of social housing architecture within the framework of the Cities Connection Project (CCP). The architects will participate in interviews, meetings with local architects, visits to Geneva landmark buildings and other activities open to the public.
title="Más..." />
On 5th and 6th February, twenty Catalan studios will travel to Geneva (Switzerland), representing a broad cross section of the social housing models that have been built in Barcelona over the last ten years. Twenty selected works will be exhibited in the Geneva Pavillon SICLI under the title _Export BARCELONA 'Social Housing in Urban Context' until 22nd of the same month, thanks to the collaboration between the Cities Connection Project and the Maison de l'Architecture. "We want the _Export BARCELONA event to be an open door for the internationalization process of Catalan architecture and to generate lasting relationships between professionals from both countries", explains Xavier Bustos, co-founder of the Cities Connection Project.
Transversal Views Granollers, Barcelona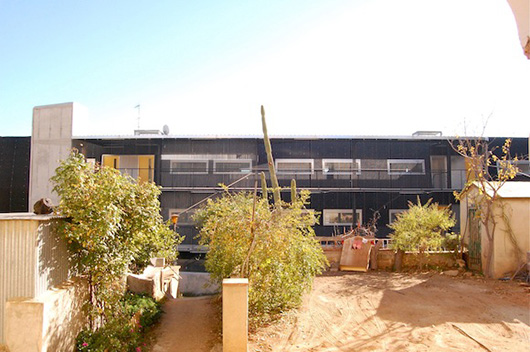 Public Housing Vilassar De Dalt, Barcelona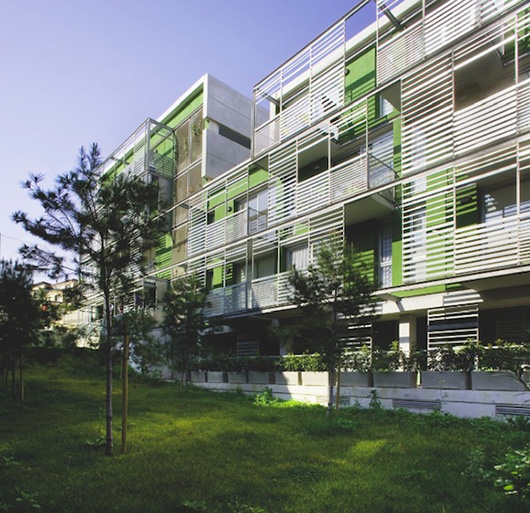 Les Corts Housing For Young, Barcelona
CATALOGUE EDITION
The event _Export BARCELONA 'Social Housing in Urban Context' includes the publication of a catalogue with information about the twenty selected works, incorporating Augmented Reality and contextualizing the selected projects in a historical timeline of reference works. The catalogue is also intended to be the most up to date compendium of recent and prominent Catalan social architecture. "Selected studios are part of an architectural generation who have tried to respond to social demands of the current economic situation by rethinking the typology and integration ways within the city," says Nicola Regusci, also cofounder of the Cities Connection Project. The catalogue includes texts by Ferran Mascarell, Conseller de Cultura de la Generalitat de Catalunya, Antonio Hodgers, Conseiller d'État de Genève, Vicente Guallart, chief architect of the Barcelona City Council and Xavier Bustos and Nicola Regusci, the project curators.
EXHIBITION AND INAUGURAL CONFERENCE
The exhibition will start on February 5th with an inaugural conference presented by Vicente Guallart, Chief Architect of the City of Barcelona, and will be attended by Antonio Hodgers, Conseiller d'État de Genève, and Francesco Della Casa, Architecte cantonal, representing Swiss institutions, and by Jordi Sellas,Director General for Creation and Cultural Industries. The event on 5th and 6th February will also include interviews, discussion meetings between professionals and institutions from Barcelona and Switzerland, with visits to emblematic buildings of Geneva's collective housing history. The exhibition will run until 22nd March at the Geneva Pavillon SICLI (Route des Acacias, 45).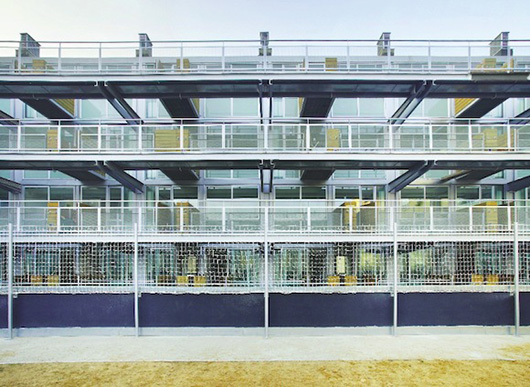 Facility Building Eixample, Barcelona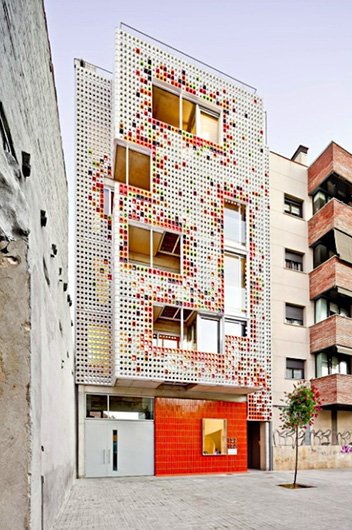 05.05-Bad Collective Housing, Badalona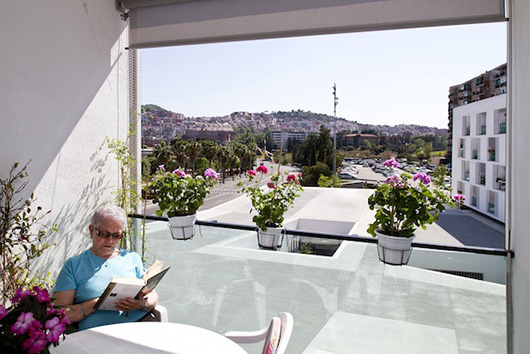 85 Dwellings For Elderly, Barcelona
CITIES CONNECTION PROJECT
The event _Export BARCELONA 'Social Housing in Urban Context' is part of the Cities Connection Project, which regularly connects outstanding architecture from two European regions via a "back and forth" event that on this occasion has selected Geneva and Barcelona. The first phase of the exchange, _Import GENEVA 'Building Geneva: projects versus challenges', took place in Barcelona from 13th to 24th November 2014 at the Arts Santa Mònica Centre de la Creativitat. The Cities Connection Project (CCP) aspires to annually connect European architecture that is committed to the current social reality, while breaking away from mass media. "Social housing is the present and the future. One of the characteristic features of the "Barcelona Model" is the quality of residential buildings and optimization of typologies that reflect the heritage of the great Catalan architects from the 30s", adds Bustos.
NEXT EDITIONS
For future editions, the Cities Connection Project will link cities like Marseille, Zurich, Berlin and Brussels. The aim of the Cities Connection Project is for each event to be the catalyst for an ongoing dialogue between architects from the selected cities. "We imagine a future with a wide European network of connections between professionals and institutions, a neuronal system capable of generating a critical and open-minded vision about the projection of our cities". Bustos and Regusci point out.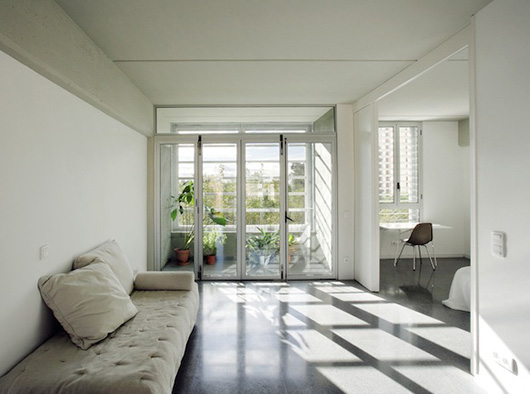 27 Low-Rent Apartments Sant Andreu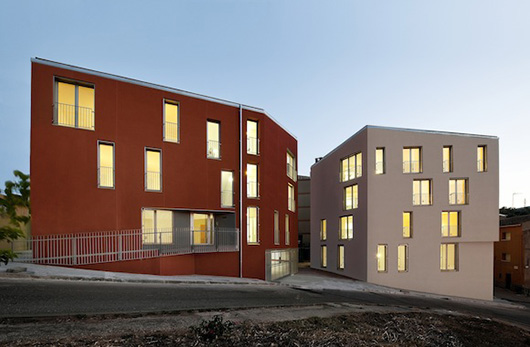 21 Social Housing Units Sant Llorenc Savall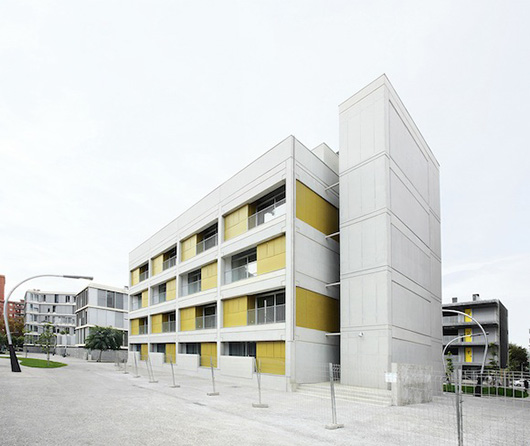 16 Housing Units At Forum Barcelona
LIST OF SELECTED WORKS
01_ 102 Social Housing Units_Almogàvers
SIO2 arch / Miba Barcelona
www.sio2arch.com
www.mibaarq.com
02_ Facility Building_Londres
COLL_LECLERC Barcelona
www.coll-leclerc.com
03_ 05.05-Badalona Collective Housing
LAGULA ARQUITECTURA Barcelona
www.lagula.to
04_ Social Housing_Can Caralleu
PERIS TORAL ARQUITECTES Barcelona
www.peristoral.com
05_ Torre Júlia_Via Júlia
GALIANA, PONS, VIDAL Barcelona
www.ricardgaliana.com
www.2plus2architecture.com
www.sergiponsarchitect.com
www.pauvidal.eu
06_ 27 Low-Rent Apartments_Sant Andreu
LÓPEZ RIVERA ARQUITECTOS Barcelona
www.lopez-rivera.com
07_ Fòrum Housing
BOPBAA ARQUITECTOS Barcelona
www.bopbaa.com
08_ Public Housing_Vilassar de Dalt
FREDIANI ARQUITECTO Barcelona
www.fredianiarquitectura.com
09_ 57 ETSAV University Housing_Sant Cugat
DATA AE / H ARQUITECTOS Sabadell
www.harquitectes.com
www.dataae.com
10_ 21 Social Housing Units_Sant Llorenc Savall
CALDERON, FOLCH, SARSANEDAS Barcelona
www.calderon-folch-sarsanedas.com
11_ Building 111_Terrassa
FLORES PRATS ARQUITECTOS Barcelona
www.floresprats.com
12_ 85 Dwellings for Elderly_Horta
GRND82 Barcelona
www.granada82.com
13_ Mixed-Use Building_Eixample
JAUME VALOR Barcelona
www.jaumevalor.com
14_ Housing for Young and Elderly_Zona Franca
AZARQ Barcelona
www.azarq.com
15_ Les Corts Housing for Young
BAYONA VALERO Barcelona
www.bayonavalero.com
16_ 58 Social Housing_Les Corts
FLEXO ARQUITECTURA Barcelona
www.flexoarquitectura.com
17_ Transversal Views_Granollers
MANUEL BAILO, ROSA RULL Barcelona
www.addarquitectura.net
18_ 46 Public Housing Units_Rubí
XAVIER VANCELLS Barcelona
www.xvarquitectura.com
19_ 36 Social Housing_La Mina
VIVAS ARQUITECTOS Barcelona
www.vivasarquitectos.com
20_ 16 Housing Units at Forum
GUSTAU GILI GALFETTI Barcelona
www.gustaugili.com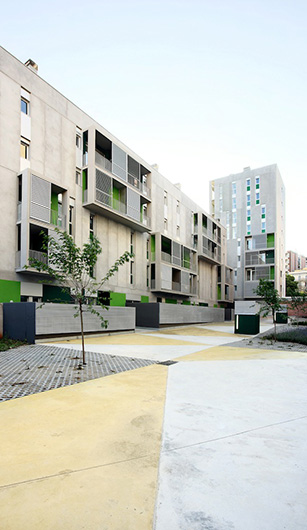 58 Social Housing Les Corts, Barcelona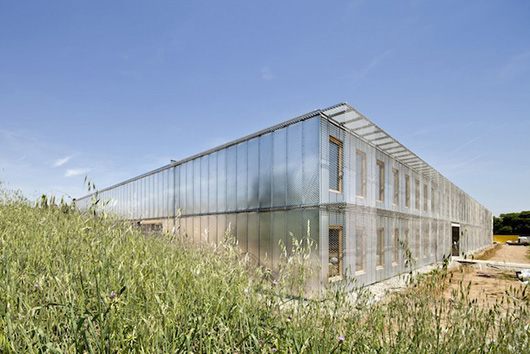 57 ETSAV University Housing Sant Cugat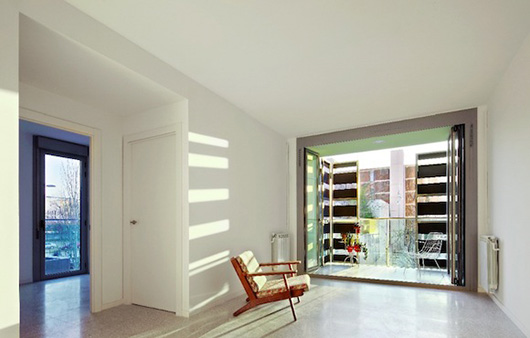 36 Social Housing La Mina Barcelona
ABOUT THE CITIES CONNECTION PROJECT
The Cities Connection Project (CCP) is a connector between cities and their architecture, created by architects Nicola Regusci and Xavier Bustos, with the aim of generating synergies between architects, cultural agents, governments and universities among European cities.
The Cities Connection Project (CCP) was created with the desire to establish a cultural connection between two European cities with an important architectural and cultural tradition. Architecture exhibitions are the focus of this project, which also includes lectures, networking, meetings between universities and the desire to create links between the architects involved. Each event, called Connection, consists firstly of an exhibition in Barcelona featuring guest city projects, followed by a second presentation of Barcelona projects in the guest city. Each new connection will offer a new theme that will always take into account the idiosyncrasies and the cultural and architectural background of the invited city or region.
The Cities Connection Project has the support of foundations, universities, private sponsors and many public institutions of the cities involved.
"We have managed to bring together professionals that are actually affecting today's architecture in Europe, where architects can connect in a direct and authentic way. This rarely happens and is therefore a significant achievement"
Nicola Regusci and Xavier Bustos, co-founders of the Cities Connection Project.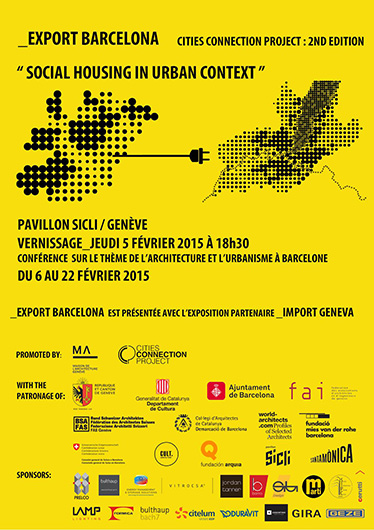 Source: Cities Connection Project
Visit the Cities Connection Project website