The publisher of design furniture, Mobles114, has participated in furnishing the library Joan Maragall in Sant Gervasi, Barcelona. A project carried out by BCQ Arquitectos Barcelona studio, who made the decision to construct the new building under the old existing garden and not to occupy a part of this space.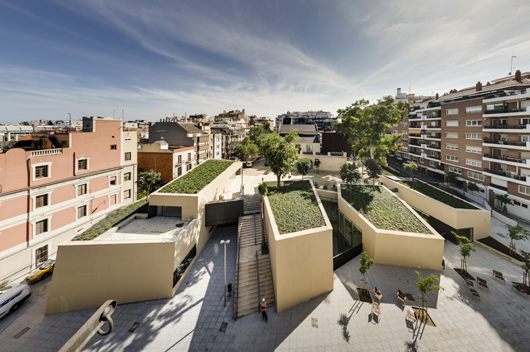 title="Más..." />
The company Mobles114 has mainly participated providing tables PEY system with integrated lighting, round sofas, recycle bins Riga.
According to the BCQ Arquitectos Barcelona studio,
The motto with which the project was presented in the ideas competition was "Garden of Light". These two words sum up the two ideas of the project: maintaining and improving the existing garden, while at the same time providing joyful and well lit spaces.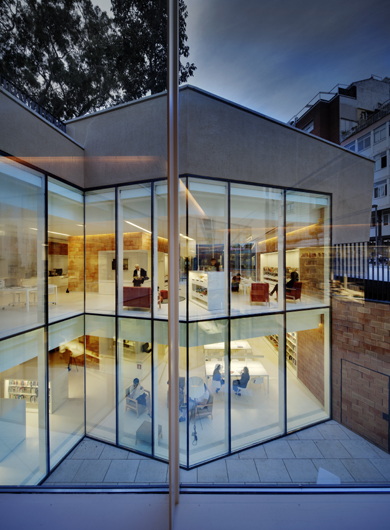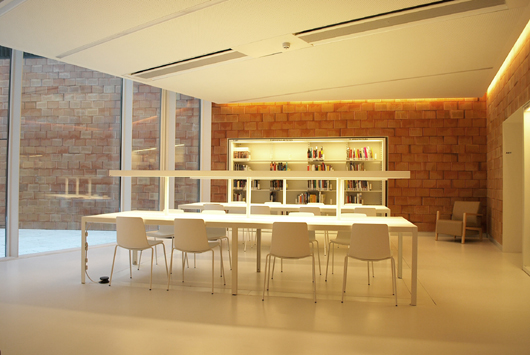 The library inserts under the garden of Vil∙la Florida under the shade of its trees. Inside, a landscape in itself, articulated and changing, where each use and each user find their place. It is a personalized and unique space.
The building will be primarily connected to Sant Gervasi de Cassoles Street. The unevenness between the garden and Sant Gervasi Street naturally provides access to the new facilities. On the other hand, the gardened roof will be on the same level as the old garden, so that the construction of the new facility will mean the restoration of the civic center garden at its maximum dimension, where Vil∙la Florida is the building dominating the complex.
The building is shaped by "light and silence patios" and "books and knowledge patios". The first, surrounded by glass, light and ventilate the interior while isolating the library from the street. The second, solid prisms filled with books, are part of the supporting structure of the library.
Among the courtyards and the volumes, indoor reading and work spaces are articulated. Areas that should be small, seeking to provide a comfortable feeling of domesticity to their users.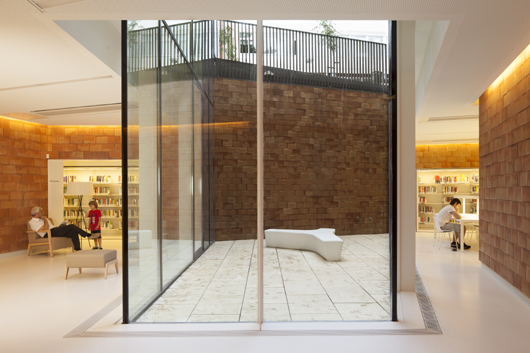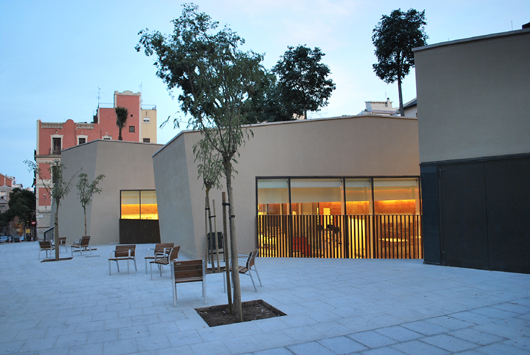 The interior is solved easily with little textures; ceiling, floor, furniture and walls are white in general, while the face that hide concrete retaining walls and structures of the building are covered with clay tiles. This porous material, sound absorbent and warm, reminds us that it is a half-buried building carved into the earth.
To link the library with the upper garden area two volumes stand out. One is a supported space of the library with direct access from the hall, located in a privileged spot. The other is an entry of skylight to the children's area.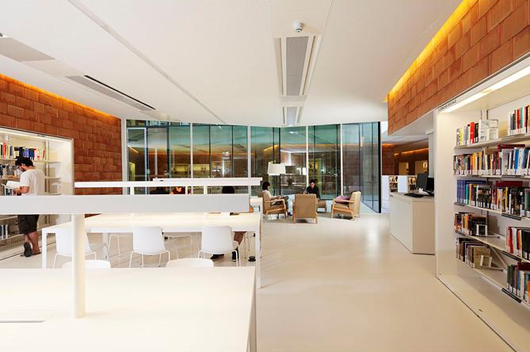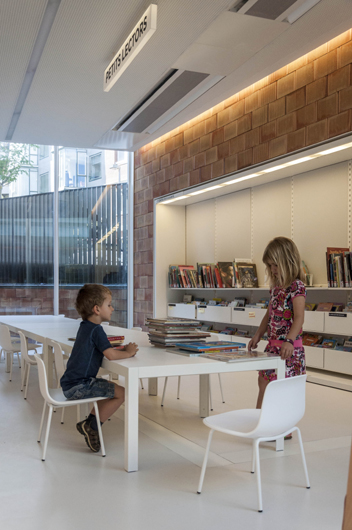 The existing garden extends through the roof of the new library to the street of Sant Gervasi de Cassoles, where is planned a new access point to the gardens (next to the entrance to the hall of the library). The old garden's original trees have been replanted on the roof of the new library.
Source: Mobles114
Photographies: BCQ Arquitectura Barcelona and Ariel Ramirez
Read more news related Mobles 114 published at Infurma
Visit the Mobles 114 website