Crespo presents with great success its new folding models for campers, motorhomes and camping in Spoga + Gafa
The prestigious German fair Spoga + Gafa took place in Cologne from 1st to 3rd September and it has closed its doors with surprising results that talk us about its international hegemony regarding gardening, outdoors and camping

Spoga+Gafa has received more than 40,000 trade visitors from 124 countries, 2281 exhibitors from 67 countries on an area of 230,000 m2. Excellent results, especially because this year Spga-Gafa has coincided with the Caravan Salon in Dusseldorf, World's No. 1 fair in Europe for caravans and motorhomes and campers, which in turn overlaps with the Tour Nature fair, the largest hiking fair in the world.
The Spanish company Crespo, manufacturer of folding chairs, sunbeds, tables and aluminum cabinets for camping, beach and outdoors, has presented its innovations for next season 2020 to the main European distributors of camping and caravanning articles. The new models have been a success, for both customers and promising new foreign business contacts, and they predict a year of growth and many commitments.
Crespo, faithful to its careful manufacturing philosophy with top quality materials for over 70 years, offers us a new collection: the Nature Elegant series, which has been very popular for its special features, in which they highlight:
- New fabric with water-repellent treatment that prevents stains of any liquid.
- Special construction without side seams and closed backrest
- Elegant and cozy aesthetics, unusual in this type of folding furniture, with anthracite epoxy painted structure.
- It can be used in both garden and travel (caravan, camper, camper, camping, etc ...) - Part of its components are recyclable.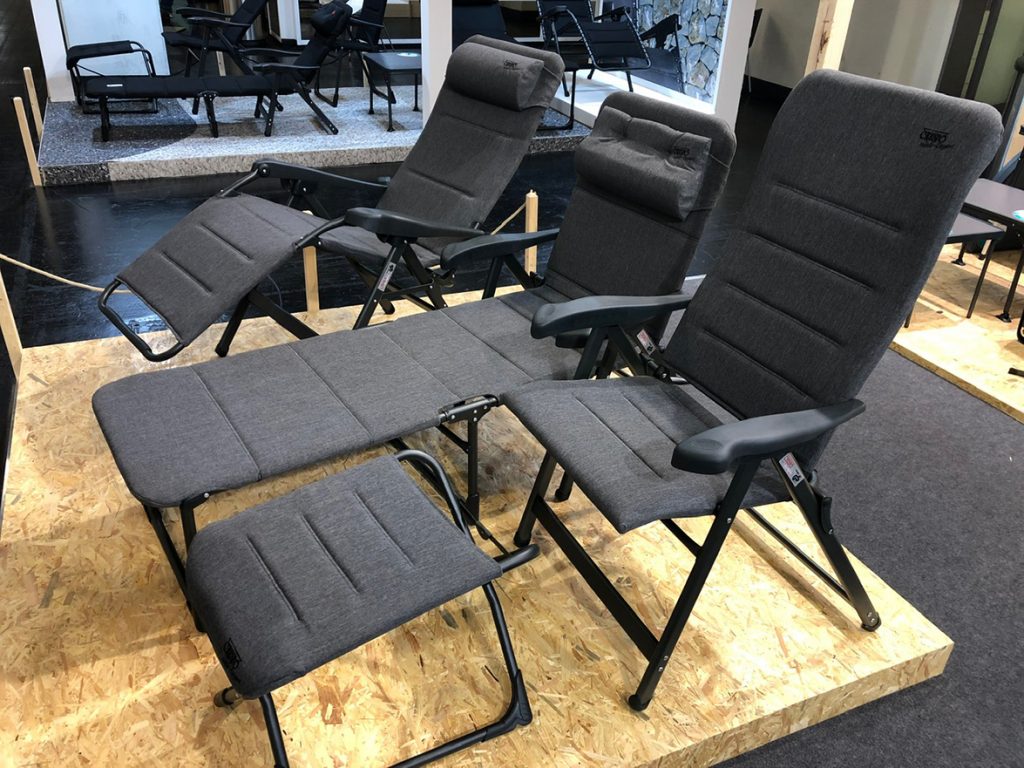 Foldable wardrove/ cabinet rack for motorhomes: AP/102
- It has been designed to be placed in the garage of the motorhome or caravan and to be used in winter, as it allows to orientate the heating outlet to dry the wet clothes easily.
- Simple to open, with rings to fix it to the floor or walls.
- Due to its measures (100x52x50 cm) it is valid for storing large items that get on your way inside the caravan / motorhome.
- Extraordinarily light weight 3.34 kg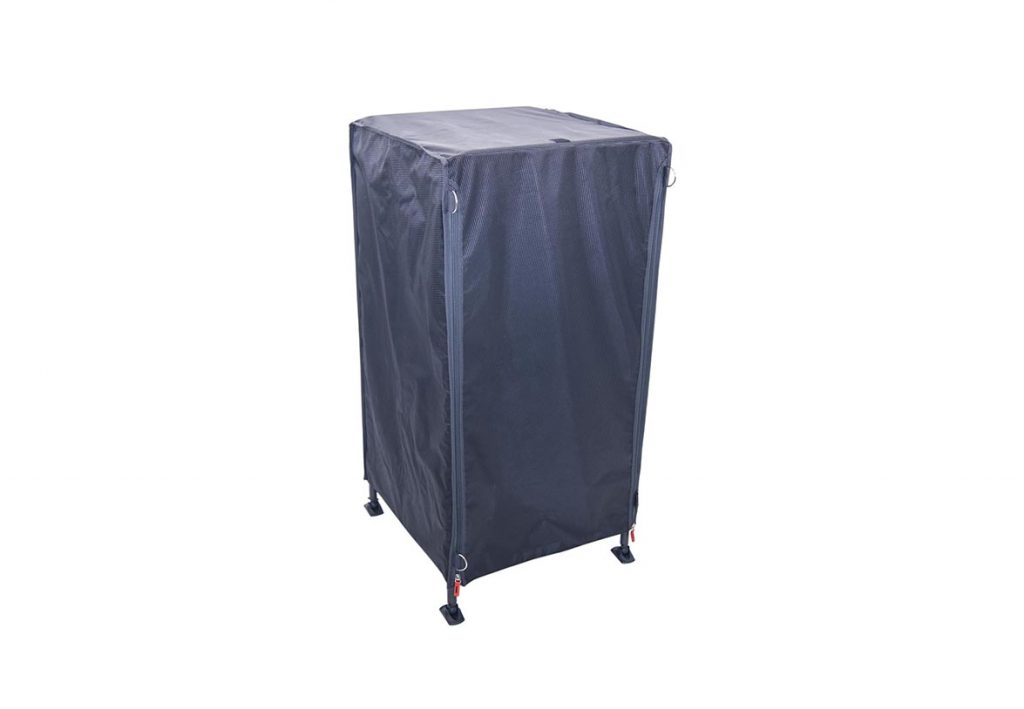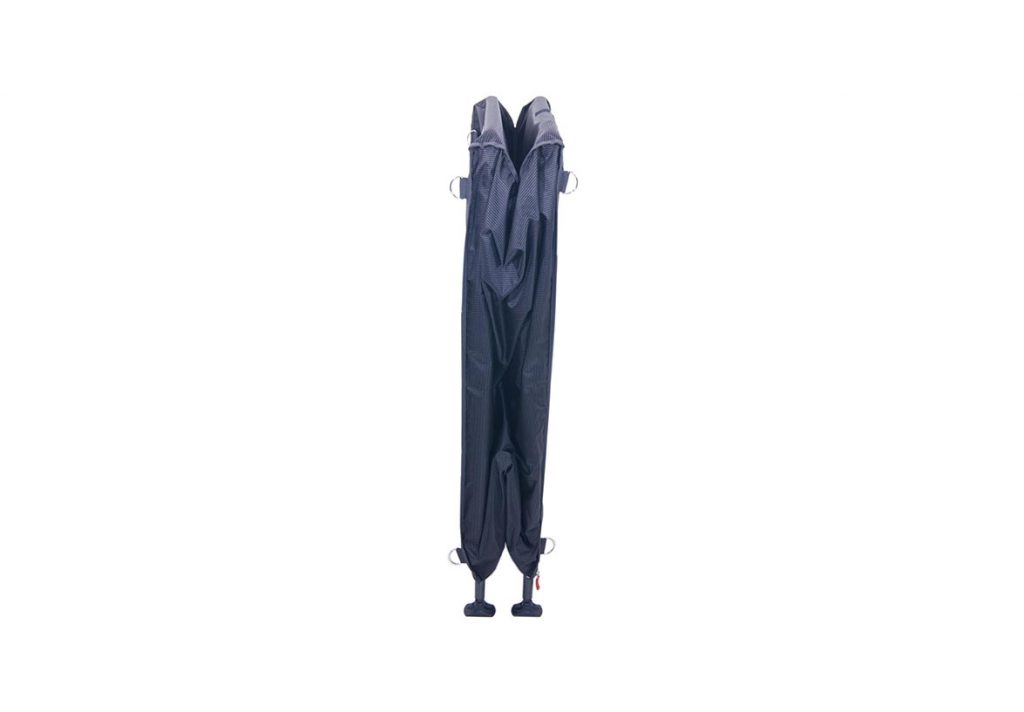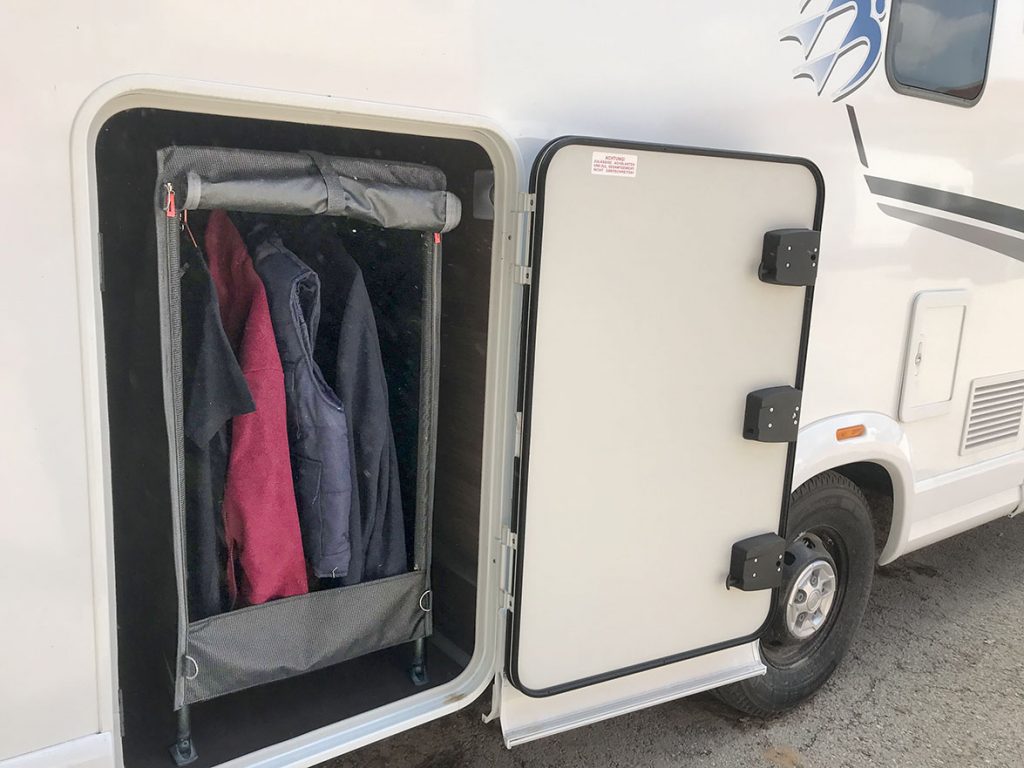 Table + 2 stools AP/203-CT AP/203 ultra compac set
- Ideal for campers due to its folded reduced size: 66 x 49 x 4cm
- Its 4 cm thickness hides the table legs together with two folded stools (a big and a small one).
-The set weight is unbeatable: 4.32 kg, and both the stools and the table are super solid with an optimal resistance (table: 50kg and stools 90 kg).
In short, it is a perfect complement with very low weight and volume, but with high performances and functionality.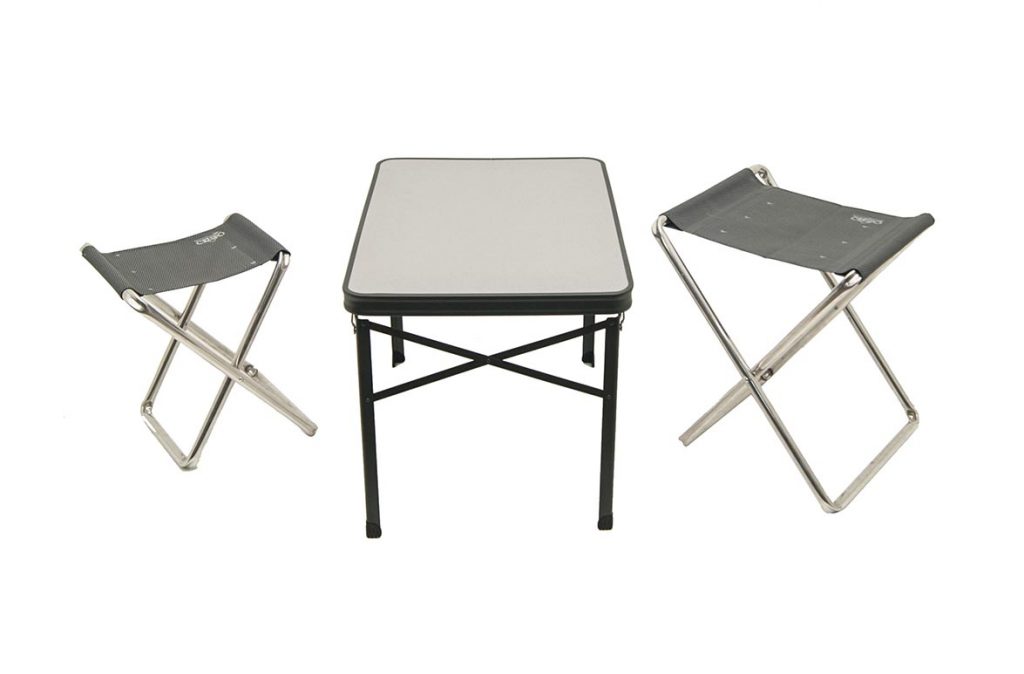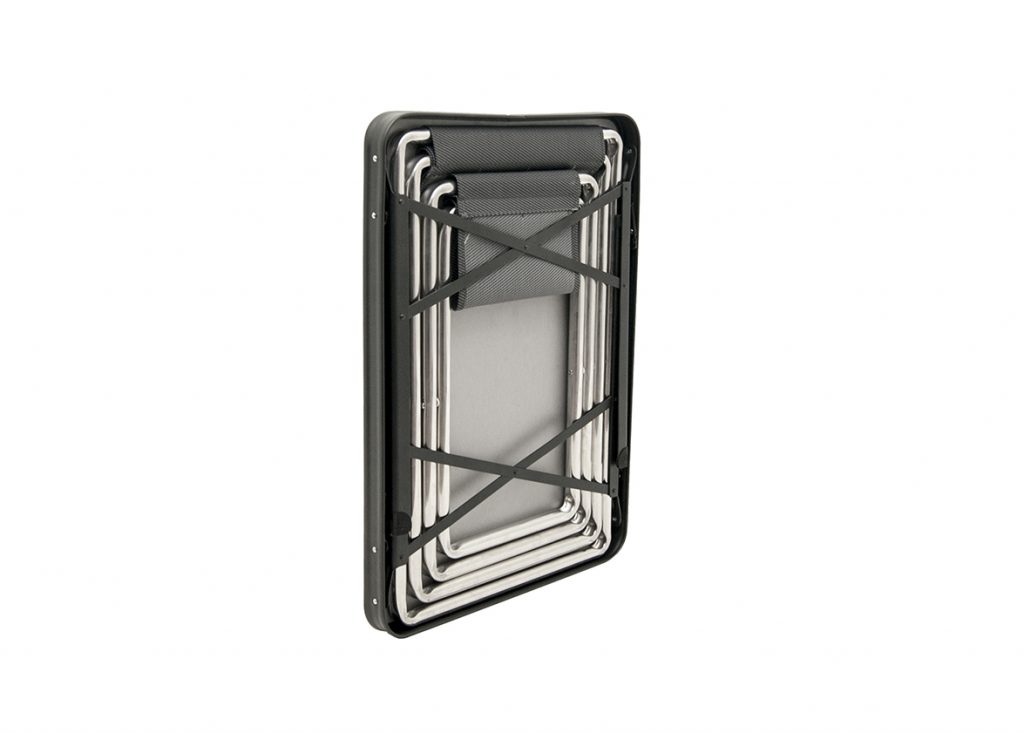 Like the whole Crespo collection, they are easy to open and fold, with excellent cleaning and a 5-Year Warranty (+ 1 additional through the web).
Source: Crespo
Read more news related with Crespo published on Infurma
Read more news related Spoga+gafa published at Infurma
Visit the Crespo sheet at Infurma