From 21th to 25th October, Mobles 114 presents its latest products during the international fair Orgatec (Cologne, Germany). All the new products and their new range of colors are focused on its Contract furniture collection: chairs, tables, stools and bins.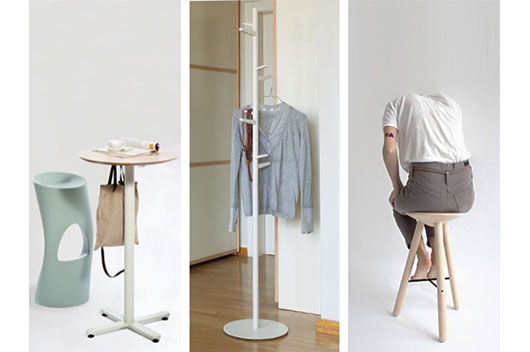 title="Más..." />
Taiga
Antoni Arola
Mobles114 editions presents Taiga, a new product designed by Antoni Arola. A rack inspired by organic forms that recall the coniferous forests of the northern European countries and Canada. It suits for reception areas or offices and home. The version with umbrella-stand complete the collection. It has eight hooks at different heights to facilitate the placement of clothing, bags , etc.
Steel base and aluminum tube painted in different colors. The colors can be chosen by the user; as a result, the rack can be monochrome or striped by different colors . The colors available are white, gray and turquoise. The rounded plastic hangers allow to put individual hangers; very useful for hanging jackets and other items that need hanger.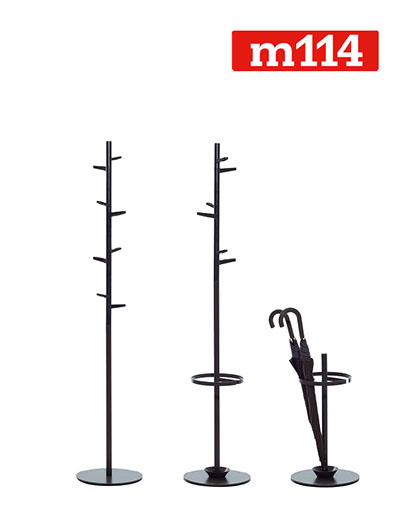 Luco
Martín Azúa
Luco is a stool of essential and pure forms, signed by designer Martin Azua's personal view, who combined three features that absolutely complement each other: the traditional craft of woodturning, technology and the most genuine international design. Luco is a turned wood legs stool specially created for places seeking a personal style.
Its deliberately simple shape and the quality and authenticity of its materials -beech wood and steel-, turns it into the perfect stool to be fitted both in dining areas or public spaces as well as at home. The stool is made of varnished beech wood and available in three different heights: 70 cm, 60 cm or 45 cm. The footrest is made of painted black steel for both versions of 75 and 60 cm.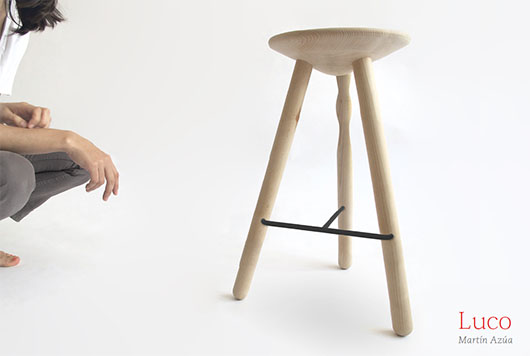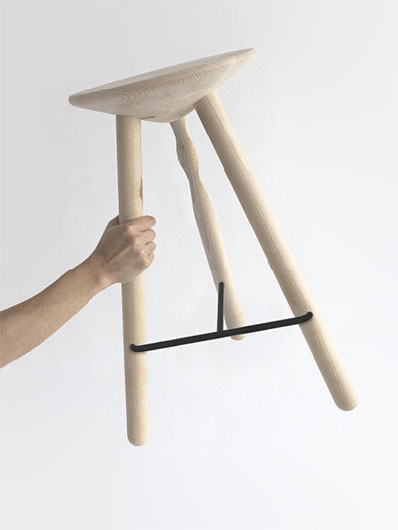 OXI bistrot
JM Massana - JM Tremoleda
Central base table with a crosswise base. Discrete lines and round or rectangular version. The new finishes are black or white, and their table top in white, black or wood finishes. Its simple appearance makes it ideal for combining with different chairs. The OXI BISTROT table has two versions in 74cm or 110cm, for chairs or stools. A table especially designed for hotels, bar and restaurants, indoor and outdoor; also suitable for gardens or terraces.
Built by a cast base and epoxide-painted steel column; top table in HPL or melamined MDF in different finishes. Outdoor version with cataphoresis structure and HPL top table.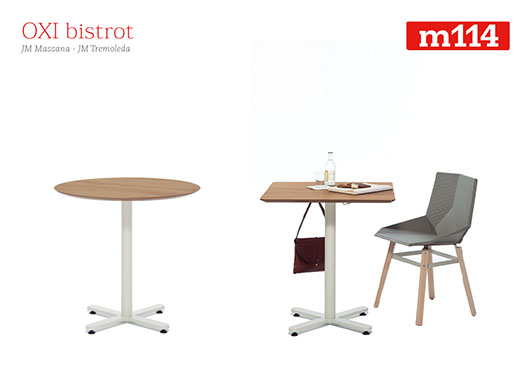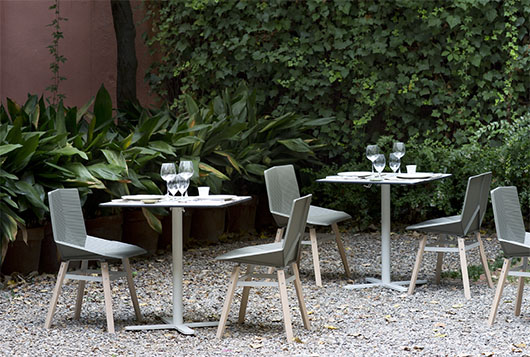 Racks: development in basic tones
Bambú
JM Massana - JM Tremoleda & Eduard Juanola
Bambú is the name of this rack designed for offices, reception areas and home. The aluminum tube and the original gray and white hangers have now another version: monochrome, painted entirely in white, gray or green. Delta ADIFAD Honorable Mention Award 1988.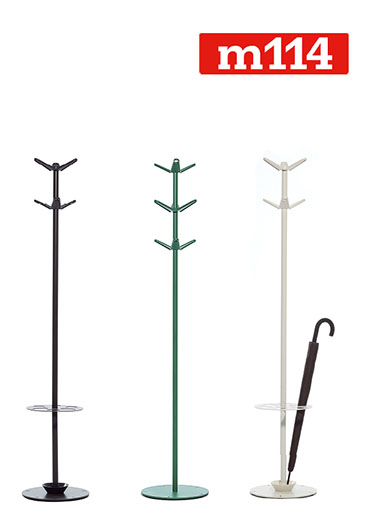 Hulot
Joan Gaspar
New gray, white and beige colors for the Hulot rack. Formal design to fulfill its function of use, its presence emphasizes elegance, color and discretion. A design by Joan Gaspar, suitable for home, office and reception areas. Made of aluminum tube and cast iron painted base, and top perch made in polyamide.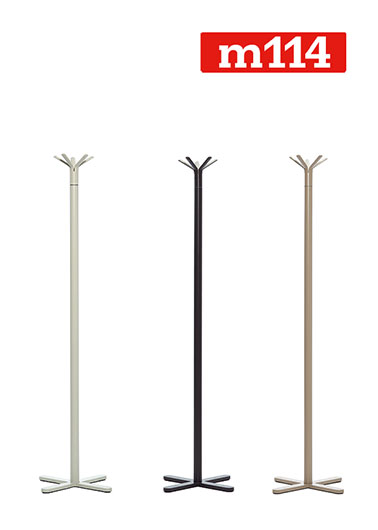 New colors in chairs and stools
Green colors
Javier Mariscal
Green Colors is the color evolution to the original Green chair, designed by Javier Mariscal for Mobles 114. The result is a new and careful selection of colors, designed to fit any space. The new finishes are 100% recyclable and can be combined with wood or stacking structure, and also with the outdoor version for terraces, bars, gardens and outdoor spaces. The new range of colors: white, green, orange and pistachio.

Flod
Martín Azúa - Gerard Moliné
Designed by Martin Azúa in 2007, Flod is a one-piece polyethylene stool for indoor and outdoor use, especially suitable for the equipment of bars and restaurants, hotels, terraces, gardens and other unique places. This year Mobles114 presents new range of colors: brown and blue sky. Flod is 100% recyclable. Shortlisted ADIFAD 2007 Delta Awards.

OM basic
Martín Azúa
Designed by Martin Azúa, OM Basic is a monobloc polyethylene armchair for indoor and outdoor, suitable for hotels, restaurants, cafes, terraces, gardens, meeting rooms and reception areas or home. Mobles114 editions presents this year two new colors: brown and blue sky. OM Basic is 100% recyclable.

Orgatec
21-25 october 2014
Hall 9.1 Stand C.060
Source: Mobles114
Read more news related Mobles 114 published at Infurma
Visit the Mobles 114 website