Aura Collection by Yonoh, a very special lighting collection with the unmistakable signature of the Kriskadecor links
Coinciding with the celebration of the Salone del Mobile Milano 2018, the company from Montblanc, Kriskadecor, presents Aura Collection by Yonoh, series consisting of six models of ceiling and floor lamps that illuminate environmentally and decoratively.
The spectacular new product of Kriskadecor stands out for the birth of the strips of links from the light source, surrounding it and creating tubes of different lengths that intersect, forming a large volume of up to five falls, which generate a subtle halo of surrounding light.
As explained by Clara del Portillo, founder of the Valencian creative studio, "starting from the linear and specific Kriskadecor material, volumes are generated in three dimensions. The light bathes the chains and vanishes, little by little, along the falls".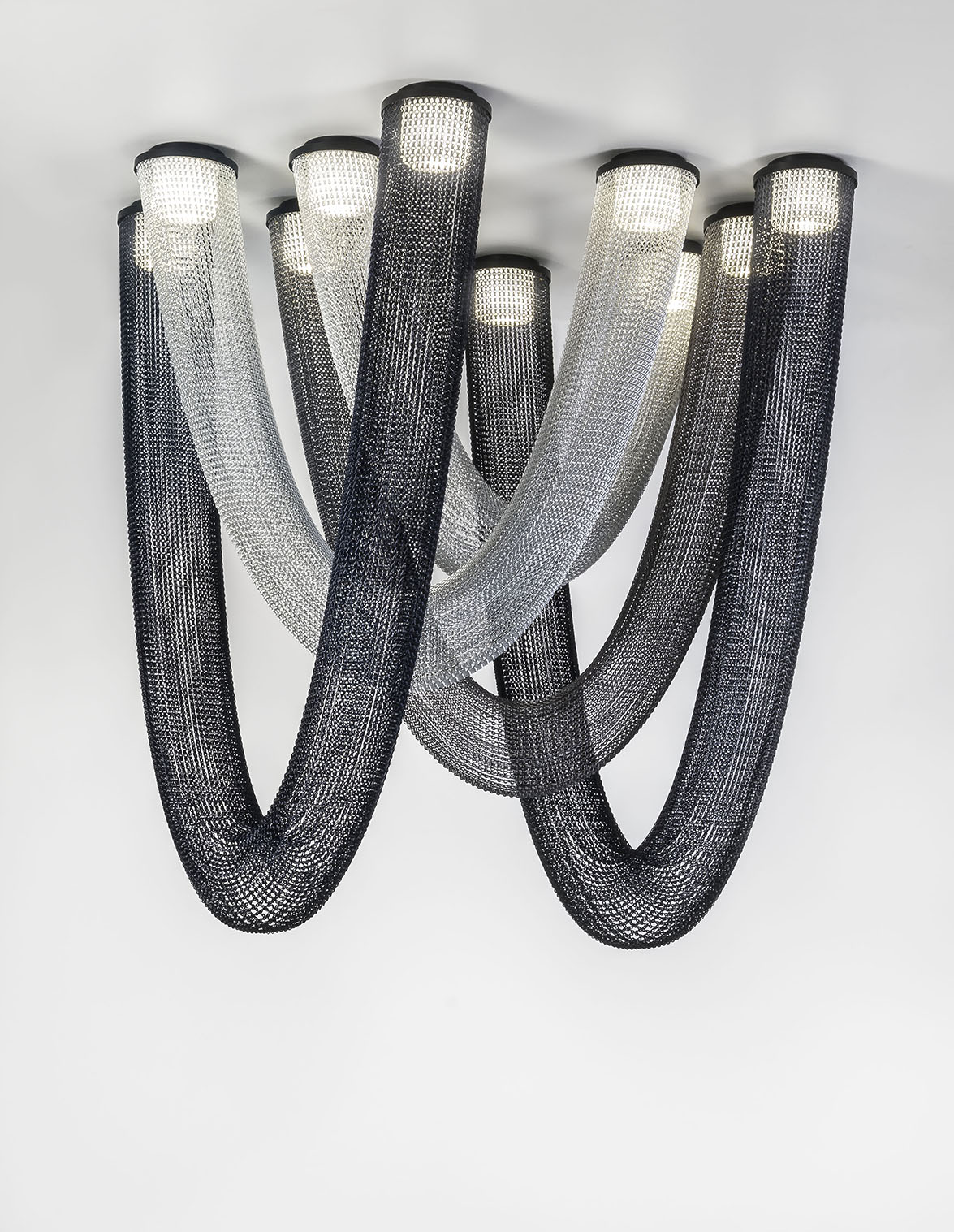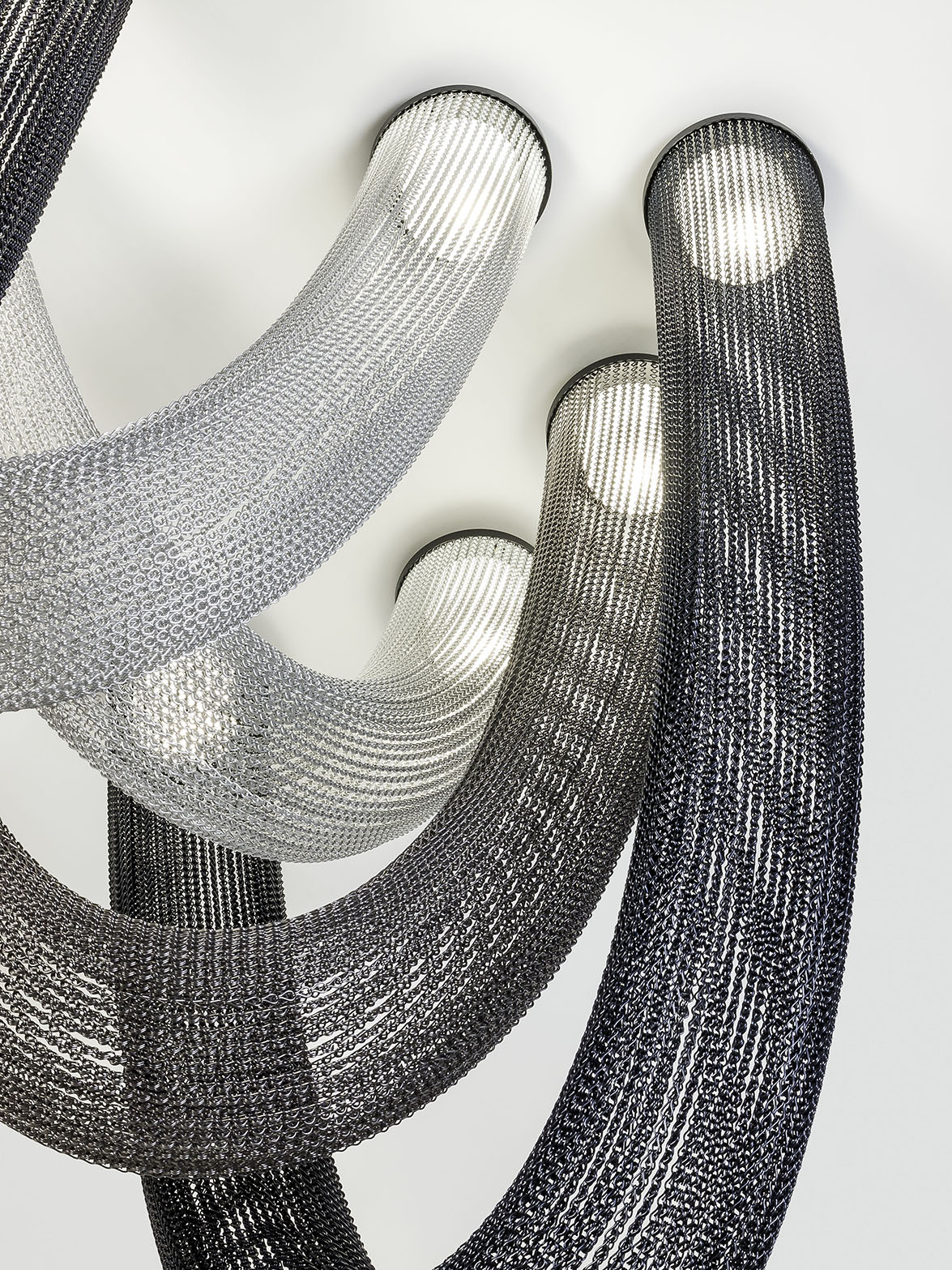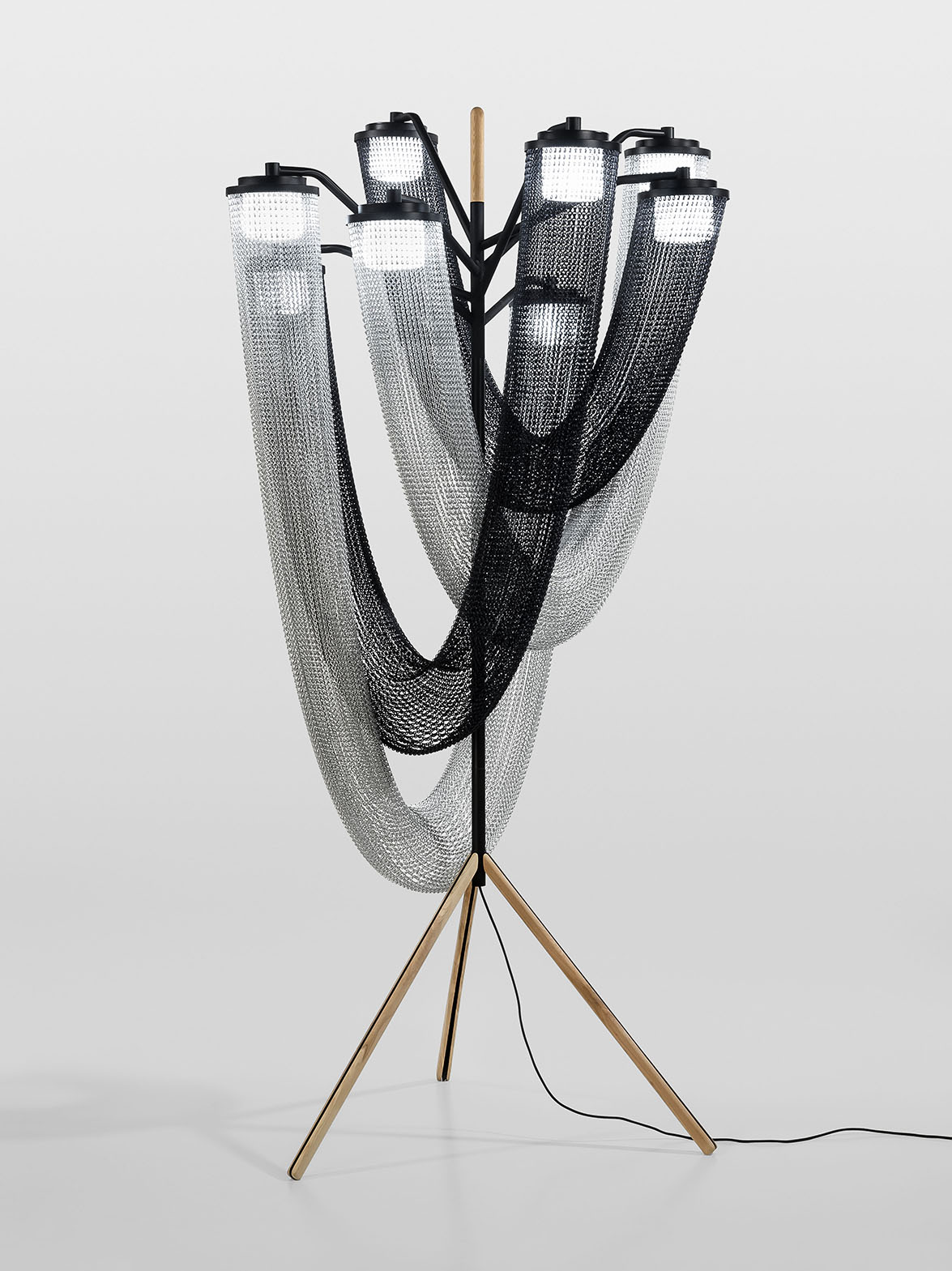 The structure is made of lacquered metal and includes matt opal glass diffusers, manufactured by hand with borosilicate SCHOTT. The colour temperature of the bulbs, 4000K, is ideal to show the real colour of the chain.
Also, the floor model includes ash wood trim on the base.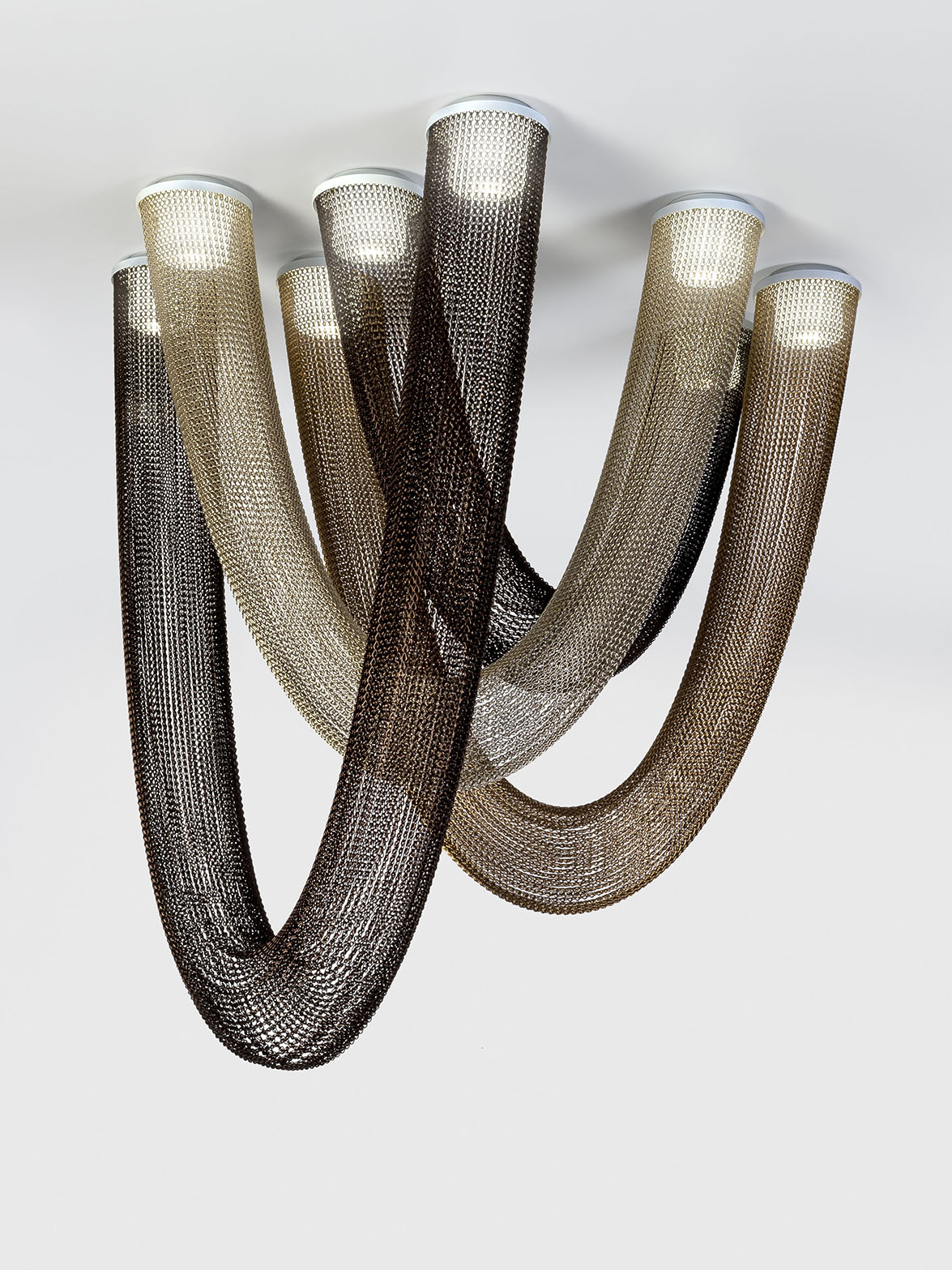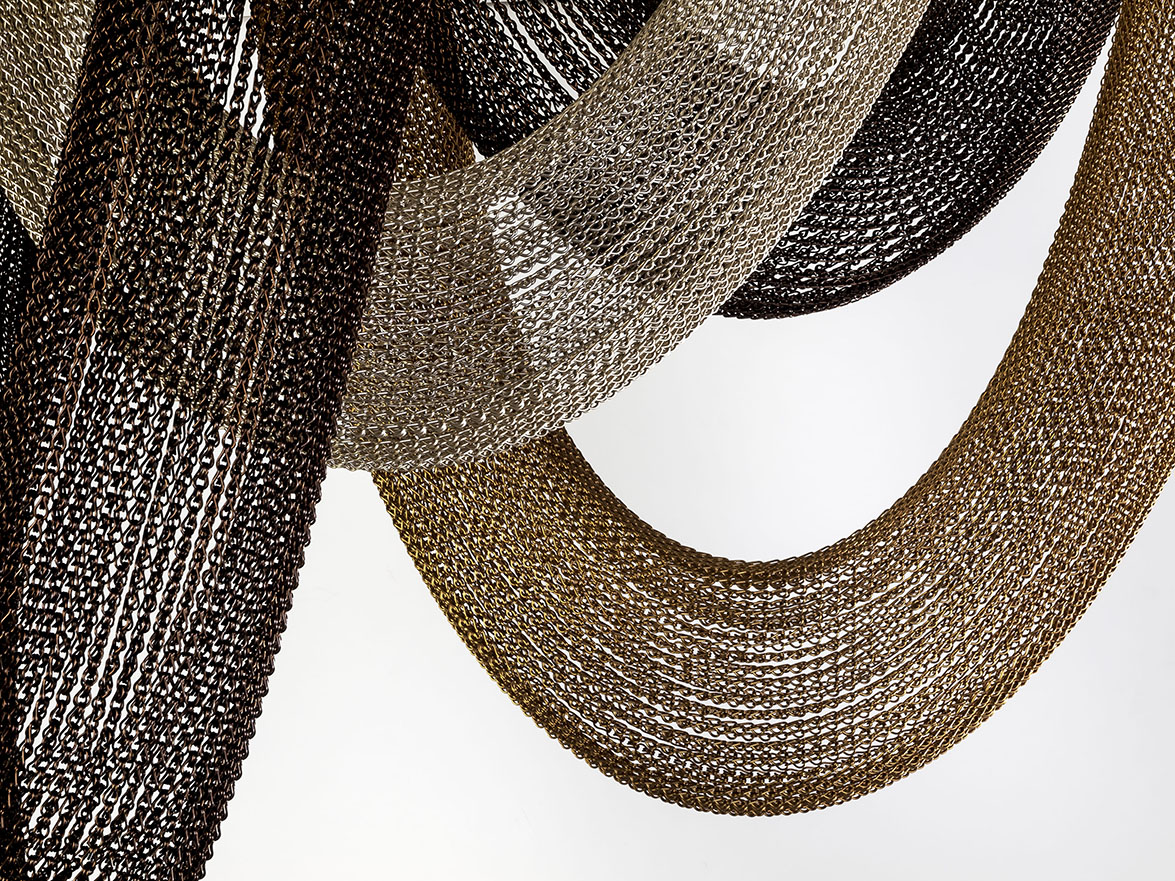 Artisanal assembly
One of the aspects that brings value to these lamps and the rest of Kriskadecor' products is that the assembly is done in a completely handmade way. The operators perform a delicate and meticulous work, adding the chains manually, one by one.
In addition, in line with the philosophy of the company, in which each project is unique, the possibilities of adjusting to the needs of the customer are numerous: amount and height of the falls, combination of colours and distance between spotlights.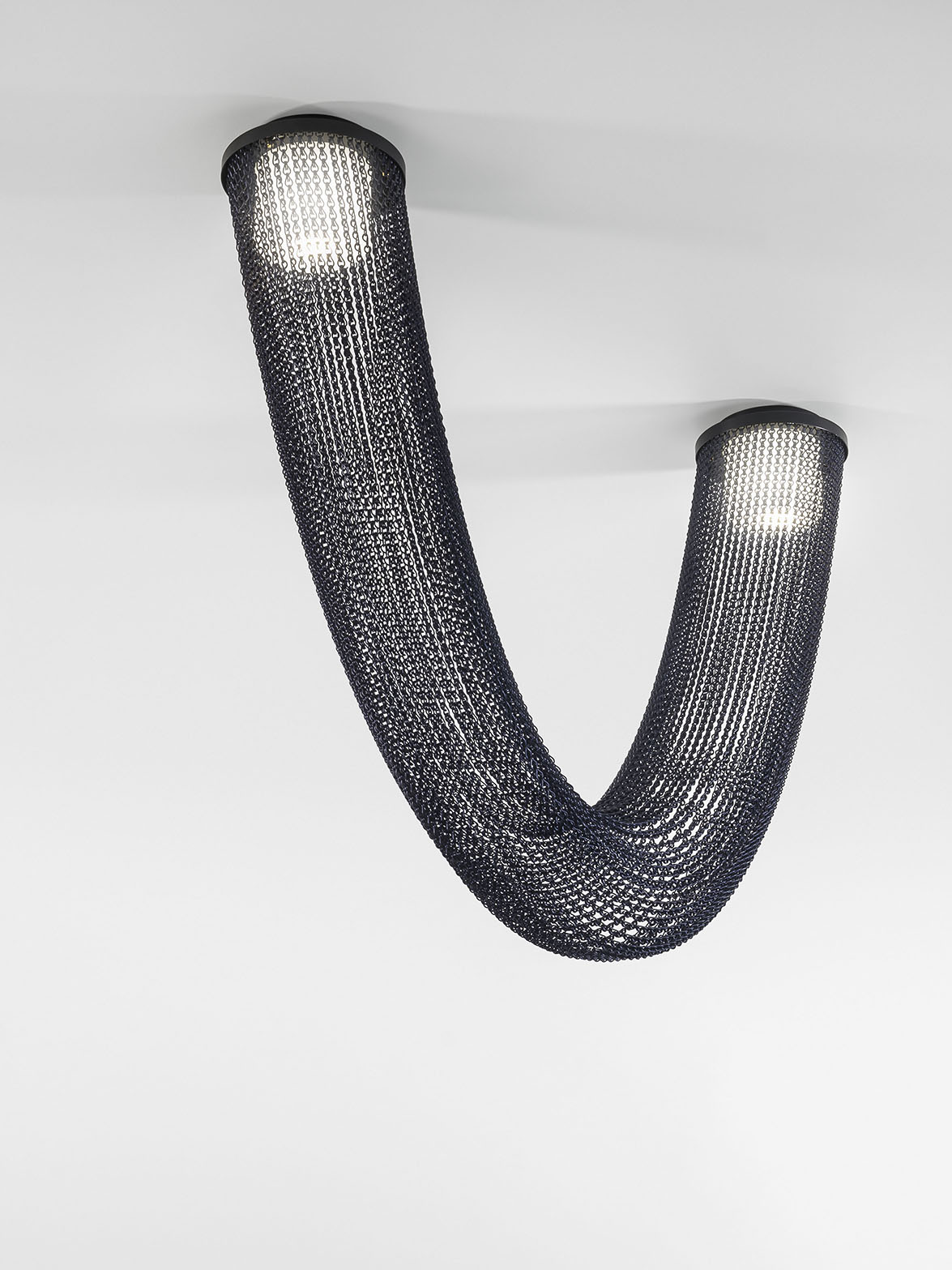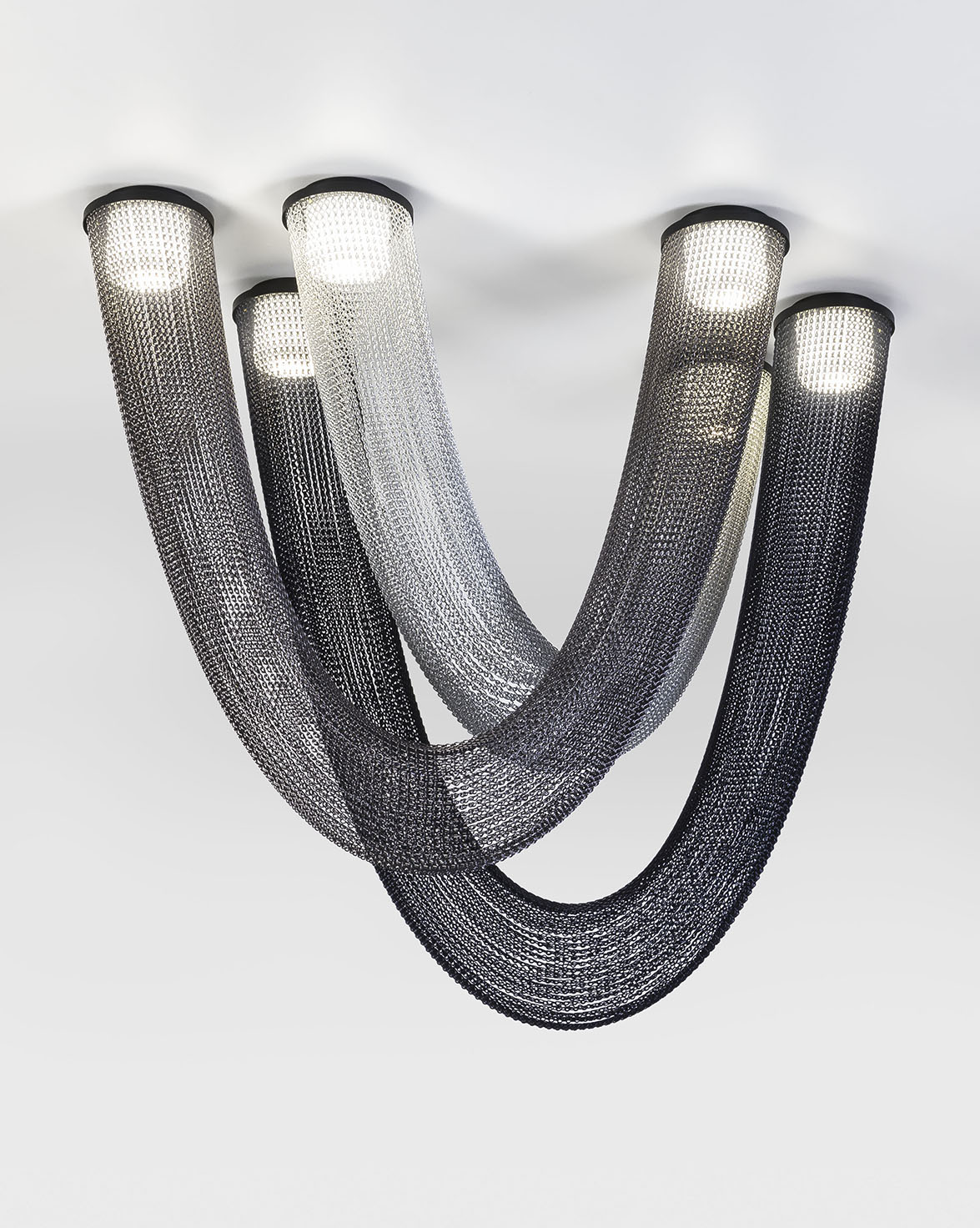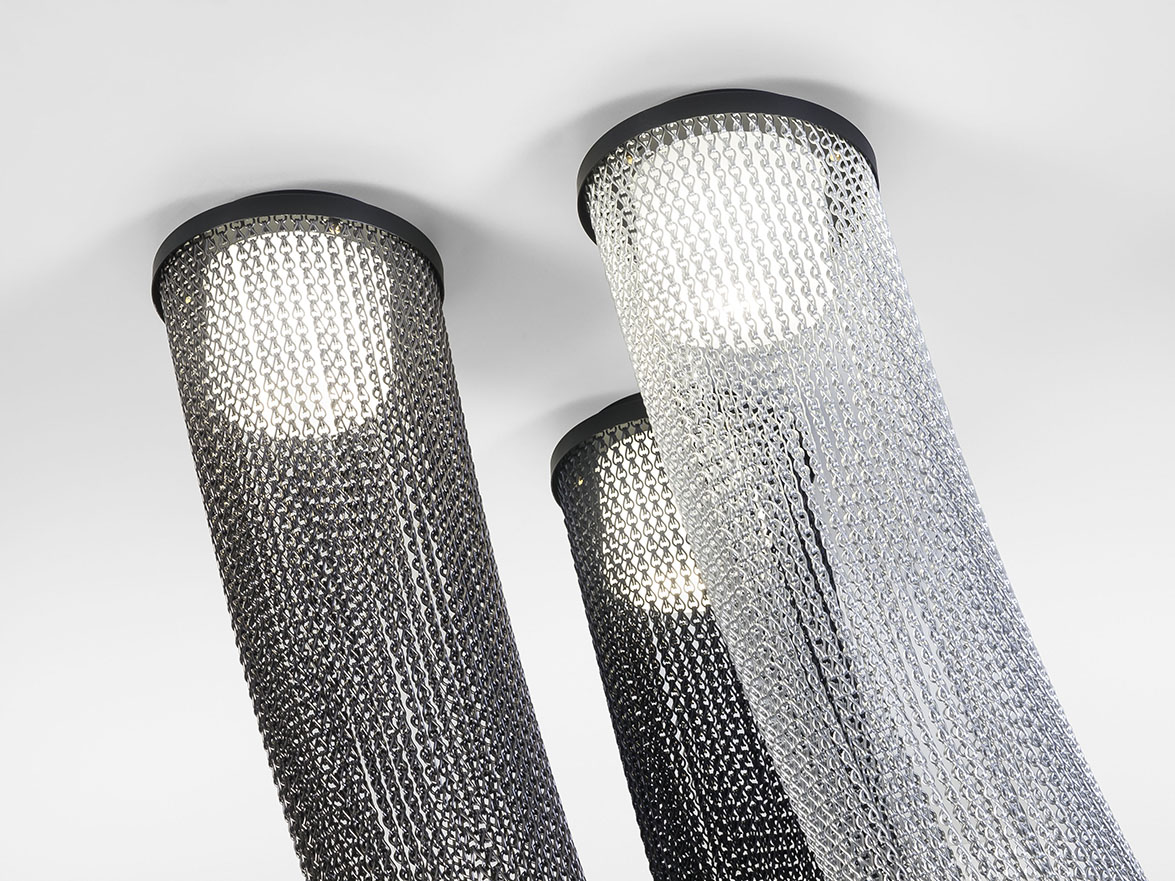 Come and see them live at the Salone Del Mobile.Milano, in pavilion 6, stand F64, also designed by Yonoh, from April 17 to 22!
Source: KriskaDECOR
Read more news related Kriskadecor published at Infurma
Read more news related with Yonoh published on Infurma
Visit the KriskaDECOR website
Visit KriskaDECOR sheet at Infurma