Accompanying the water towards the hands: Corsivo is the new series of Mina stainless steel taps
A composed line, inclined and connected, so as not to break but not to bend too much

A series that, like the italic script, softens and approaches personal inclinations with a more intimate profile to fit with versatility and discretion in everyday spaces. This is the intention of Corsivo, the new collection of complete taps and fittings, always entirely in stainless steel AISI 316L, proposed by Mina for the Bathroom catalogue.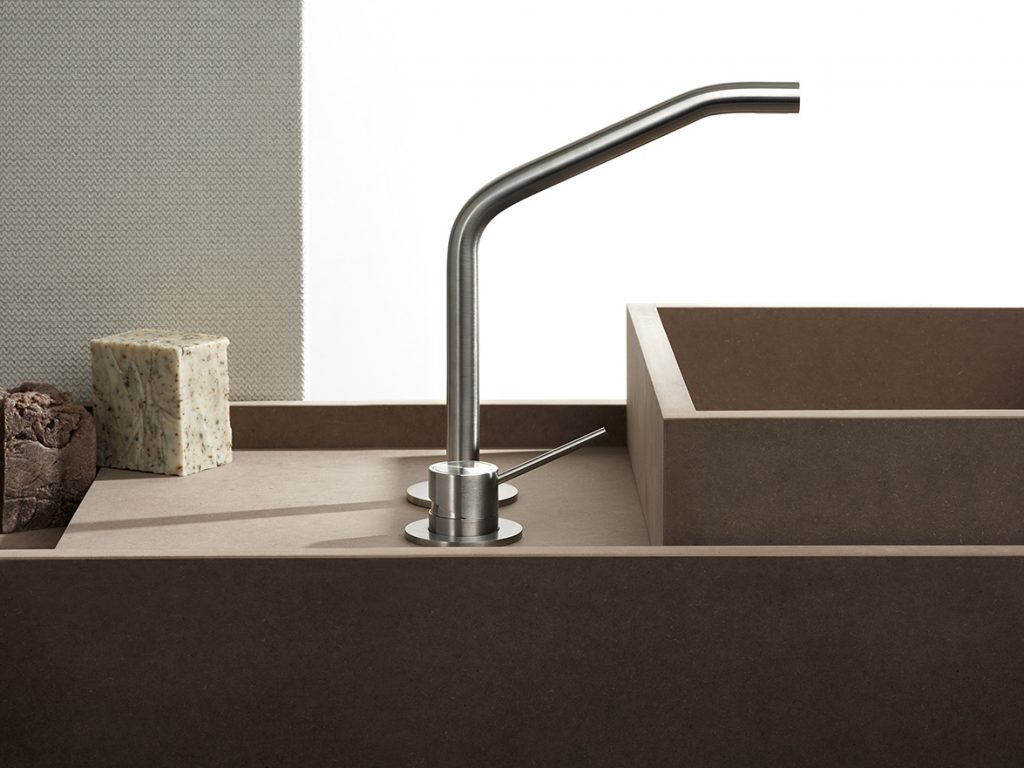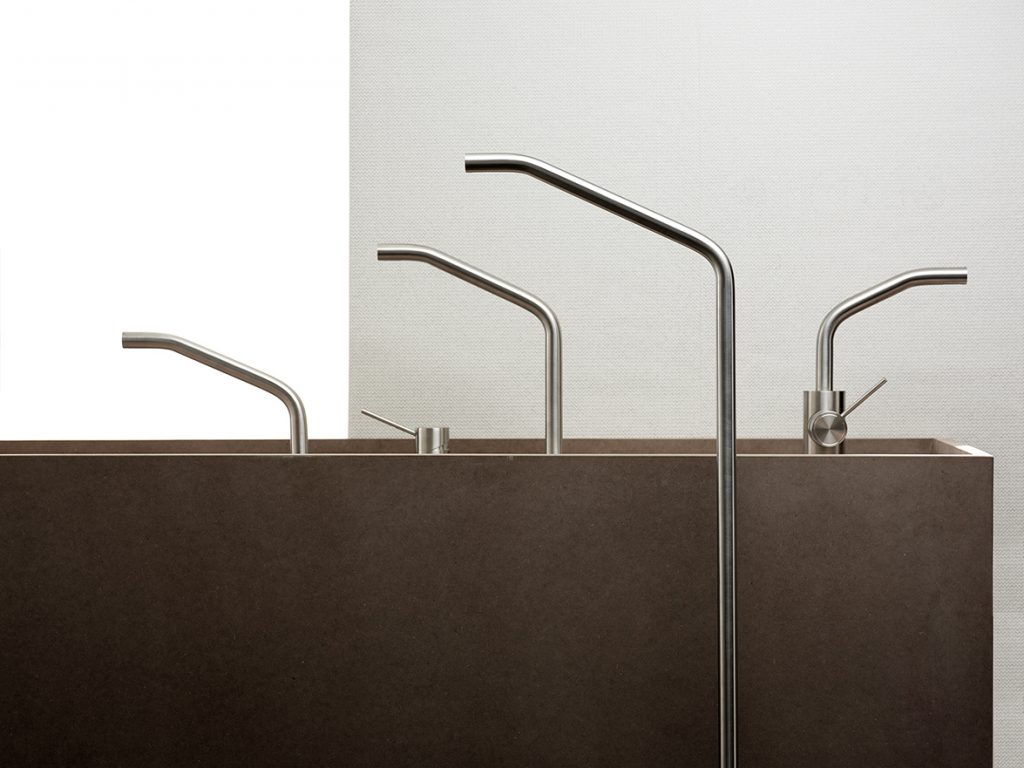 Formal lightness but also great attention to functional details. The aerator is straight, inserted flush into the spout without interrupting the geometry. The spout is thin, with a diameter of 21 mm that draws a clean profile but at the same time soft.
The inclination of the lines remains constant for all the components of the collection. The tap almost extends to make the use more comfortable, particularly in built-in solutions. The control also has a slim, tilted lever, to accommodate the design of the series and make the simpler and more immediate mixer adjustment.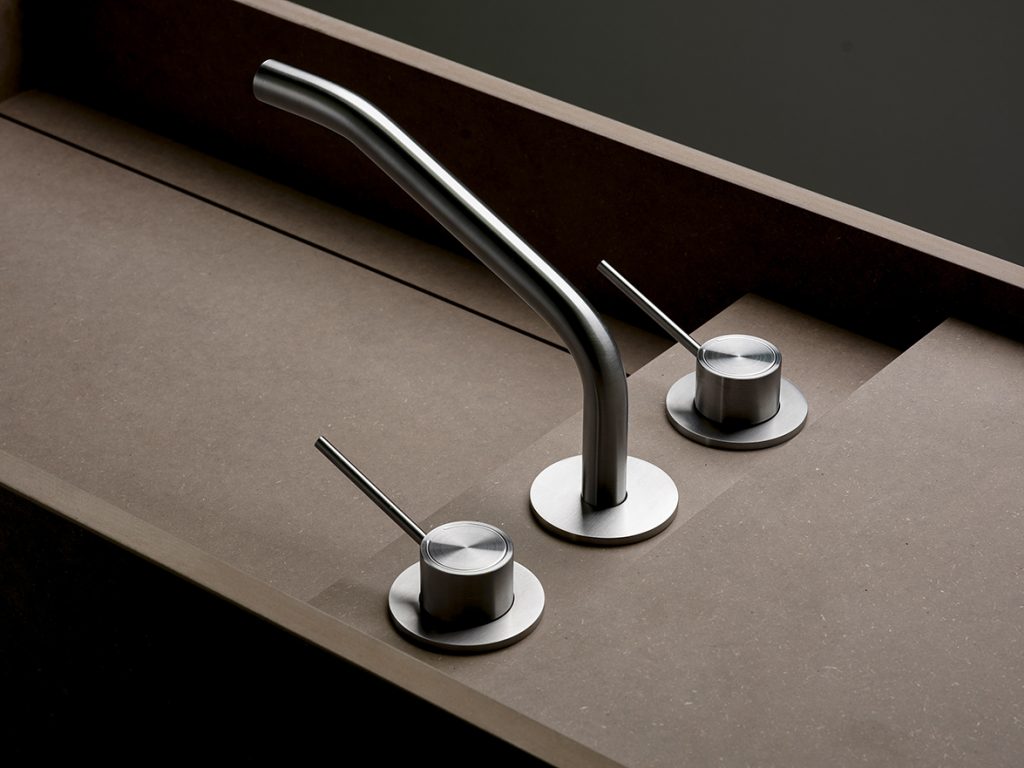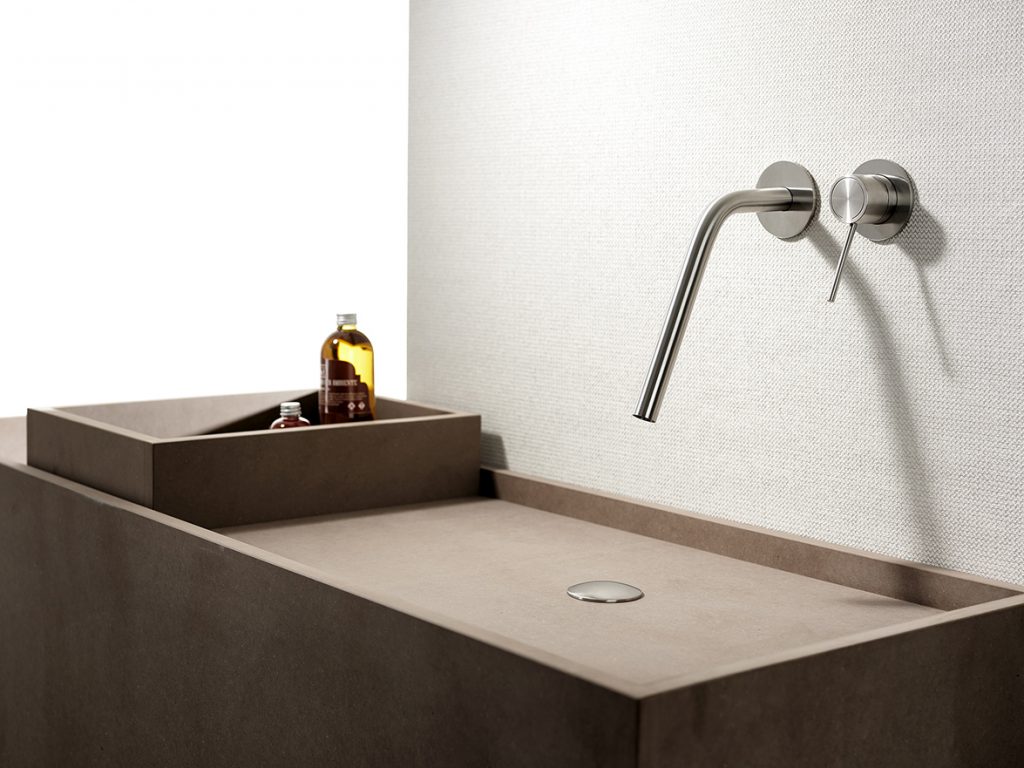 The detail is instead a circular engraving, which stops right at the lever. One non-trivial turning, to underline the artisanal vocation of the product and enhance the value of the surface of the control unit and the meticulous brushing of the stainless steel.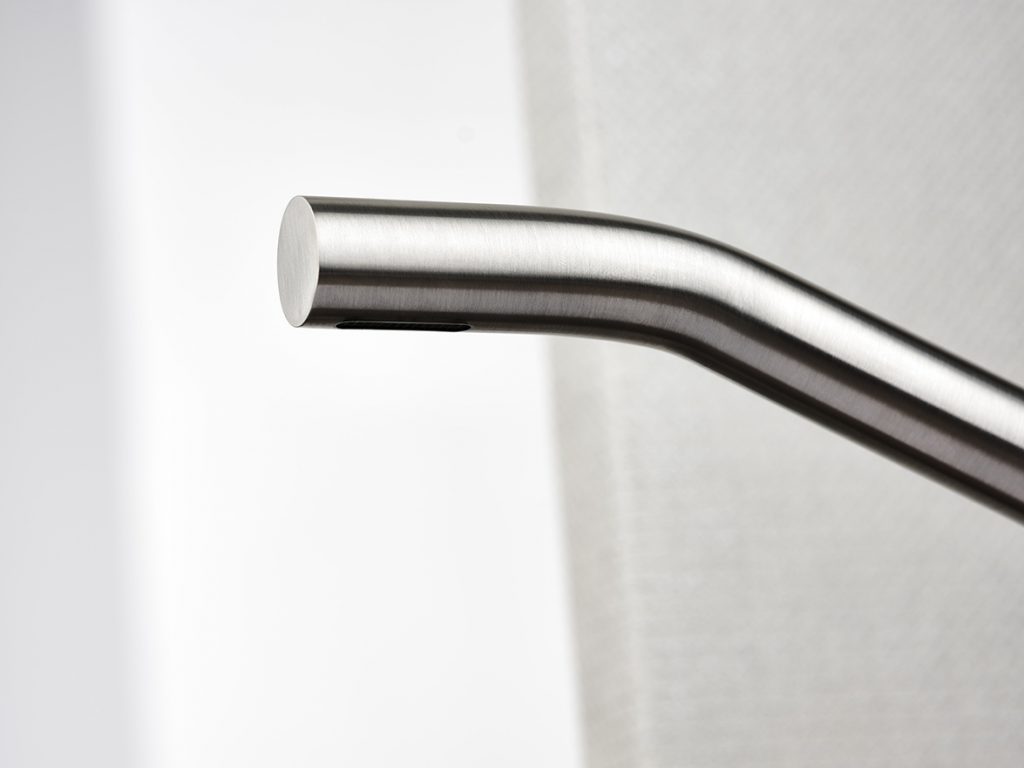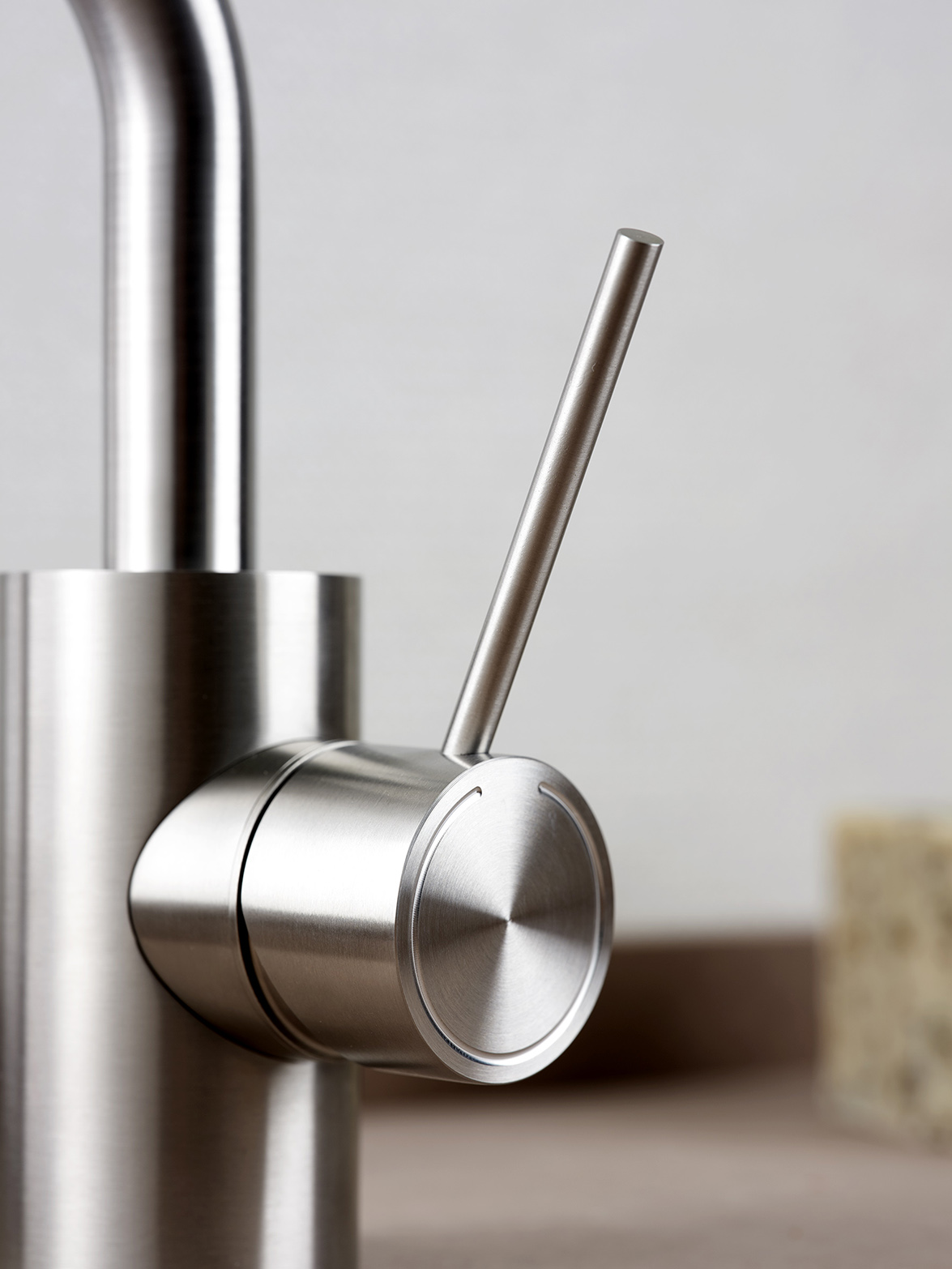 Source: Mina
Read more news related Mina published at Infurma
Visit the Mina website